ESMA Portfolio: Anisa Ozalp's Diverse Artistic Creations
ESMA (École Supérieure des Métiers Artistiques) is globally recognized as one of the top Art/Animation schools. Anisa Ozalp proudly presents her accepted portfolio for the CG Animation & FX training program at ESMA's Lyon campus in France. This portfolio showcases a remarkable collection of ten artworks, each reflecting Anisa's exceptional talent and creative journey. Throughout this website, visitors can explore the details, processes, and stories behind these captivating pieces. From stop motion animation and 3D modeling to gouache painting, sculpture, oil painting, optical illusion art, digital character design, fashion sketches, still life drawings, human anatomy studies, and custom puppetry, Anisa's portfolio offers diverse artistic expressions. Immerse yourself in Anisa Ozalp's impressive creations and experience the world through her unique artistic vision.
Happy to share that the below portfolio was accepted 🚀 upon my motivation interview with the 
ESMA
 (École Supérieure des Métiers Artistiques)'s team with ten (10) of my artwork. Details, processes, and stories of the presented pieces can also be found throughout this website.
Applicant Name: Anisa Ozalp 
Submitted: Lyon
🇫🇷
Campus in "CG animation & FX training" 1st year
STOP MOTION, SQUIRREL JUMPING ANIMATION, and 3d modeling
I took classes from Animation Mentor, an animation school that teaches character animation skills, headquartered in Emeryville, California, and the Academy of Art University PCAE (The Pre-College Art Experience). Some of the works I created, which include CG animation, stop motion with pixelation technique, and claymation method, are below. More on Animation and Stop Motion.
This cute squirrel needed a house, so I built one utilizing Autodesk Maya for my Animation Mentor Assignment. I built a low-poly model. When I was modeling this squirrel house, I was inspired by the structures of the houses in Animal Crossing, a social simulation video game series developed and published by Nintendo.
"
inheriting silk road
" themed, Chinese art style Gouache Paint
In my latest fine artwork where I used gouache paint. I incorporated a traditional Chinese watercolor skill I obtained in Taipei and gave it my touches. It was a thoughtful process to create the concept for the final piece. Process of making and explaining this Inheriting Silk Road Project and more on my Chinese Artworks. 
PROCESS OF MAKING GOUACHE PAINTING
INSTALLATION ART: mona Lisa sculpture
PROCESS OF PROJECT: MONA LISA
Anisa Ozalp's "Project: Mona Lisa" is a vibrant installation artwork that reimagines the iconic painting through colorful and three-dimensional sculptures. Inspired by the enigmatic smile and captivating gaze of the original masterpiece, Anisa brings her unique interpretation of the Mona Lisa to life. Experience the timeless allure of this renowned artwork in a new and captivating form through Anisa's artistic vision in "Project: Mona Lisa."
TRADITIONAL Balkan GIRL​​​​​​​ OIL PAINTING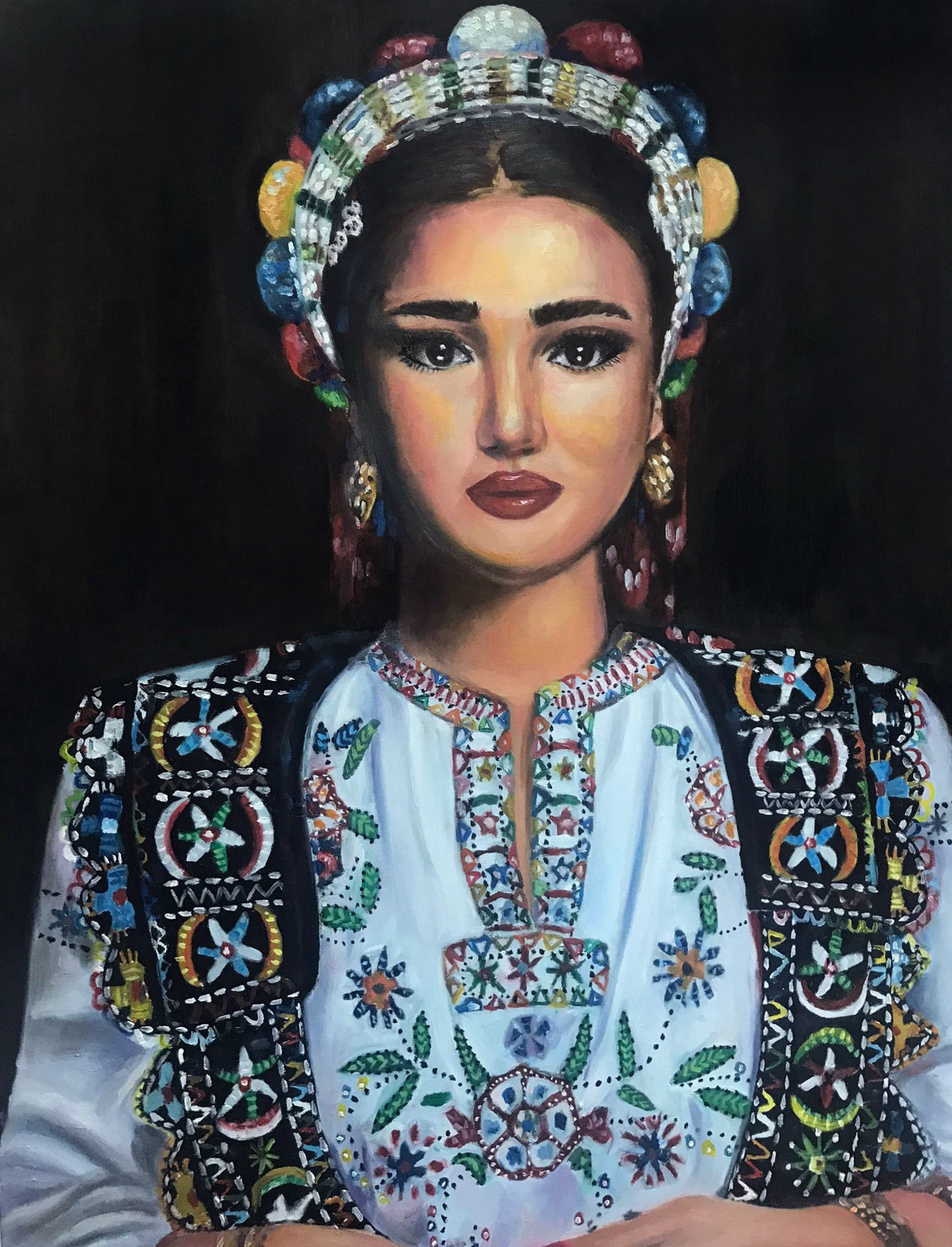 PROCESS OF MAKING THE OIL PAINTING
LADY WITH A PARROT OPTICAL ILLUSION
I created a lady with parrot-themed digital art and transformed it into an 

Optical Illusion

with color-printed cut papers. Optical illusion art, or

Op Art

for short, is an aesthetic technique that purposely manipulates human perception to trick the brain. Some of my Op Arts were also presented in an exhibition. More on Optical Illusion Artworks, where they are displayed, the process of making, and other similar works. 
character design Digital Art. Created with ProCreate App
I created "

a wizard girl with an autumn theme"

 with Procreate App on my iPad. First, sketched it, then made line art, applied the base colors, shaded the picture, and the final piece came to fruition. More on my Digital Artworks.
PROCESS OF MAKING A DIGITAL ART​​​​​​​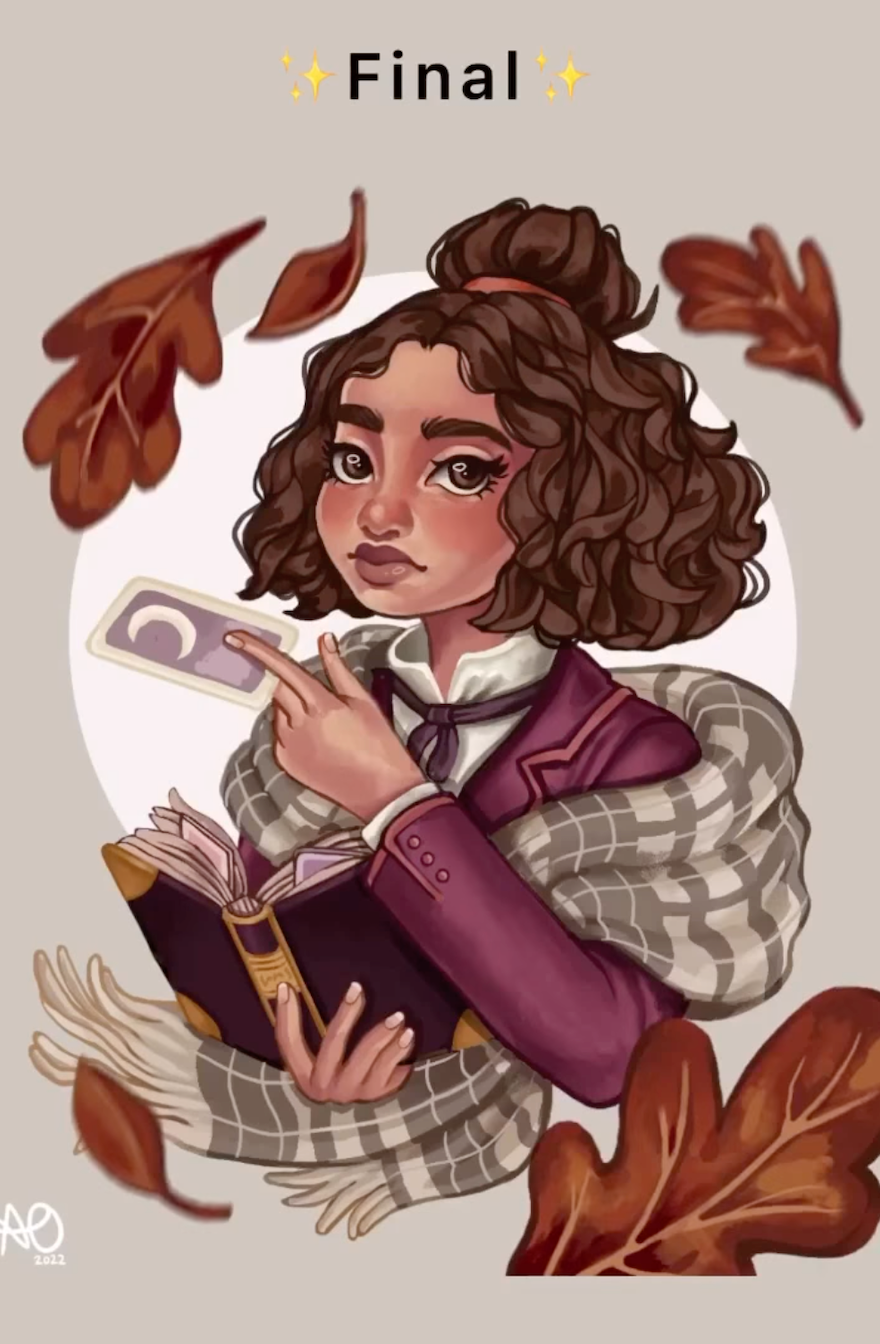 In this collection, I compiled some of my sketches from the Fashion Design Class I attended at the end of 2020. In the fashion drawing classes, I focused on human anatomy, facial features, clothes, and designing outfits. During the same time, I obtained a Chinese Language and Fashion Design Certificate from Taiwan, Shih Chien University. More on Fashion Drawings,  Fashion Items I created, and my Chinese Learning Journey
Still Life Drawings/perspective
In this still-life collection, I drew objects around me to improve my observational skills. Below is the drawing of a bust of a Byzantium-style figure, perspective work, and some daily objects in my Technical Vocational High School classes in Aydin and Binghui private tutoring classes in Taipei. More on Still Life drawings.
HUMAN ANATOMY / figure DRAWING
 I practiced drawing using pencil, graphite, and digital applications since 2017 for human anatomies, such as various eyes, feet, and hands. Below are graphite drawings from different angles. More on Human Anatomy Drawings.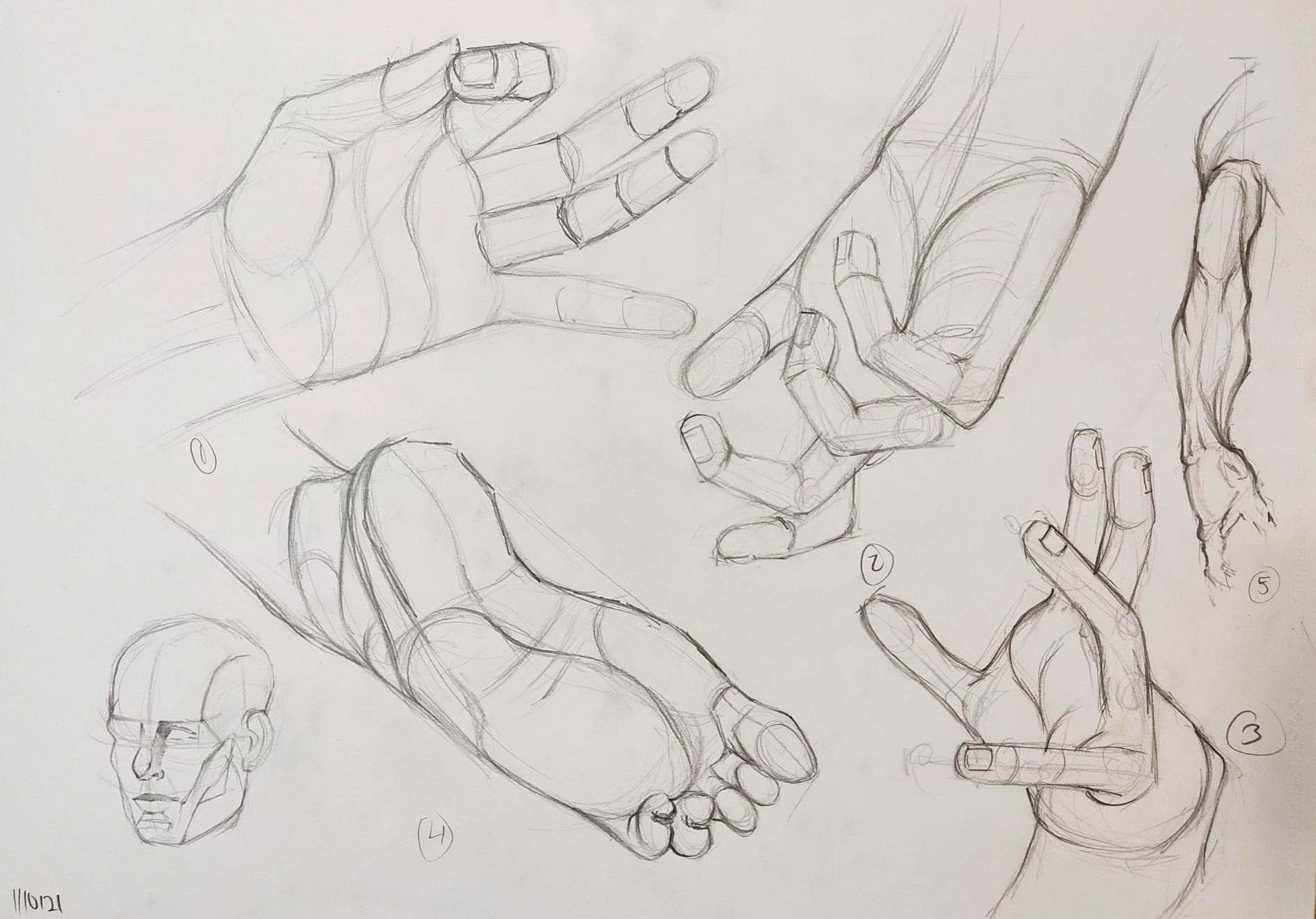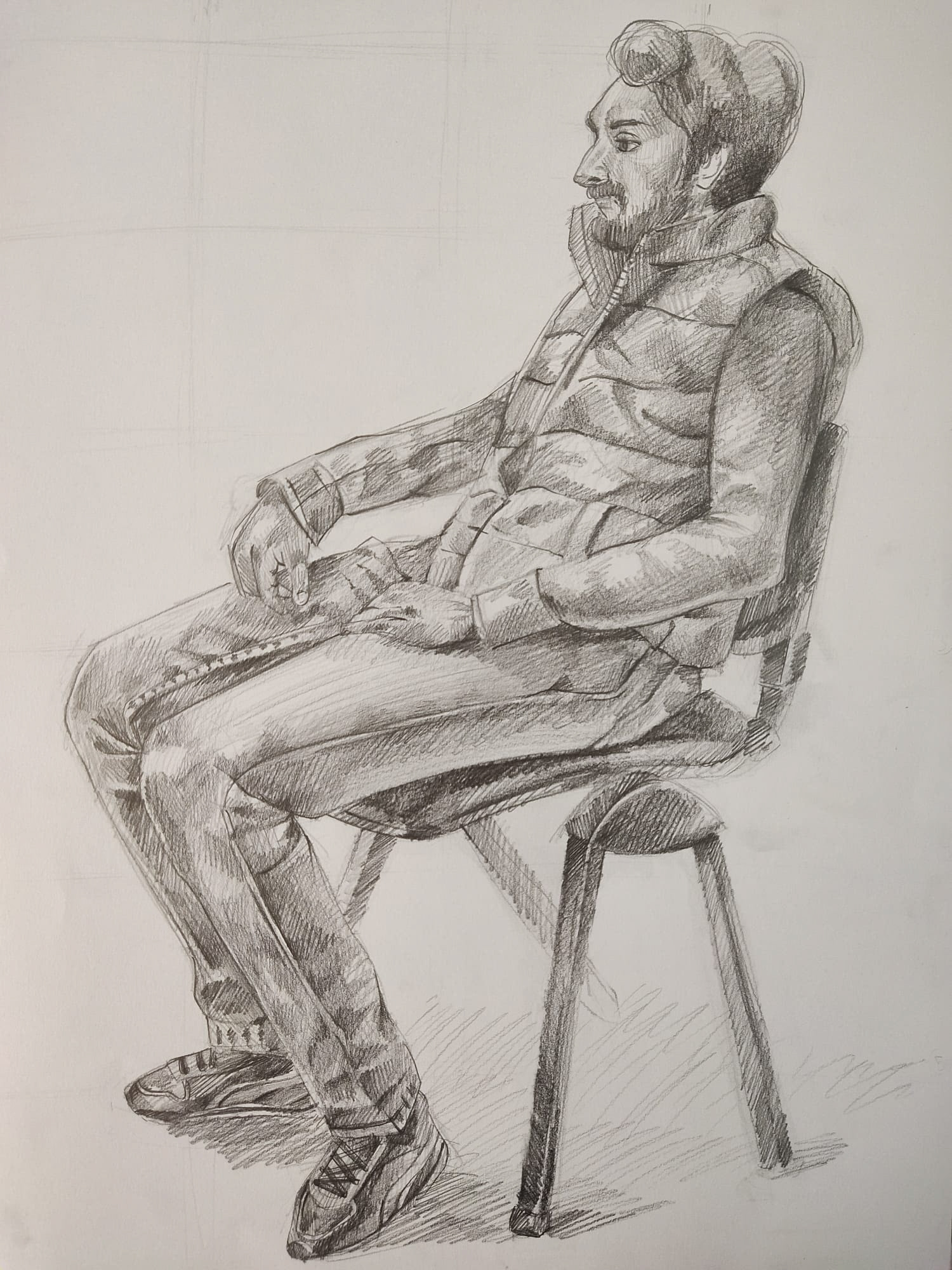 At the beginning of 2021, I created a "

fantoche"

  called "

Monica the Puppet

" from scratch. All character design, tailoring processes, fabric choices, clothing, accessory choices, and stitches were made by me. The puppet performance video can also be seen below. Process of making Monica the Puppet.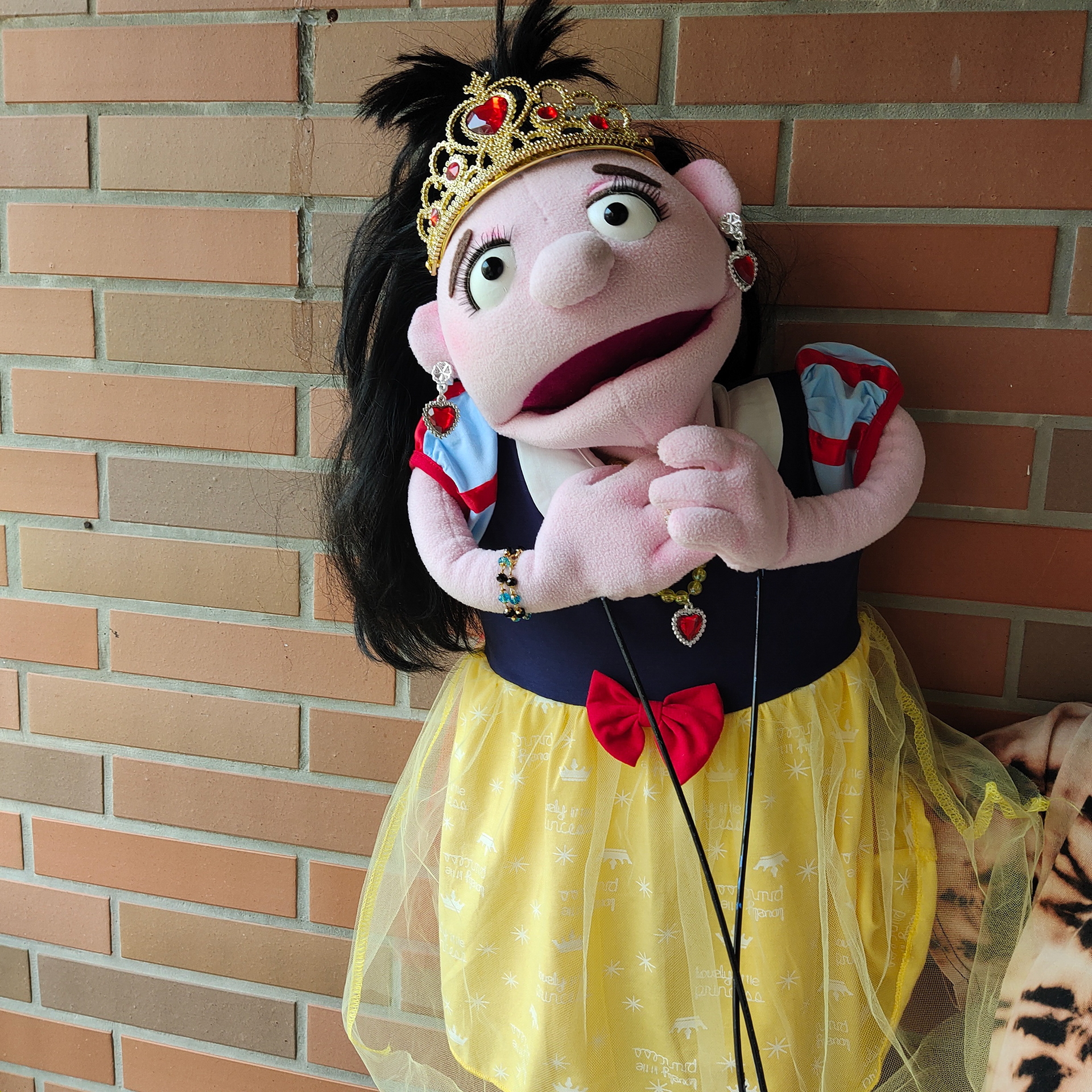 "

Monica the Puppet

" visits Shih Chien University in Taipei
PROCESS OF MAKING THE PUPPET
​​​​​​​If you wish to see more of my creations, you can browse this website.​​​​​​​
⚜ 

C'est la fin du dossier présenté à École Supérieure Des Métiers Artistiques 

⚜​​​​​​​
To explore more of Anisa Ozalp's captivating artwork, visit her
YouTube channel
, where you can watch Anisa's creative process and gain further insight into her artistic journey. Additionally, if you are interested in
contacting Anisa
or commissioning artwork related to the diverse portfolio showcased above, please feel free to
reach out to her.