In this Fashion collection, I compiled all of my drawings, sketches, and experiments from the Fashion Design Class I attended at the end of 2020. In the fashion drawing classes, I focused on human anatomy, facial features, clothes, and designing outfits. 
FASHION DRAWING PROCESS PHOTOS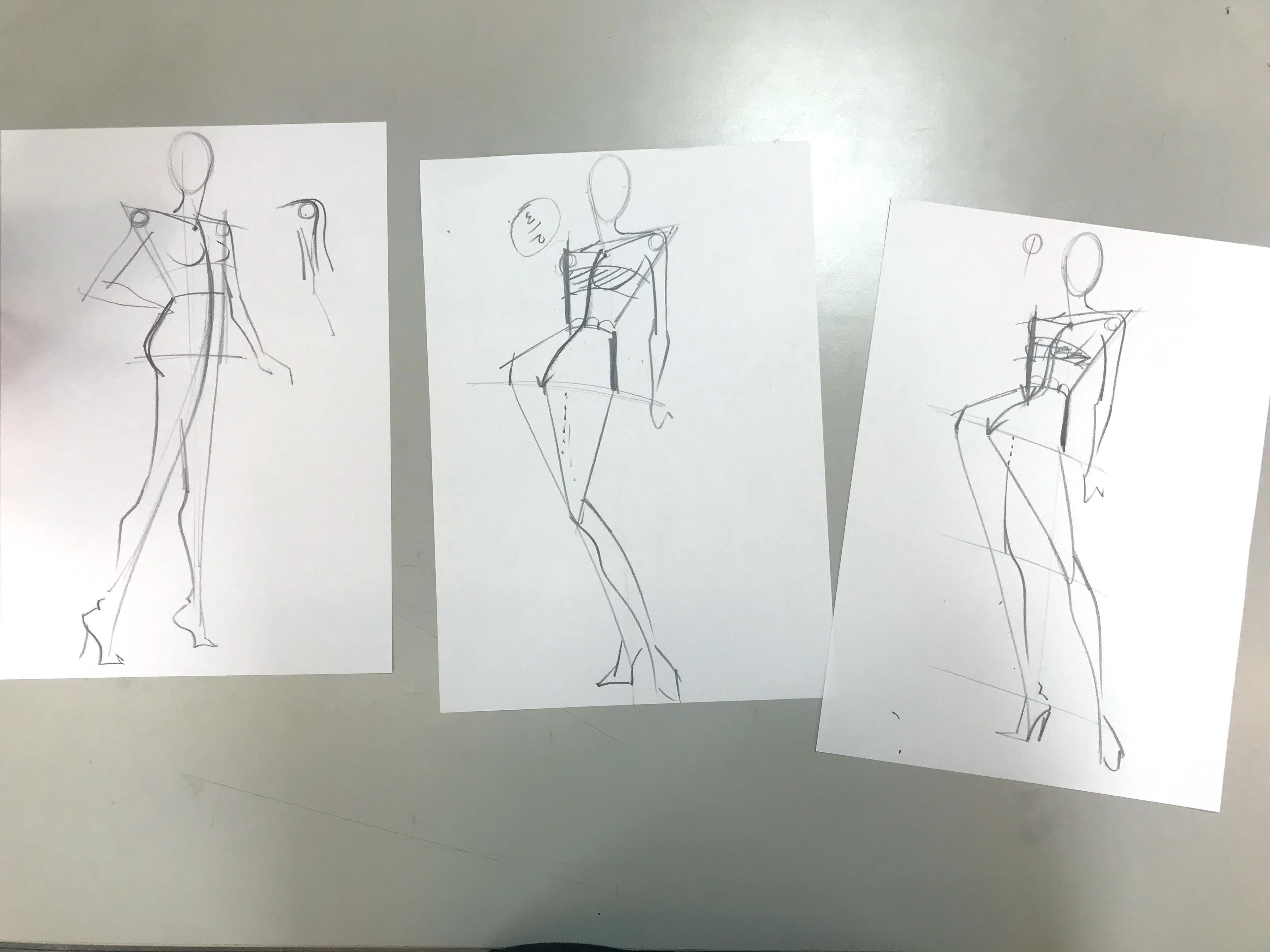 Embracing fashionable past of 70s inspired outfits
FASHION DESIGN CERTIFICATE RECEIVED FROM SHIH CHIEN UNIVERSITY (2021)
➊
Pattern Drafting and Dress Making
➍
Study of Color in Fashion Design 
Unleashing Creativity with Fashion Drawings: Anisa Ozalp's Artistic Exploration

Step into the vibrant world of fashion drawings brought to life by the artistic flair of Anisa Ozalp. In this captivating collection, Anisa showcases her love for creating fashion drawings, encompassing various sketches, experiments, and designs. These extraordinary pieces are a compilation of her work during a Fashion Design Class in late 2020, where she delved into human anatomy, facial features, clothing, and outfit design.
Explore the intricacies of fashion through Anisa's meticulous attention to detail and her ability to capture the essence of each garment. Witness the stunning variety of fashion drawings, from expressive female and male faces to swimsuit designs, traditional Chinese-inspired outfits, underwater-themed creations, and imaginative ensembles inspired by hotpot, ice cream, and cake.
Anisa's expertise in fashion design is further enhanced by the Fashion Design Certificate she received from Shih Chien University in 2021. The comprehensive program included courses such as pattern drafting, fashion illustration, dress materials, a color study in fashion design, fashion lectures, and fashion design.
Experience a fresh perspective on fashion projects as Anisa invites you to collaborate with her. Whether you need fashion drawings for your current product or seek a unique artistic vision for your fashion project, Anisa's creative expertise will elevate your designs.
Unlock the secrets of Anisa's artistic process by watching her mesmerizing Speedpaint videos on her
YouTube channel.
Learn from her techniques, gain insights into fashion illustration, and immerse yourself in creativity and style.
Embrace the fashionable past and embrace the creativity of 70s-inspired outfits. Allow Anisa Ozalp's fashion drawings to inspire your imagination, infuse your designs with flair, and take your fashion projects to new heights.
#FashionDrawings #ArtisticExploration #AnisaOzalp #FashionDesignCertificate #CreativityInFashion
If you seek a style overhaul for your Fashion Project and require fashionable sketches for your latest creation, feel free to
reach out
. Immerse yourself in the world of my sartorial masterpieces by indulging in my Speedpaint videos 
Youtube channel
.
#how to draw hair, #how to draw a person #fashion designer, #how to draw people, #croquis, #how to draw a body, #fashion illustration, #fashion sketches, #fashion croquis, #fashion drawing, #how to draw a dress, #fashion drawings, #fashion design sketches, #fashion sketchbook, #how to design clothes for beginners, #fashion designing, #fashion figure drawing, #fashion illustration sketches