Above is the first ever animation I have created for my first assignment for the 
Academy of Art University
 class, and below, see sketches of this animation. I also actively reference material from books such as "The Animator's Survival Kit" by Richard Williams, "The Illusion of Life Disney Animation" by Frank Thomas and Ollie Johnston, and various online resources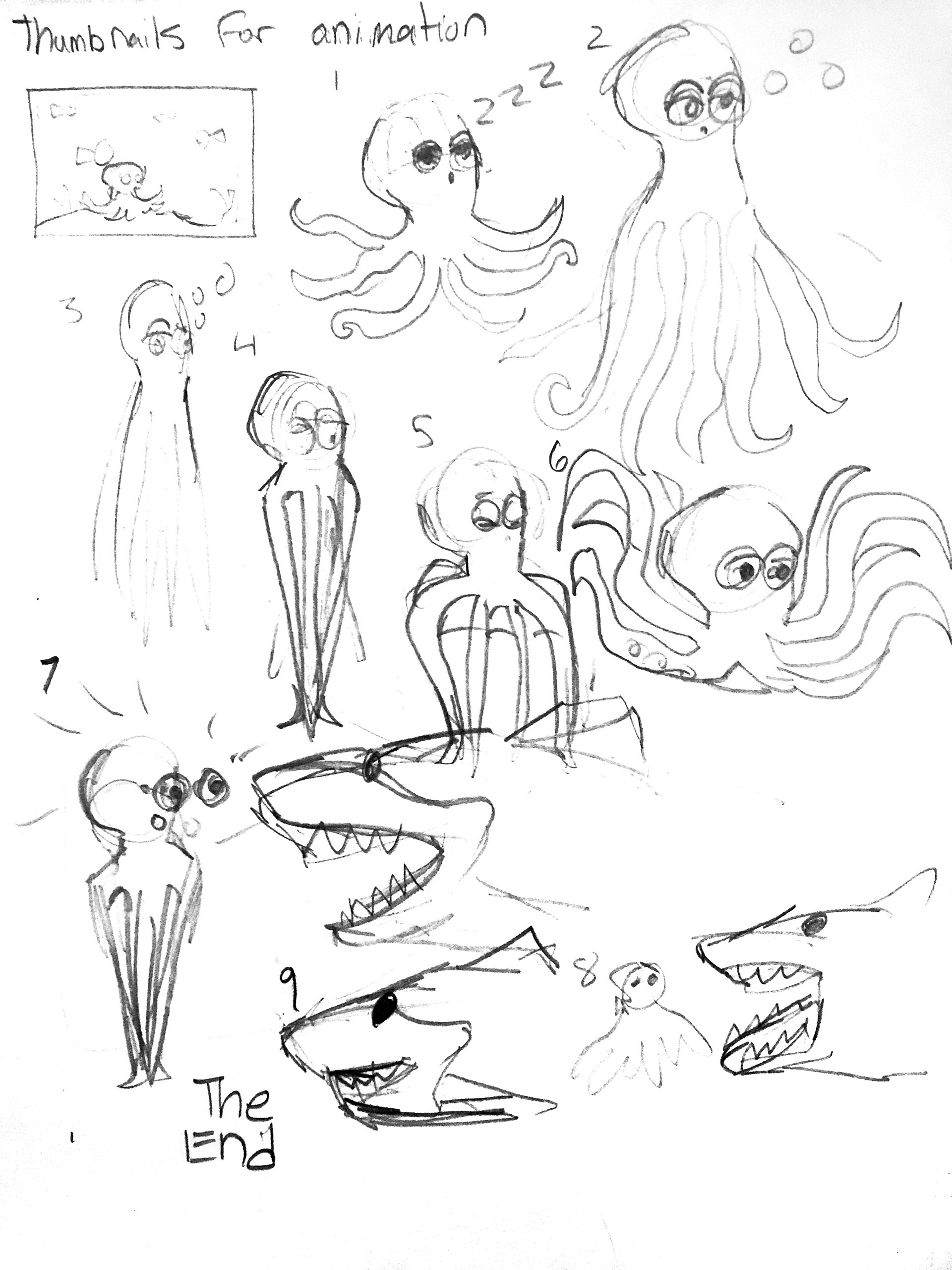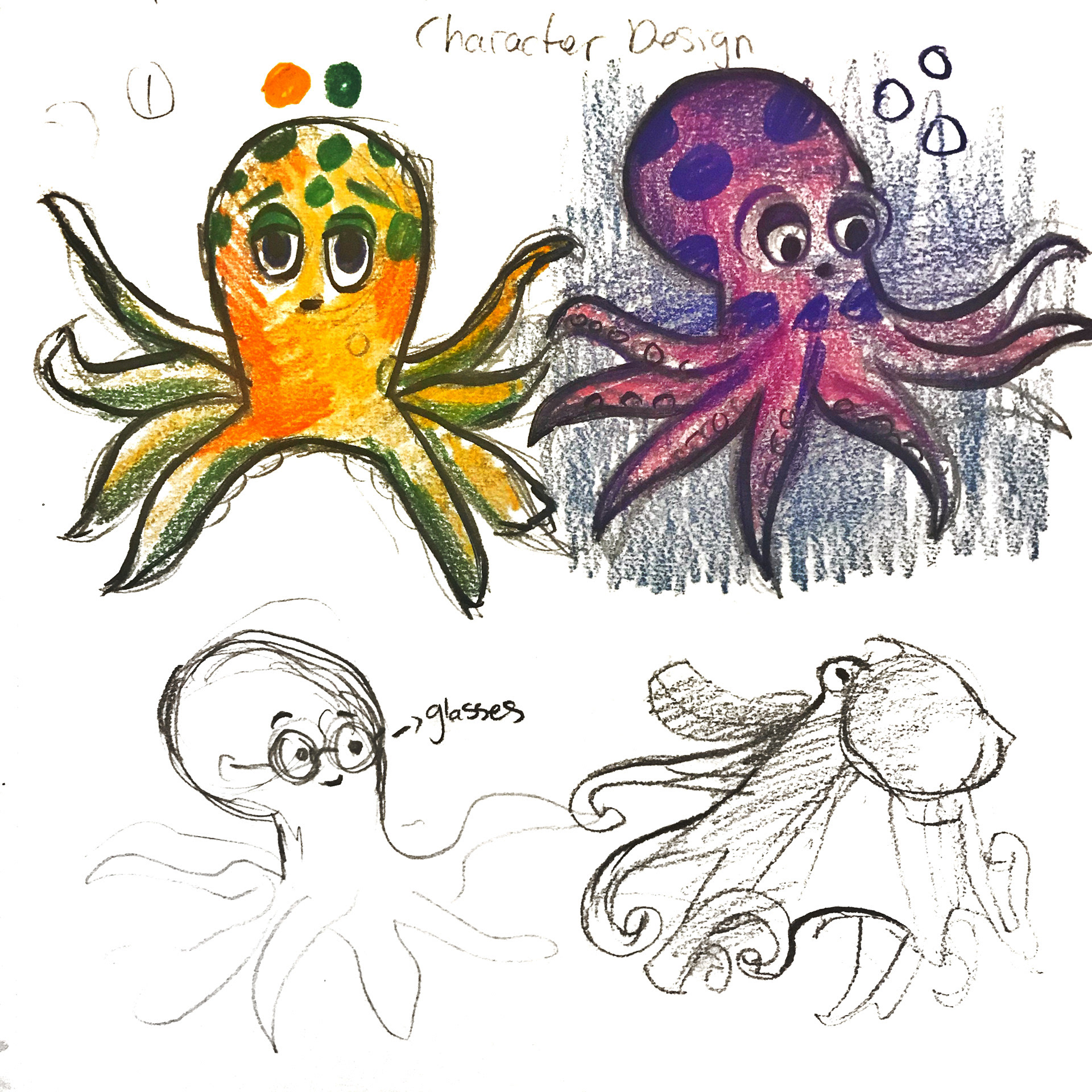 I was inspired by Walt Disney, Pixar, Studio Ghibli, DreamWorks, and Laika movies and books I read as a little girl. Ie enjoyed animation and stop-motion films and was intrigued by how they are made behind the scenes. I love reading imagination-provoking books, which allowed me to create art today. 
Animation is a process in which figures are manipulated to appear as moving images. In traditional animation, designs are drawn or drawn by hand on transparent celluloid sheets to be photographed and exhibited in the movies. However, most content is made with CGI. Computer animation can be very detailed in 3D animation, which is improving daily.
There are plentiful Animation Software are out there to use, such as:
The internet is equalizing the entertainment industry; now, all are welcome to tell their stories, and people are eager to watch, enjoy and learn.
ANIMATION / STOP MOTION videos by Anisa
ANIMATION SOFTWARES I USE:
Unlock the World of Animation: Explore Techniques, Tools, and Creative Process
Immerse yourself in the captivating realm of animation, where creativity knows no bounds. Anisa Ozalp, an avid animator and artist, invites you to witness the magic of animation through her work. Drawing inspiration from industry giants such as Walt Disney, Pixar, Studio Ghibli, DreamWorks, and Laika, Anisa's passion for animation was ignited from a young age. Her first-ever animation, created for an assignment at the Academy of Art University, laid the foundation for her artistic journey. Drawing from esteemed resources like "The Animator's Survival Kit" and "The Illusion of Life Disney Animation," Anisa continuously hones her craft. Animation takes various forms, including traditional animation, 2D animation, 3D animation, motion graphics, and stop motion. The possibilities are boundless, from hand-drawn designs on celluloid sheets to cutting-edge computer-generated imagery (CGI). Anisa's love for imagination-provoking books has played a pivotal role in shaping her artistic abilities. As a testament to the evolving animation landscape, Anisa draws inspiration from popular YouTube animators like TheOdd1sOut and Jaiden Animations. With the democratization of animation tools and software, even a one-person team can bring their stories to life. Anisa utilizes software such as Adobe Animate, Biteable, Powtoon, and Moovly to craft compelling animated content. Whether it's creating mesmerizing stop motion videos or leveraging industry-standard software like Autodesk Maya, Unreal Engine, ZBrush, and Fusion, Anisa's expertise shines through in her captivating animations. Embrace the power of animation, tell your story, and captivate audiences in the dynamic world of animated artistry.
Delve into my art creation process by watching the captivating Speedpaint videos. And more on my
YouTube channel
. These videos give me insights and learn as I bring my art to life. Also, if you need a commissioned animation scene, please contact
 me
. I'm here to bring your vision to life with my artistic expertise and passion for animation.
#animation, #adobe animate, #animated movies, #animated, #animation software, #free animation software, #biteable, #video maker, #animaker, #jaiden animations face, #powtoons, #animator, #animation movies, #animation maker, #animation software free, #moovly, #animations, #how to animate, #free video maker, #2d animation software, #3d animation software, #3d character creator, #video creator, #animation programs, #2d animation ,#animation studios, #video maker free, #animation definition. #animation tablet. #animation apps, #2d animation software free, #animation studio, #online video maker, #computer animation, #animated video maker, #animation magazine, #online animation maker, #how to make animated videos, #animation memes, #flipaclip online, #animation css, #animation creator, #video maker free online, #3d character creator free, #traditional animation, #animation websites, #animation online, #free cartoon animation maker, #animation desk, #animation software for beginners, #types of animation, #free online video maker, #animation app, #how to make an animated video, #animation pictures, #what is animation, #character animation, #animation maker online, #animated videos, #animation studios near me, #3d animation maker, #realistic character creator online free, #animation for beginners, #animated film, #animation free, #free animation software for beginners, #animation news, #free animation websites, #video animation, #animation maker for kids, #animated video, #animation software for kids, #facebook video maker