LADY WITH A PARROT
🌀 SOLO LADY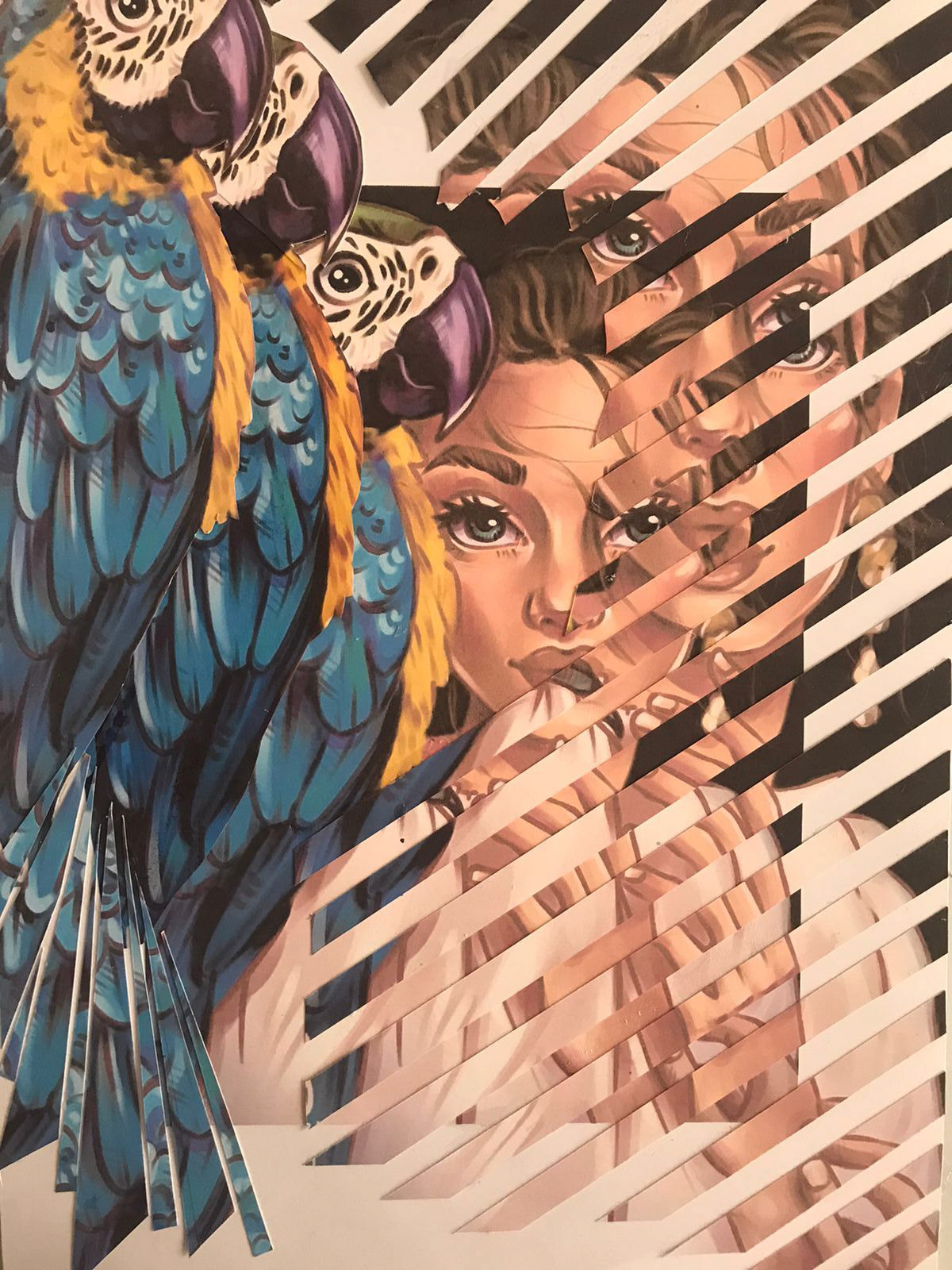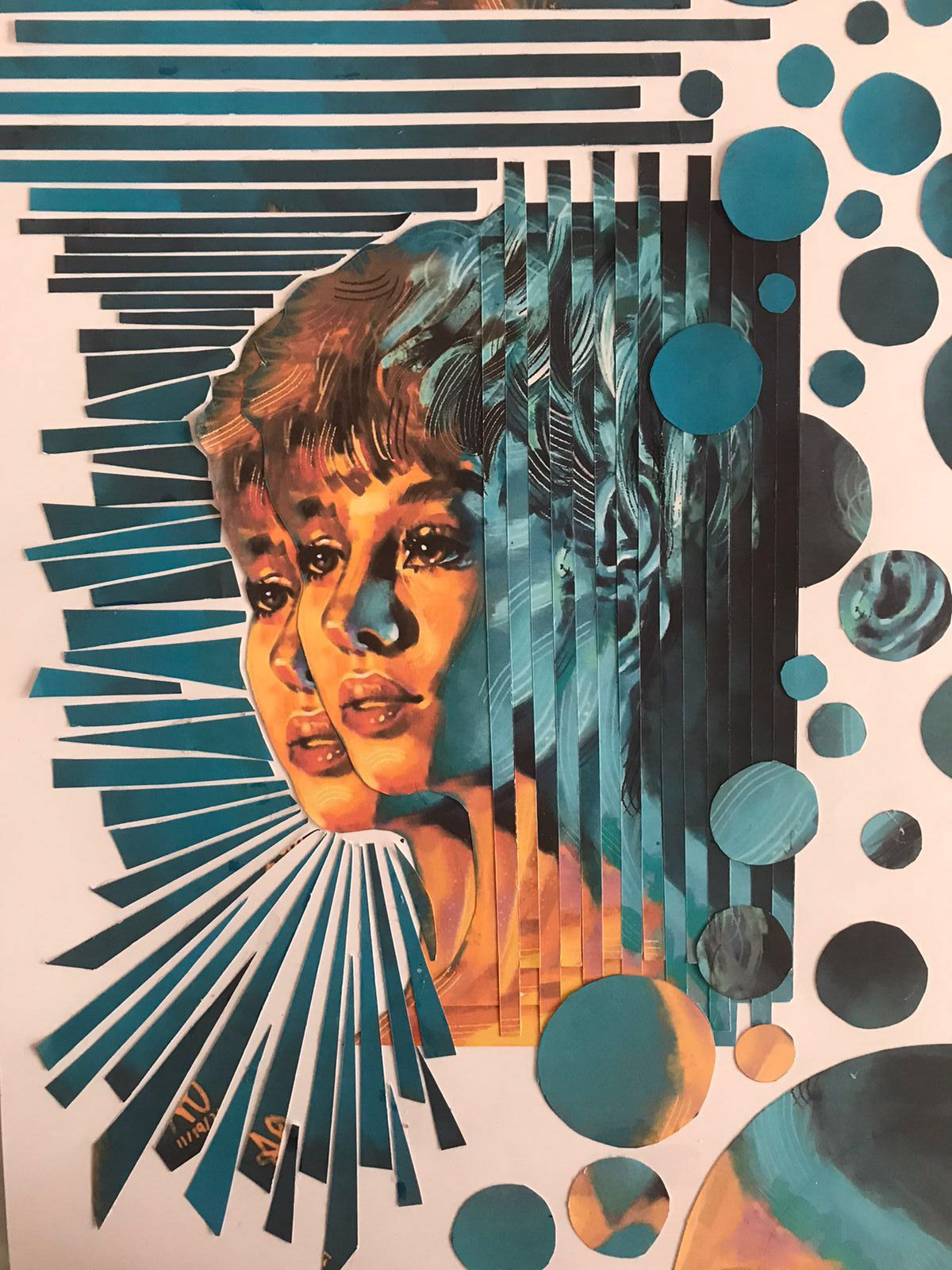 My optical illusion ART-workS was part of the Tubitak Project
​​​​​​​
Tubitak
(The Scientific and Technological Research Institution)  is a national agency whose stated goal is to develop "science, technology and innovation" policies, support and conduct research and development and lead in creating a science and technology culture.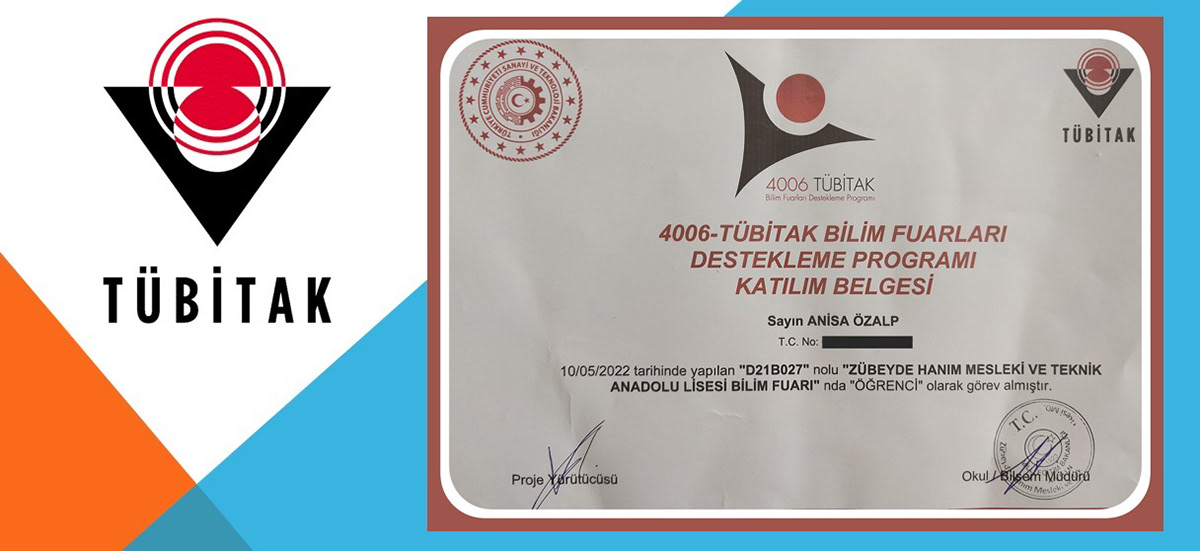 How to do Visual Illusions Form?
Visual illusions
, fascinating perceptual phenomena, occur when our brains misconstrue or misapprehend visual information. They stem from the interplay between light, color, and the patterns of objects within our sightline. What makes visual illusions particularly intriguing is their capacity to exploit the complex processing mechanisms of our visual system.
🧠 
Our brain
collects sensory input from our eyes—light reflected from objects around us. It then processes and interprets this visual information to formulate our worldview. Visual illusions, however, emerge when there's a discord between the physical attributes of a scene or object and how our brain interprets it.
📐  These discrepancies can originate from the configuration of objects, angles, and distances involved or the presence of particular patterns or colors. Our brain employs specific perceptual cues and assumptions to decipher the visual information it receives. However, in the case of visual illusions, these cues can be manipulated or distorted, leading to the generation of perceptual distortions or incorrect interpretations.
Visual illusions can be broadly classified into three groups
1️⃣

Physiological illusions
arise from extreme stimulation of the eyes or brain due to light and color differences or movement, leading to the perception of non-existent images or patterns. The hypothesis is that external stimuli prompt the brain multiple times at different stages of vision processing, causing changes in image perception.
2️⃣

Invariant illusions
involve multiple images coming together to create a distinct image. Each constituent image can be easily distinguished, but the overarching image is completely different. Even with gaps between the smaller images, our brain fills these in to perceive the larger, primary image. Therefore, focusing on different parts of the image can result in perceiving different scenes.
3️⃣

Perceptual illusions
stem from unconscious inferences made depending on the individual's perspective.
Research
on visual illusions provides invaluable insights to neuroscientists about the interaction between the eyes and the brain and how the brain interprets perceptual gaps. Understanding the brain mechanisms behind visual illusions can be practical in everyday life. For instance, pilots often encounter visual illusions such as a non-existent horizon or a narrow runway while flying. Special training is provided to recognize and handle these situations, ensuring safe landings.
In certain countries
, visual illusions are utilized for traffic management purposes. One such technique involves painting crosswalks in a three-dimensional manner, creating an optical illusion that effectively reduces the speed of drivers and aids in accident prevention. Notably, in West Vancouver, Canada, the
Community Against Preventable Injuries
took this approach and installed a 3-D decal on the road situated near a school.
TUBITAK OPTICAL ILLUSION EXHIBITION
The Tubitak Optical Illusion Exhibition has opened, and many participants have explored the illusions. The exhibition features many models, allowing visitors to witness optical illusion works that showcase surprising tricks of the eyes.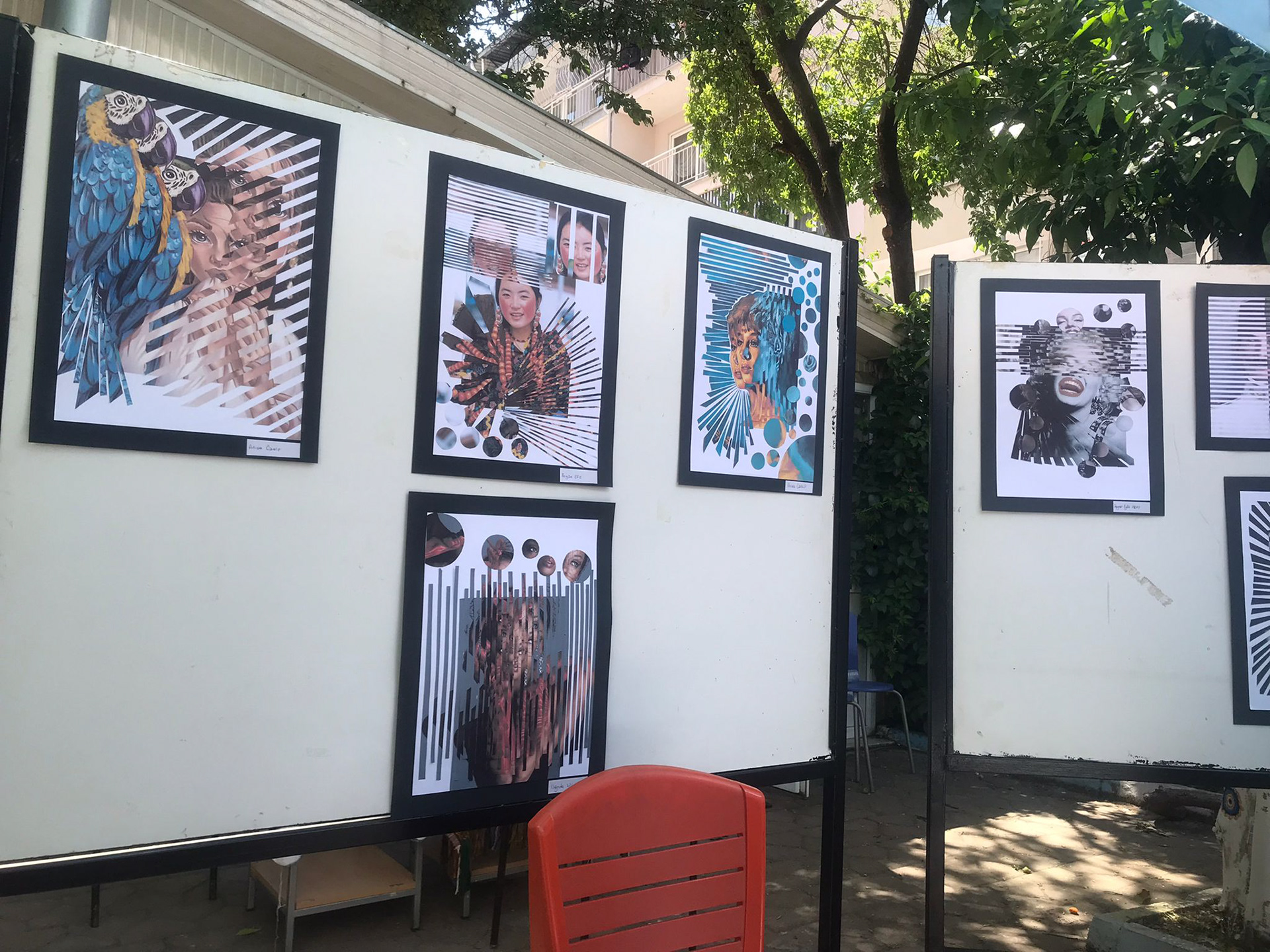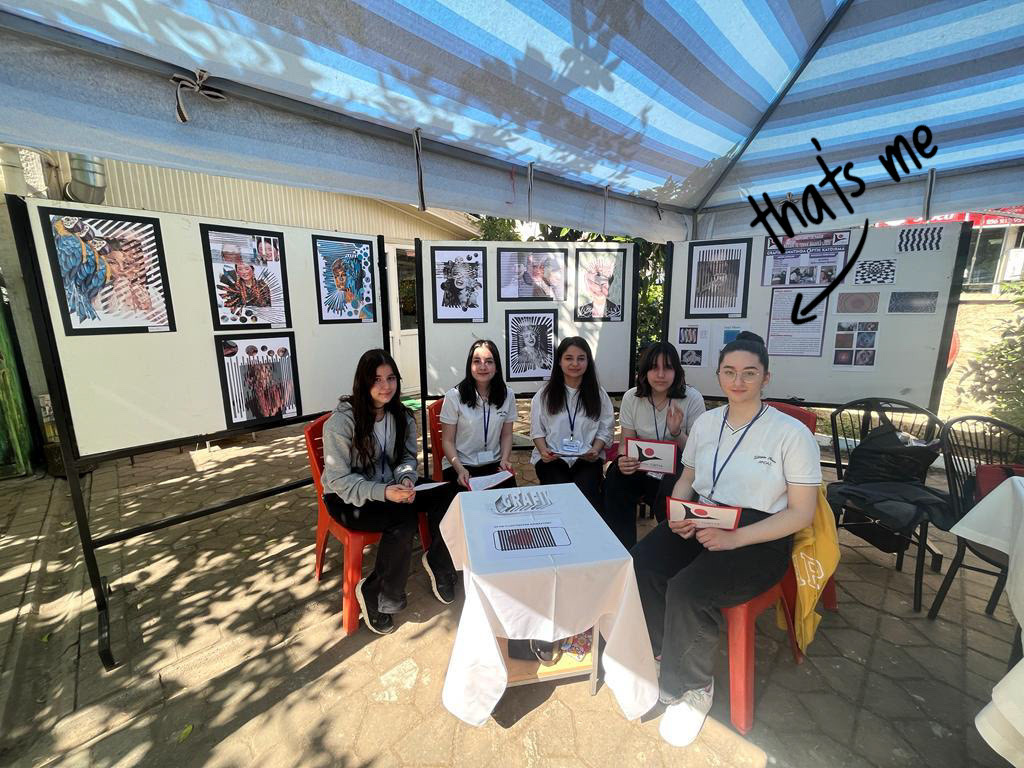 SOLO LADY OPTICAL ILLUSION
This is my
first
work presented for the project.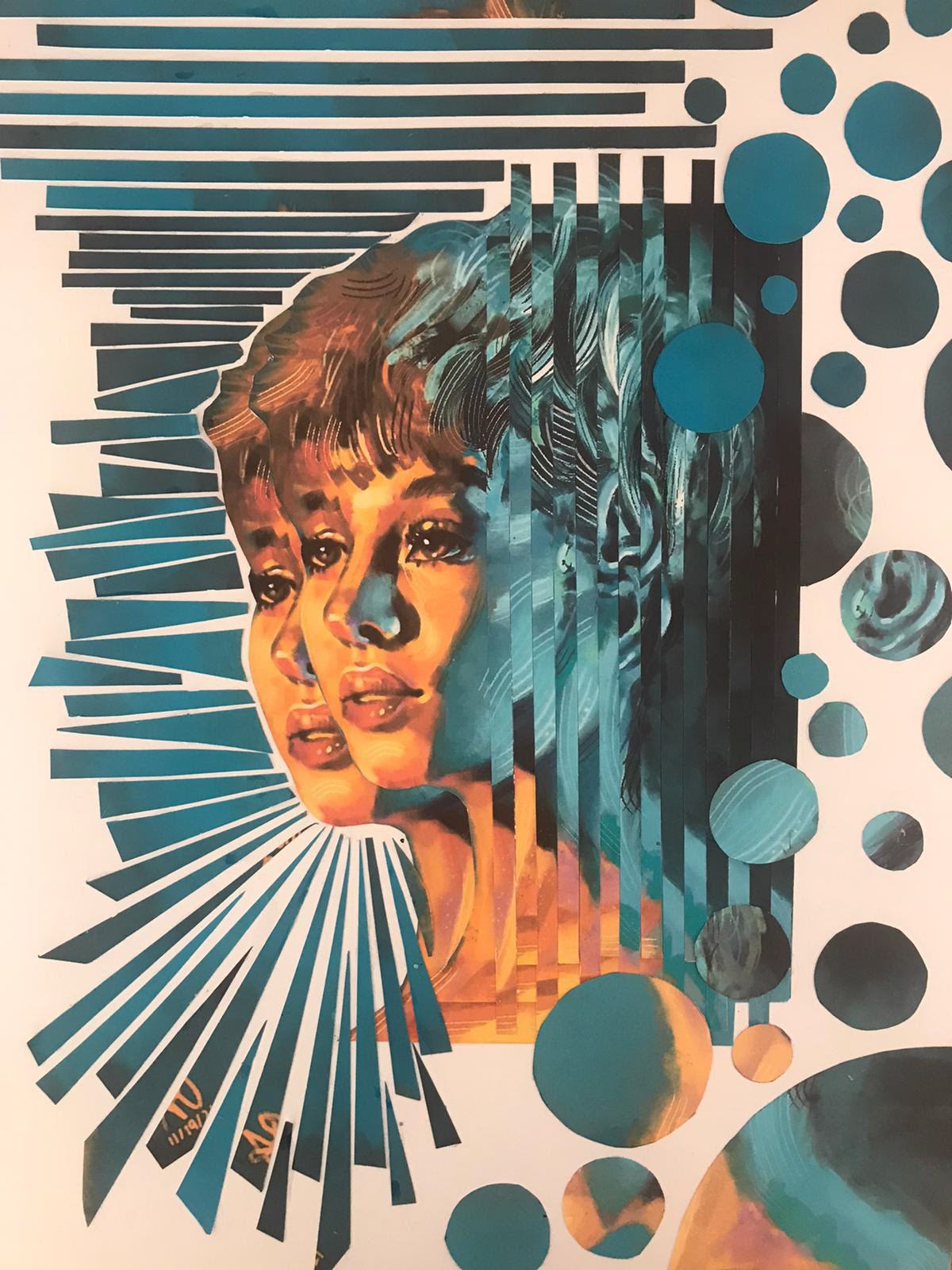 The process involved in creating the artwork was as follows:
Firstly
, I conceptualized the character and developed its design.
Then
, I proceeded to digitally draw the character. After completing the digital drawing, I printed it out in different sizes.
Next
, I combined both digital and traditional techniques. I meticulously handcrafted certain elements of the artwork to emphasize the optical illusion concept further.
Finally
, I assembled all the different components together to achieve the desired effect and bring the artwork to life.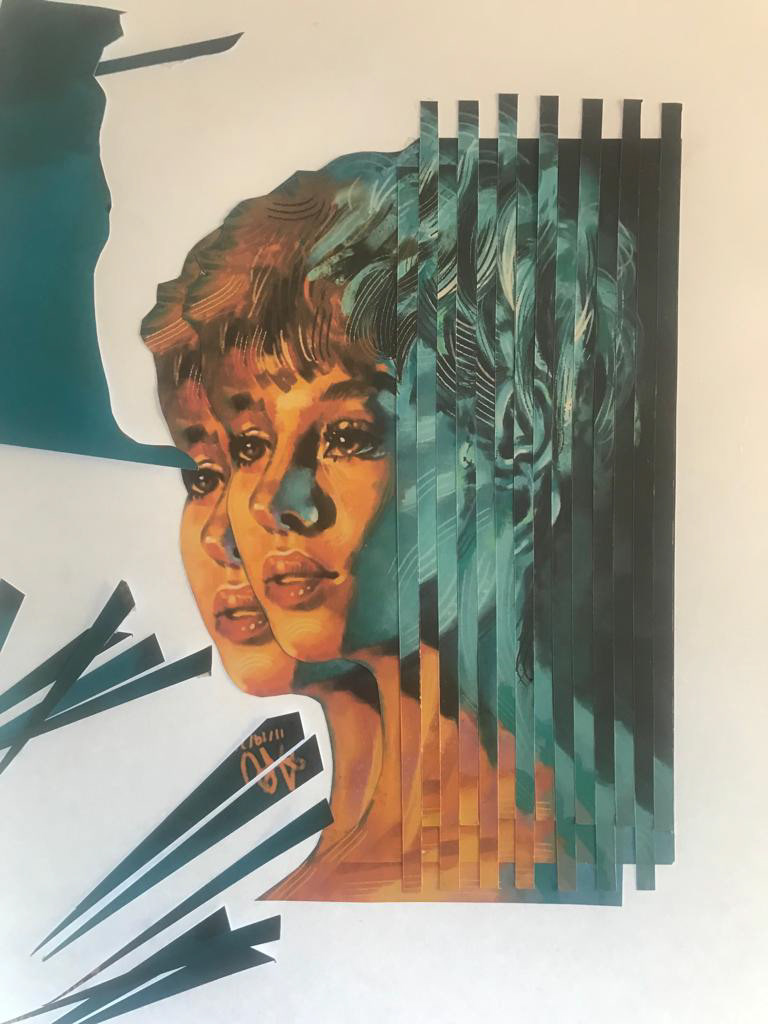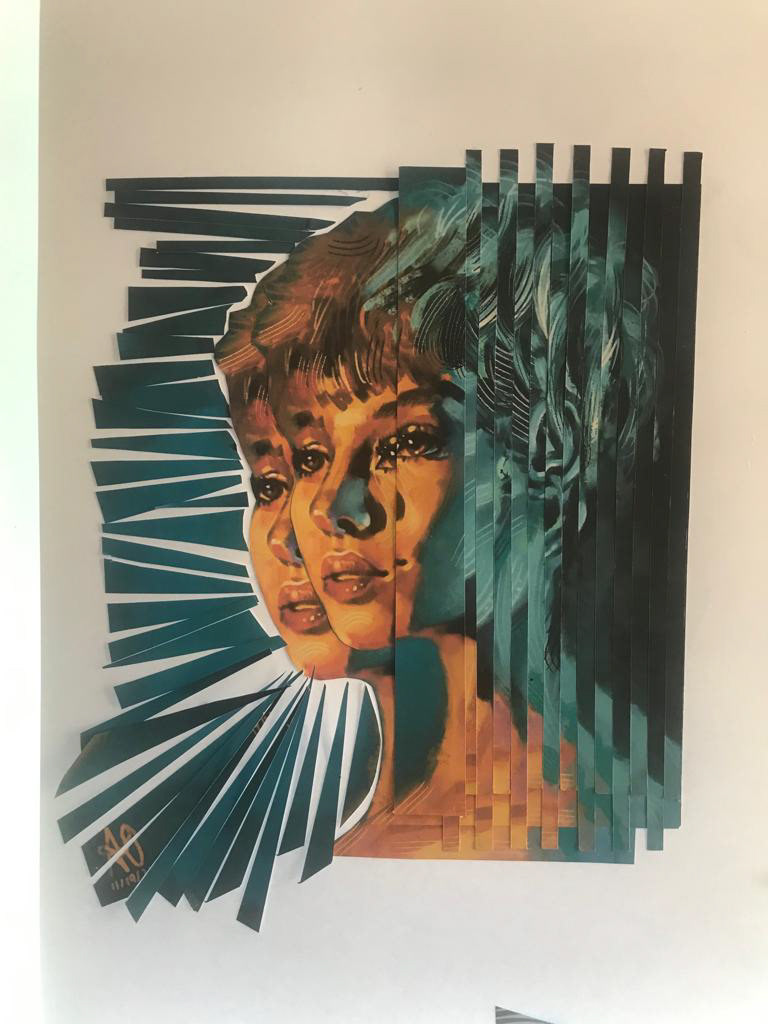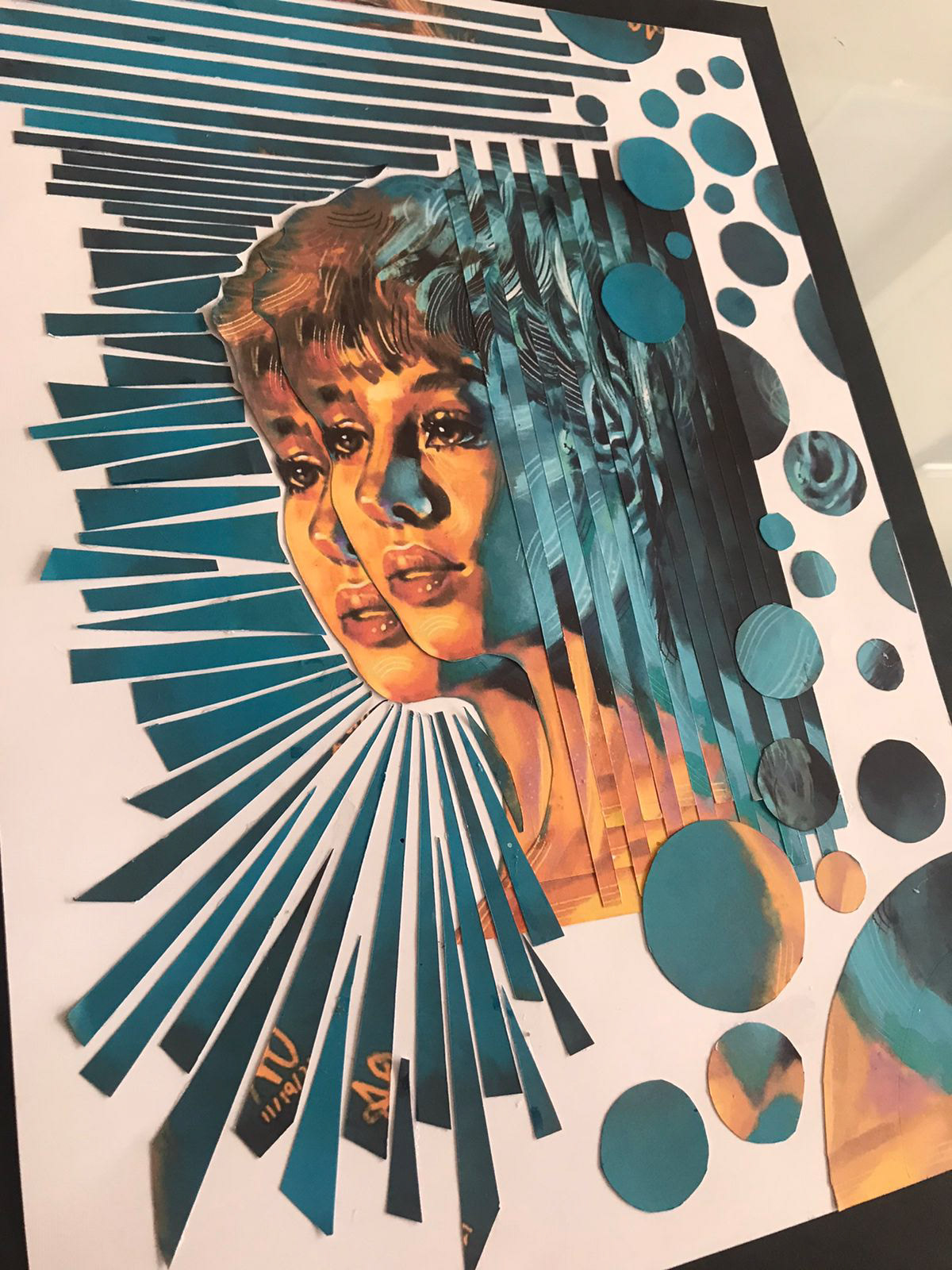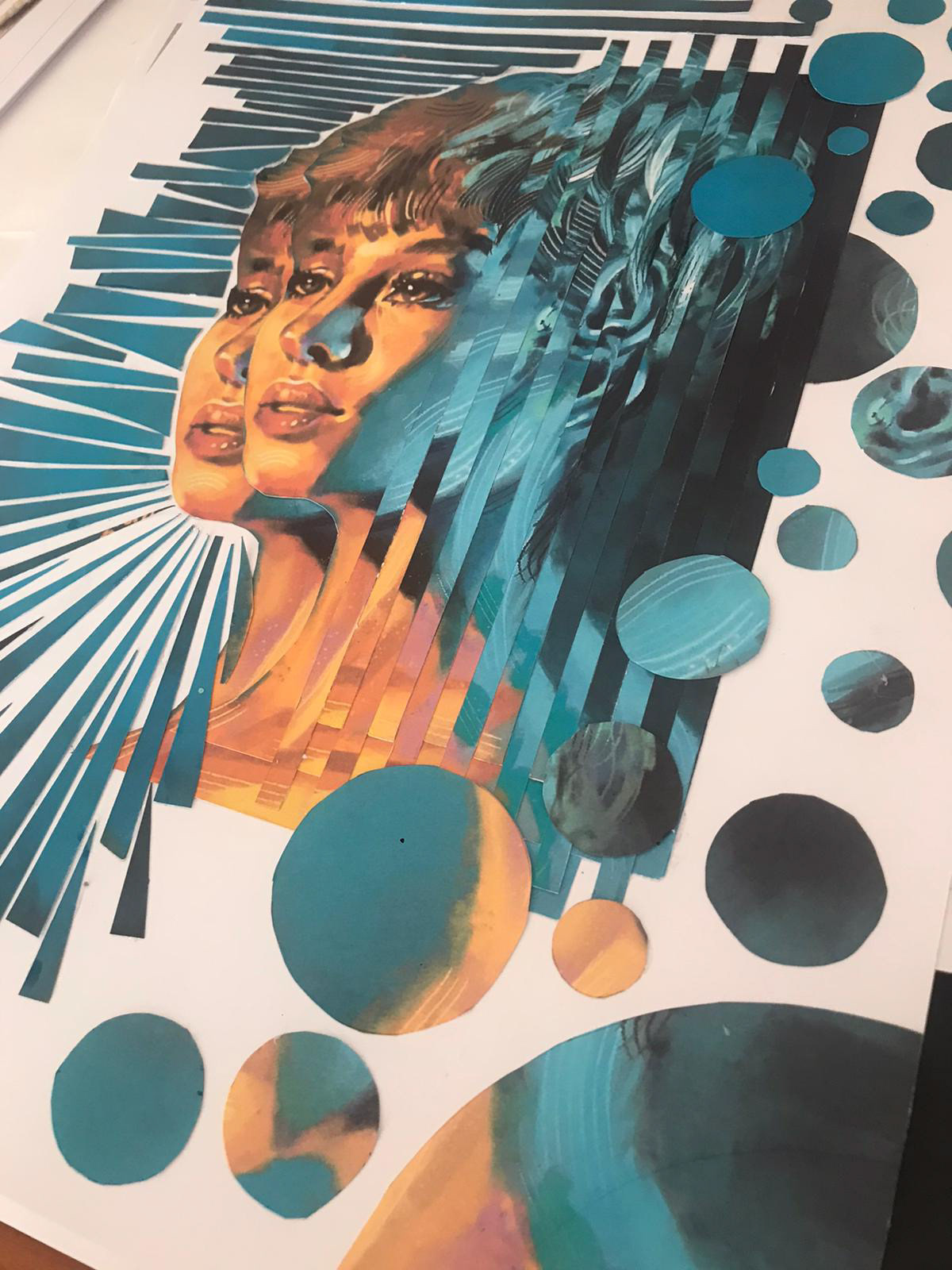 LADY WITH A PARROT OPTICAL ILLUSION
This is my
second
work presented for the project.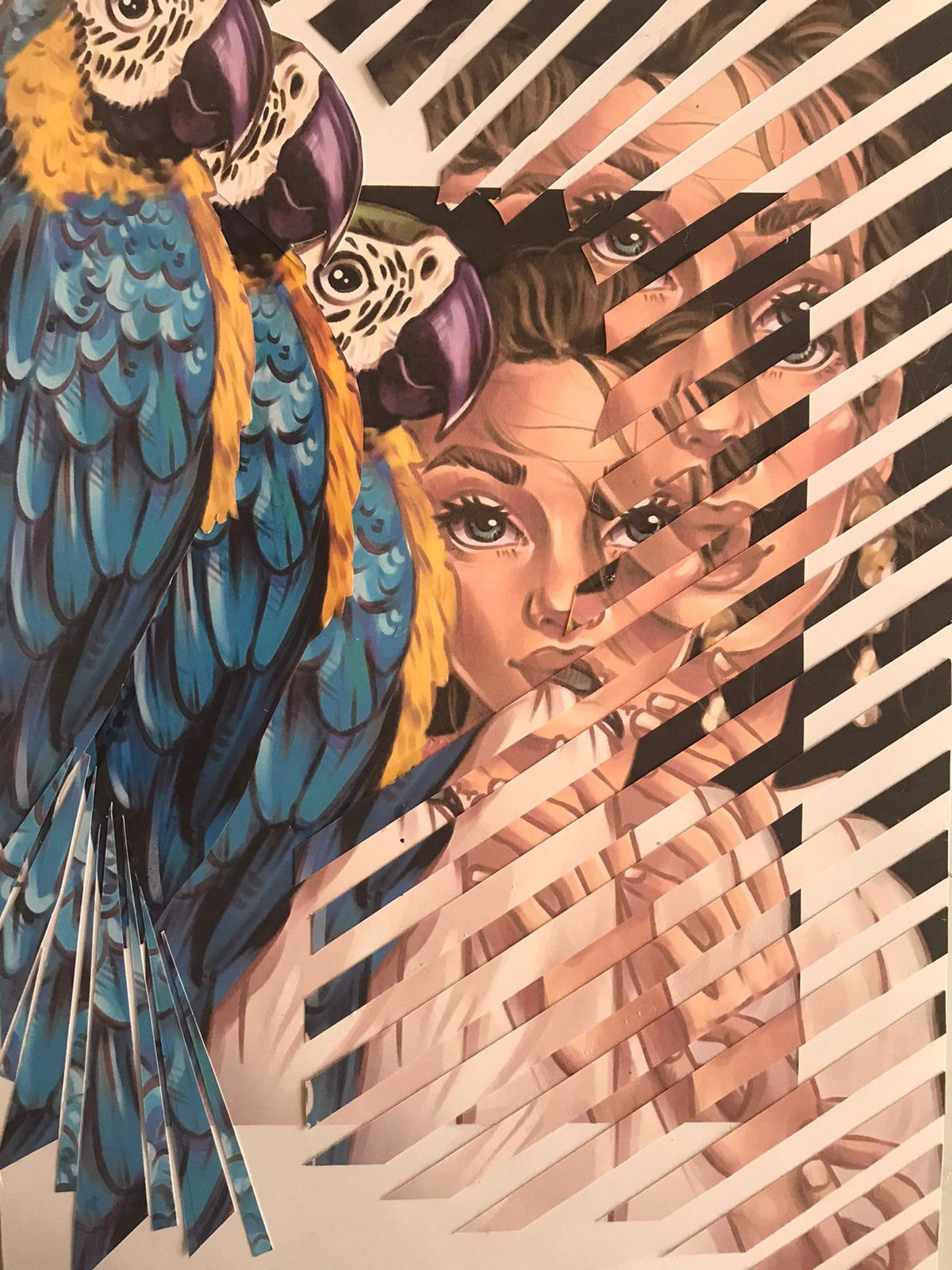 PROCESS of "
LADY WITH A PARROT
​​​"
The artwork was created in several steps.
First
, I devised the character's idea and designed its appearance.
Then
, I drew the character digitally.
After
finishing the digital drawing, I printed it out in different sizes.
Next
, I used a combination of digital and traditional techniques. I carefully made certain parts of the artwork by hand to emphasize the optical illusion concept.
Finally
, I put all the pieces together to make the artwork look how I wanted it to.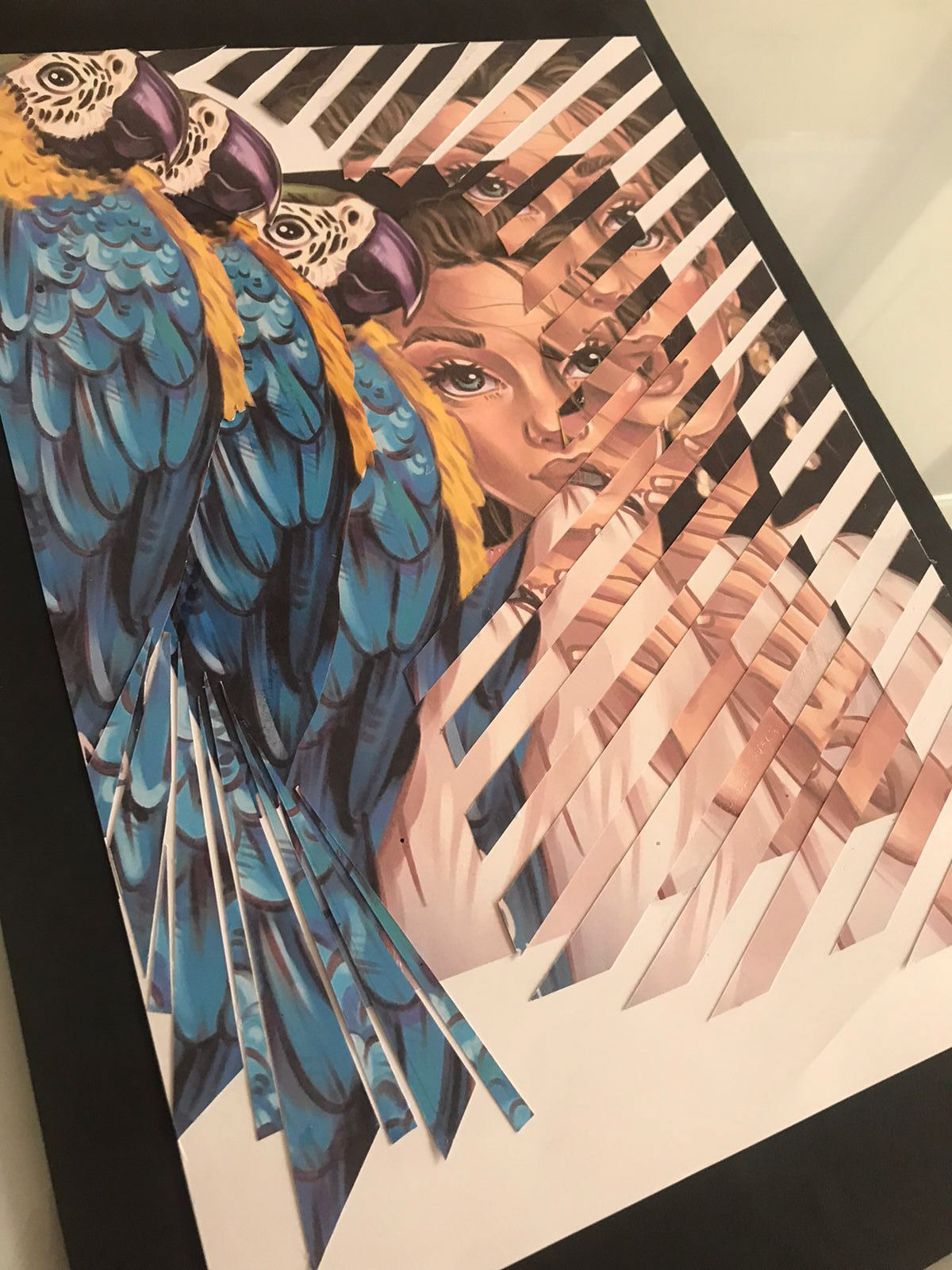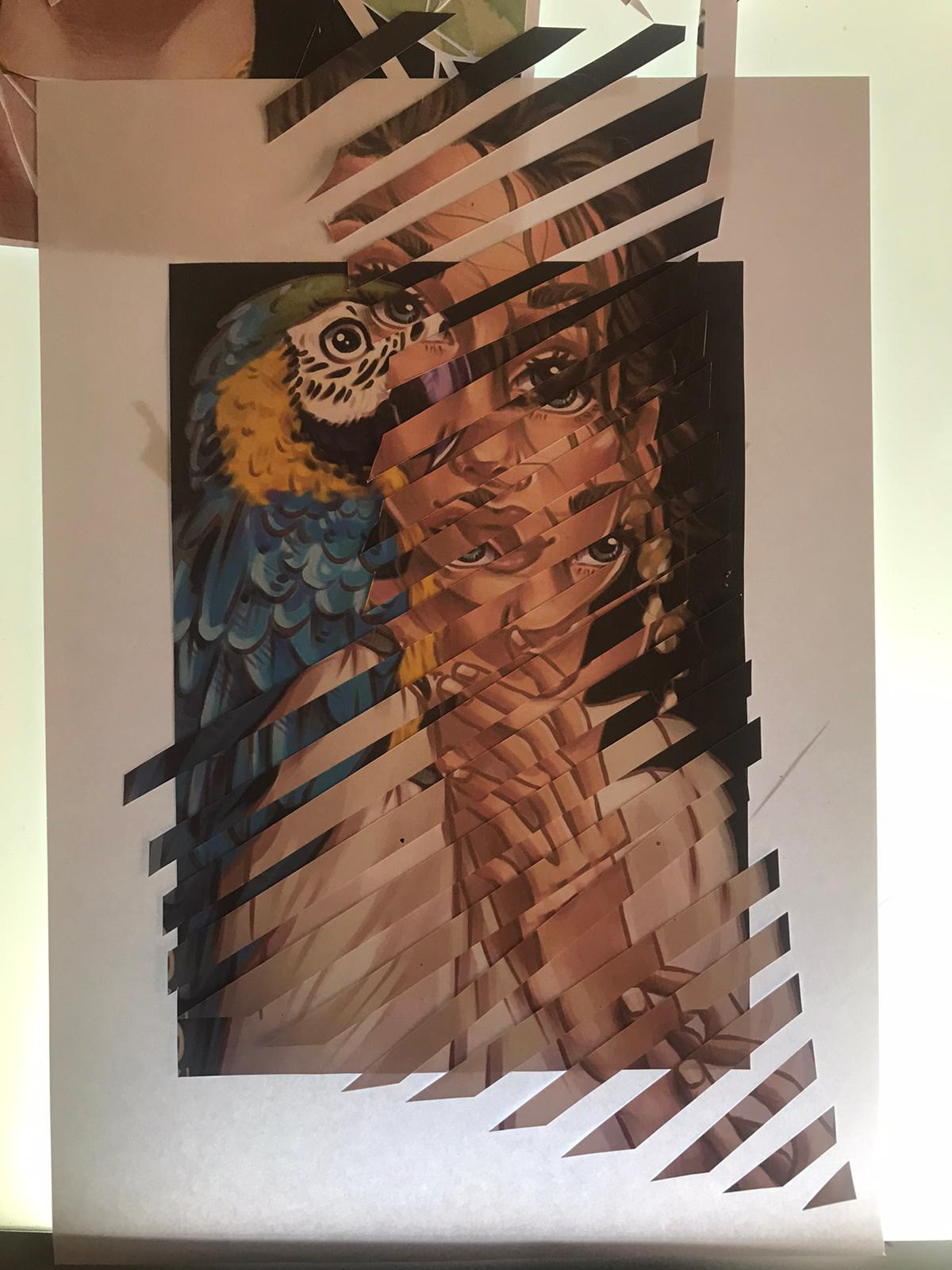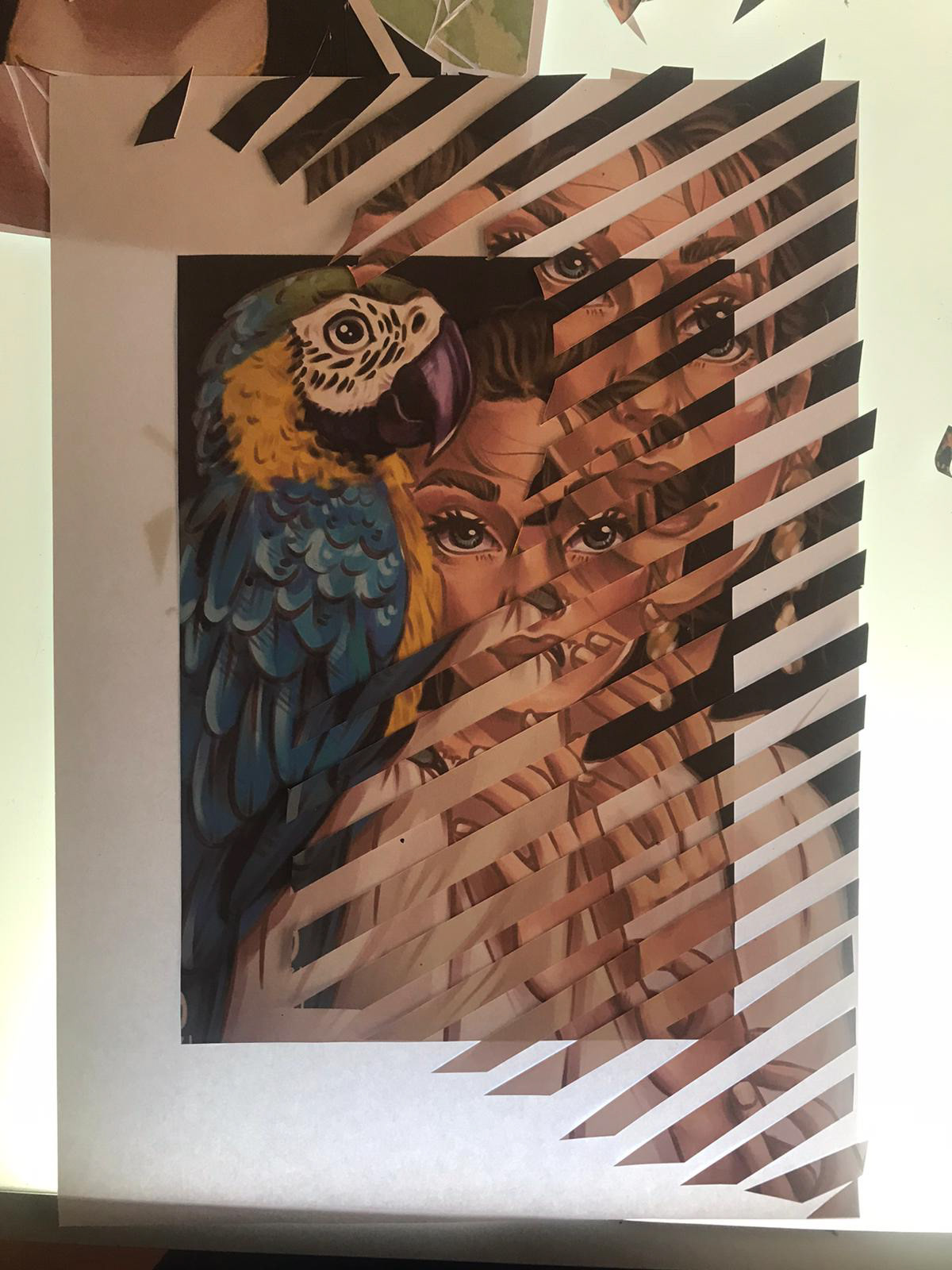 Exploring the Science of Perception at Musée de l'Illusion in Lyon, 2023
I visited the
Musée de l'Illusion
in Lyon, France in 2023. It's a museum focused on optical illusions and captivating visual phenomena. They showcase holograms, stereograms, and other illusion installations. They even have rooms like the Ames room that challenge your perception of space. One interesting exhibit was the Müller-Lyer illusion, where two lines with arrow-like ends appear in different lengths. It shows how our brains can be fooled by visual cues. The museum chain started in Zagreb, Croatia, but now has locations in different cities worldwide. Check out their website at
https://museedelillusion.fr
.​​​​​​​
The Art of Deception: Anisa Ozalp's Mesmerizing Optical Illusions Supported by Tubitak Project
Discover the fascinating realm of visual perception with Anisa Ozalp's Optical Illusion Art. A celebrated contributor to the Tubitak Science Fairs, Anisa excels at creating art and exploring reality's boundaries. Tubitak, the leading national agency for developing science, technology, and innovation, has recognized Anisa's contribution to this intriguing field. Optical illusions, also known as visual illusions, demonstrate the power of light, color, and object patterns to trick our brains into perceiving something different from actual reality. At Anisa's Optical Illusion Exhibitions, you will be captivated by her signature pieces like the '
Solo Lady
' and '
Lady with a Parrot
'. Additionally, Anisa offers commissions, allowing you to bring a piece of this mind-bending world into your home or office. Don't miss her captivating digital art YouTube videos, where she takes you on a mesmerizing artistic journey. Immerse yourself in Anisa Ozalp's extraordinary visual narratives today and experience the allure of optical illusions firsthand.
I visited Ters Ev, the Upside Down House in Amasra, in 2023.
Upside Down House Safranbolu is an interactive entertainment exhibition in Safranbolu, Turkey. It offers a unique upside-down experience where visitors can explore a house with inclined surfaces and objects hanging from the ceiling. The interior is designed with ordinary decor and vibrant colors.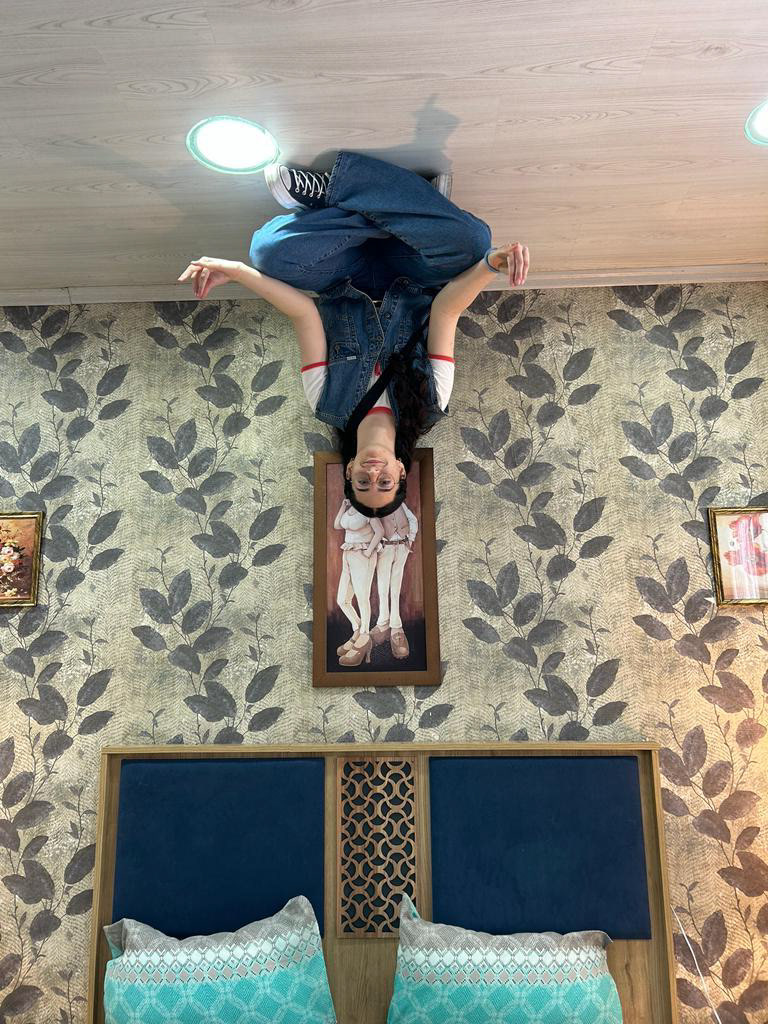 Immerse yourself in the mesmerizing world of optical illusions by commissioning Anisa Ozalp. Her captivating artwork will leave you questioning reality. Don't forget to check out her
YouTube channel
for mostly digital art videos.
Contact

her
today to bring your extraordinary illusion ideas into your projects.
📌 Dr. Melis Savaşan Söğüt, Member of Axanlab at Gebze Technical University.