Anisa Ozalp's 🧩 Puzzle Page
Experience unique jigsaw puzzles from the multifaceted artist Anisa Ozalp. Anisa's artistry spans animation, fine art, fashion, and illustration, enriched by a multicultural perspective. Anisa's puzzles, ranging from 500 to 1500 pieces, encapsulate her creative essence, providing an entertaining pastime. You can check out
her YouTube channel
to see how she designs her own pieces.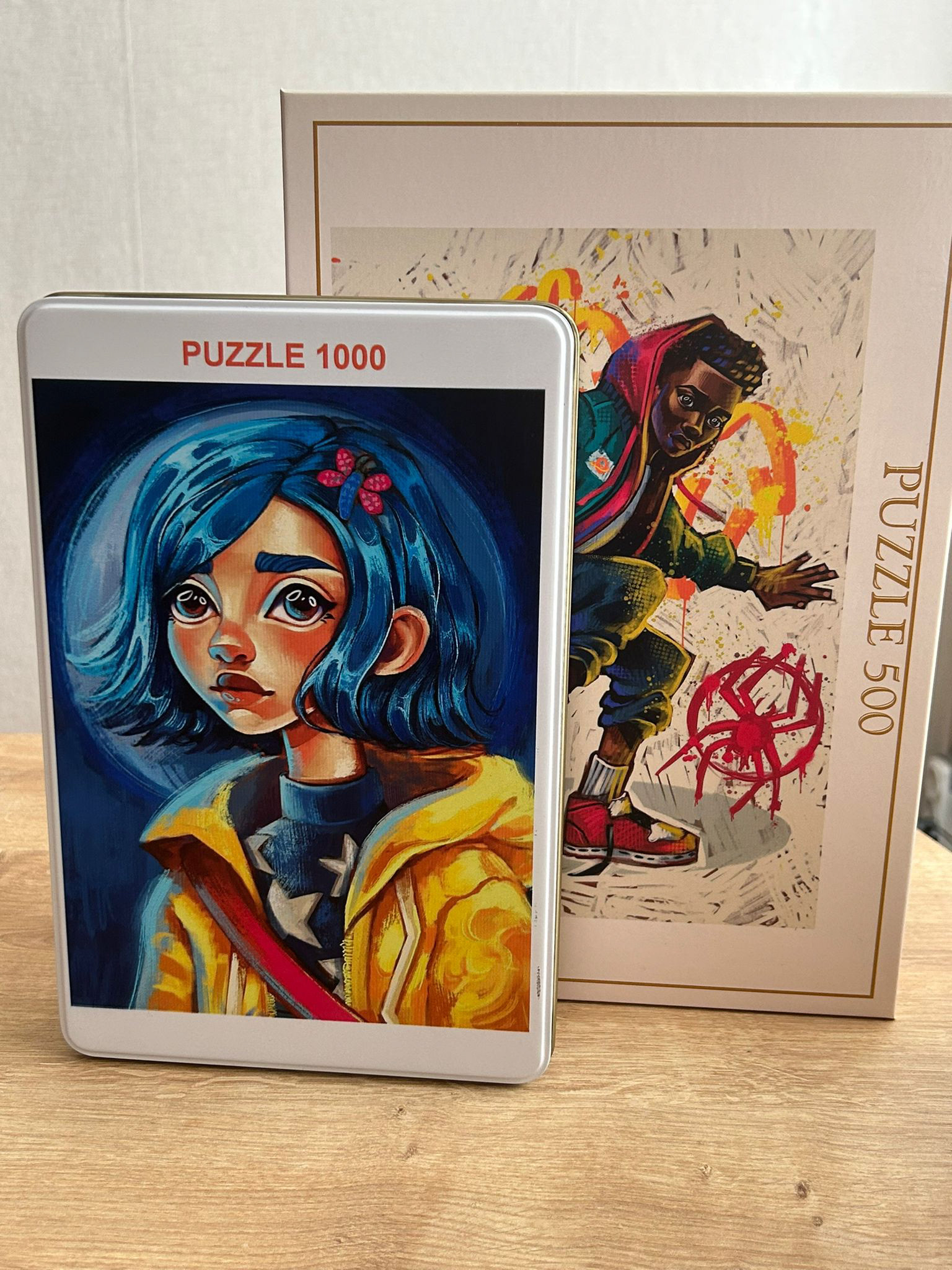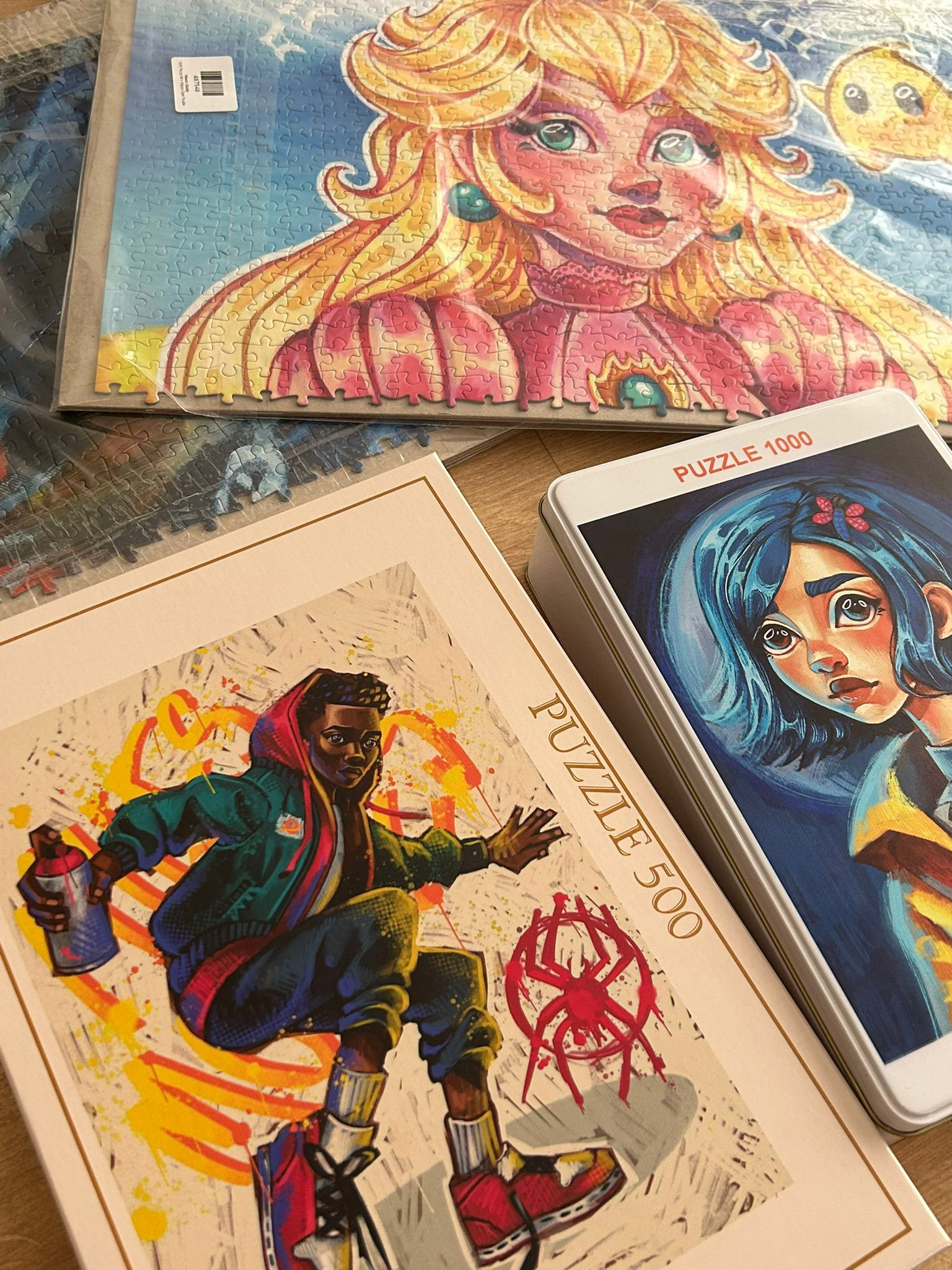 Anisa Ozalp's Art Puzzles (500, 1000, 1500 pieces) - Cardboard/Metal Boxed/Ready-made
A certified artist in Fashion Design and Adobe tools, Anisa skillfully integrates traditional and digital elements. Her art competitions participation exhibits her commitment. Her art's fusion of cultural influences resonates with diverse audiences, further facilitated by her fluency in English, Chinese, and Turkish and her ongoing French learning. Commissioning and collaboration inquiries can be made via the
contact page
. Experience Anisa's art through our engaging puzzles. Get your Anisa Ozalp's Puzzle today!
1. PRINCESS PEACH 🧩
1500 pieces 🧩 and measures
▒
48x68 cm.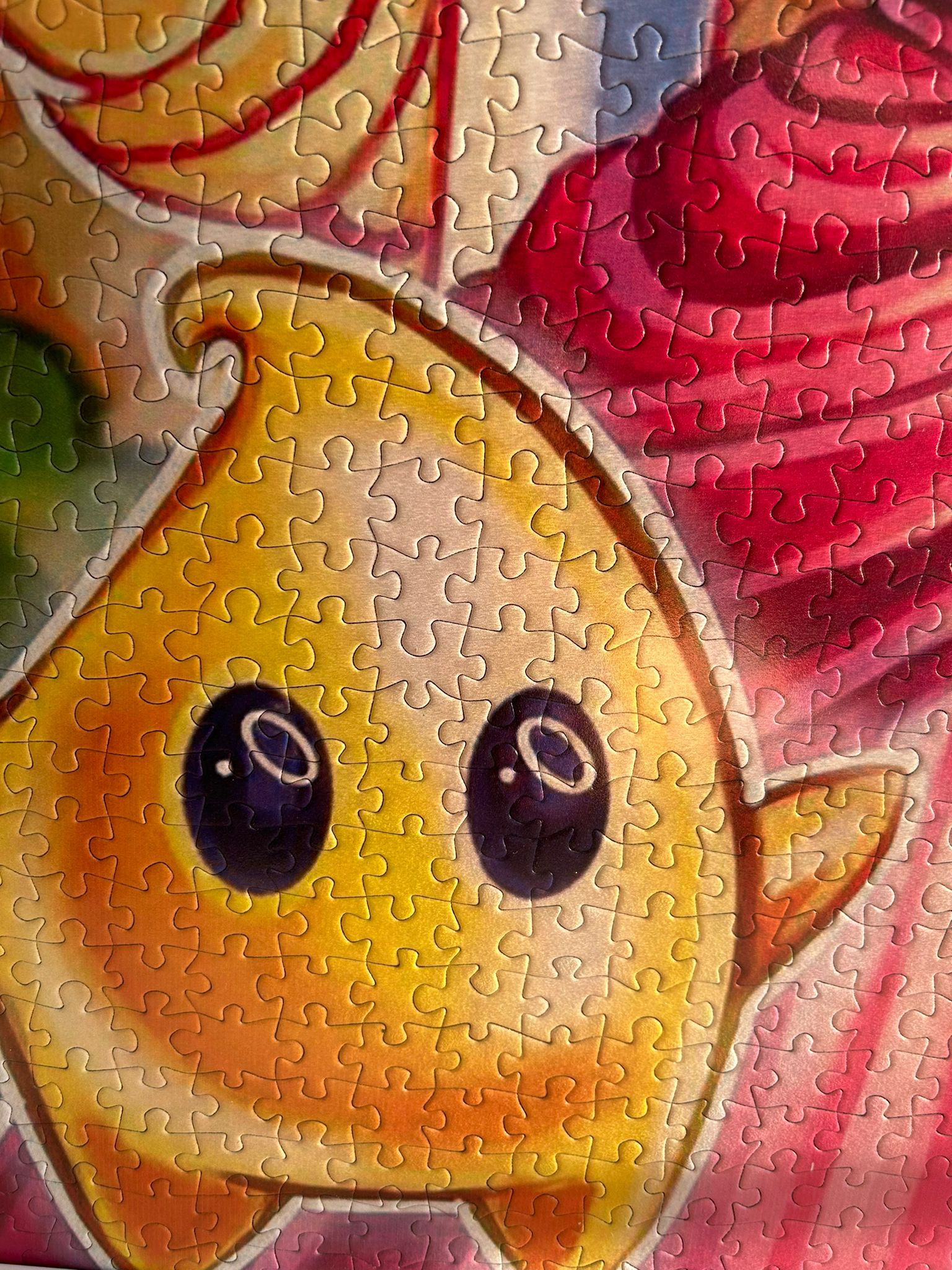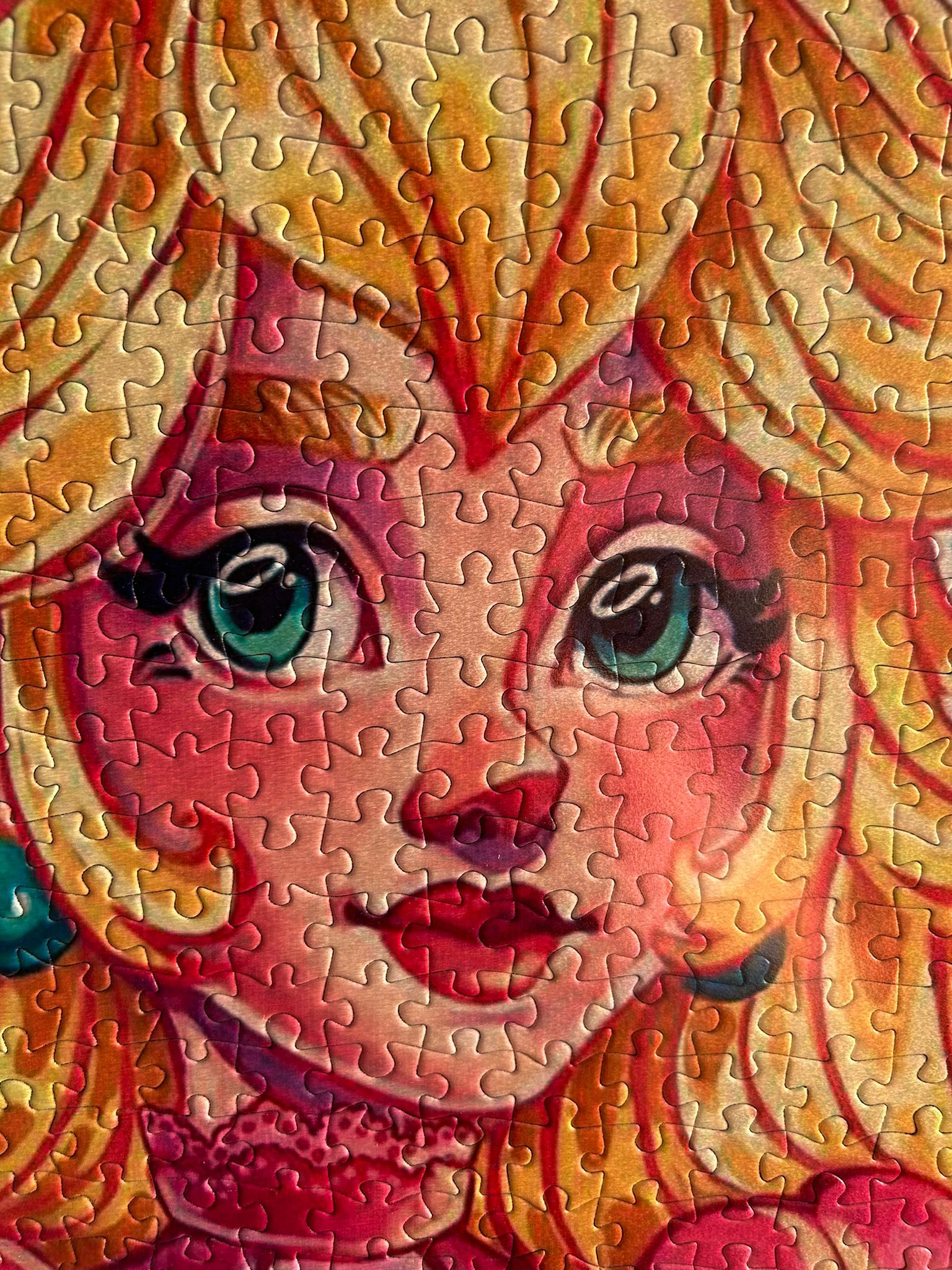 Framing Royalty: Elevating Princess Peach PUZZLE as an Artistic Masterpiece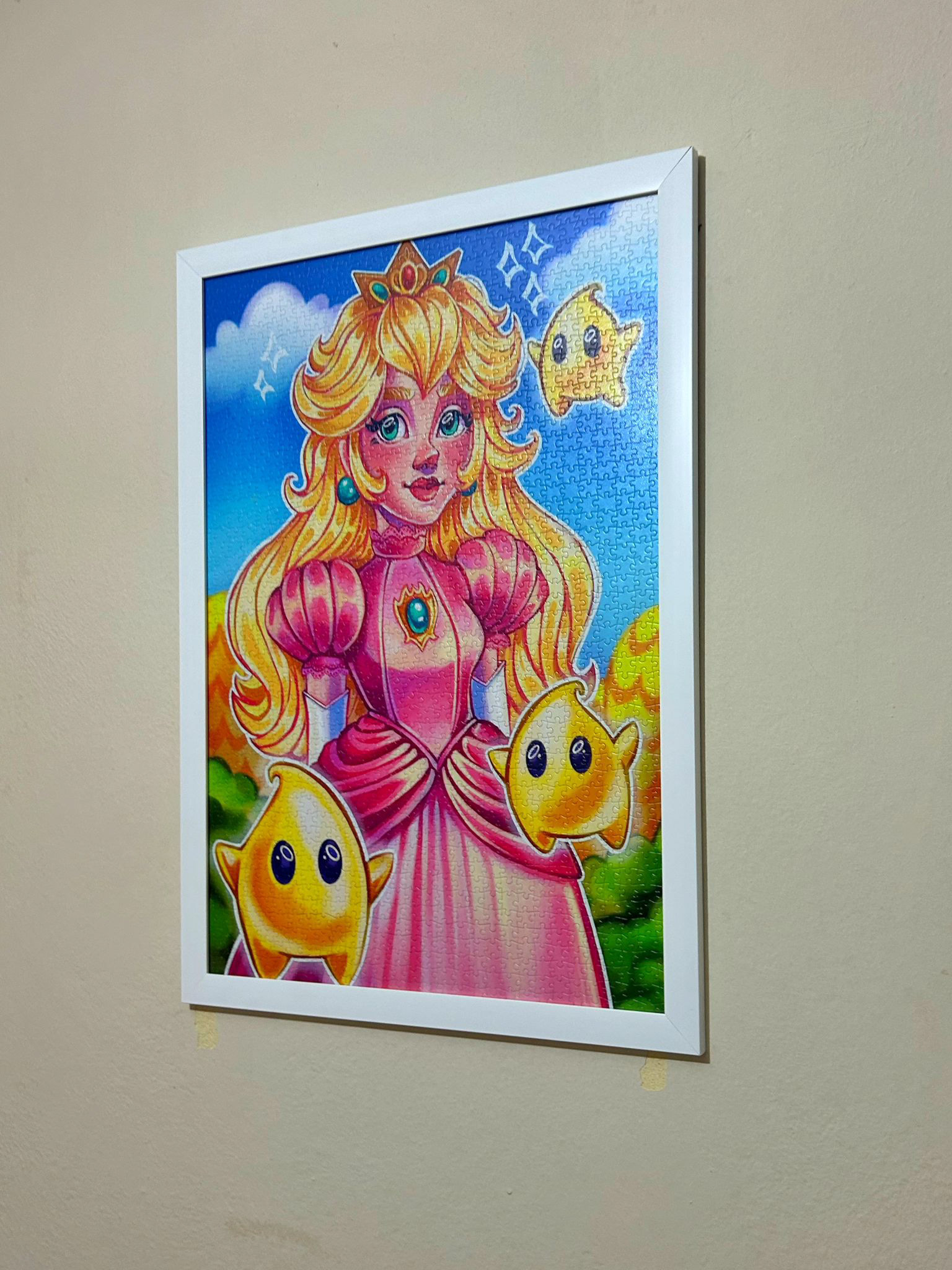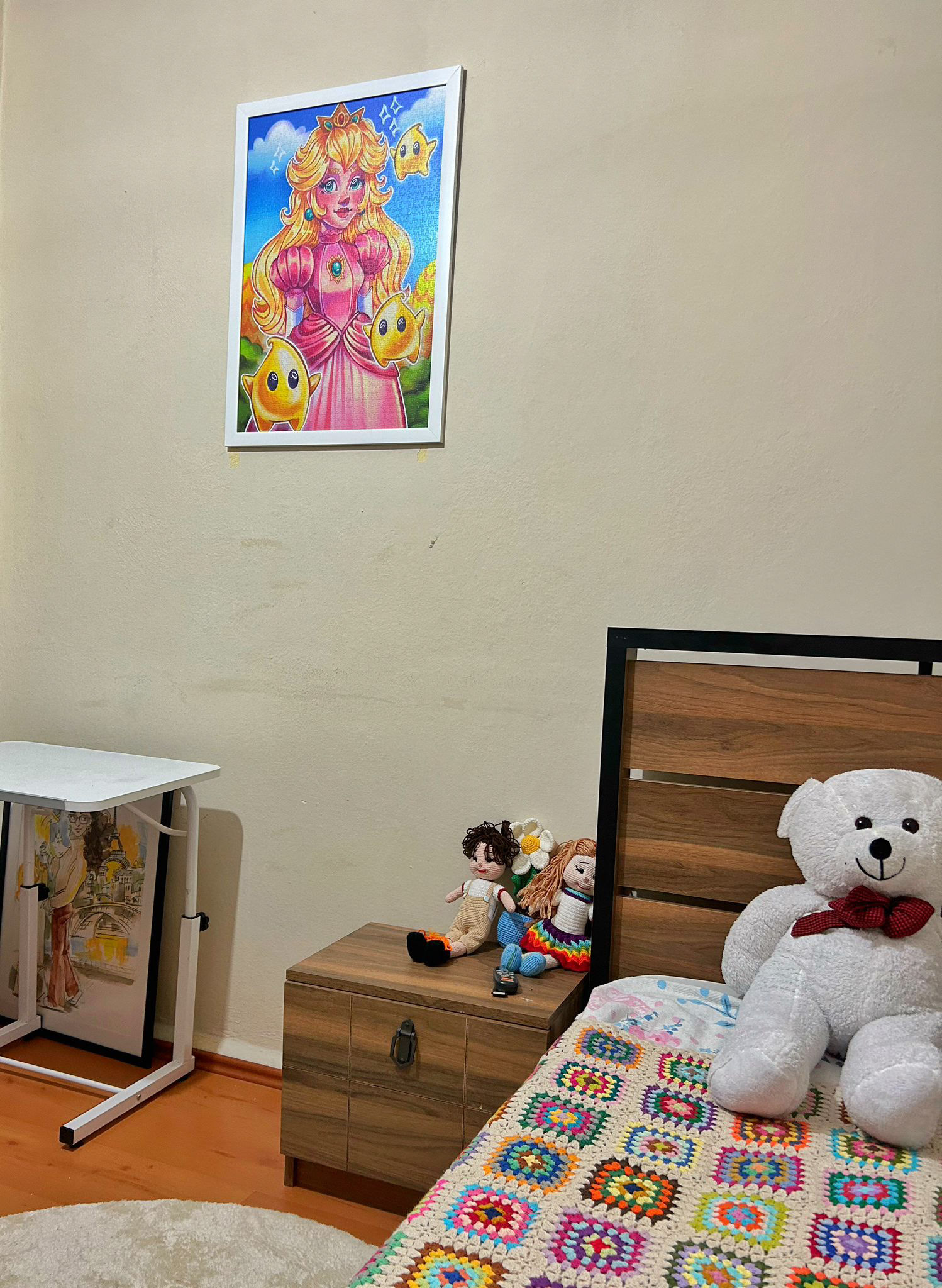 2. KOI FISHES 🧩
1500 pieces 🧩 and measures
▒ 
85x60 cm.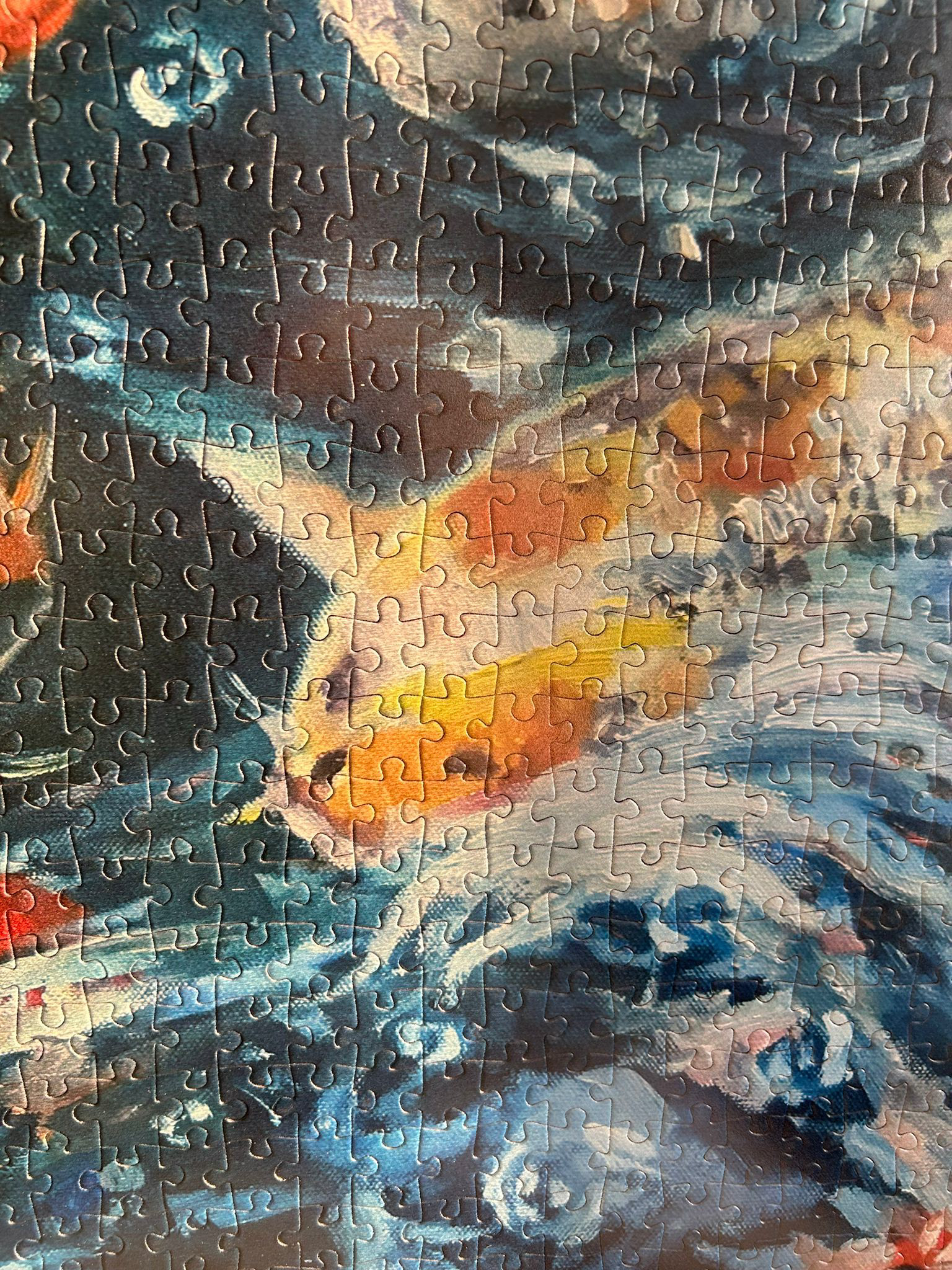 Puzzling Beauty in Frames: Preserving the Artistry of Oil-Painted Koi Fishes

3. CORALINE 🧩
1000 pieces 🧩 and measures
▒ 
48x68 cm.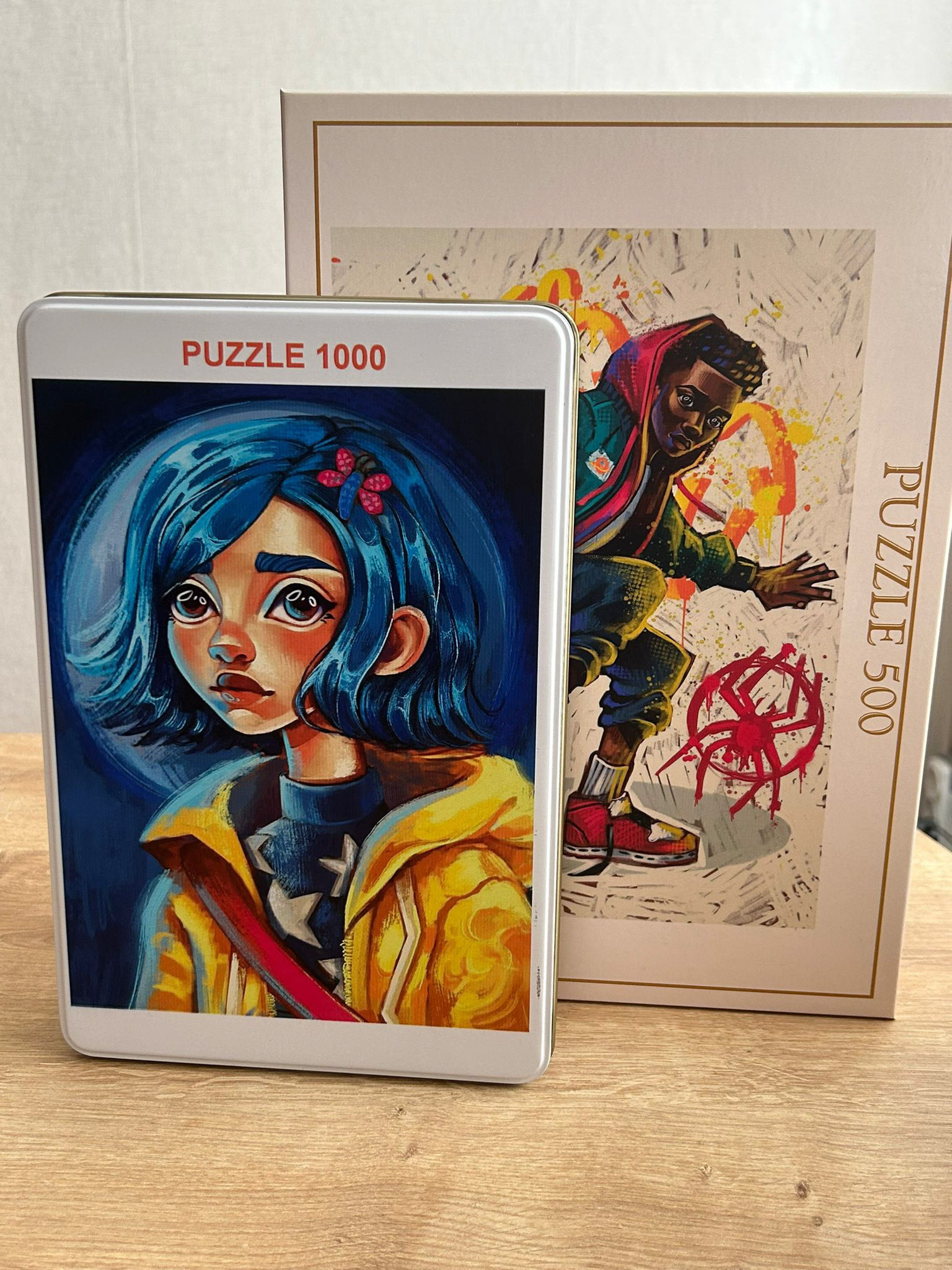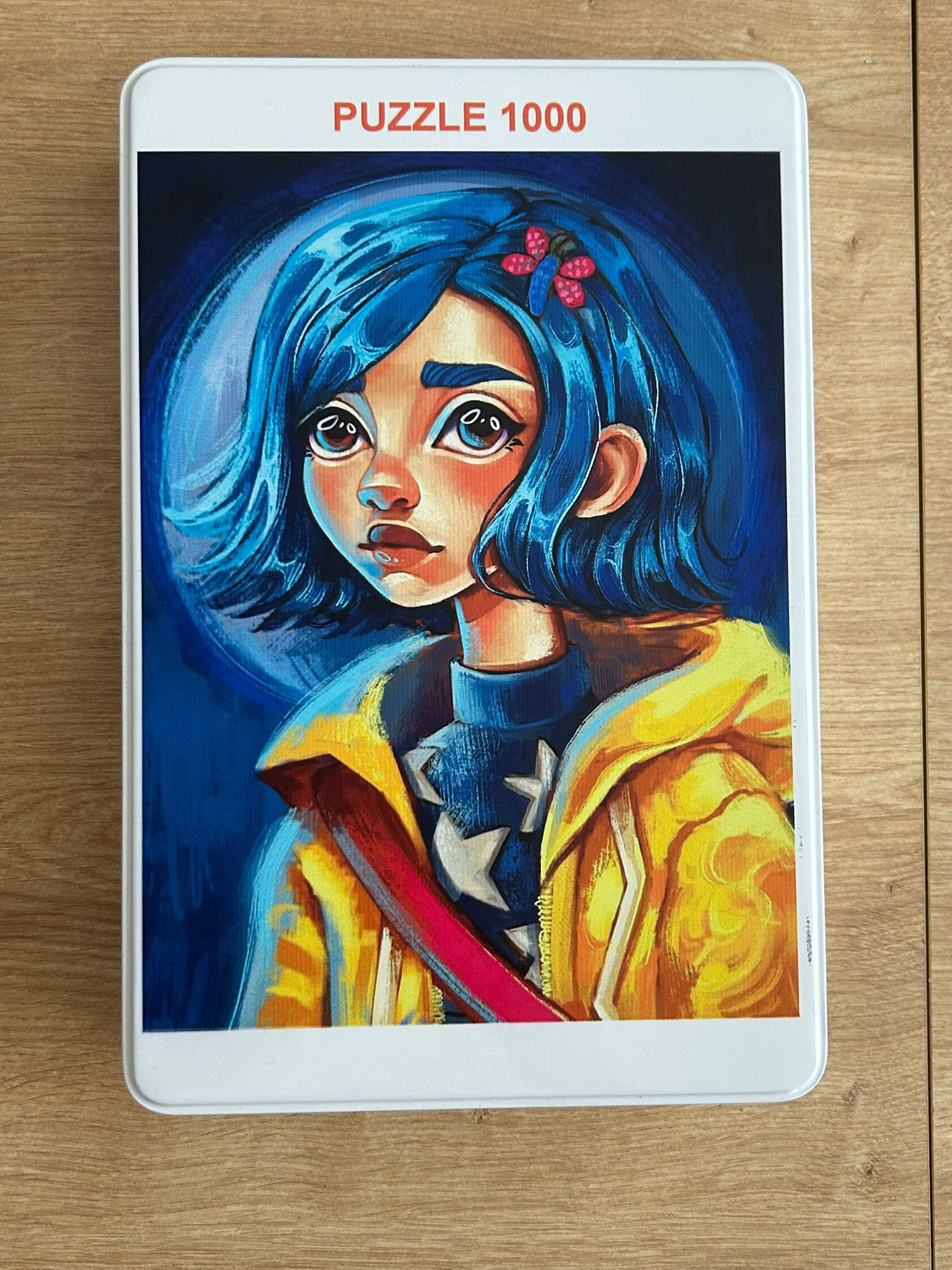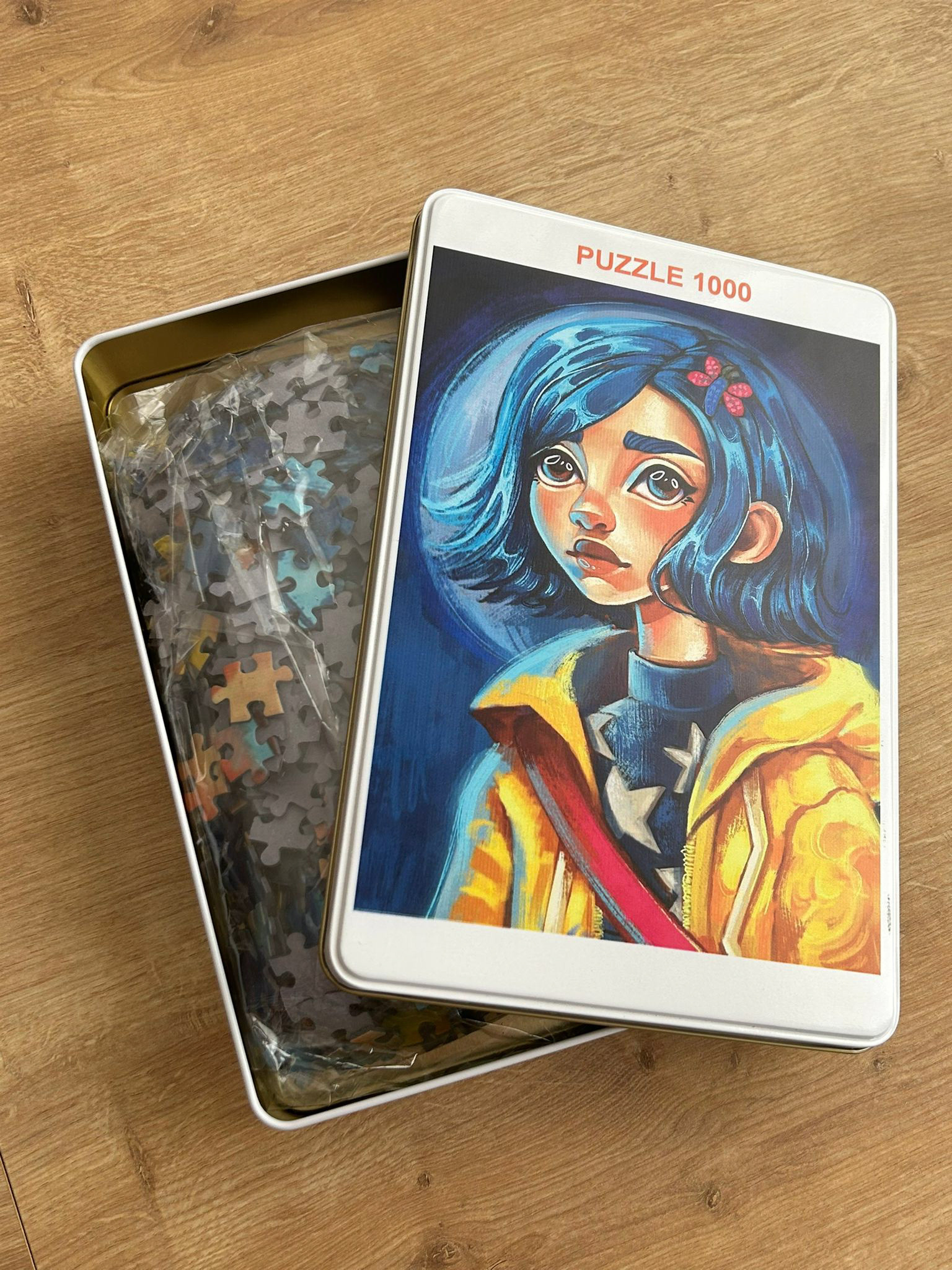 4. MILES MORALES 🧩
500 pieces 🧩 and measures
▒ 
34x48 cm.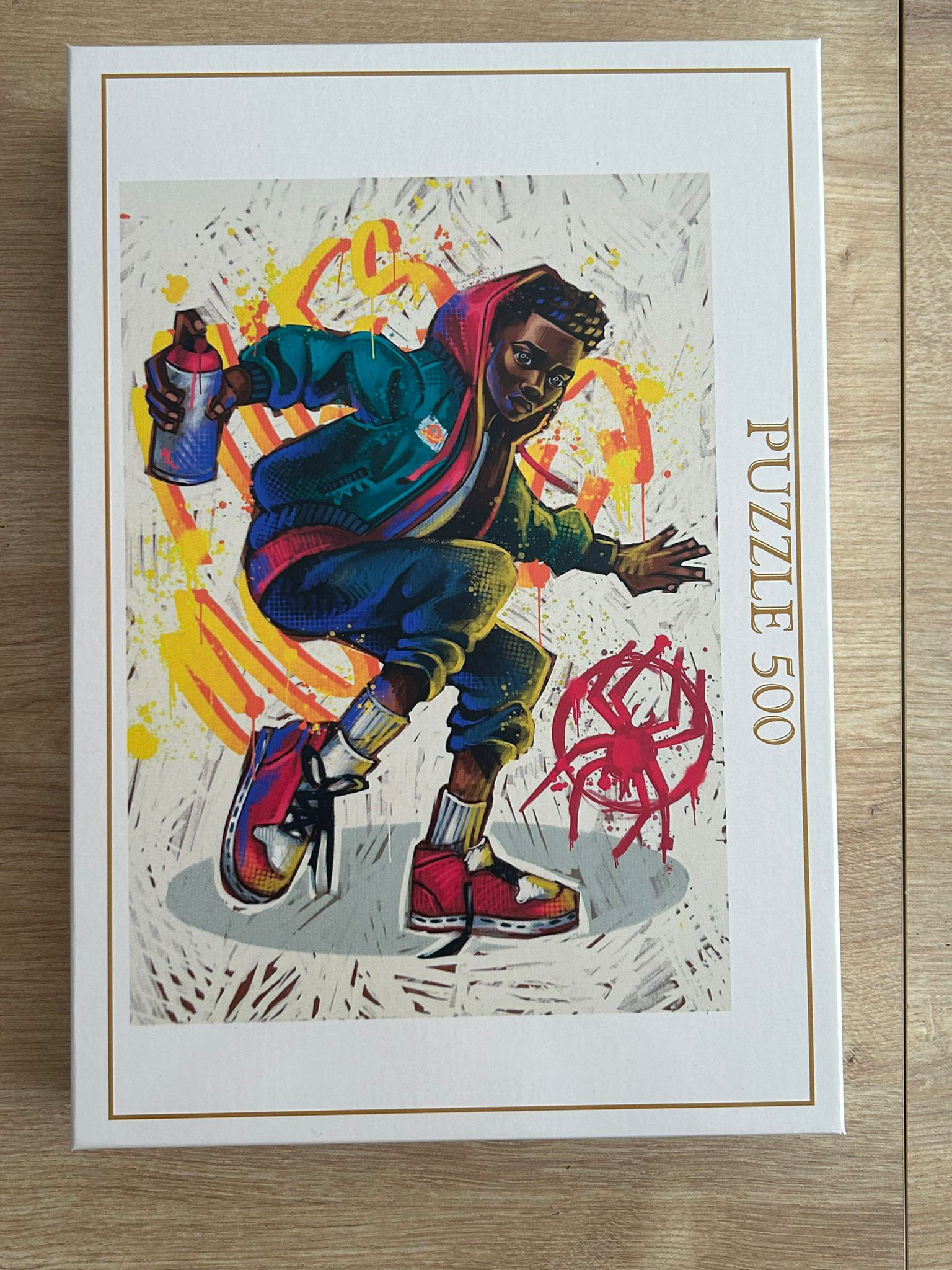 Anisa consistently updates her
puzzle art website
with various art-related topics and the latest puzzle designs she creates. She aspires for her site to become one of the world's most unique online art puzzle destinations. If you're intrigued by the concept of art puzzles and wish to have one custom-made according to your specific needs, feel free to
contact Anisa
. Additionally, you can watch and learn about her puzzle design process through the Speedpaint videos and more, available on
her YouTube channel.