I have trained in oil painting, Chinese watercolor, calligraphy, and still life drawing from 
宋炳慧 Song Binghui
. He uses diverse painting techniques to interpret the continuity of landscape and nature. His art reveals and combines tradition and contemporary with an entirely different style. You can follow him on 
Instagram
 and 
Facebook
.
Song Binghui is originally from Chiayi and currently lives in Taipei. Master studied
Fine Arts
at the National Taiwan University of Arts. He performed at dozens of joint exhibitions globally including in the United States, China, Japan, Korea, and Canada. In 2017, 
Dianhua Art Center
 held its first solo exhibition. He is also the owner and an Art instructor at Le Rong Studio
大直樂融畫室
, where I took some of my art classes. 
Thank you for his Social Media posts and wonderful comments addressing my work.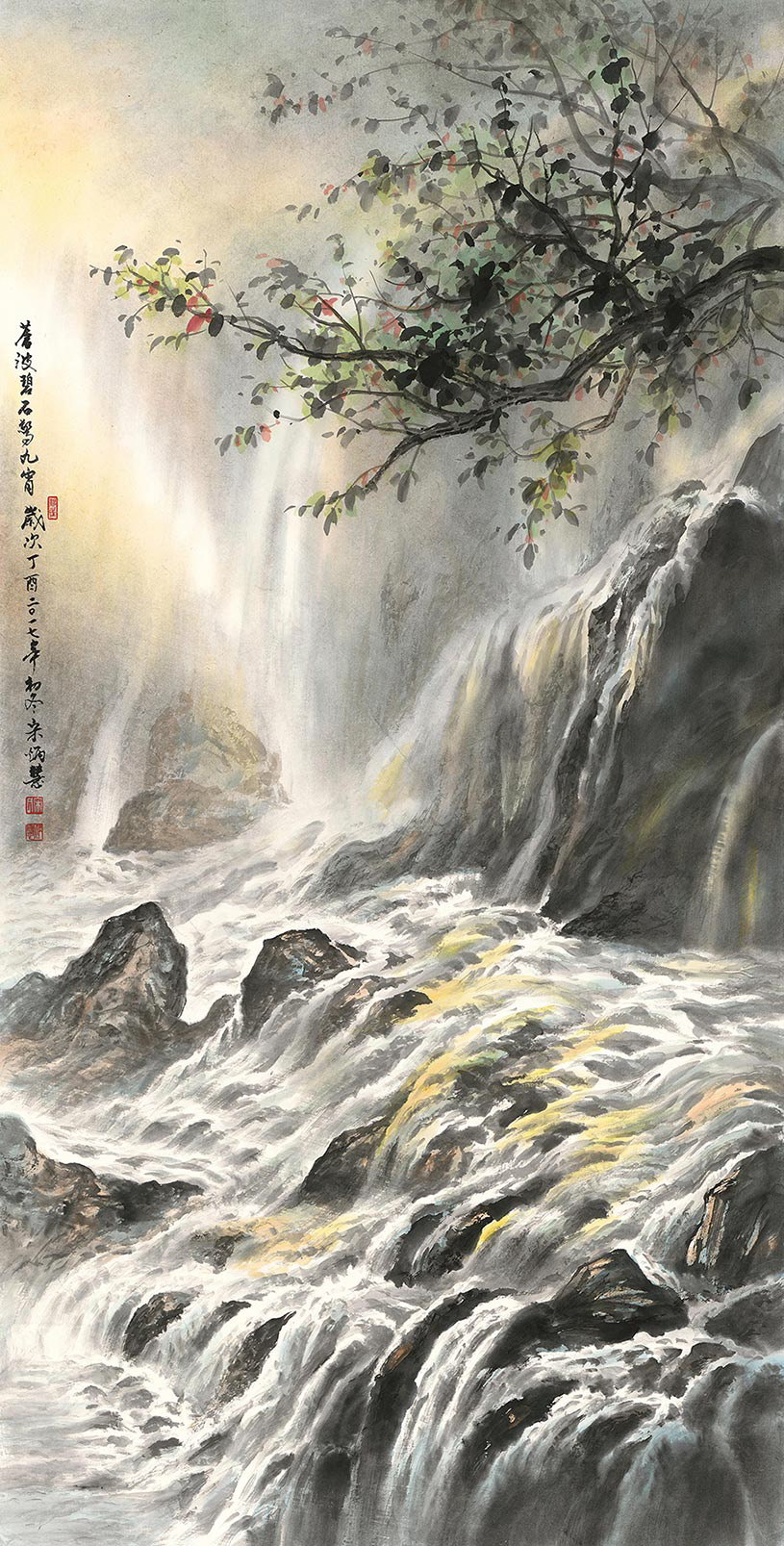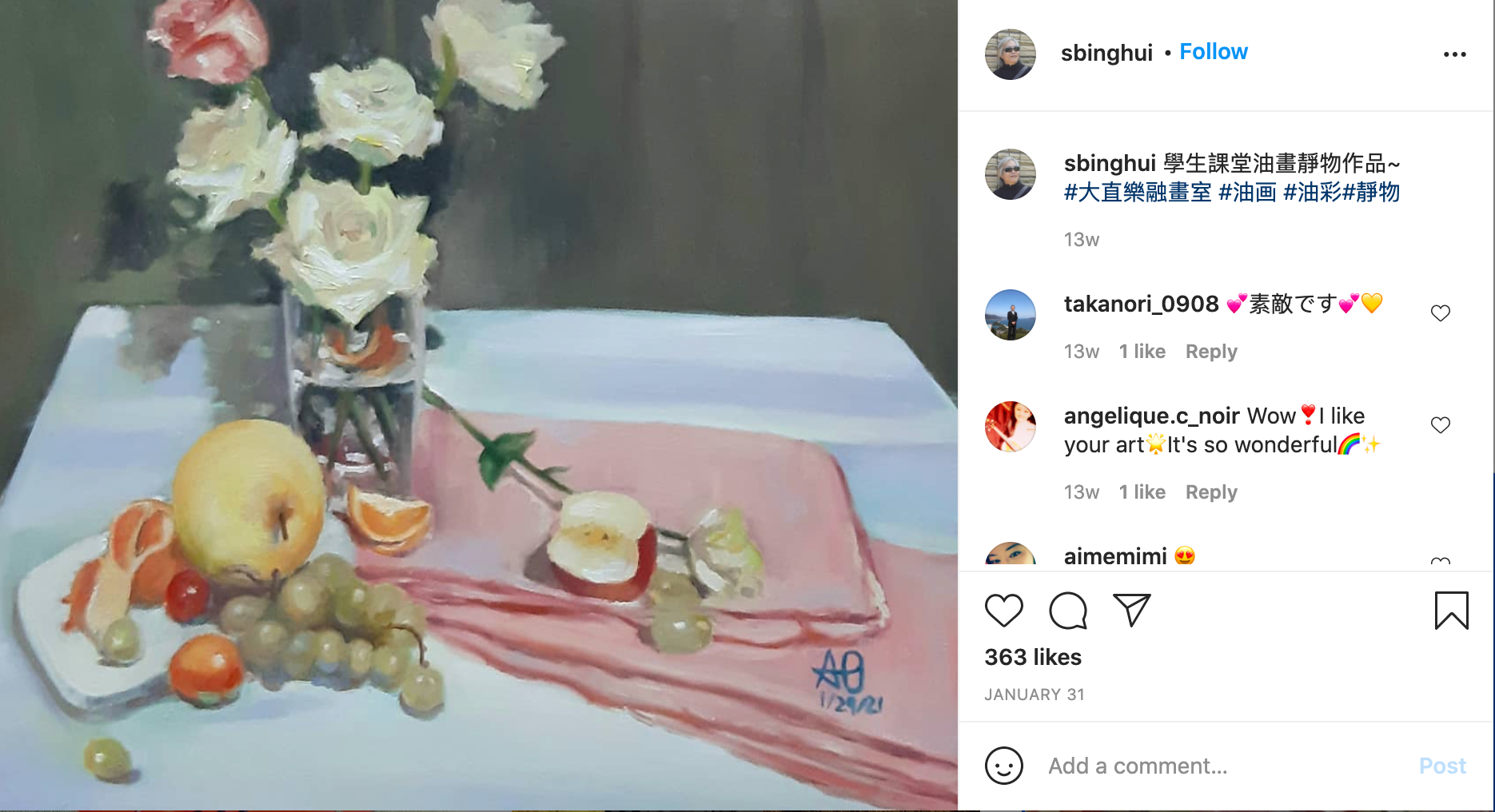 SONG BINGHUI RECOMMENDATION / REFERENCE LETTER
Anisa is a young and talented student from the United States. She spends an average of three days a week studying sketching, oil painting, watercolor ink painting, and calligraphy in my studio. Her art's mastery of color and outline shows her talent; very excellent and worth recommending.
Recommender - Teacher Song Binghui of Lerong Studio
宋炳慧(Song Binghui)是一位畫家和藝術教師,在樂融畫室(Le Rong Studio)擔任講師。安尼薩·奧薩爾普(Anisa Ozalp)曾是他的學生。他在我的工作室中指導了我油畫、中國水彩畫、書法和靜物畫等方面的訓練。他以多樣的繪畫技法詮釋了風景和大自然的連續性,將傳統與現代完美結合,呈現出獨特的藝術風格。您可以在Instagram和Facebook上關注他的作品。他的中國水彩畫作品可在這裡查看。此外,他還是樂融畫室的負責人和藝術教師,我在那裡上過一些藝術課程。感謝他在社交媒體上對我的作品的讚賞和精彩評論。
此外,您還可以通過觀看我的YouTube頻道上的速寫影片等方式,了解我創作藝術作品的過程。如果您需要委託藝術品,請隨時與我聯繫。
(宋炳慧,畫家,藝術教師,樂融畫室,安尼薩·奧薩爾普,師父的學生,油畫,中國水彩畫,書法,靜物畫,風景,大自然,傳統,現代風格,Instagram,Facebook,嘉義,台北,國立台灣藝術大學,展覽,電話藝術中心,樂融畫室,師生聯展,內湖市民會館,凱斌大學台北數位新聞,旅行台北新聞,鳥類油畫,中國水彩畫,水果油畫,錦鯉油畫,花卉油畫,狐狸油畫,阿爾巴尼亞女孩,水彩畫,愛情鳥油畫,魚油畫,花卉油畫,狐狸油畫,阿爾巴尼亞女孩,推薦,推薦信,速寫影片,YouTube頻道,委託藝術
You can also watch and learn how I made some of my art by watching the Speedpaint videos and more on my
Youtube channel
. You can also
let me know
if you need to commission an artwork.
*宋炳慧​​​​​​​