Oil painting is coating pigments with a binder medium as drying oil. The amount of yellowing and drying time is critical. The paints develop a particular consistency depending on the medium. When oil paints are sufficiently diluted, speedy drying times occur for 1–3 days, and with traditional oils, about 1–3 weeks.  This project consists of the oil paints I have created at different times with still imagery.​​​​ You can see a picture of me while doing one of my oil paint, and I also drew myself in my studio. You can
contact
 me if you need to commission an art piece. 
This is the first time I did a still-life oil painting. I will do more in the future. Doing this allowed me to understand how to see and measure proportions. For the background, I wanted to try something different by adding splotches of color.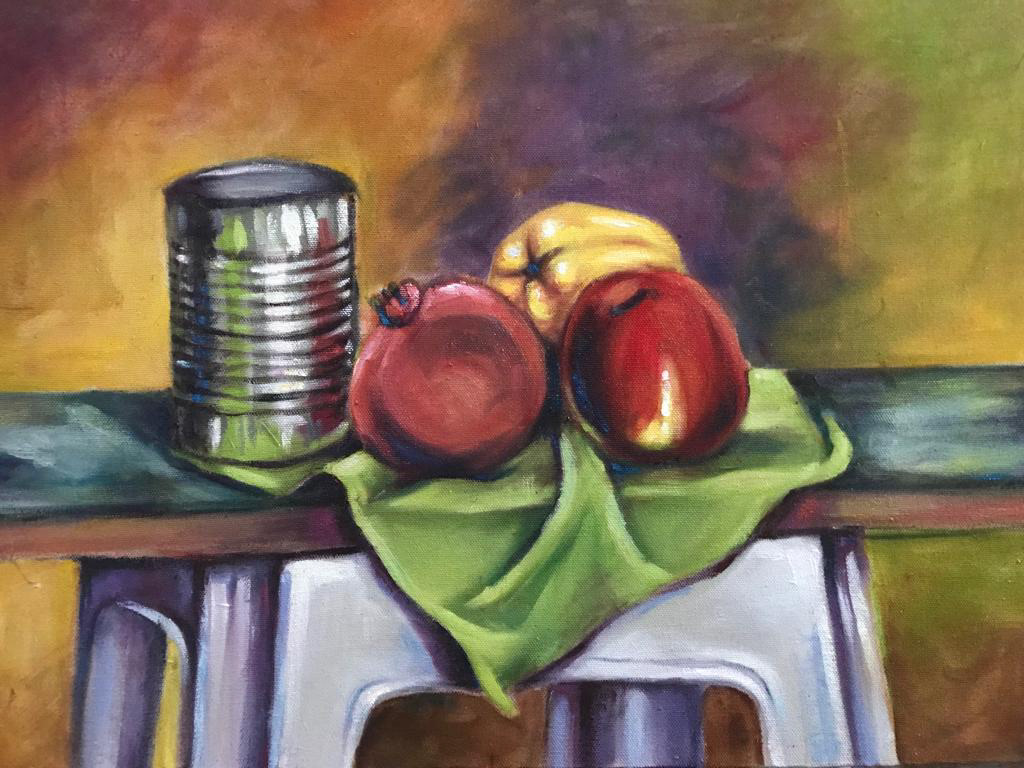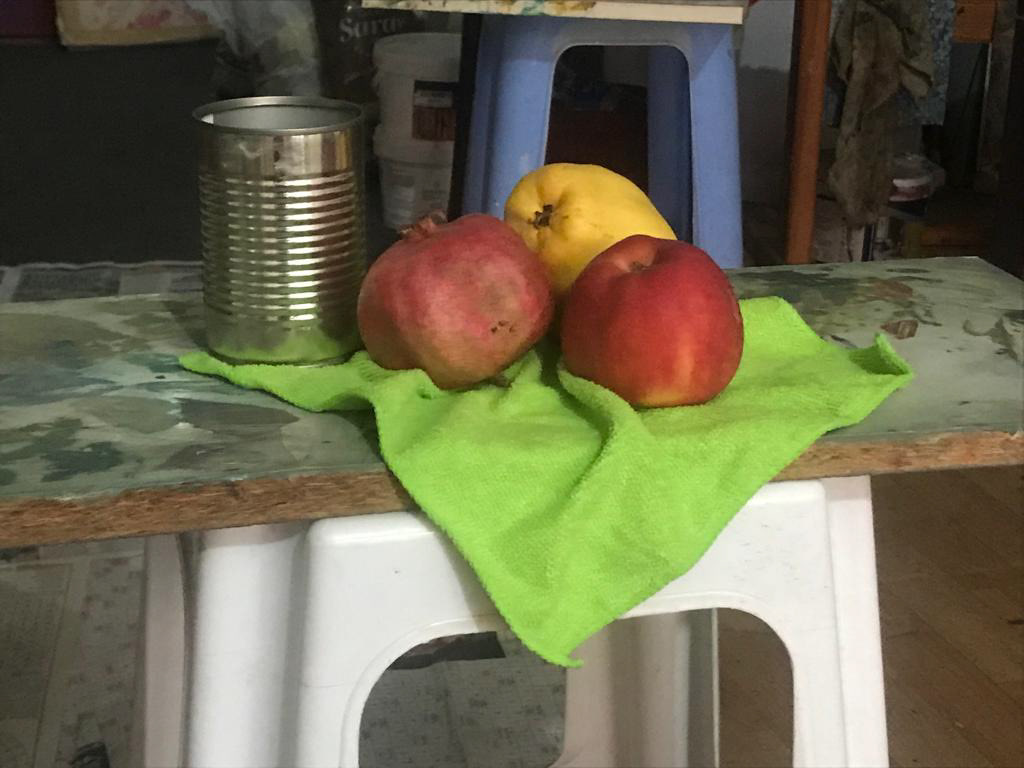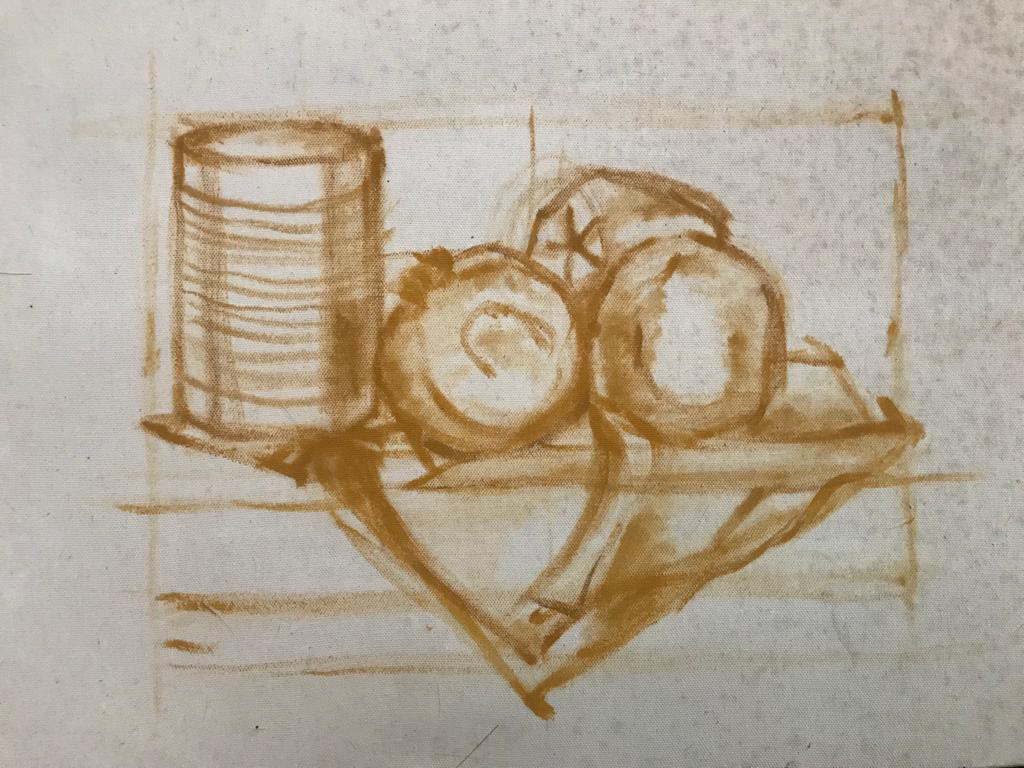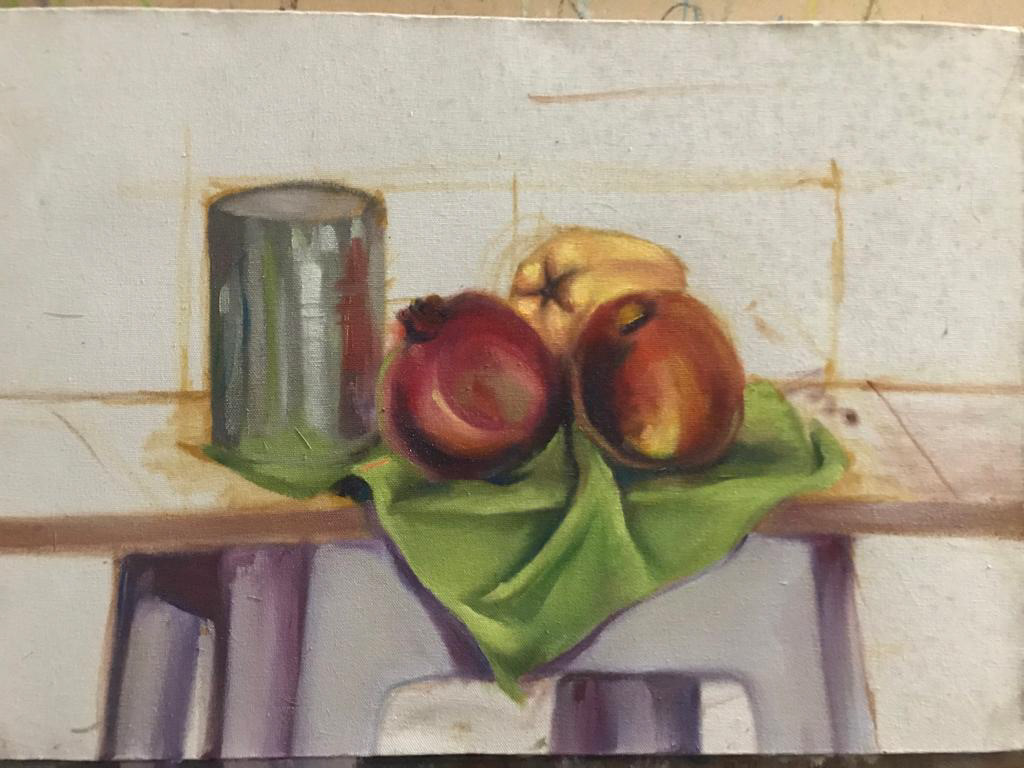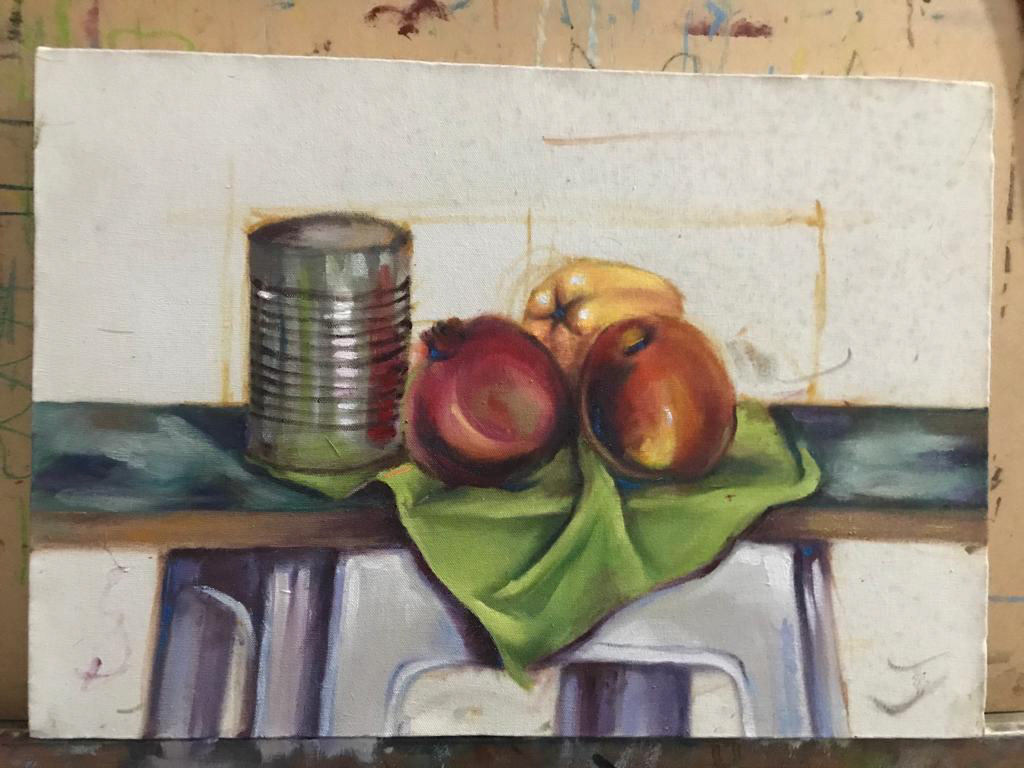 PEANUT BUTTER & JELLY SANDWICH WITH MILK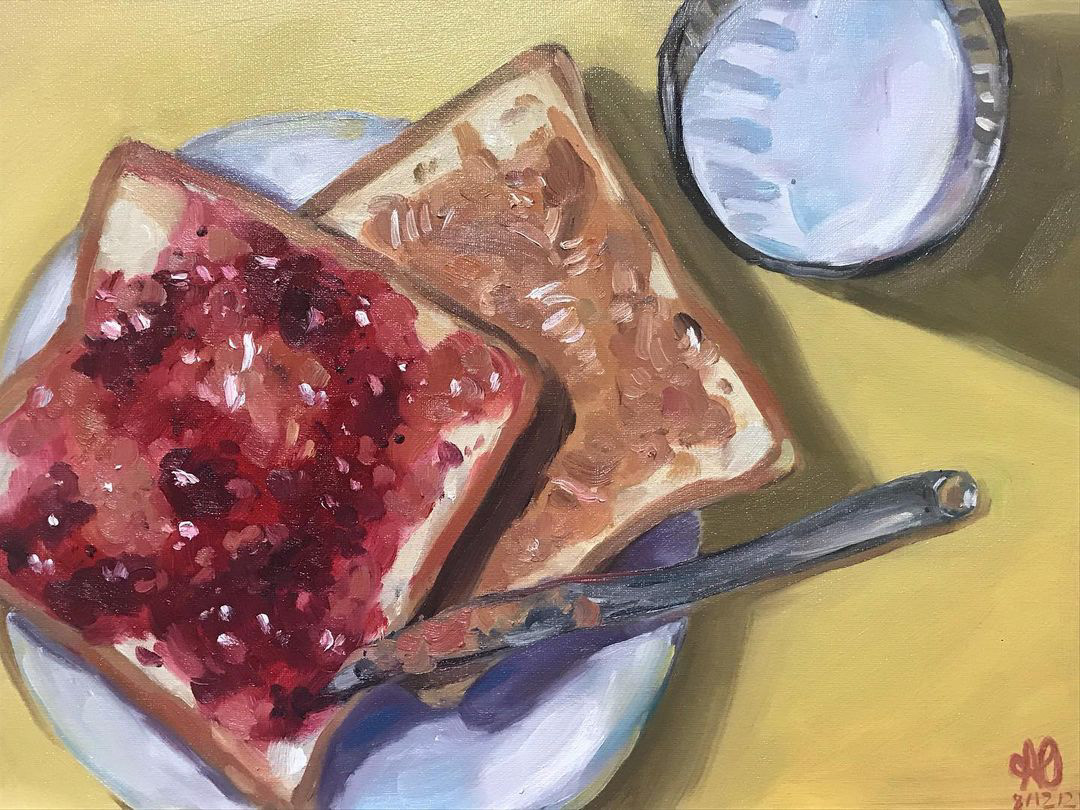 CHERRIES, APPLE & WATER CUP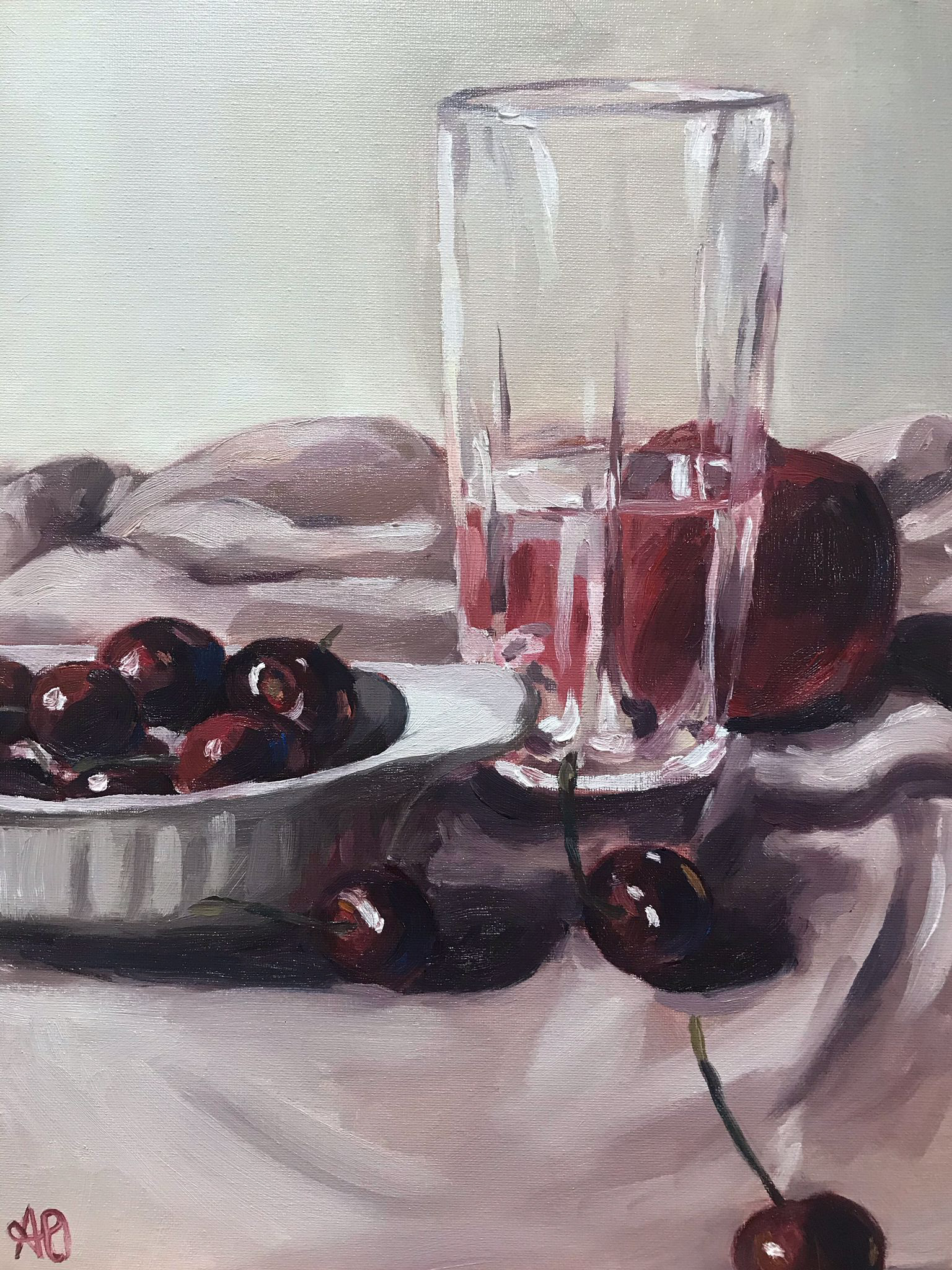 ALBANIAN GIRL WITH TRADITIONAL CLOTHES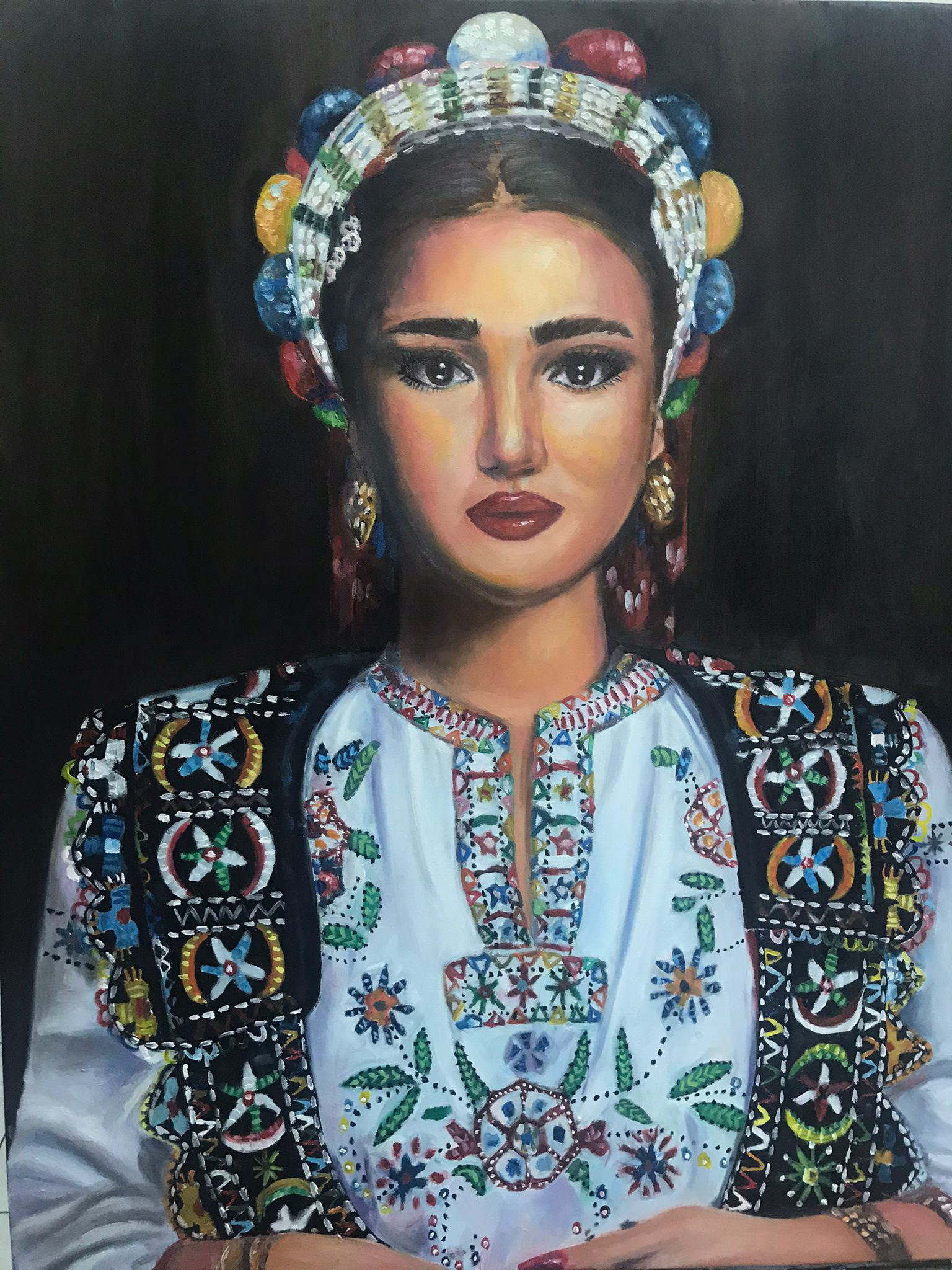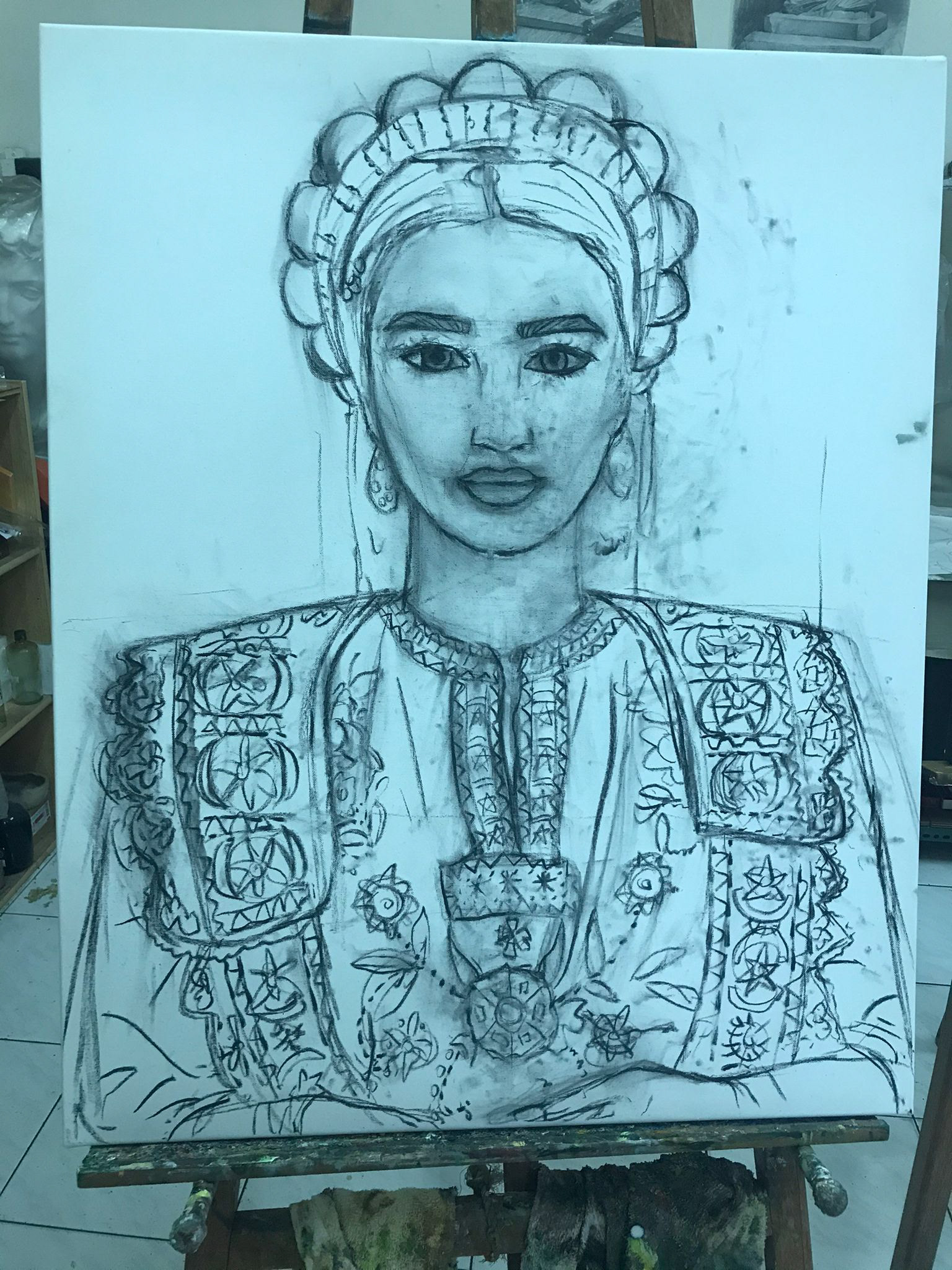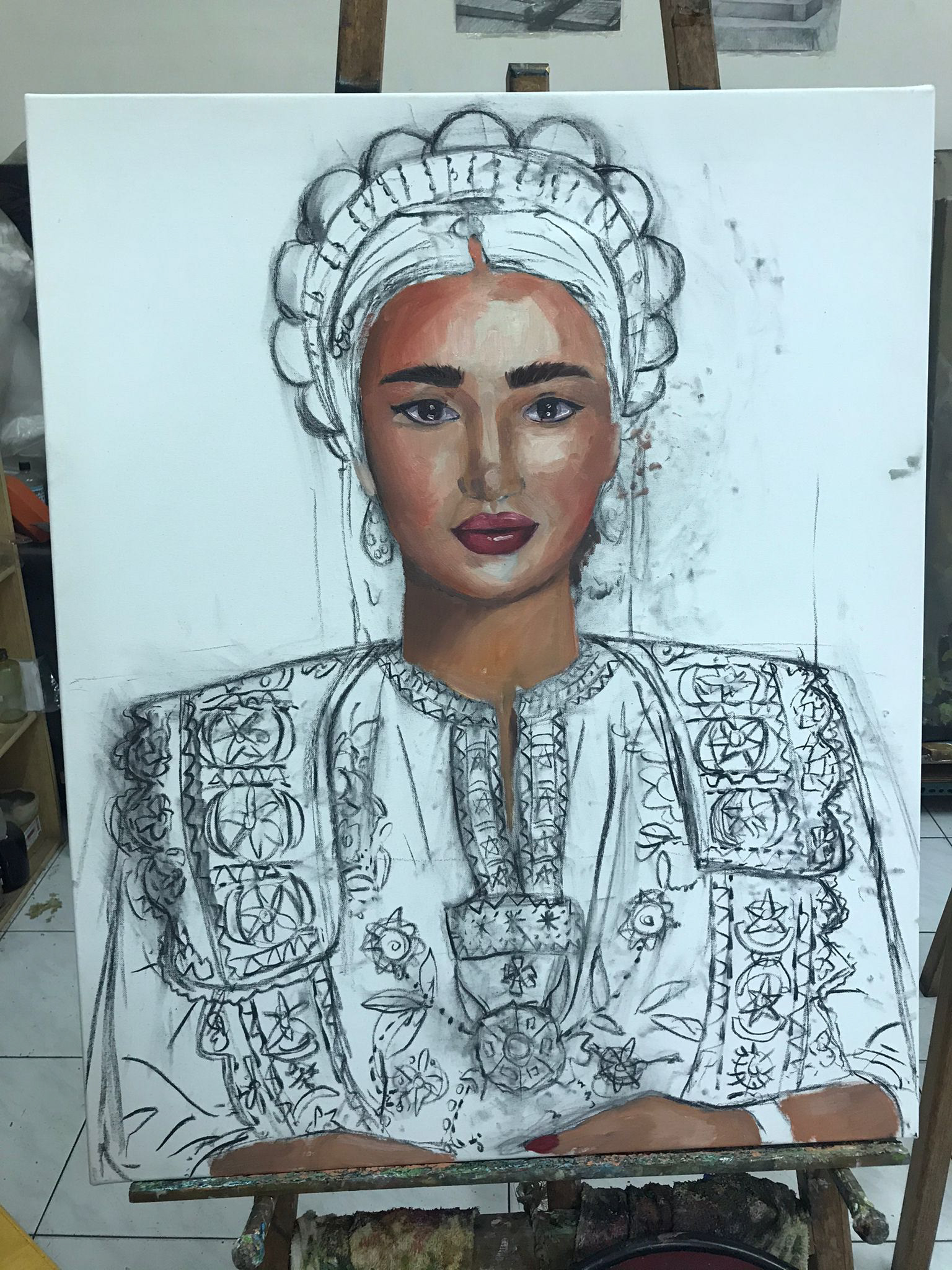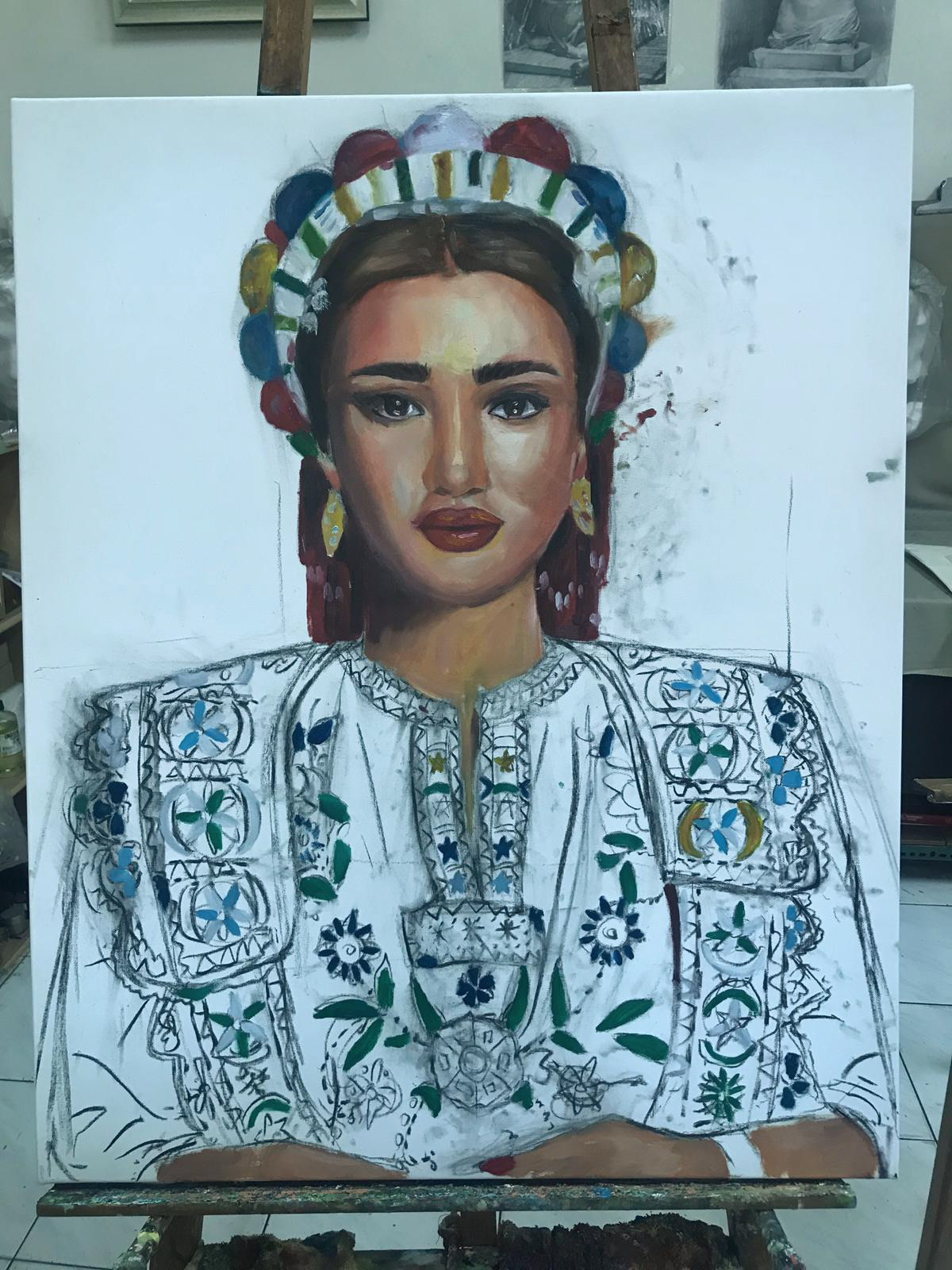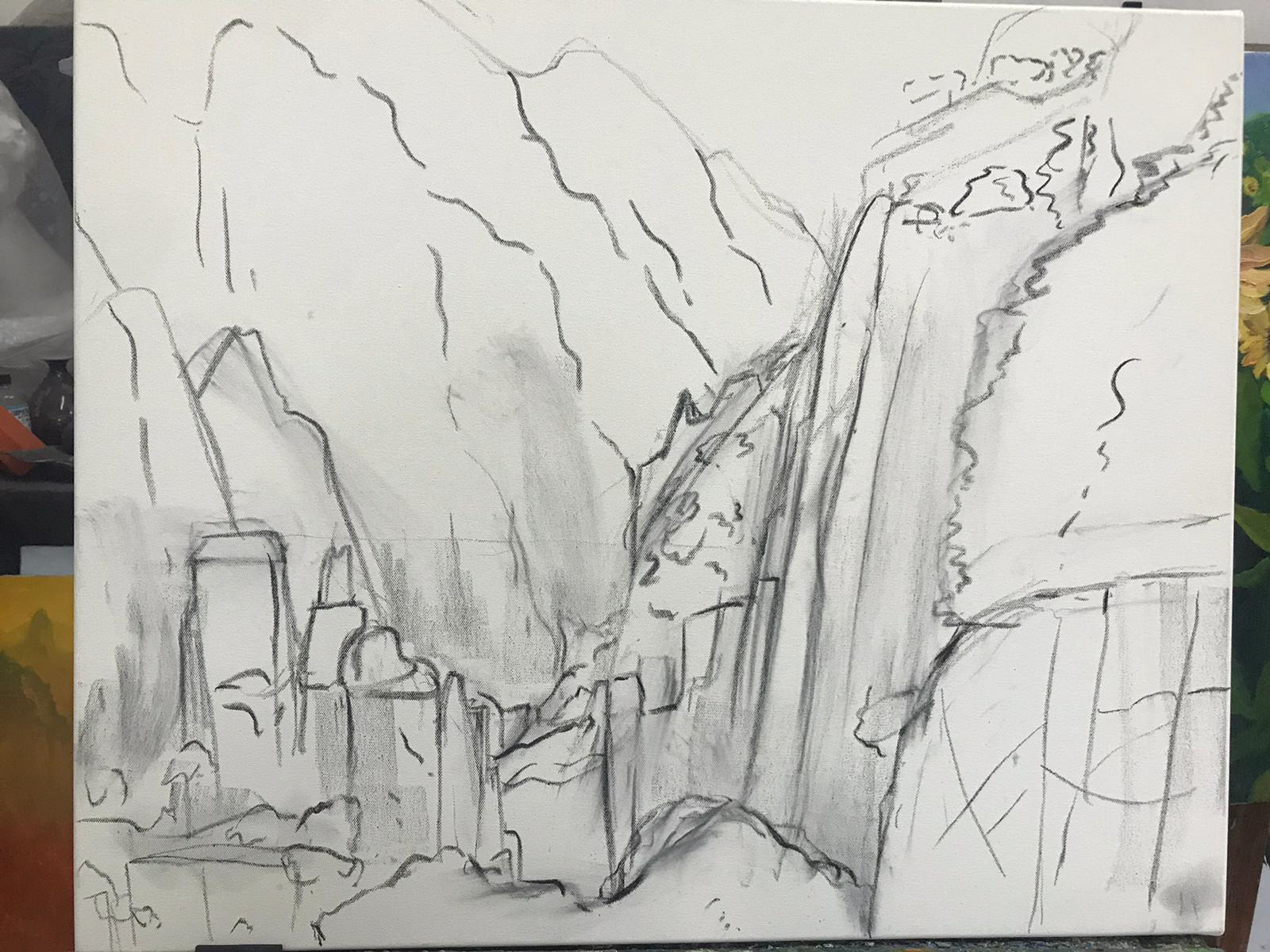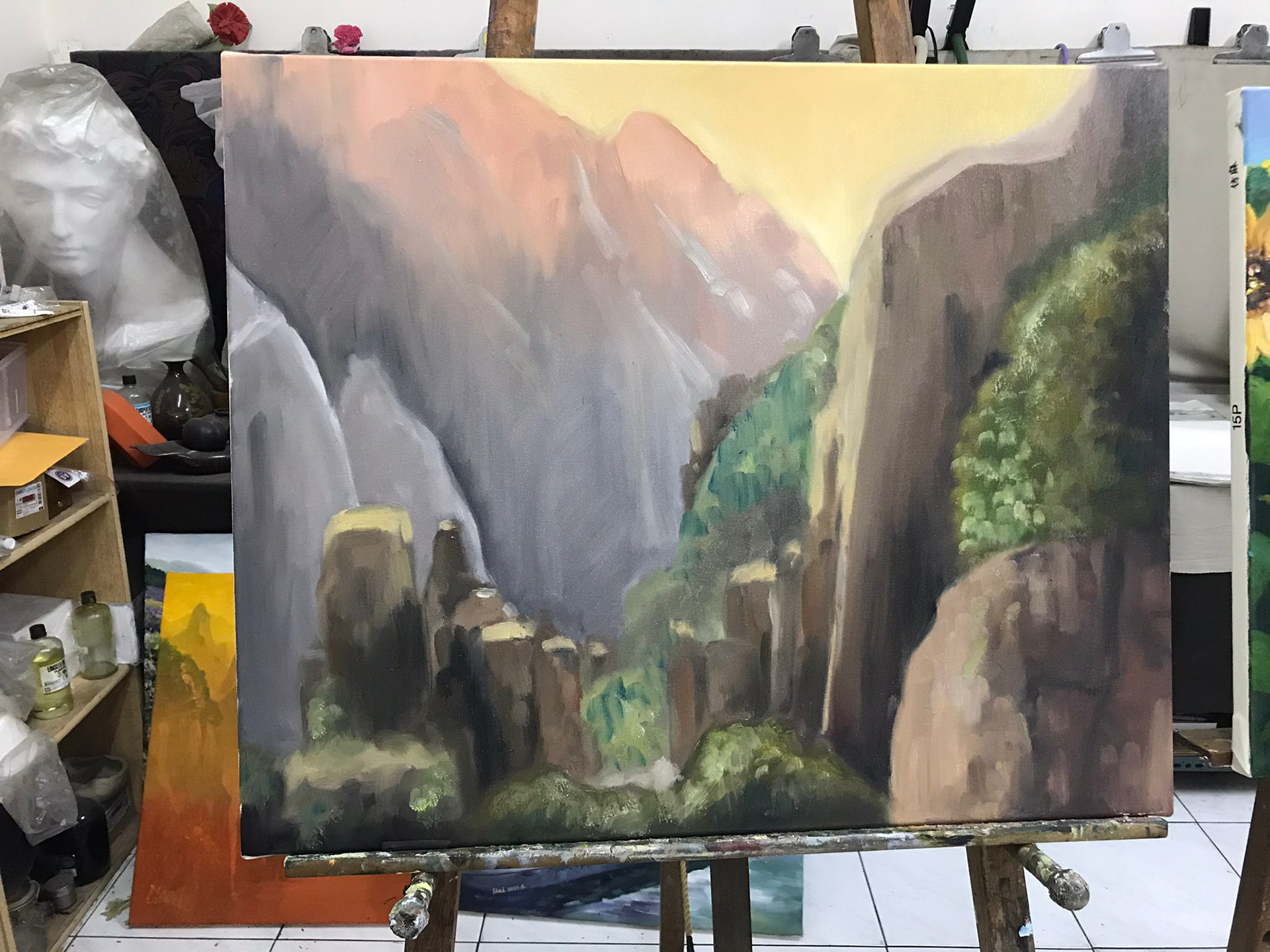 My Lovebirds: Berry & Mango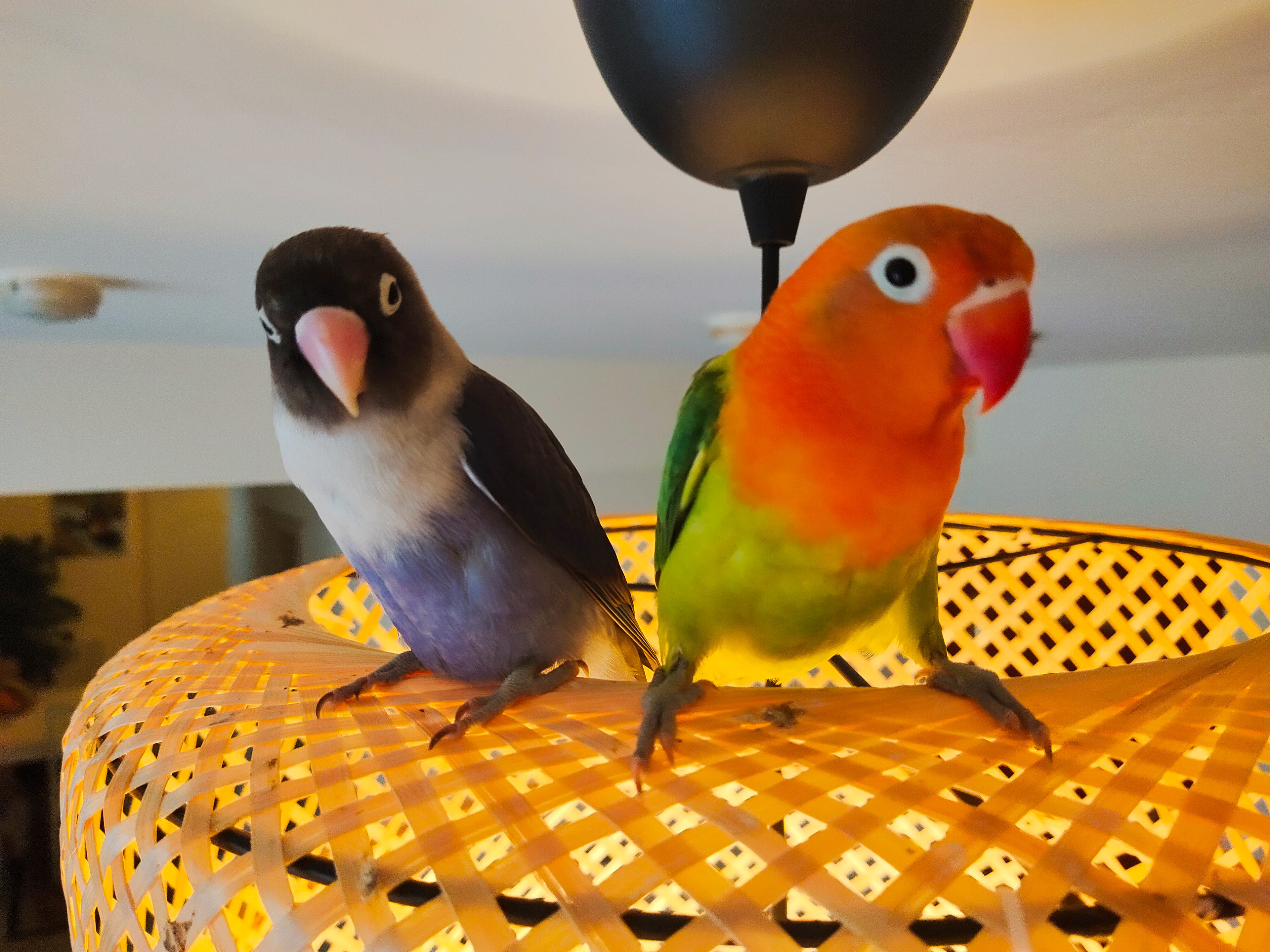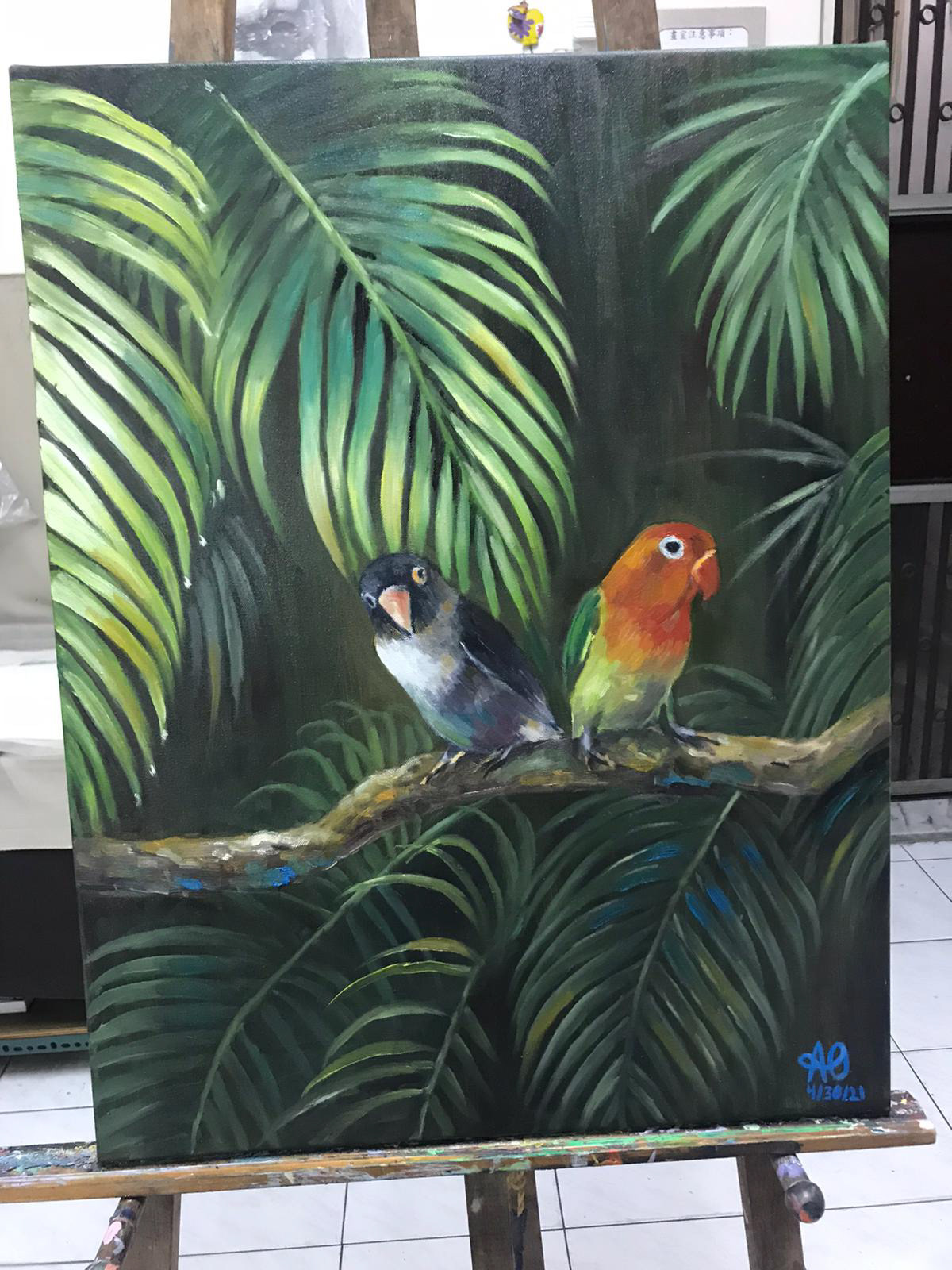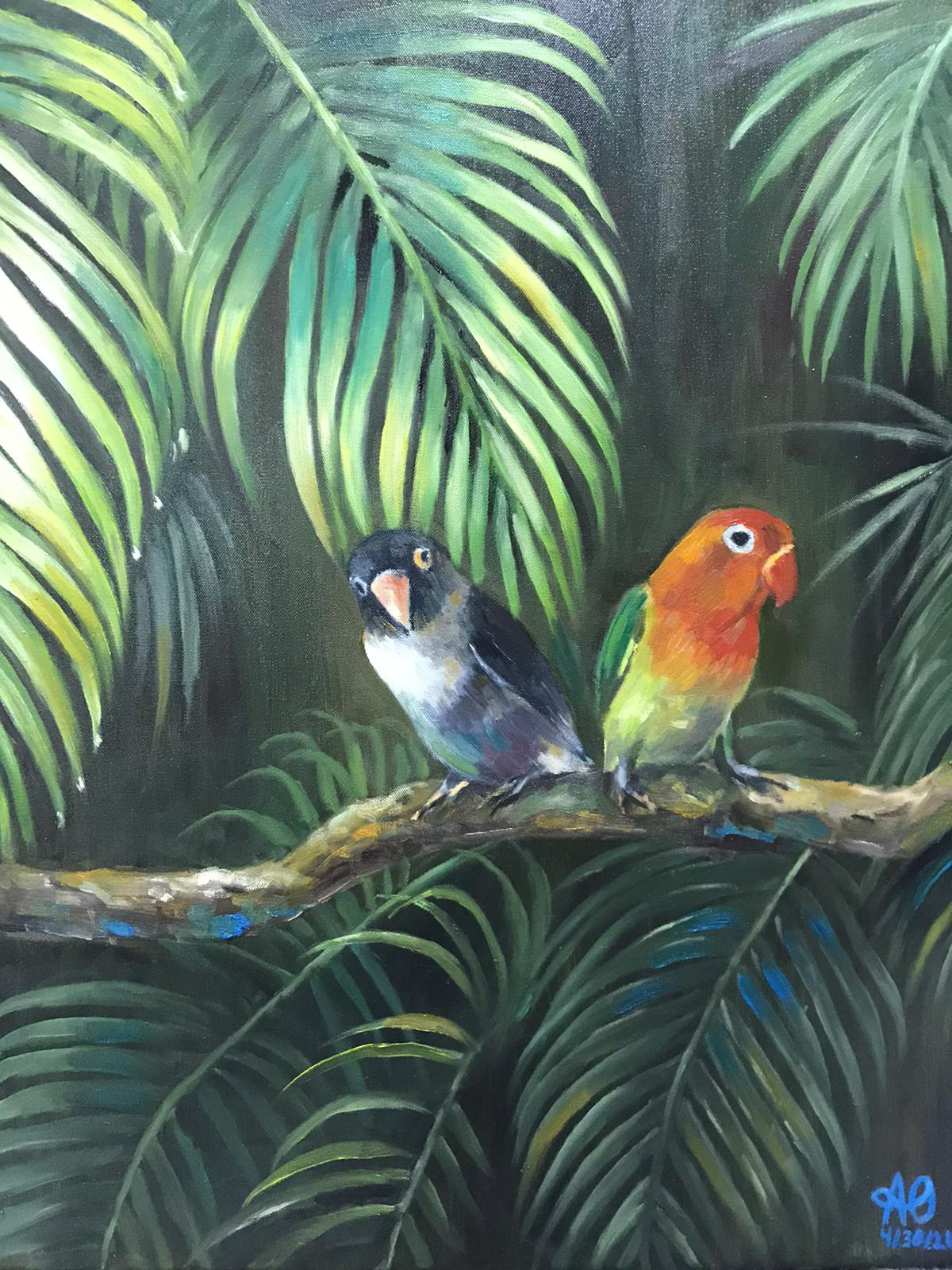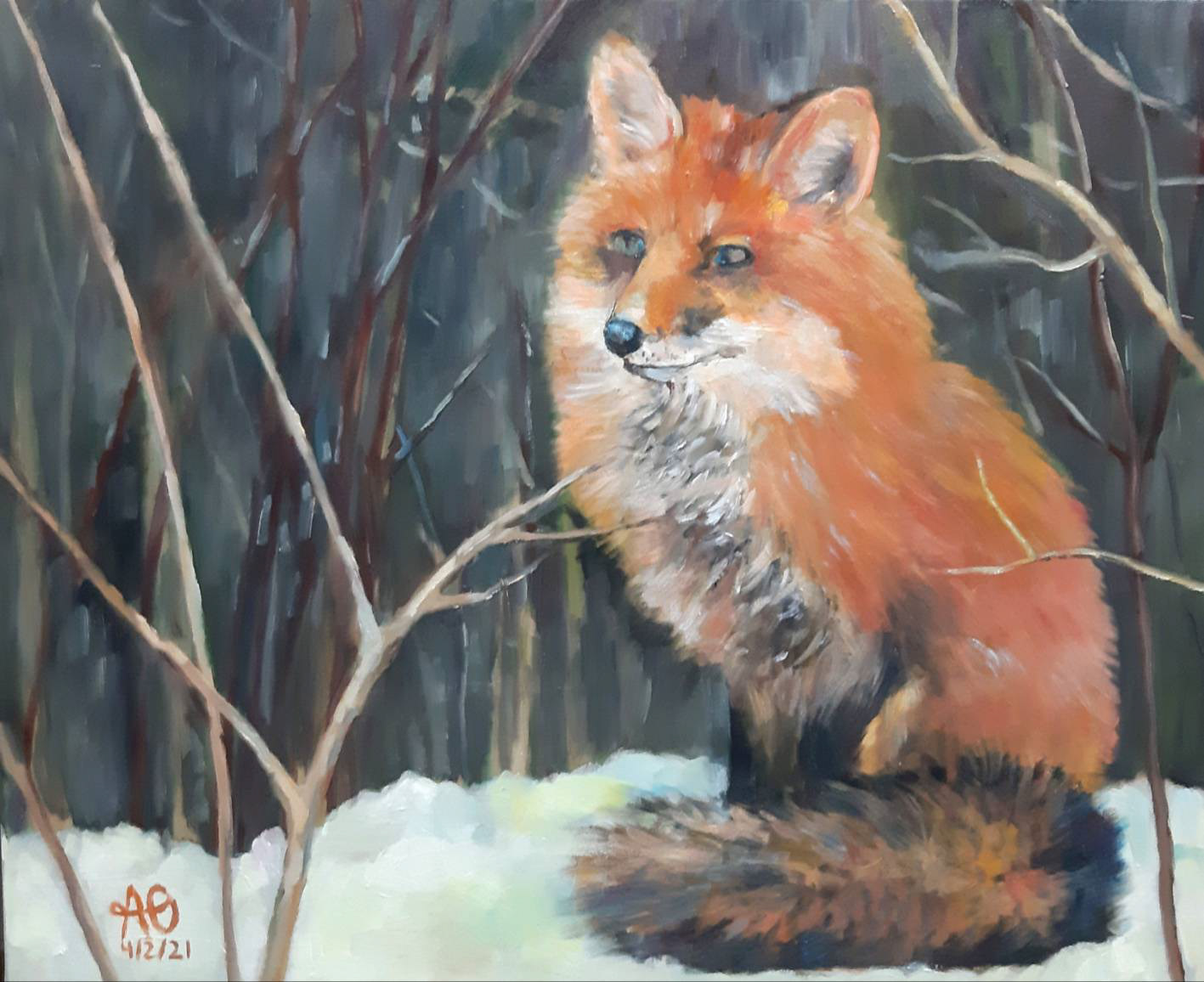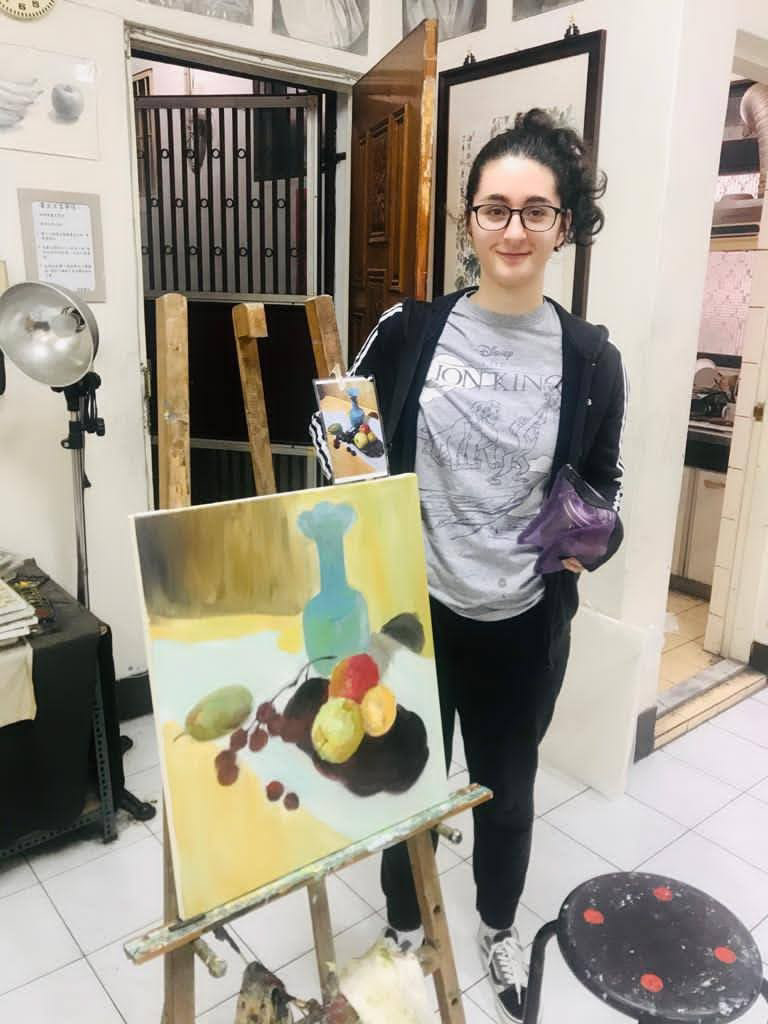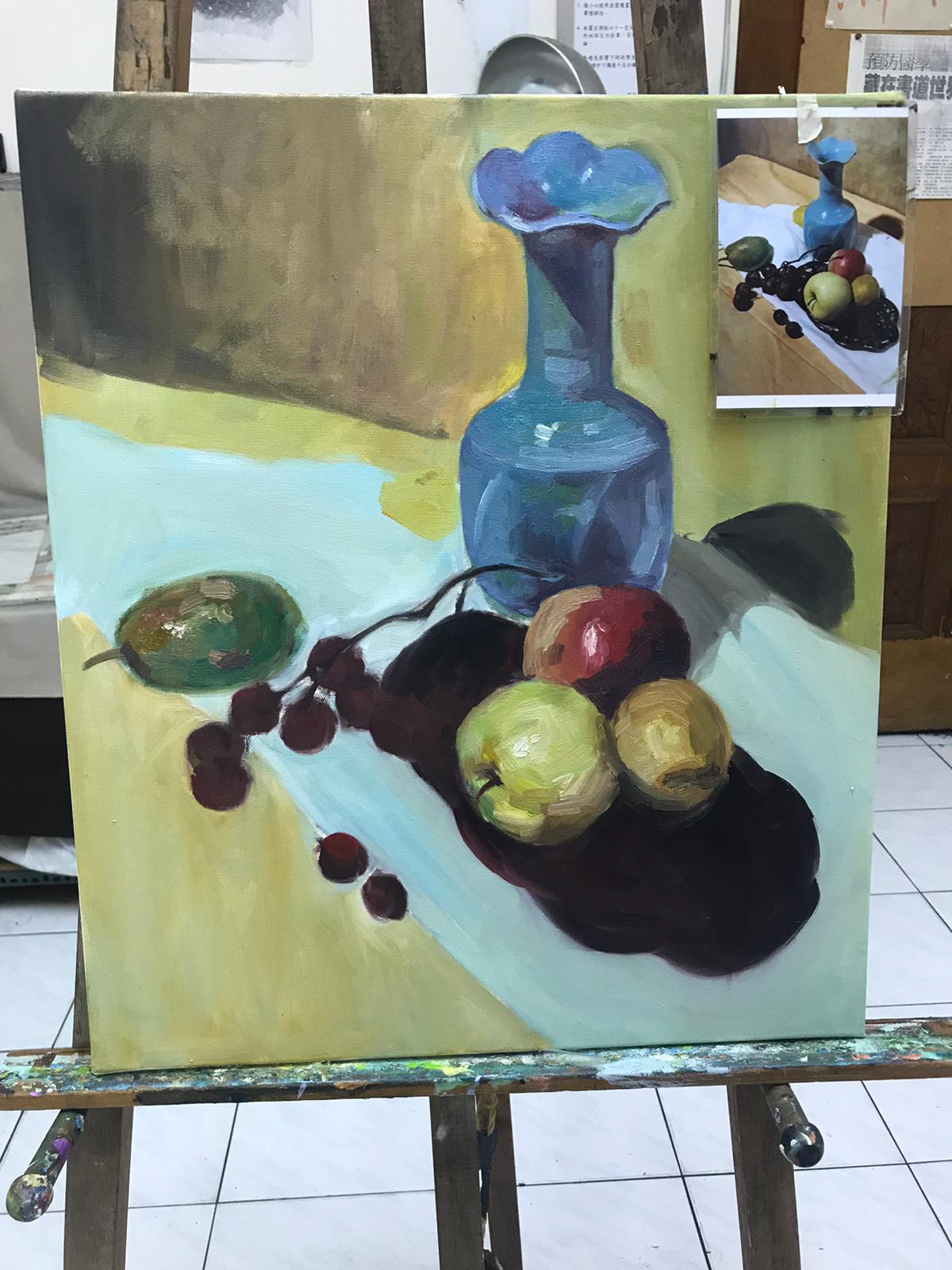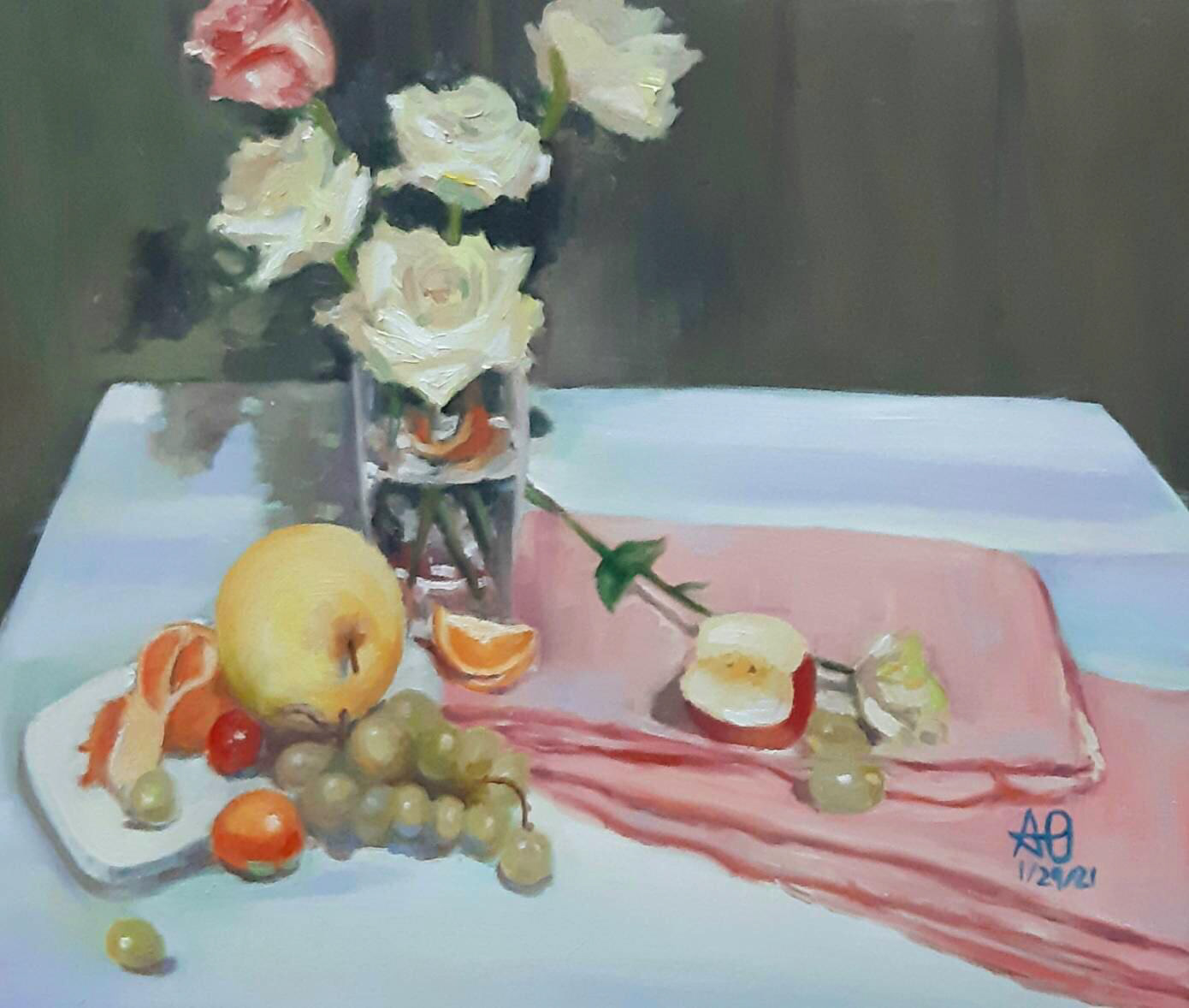 PAINTED myself in my studio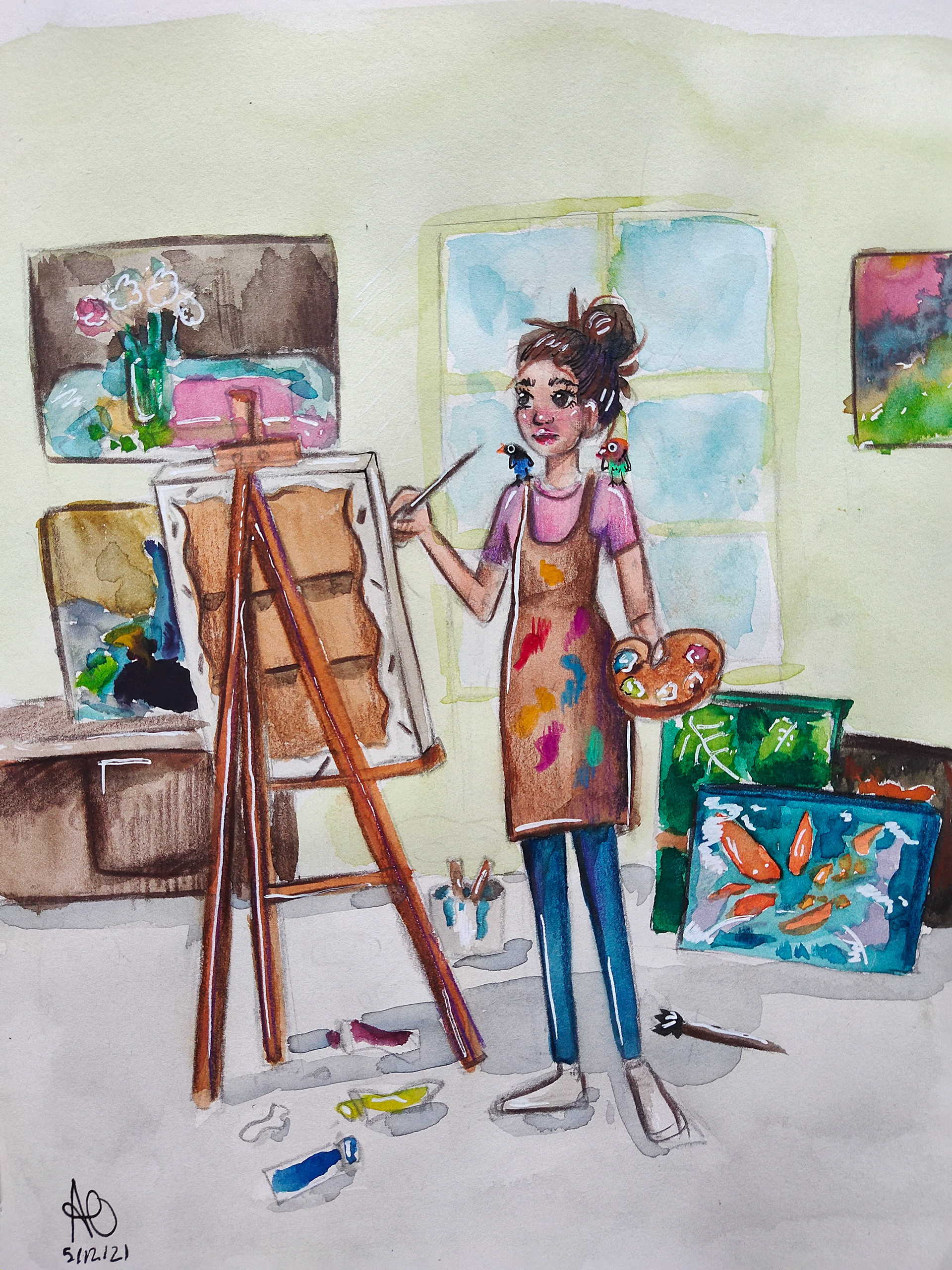 Exploring the Artistry of Oil Painting with Anisa Ozalp

Dive into the dynamic oil painting world with Anisa Ozalp, a fine art connoisseur specializing in creating stunning oil paintings. As a skilled artist, Anisa Ozalp utilizes drying oil as a pigment binder, mastering the balance of yellowing and drying time to achieve her art's distinct consistency. Her work ranges from vibrant still-life oil paintings like her novel depictions of a simple can with fruits and a peanut butter & jelly sandwich with milk to more intricate compositions featuring cherries, apples, and a water cup. With her roots in traditional Albanian clothing and an affinity for painting natural elements such as mountain scenery, lovebirds, koi fishes, and even a sitting fox, Anisa's oil paintings reflect an impressive spectrum of subjects. Her artistic portfolio also includes inviting vase & fruit setups and lush floral compositions, solidifying her status as an oil painting maven. Whether you're looking for canvas painting ideas, portrait painting inspiration, or want to purchase oil paintings, Anisa Ozalp offers a trove of resources. Additionally, Anisa welcomes art commission inquiries, providing an opportunity to add a piece of her unique artistry to your collection. Visit Anisa's studio virtually and learn how to oil paint from one of the finest in the field.
#acrylic paint, #oil painting, #acrylic painting, #canvas painting, #landscape painting, #oil paint #oil paintings #portrait painting #canvas painting ideas, #landscape paintings, #paintings for sale #oil paints, #oil paint set, #oil on canvas, #types of painting, #how to oil paint, #painting art, #oil painting supplies