Inspired by Leonardo da Vinci's Mona Lisa, I created a three-piece installation art piece in 2022, featuring bust sculptures of the Mona Lisa in bronze, silver, and gold. My artwork aims to capture the enigmatic smile and gaze of the original painting, a phenomenon known as the 'Mona Lisa Effect.' These sculptures are my tribute to the masterpiece, where I've tried to combine traditional art forms with modern techniques. The creation process was intensive, involving meticulous sculpture-making, molding, and shading. My visit to the Louvre Museum in 2023 further ignited my inspiration and enriched my work.

In my interpretation of this famous artwork, I crafted the Mona Lisa sculptures as a tribute to the original painting. It is common for artists to draw inspiration from renowned works of art and create their own versions or interpretations, which is precisely what I aimed to do with my sculptures. They represent my artistic interpretation of the Mona Lisa, manifested through my style and creative vision. I completed this project in 2022.
The Story and Facts of the Mona Lisa
The Mona Lisa was created by Italian artist, inventor, and writer Leonardo da Vinci. The artist completed the piece in 1506, worth ~$1 billion today. 
Mona Lisa effect
: Through her enchanting look and smile, her arms folded as she gazes at the viewer and appears to smile, an aesthetic attribute that has proven particularly eye-catching softly. She looks about 15 degrees to your right, more likely at your ear than your eyes. Her eyes follow you, making her an engaged participant when being viewed rather than remaining an object to look upon. 
Title
: Portrait of Lisa Gherardini, wife of Francesco del Giocondo, known as "Monna Lisa, la Gioconda" or "Mona Lisa", 1503-1519
Creator
: Leonardo di ser Piero DA VINCI, dit Léonard de Vinci (1452 - 1519)
Date Created
: 1503/1519
Location Created
: Florence, Italie
Physical Dimensions
: 77 x 53 cm.
Provenance
: France, Paris, musée du Louvre-Acquis par François Ier en 1518.
Publisher
: Rmn-Grand Palais
Original Source
: Paris, Louvre Museum
Rights
: France, Paris, musée du Louvre-Acquis par François Ier en 1518. Photo © RMN-Grand Palais (musée du Louvre) / Michel Urtado
Medium
: Oil on canvas
MONA LISA INSTALLATION ART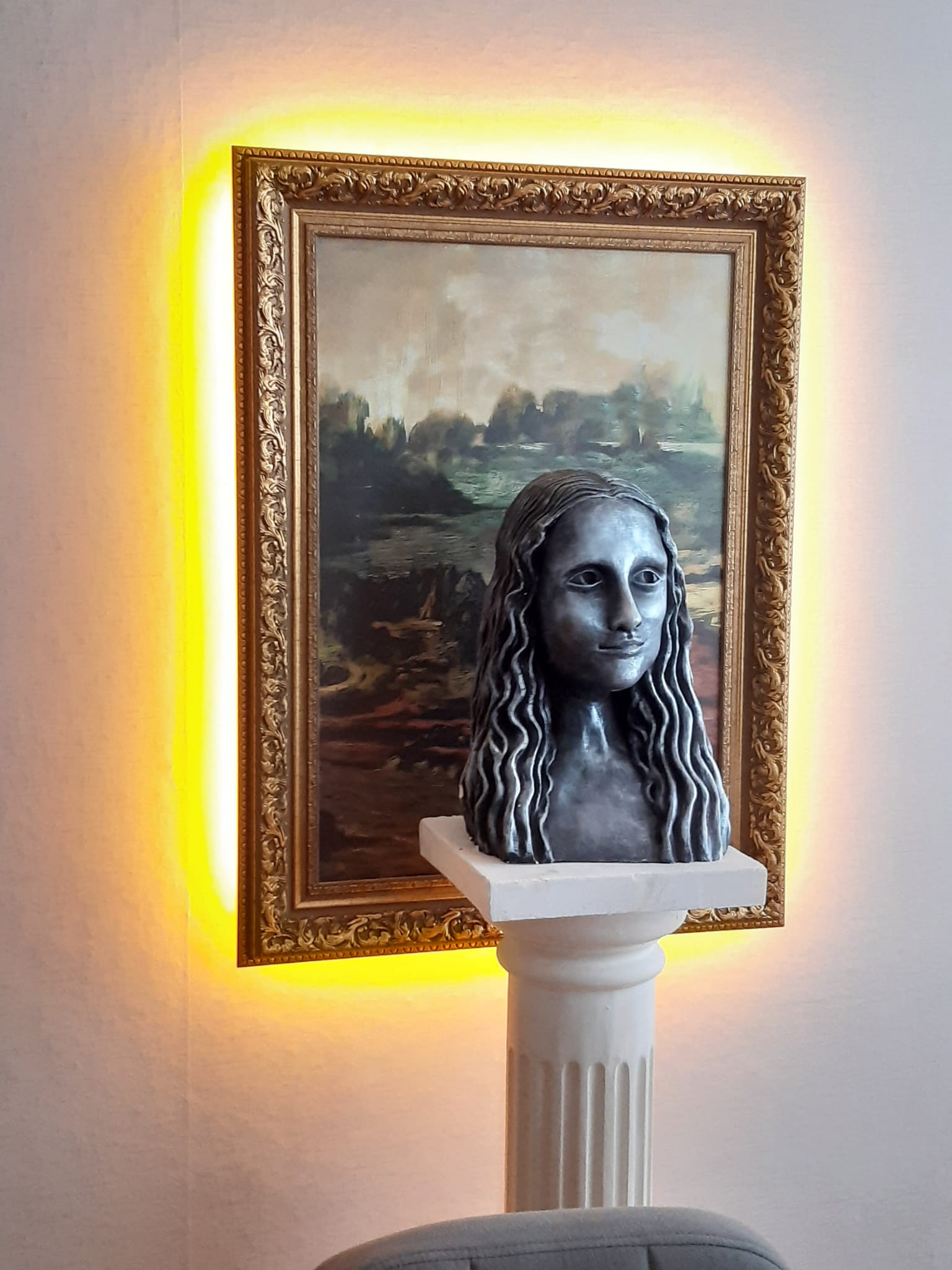 VIRTUAL REALTY ENVIRONMENT
Inspired by the Mona Lisa: Beyond the Glass Project by the Louvre Museum, Emissive Virtual Reality, and HTC Vive, I created an installation art piece featuring sculptures of the Mona Lisa in bronze, silver, and gold tones. My goal was to capture the Mona Lisa effect and engage viewers with my sculptures, paying tribute to the original painting while adding my own artistic interpretation. Completed in 2022, this project combines traditional art with immersive virtual reality experiences.

The project details can also be watched in the below video. Then, I decided to create the colorful busts of the Mona Lisa's famous painting.
PROCESS OF MAKING the SCULPTURE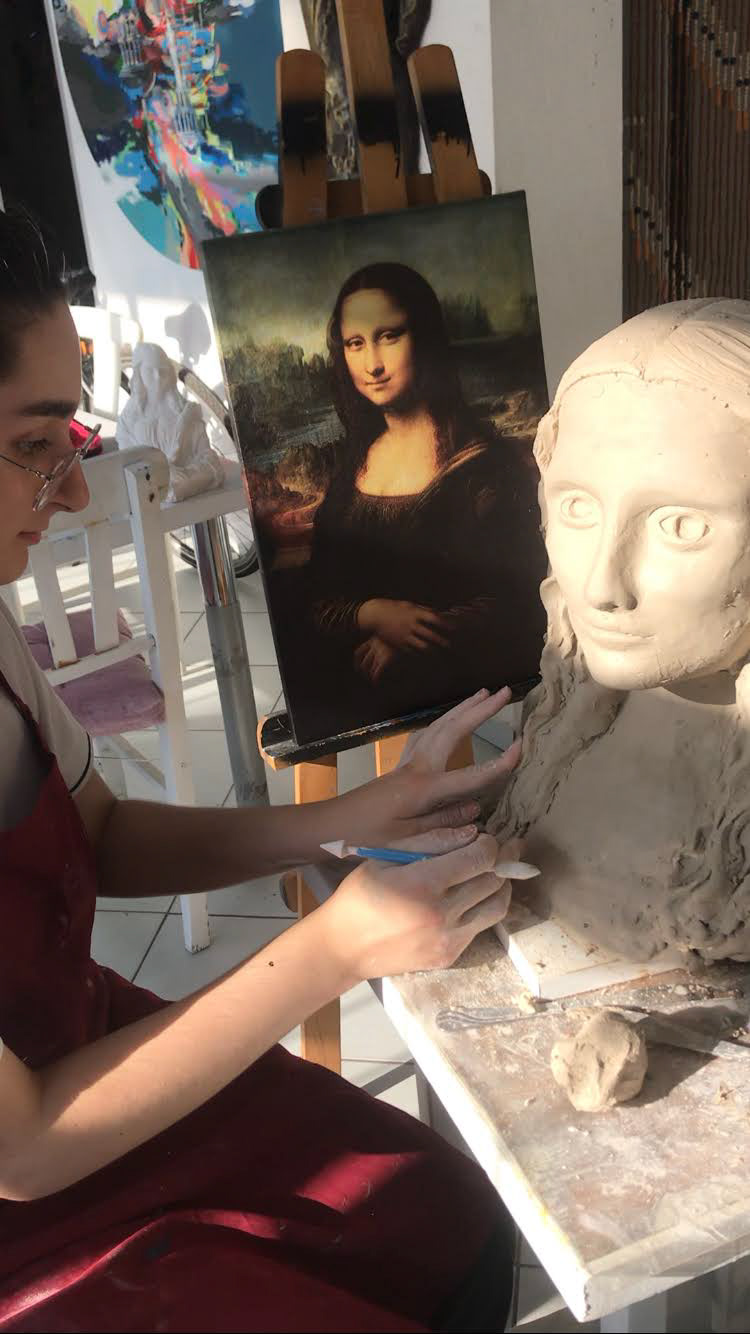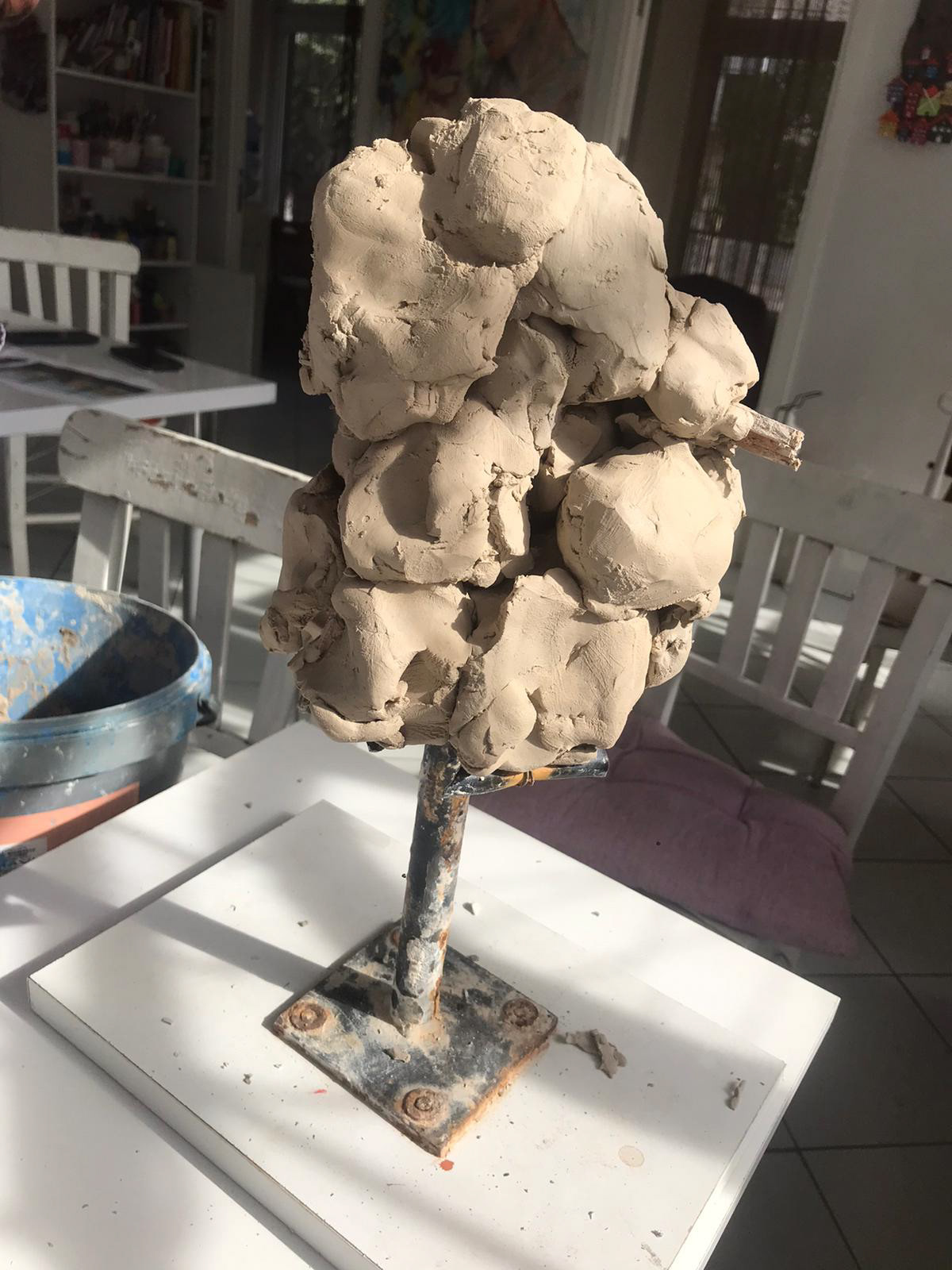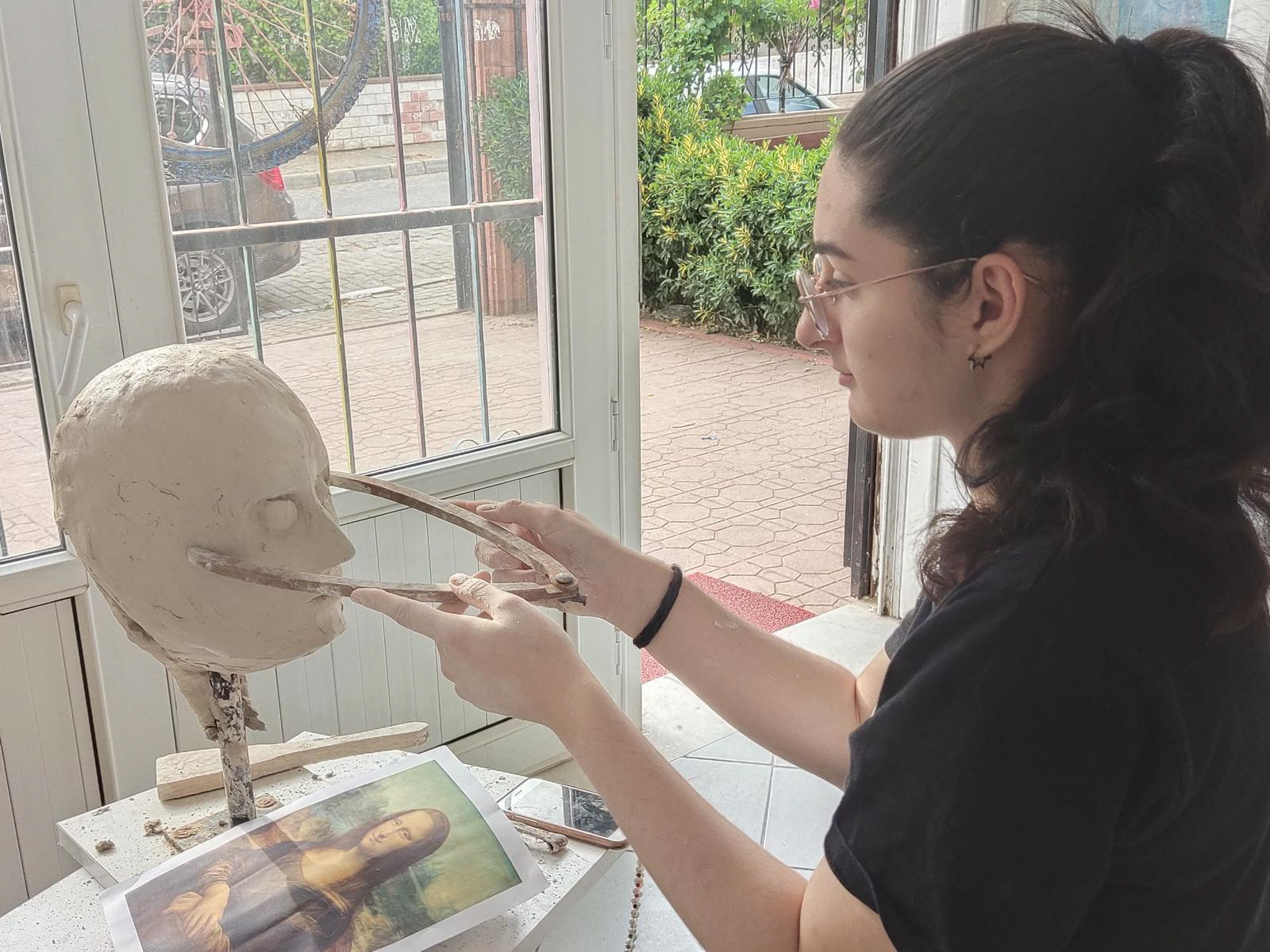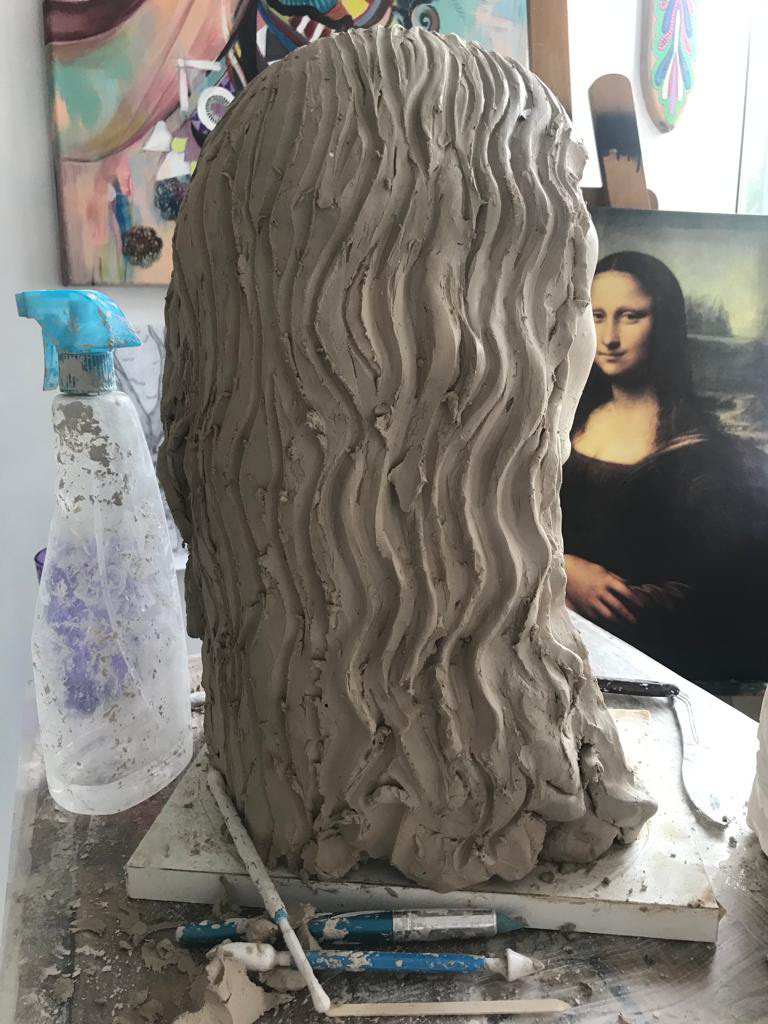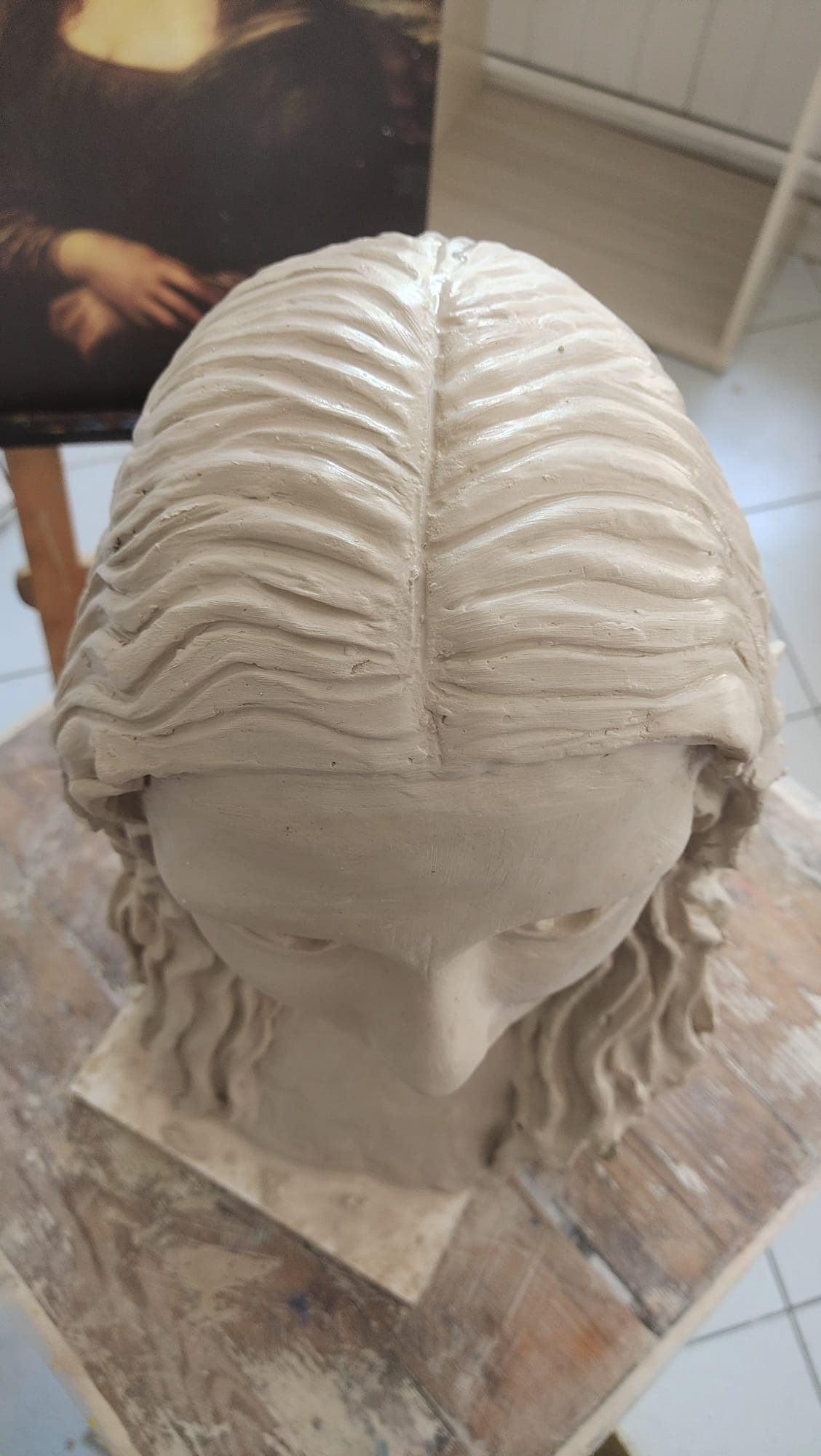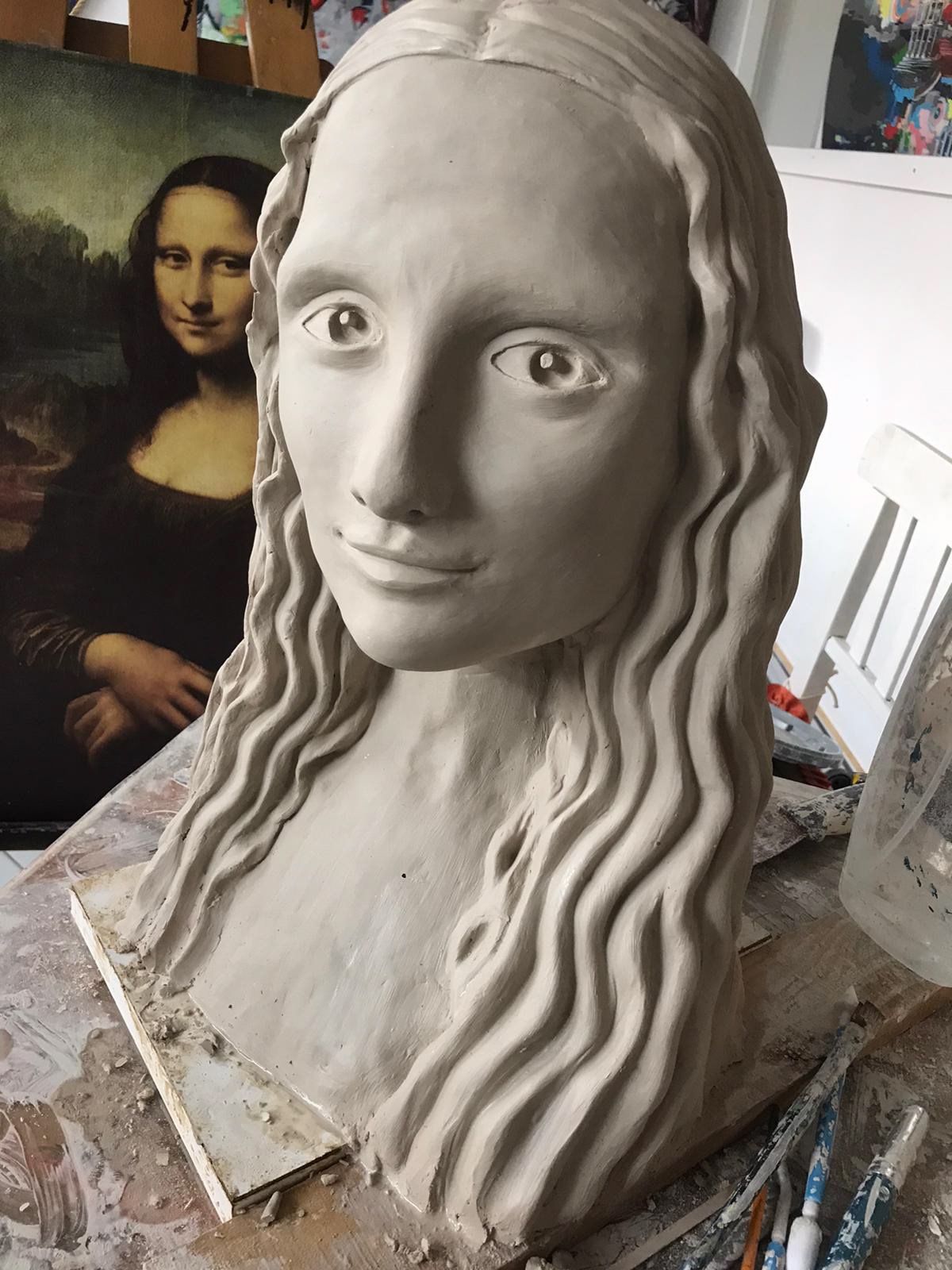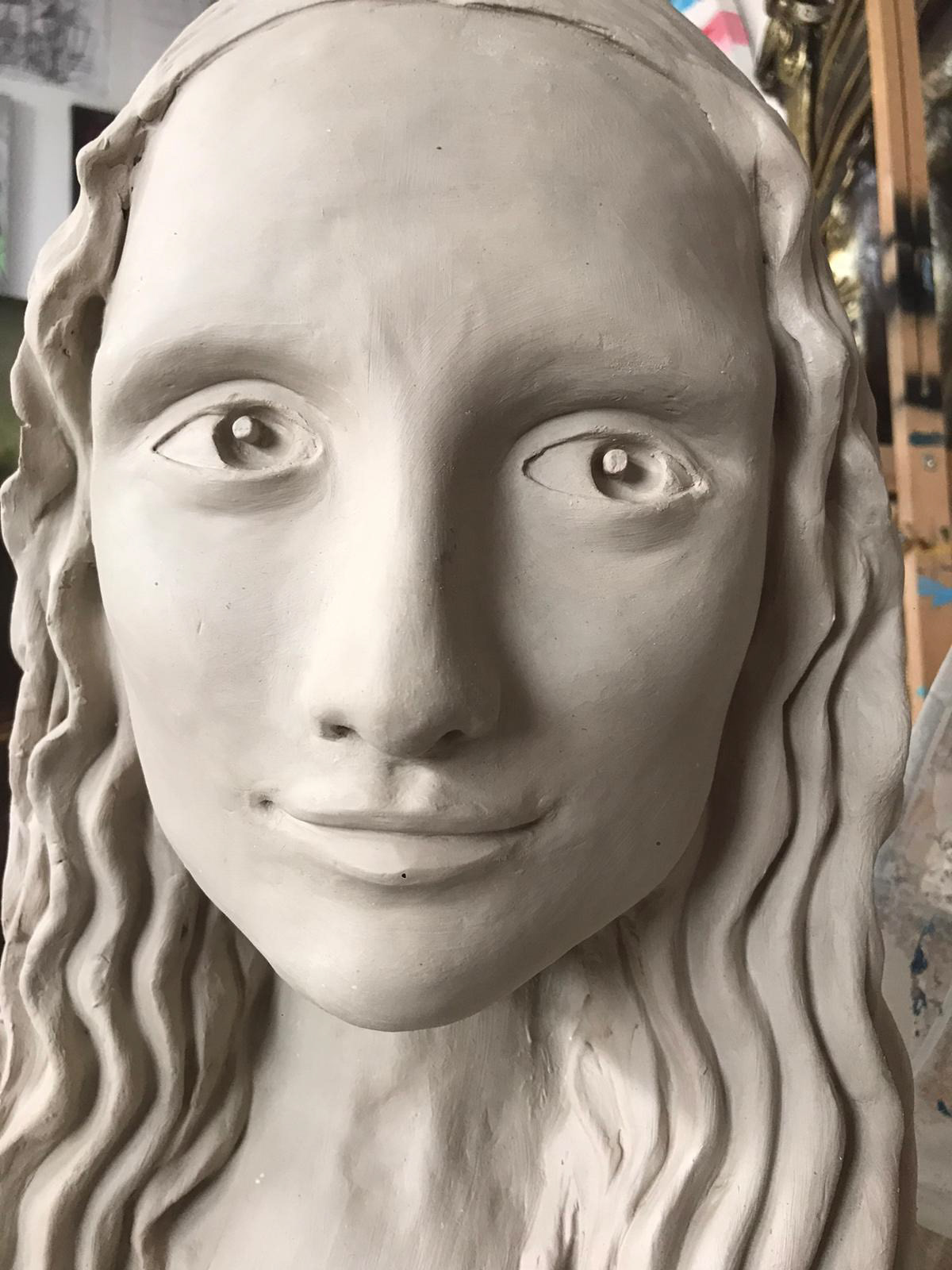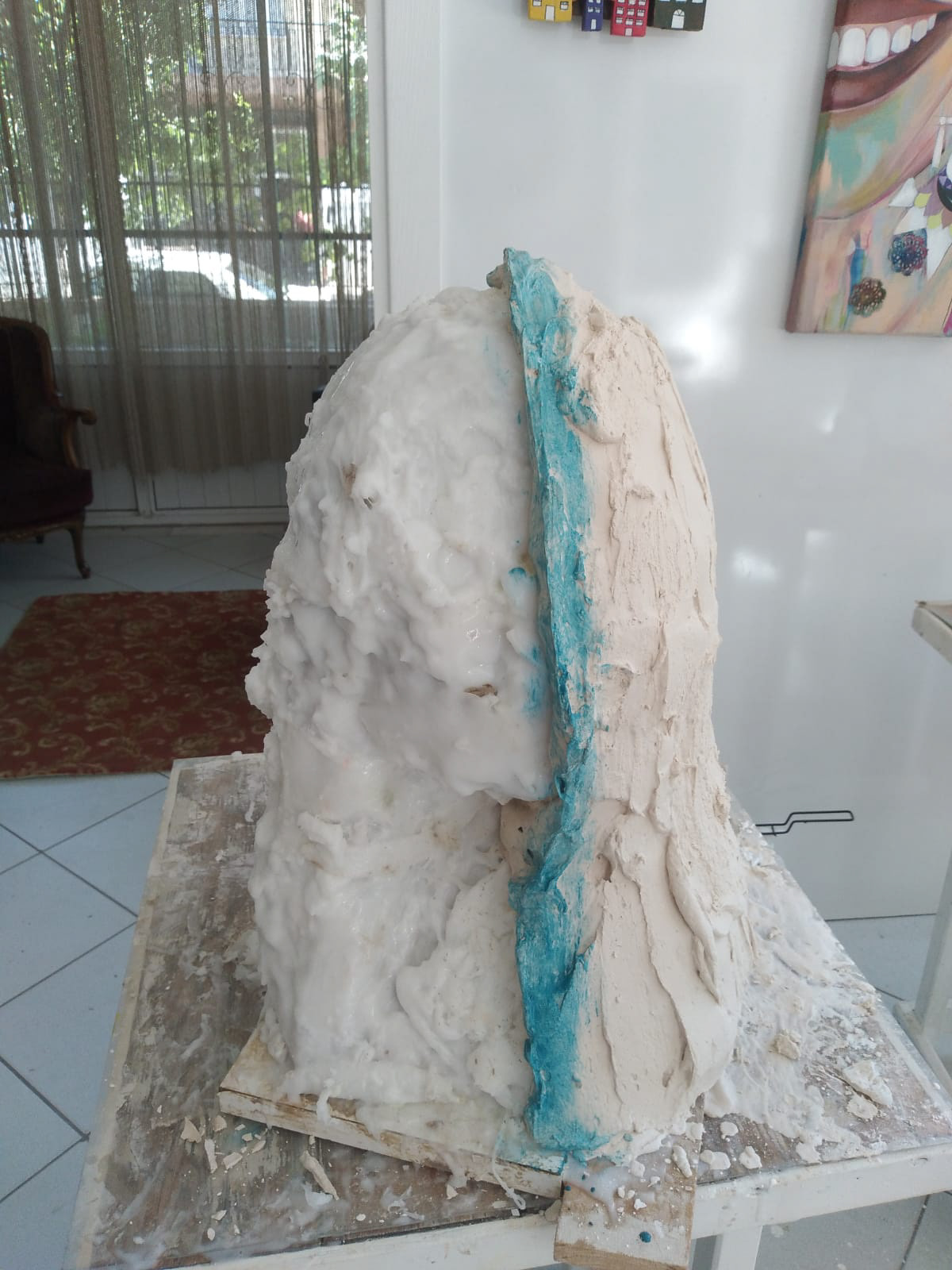 My 2023 Visit to the Louvre Museum: A Photo in Front of the Real Mona Lisa
I visited the Louvre Museum in 2023, and here is my photo in front of the real Mona Lisa in Paris.
Reviving Mona Lisa: Anisa Ozalp's          Tri-tonal Bust Installation Art Inspired by Da Vinci
Unveiling Anisa Ozalp's project, 'Mona Lisa,' an ingenious interpretation of Leonardo da Vinci's timeless masterpiece, this unique installation art consists of three stunning bust sculptures of Mona Lisa, each rendered in striking silver, gold, and bronze tones. Inspired by the captivating 'Mona Lisa Effect,' where Mona Lisa's gaze seems to follow the viewer, these sculptures replicate this mesmerizing engagement with onlookers, much like the original painting. The tri-tonal busts symbolize Anisa's tribute to Leonardo's iconic work, showcasing her personalized style and creative vision. This installation art explores a fascinating crossover between traditional art and modern techniques, including immersive virtual reality experiences offered by Emissive VR and HTC Vive.
Drawing inspiration from the real-life subject of Da Vinci's work, Lisa Gherardini, Anisa's creation also involves a meticulous process of sculpture making and molding, details of which can be viewed in the
accompanying video
. Anisa's unique take on the world-famous 'Mona Lisa offers a fresh perspective on classic art, illuminating her mastery over various mediums and artistic techniques. To engage with Anisa's artistic universe and consider commissioning her exceptional skills for a personalized art piece, do visit her
YouTube channel
, where you can immerse yourself in her speed painting techniques and discover her broad spectrum of talents. Revel in the world of Anisa Ozalp, where classic and contemporary art styles merge seamlessly. 
#MonaLisa #AnisaOzalp #LeonardoDaVinci #InstallationArt #3DBusts #VR #EmissiveVR #HTCVive #SculptureMaking #ArtisticTribute
What WOULD Mona Lisa say about Anisa's ART?
Hello, it is me, the Mona Lisa
. I am pleased to present the beautiful art of Anisa, whose skill and creativity have brought me to life in a new and stunning form. Through her sculpture installation, Anisa has captured the enigmatic smile and gaze that have made me a timeless masterpiece. If you wish to see more of Anisa's art, I highly recommend subscribing to her
YouTube channel
, where you can witness her impressive speed painting techniques and explore the full range of her artistic talents. And if you require a commissioned piece, Anisa is the perfect artist to turn to for bringing your vision to life. With her exceptional skills and attention to detail, she creates truly captivating artwork. I highly recommend considering Anisa for your artistic needs. To contact her, 
reach out
to her
directly.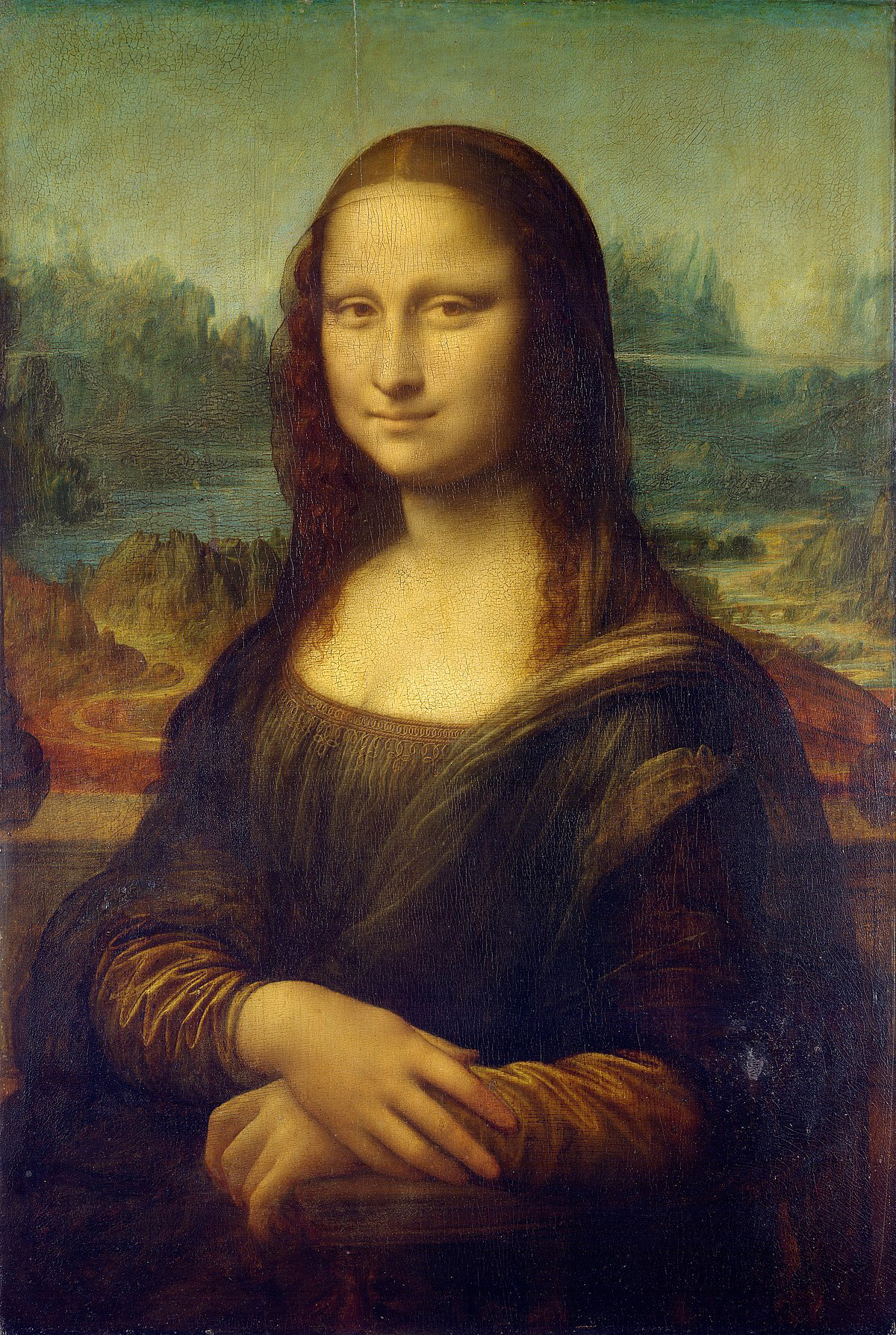 #monalisa #leonardodavinci #paris #davinci #louvre ##france #painting #monalisasmile #Mona Lisa Heykeli #Mona Lisa Statue #Mona Lisa büstü #Bust of Mona Lisa #Buste de Mona Lisa #Statuette de la Joconde #Üç boyutlu Mona Lisa #Three-dimensional Mona Lisa #3D Mona Lisa #Mona Lisa en trois dimensions #Mona Lisa Beyond The Glass #

Mona Lisa effect