In Paris
, the
Louvre Museum
offers a transformative journey through artistic masterpieces, while the
Sacred Heart Basilica of Montmartre
stands majestically as a symbol of faith and beauty. Exploring
Painters' Hill
, I had the pleasure of being drawn by an artist
Ivavylo
aka
IVO
, capturing a delightful moment of artistic expression. The accompanying photos serve as timeless reminders of the captivating experiences within these remarkable places. Additionally, you can witness the process and experience of my installation art inspired by the
Mona Lisa
 and my
OIL PAINTINGS

.
Discovering the Essence of Paris: Louvre Museum and Sacred Heart Basilica of Montmartre with Anisa Ozalp
Explore Paris with artist Anisa Ozalp as she unveils the wonders of the Louvre Museum and the Sacred Heart Basilica of Montmartre. Immerse yourself in classical sculptures, Renaissance masterpieces, and mesmerizing paintings at the iconic Louvre. Discover the serene atmosphere and artistic grandeur of the Basilica atop Montmartre Hill. Witness Anisa's artistic journey and her unique installations, vibrant oil paintings, and digital galleries that capture the essence of Parisian charm. Let the enchanting allure of Paris ignite your creativity and leave a lasting impression.
Sacred Heart Basilica of Montmartre
The
Sacred Heart Basilica of Montmartre
in Paris is a beautiful symbol of faith and artistic grandeur on Montmartre Hill. It provides stunning views and a peaceful atmosphere. While there, I also visited Painters' Hill and had an artist named
IVO
draw a funny picture of me, capturing a joyful moment of artistic creativity.
Louvre Museum: A Journey through Artistic Masterpieces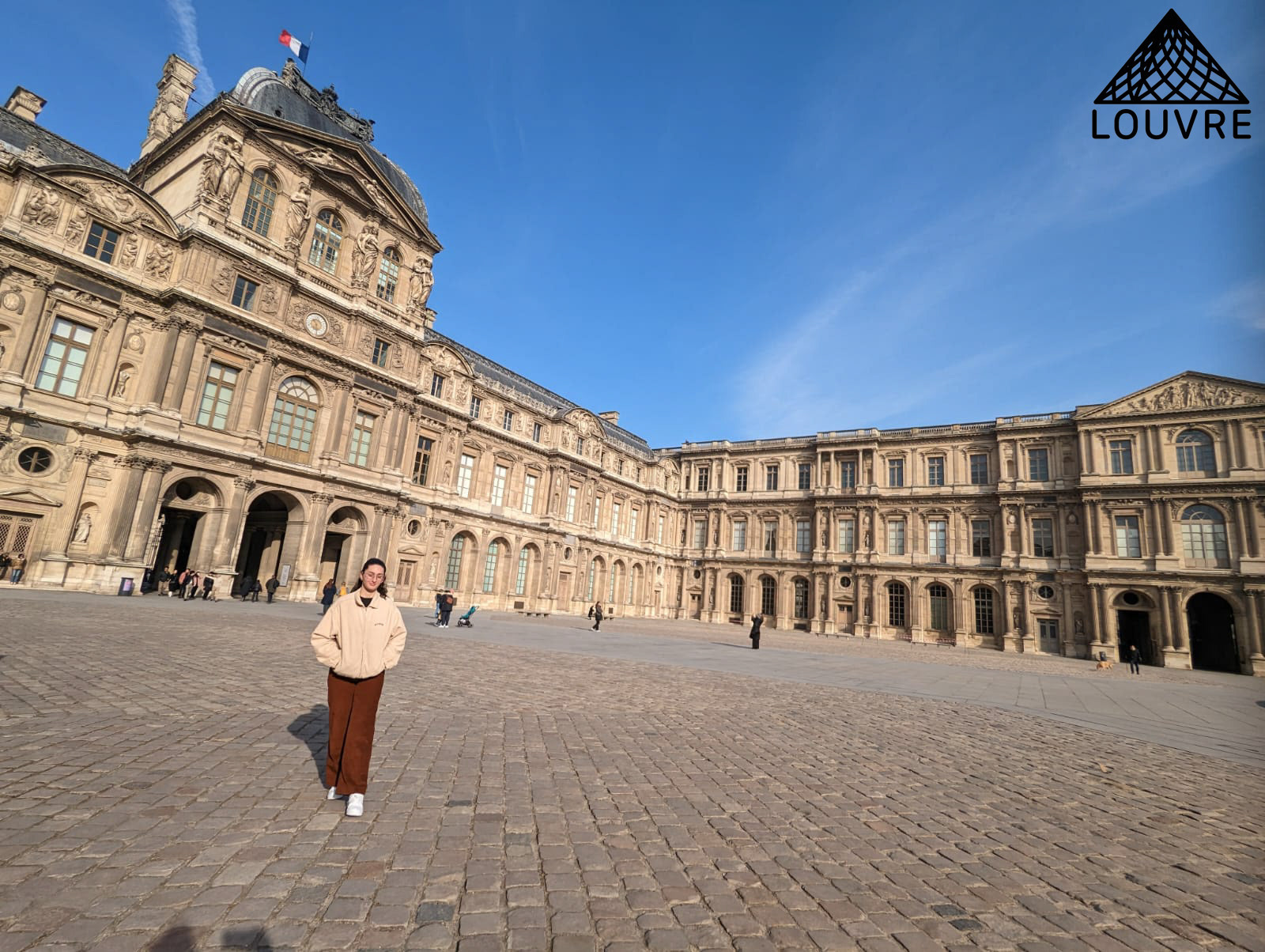 Stepping into the
Louvre Museum
, I embarked on a transformative voyage through classical sculptures, Renaissance masterpieces, mesmerizing paintings, and ancient artifacts. The iconic glass pyramid and intricate architecture create an inspiring atmosphere. This visit revived my senses, broadened my perspective, and the photos below serve as a timeless reminder of the beauty within the museum's walls.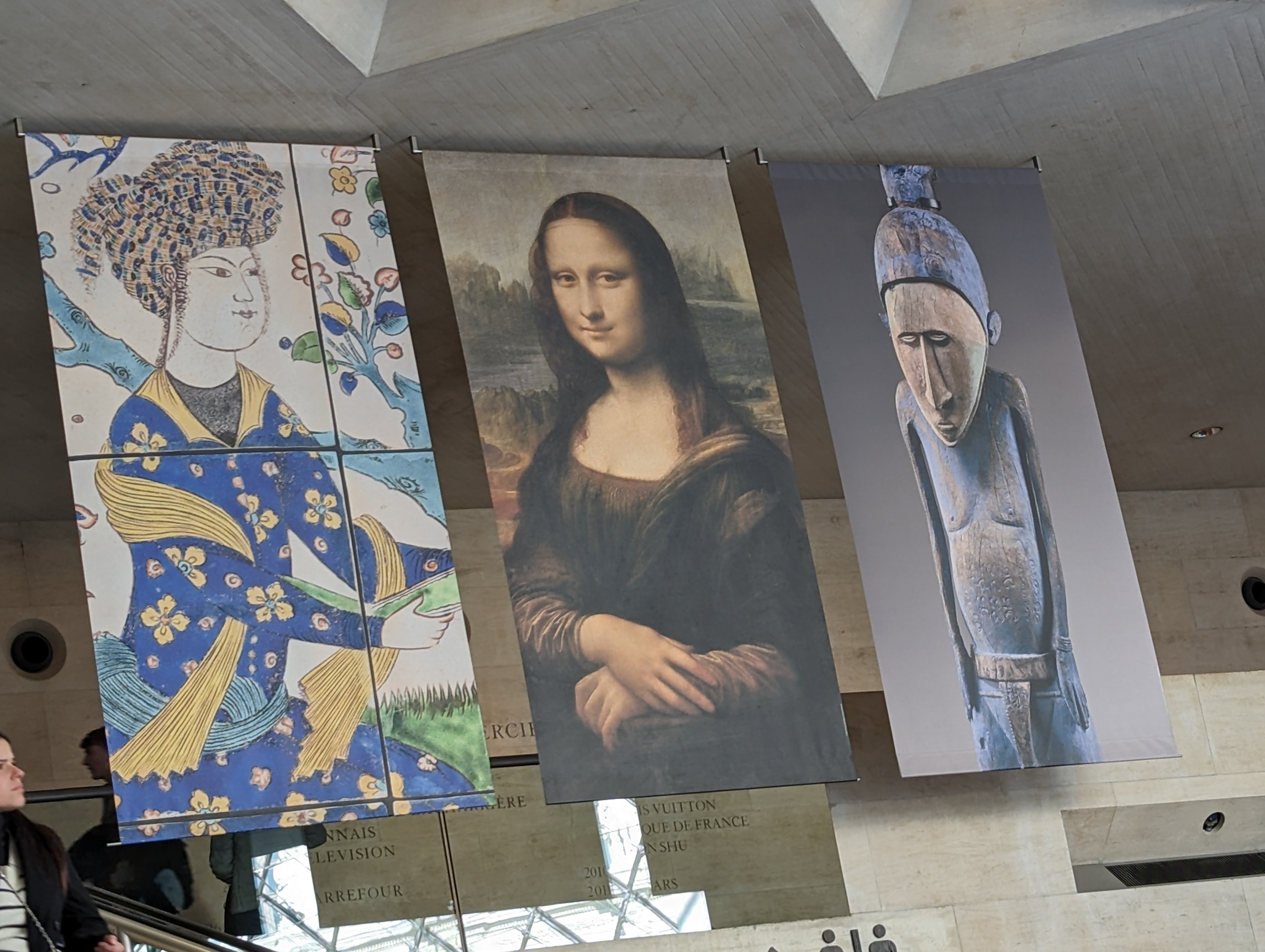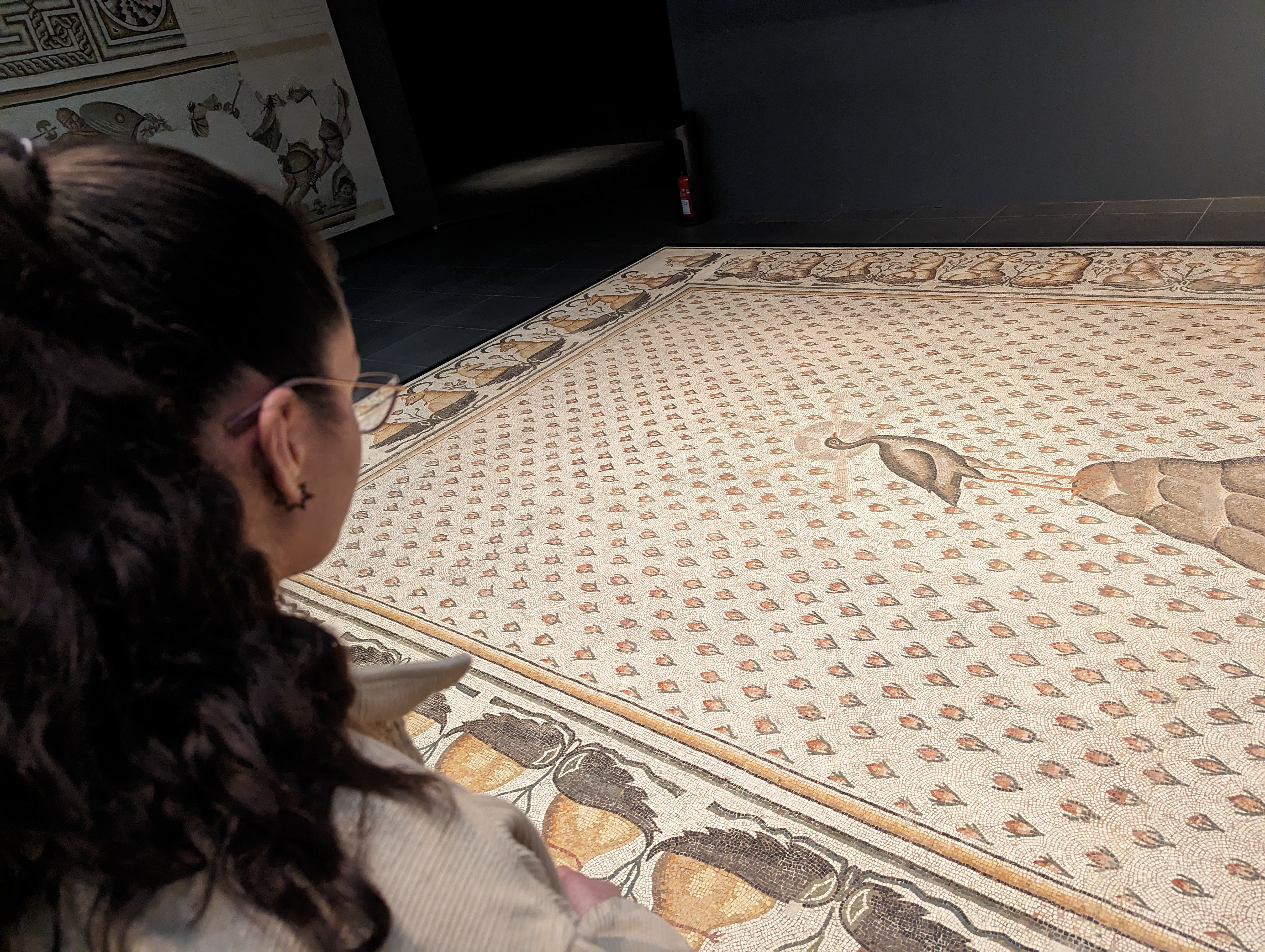 The Louvre Museum: A Timeline of Civilizations and Their Various Sections

⓵
Egyptian Antiquities

: This section features artifacts from the civilizations of the Nile.
⓶ 
Near Eastern Antiquities

: Discover artifacts from early Iranian, Mesopotamian, and Arabian cultures.
⓷ 
Greek, Etruscan, and Roman Antiquities

: This section is dedicated to the artifacts from the Mediterranean basin.
⓸ 
Islamic Art

: Explore the artistic practices from the Islamic world. Additionally, you may view my Tezhip artwork in

my digital Tezhip Gallery

.
⓹ 
Sculpture

: This showcases works from the Middle Ages up until 1850. My own sculptures are available for viewing in

my digital Sculpture Gallery

.
⓺ 
Decorative Arts:

This section displays European arts and designs dating from the Middle Ages to the 19th century.
⓼ 
Prints and Drawings

: This section includes prints, drawings, and pastels, primarily from Western Europe. You can also see my gouache works in my digital gouache painting gallery.
You can also explore my journey in the world of fine art by clicking the button below.
For unique artwork inspired by Paris, I offer commissions tailored to your vision. Explore my portfolio and watch Speedpaint videos on my
YouTube channel
. Let's collaborate to create something special that captures the essence of Paris.
Contact me
to discuss your commission.