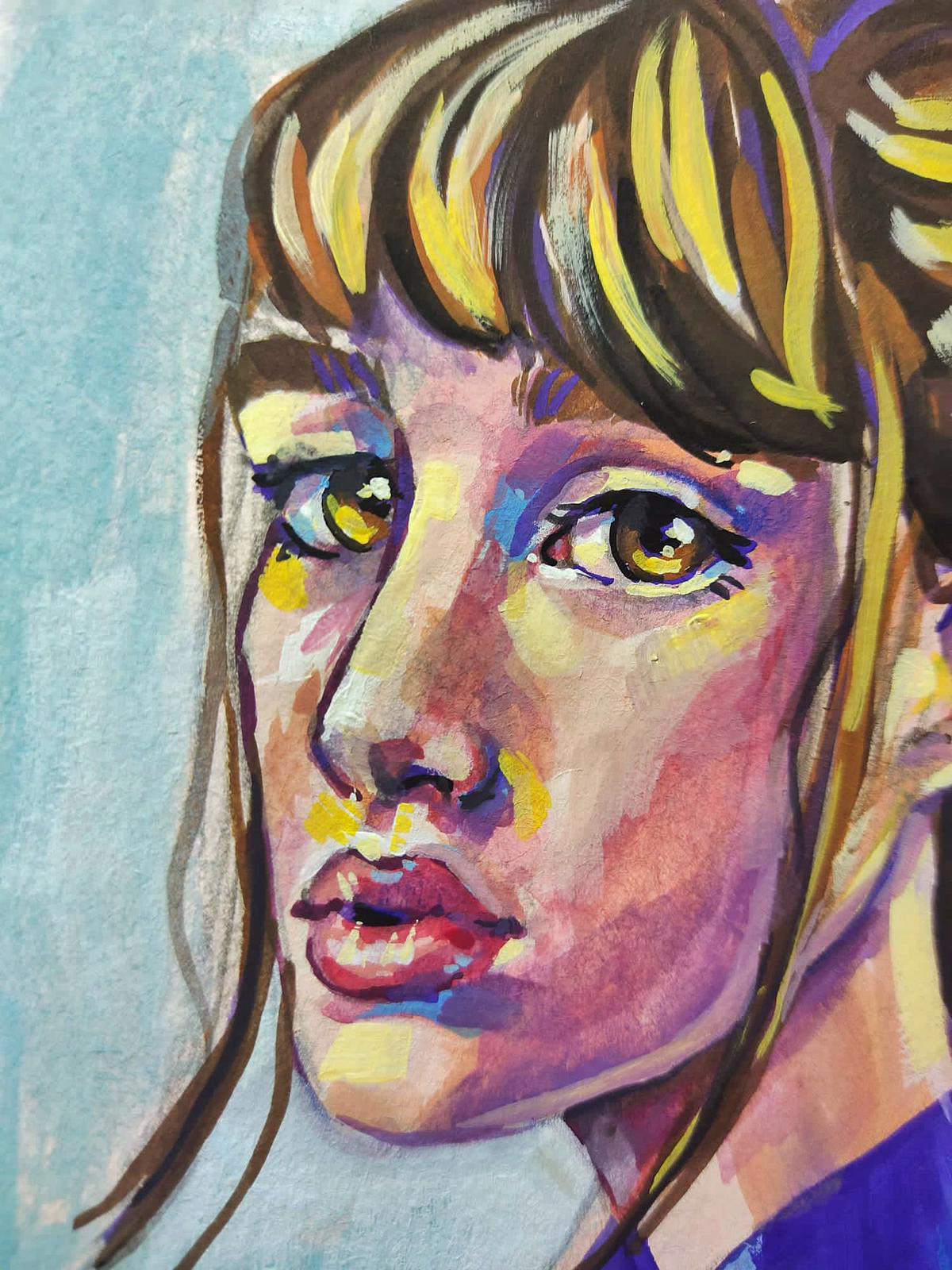 Gouache paints come in many colors and are usually mixed with water to achieve the desired working properties and control opacity when dry. Gouache is a water-medium paint consisting of natural pigment, water, a binding agent, usually gum arabic or dextrin, and sometimes additional inert material. Gouache is designed to be opaque. Today, Gouache is much used by commercial artists for works such as posters, illustrations, comics, and other design work. I decided to create my own Gouache Art. I also created my "
Silk Road
" piece using gouache paints.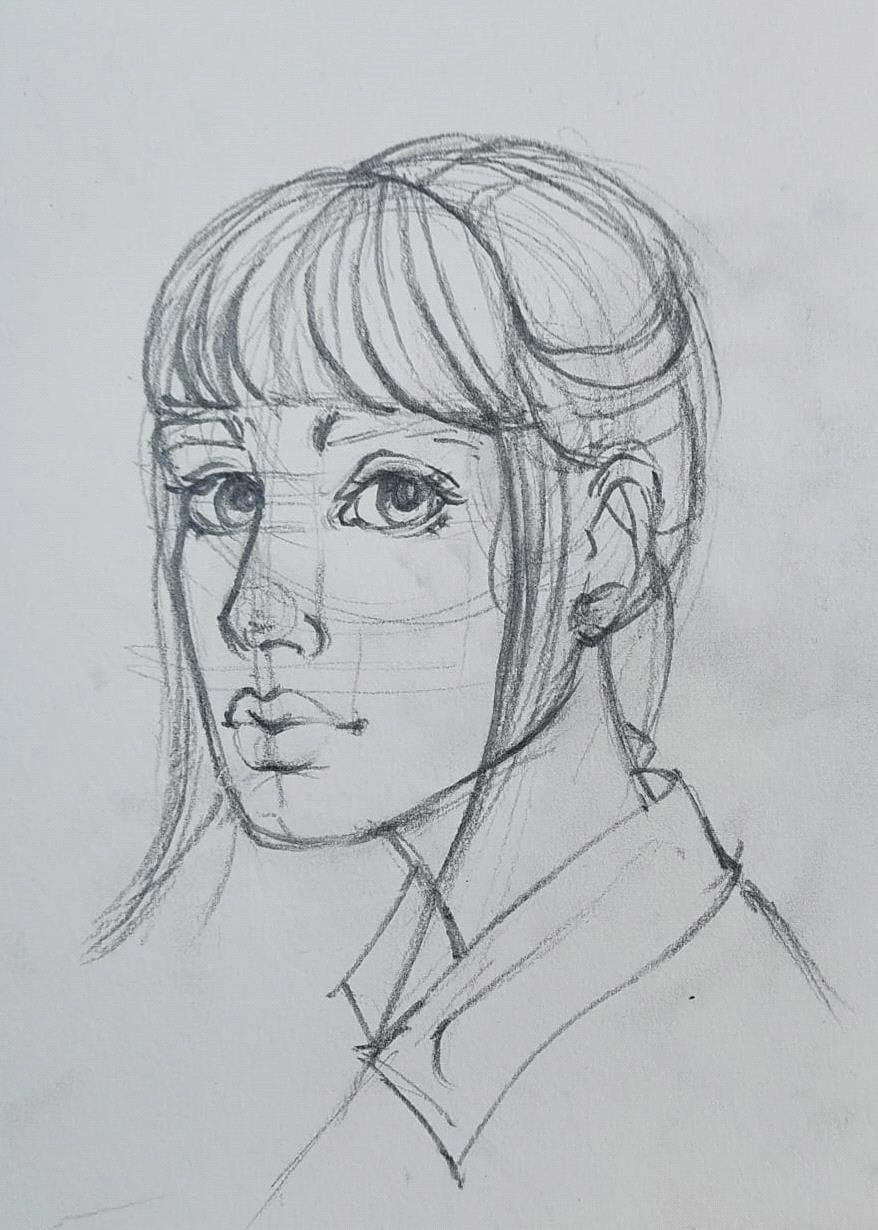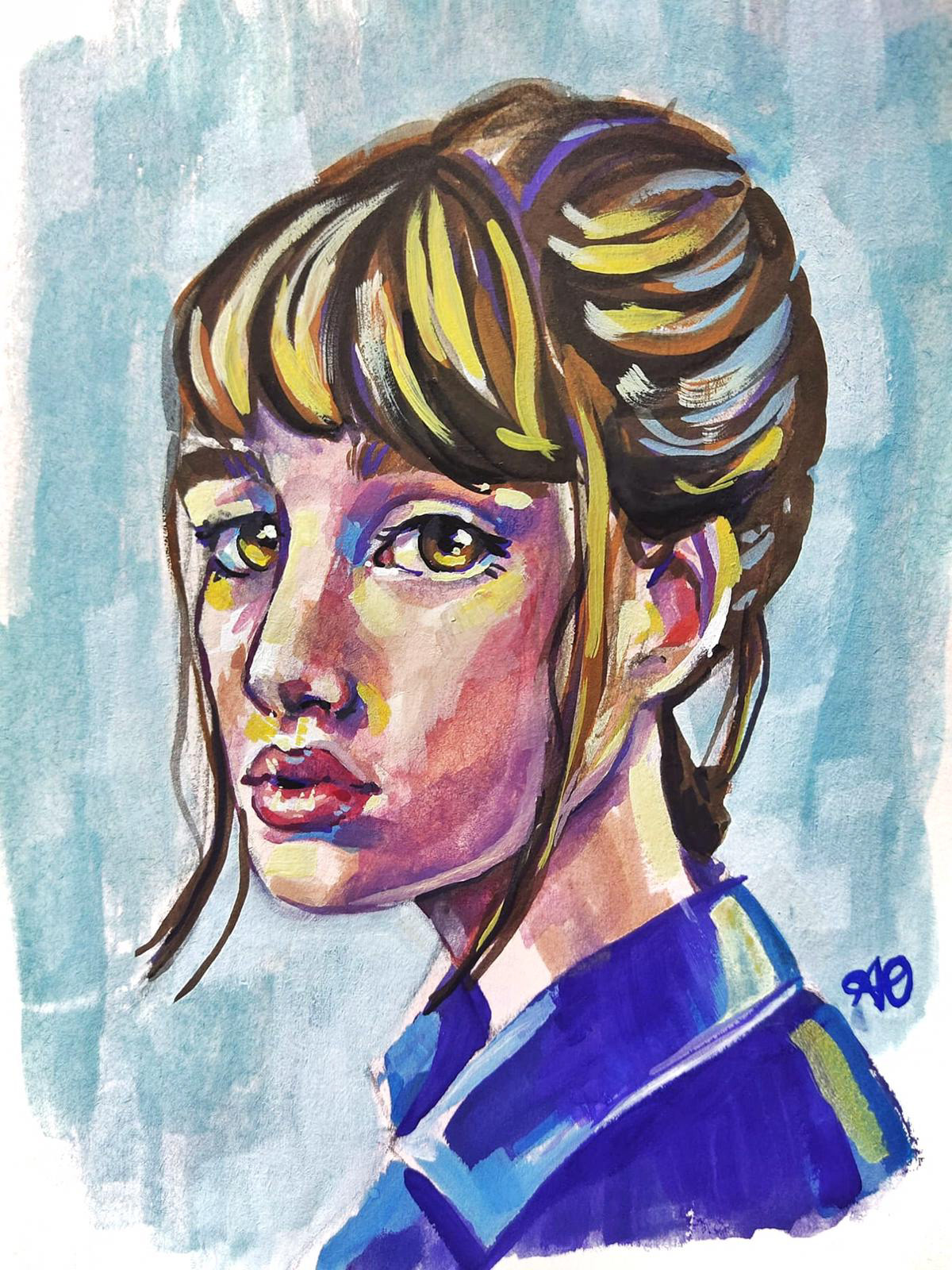 I first painted the DC Comics character Arthur Fleck, played by Joaquin Phoenix, using gouache colors. Fleck is a failed stand-up comedian who later becomes the iconic villain known as the Joker. Then, I captured him a second time once he transformed into the Joker.
The Rich Palette of Anisa Ozalp's Gouache Art: From Silk Road and Beyond
Immerse yourself in the vibrant world of gouache art as crafted by the gifted Anisa Ozalp. Dive into the mesmerizing universe of her color-rich creations, featuring a range of themes from the historic "Silk Road" to the iconic DC Comics villain "Joker," brought to life through the unique properties of gouache paint. Renowned for its opaqueness and versatility, gouache paint is a preferred choice for commercial artists, based on natural pigments, water, and binding agents such as gum arabic or dextrin. Watch Anisa's creative process unfold through speedpaint videos on her
YouTube channel
, gleaning invaluable techniques and insights into her craft. If you wish to possess a unique piece of art tailored to your preferences, Anisa is open for commissions, ready to translate your vision into a vibrant, gouache reality. Whether you're an admirer of the "Joker" or the "Silk Road" or simply a lover of unique artistry, Anisa Ozalp's gouache art offers a captivating journey of exploration.
Explore the artistry in my creations and see the magic unfold in real-time on my
YouTube channel
, where you can witness speedpaint videos and much more. Immerse yourself in the process and pick up techniques along the way. Should you desire a bespoke piece, crafted in gouache or beyond, don't hesitate to
reach out
. I'm open for commissions and would be thrilled to bring your vision to life.