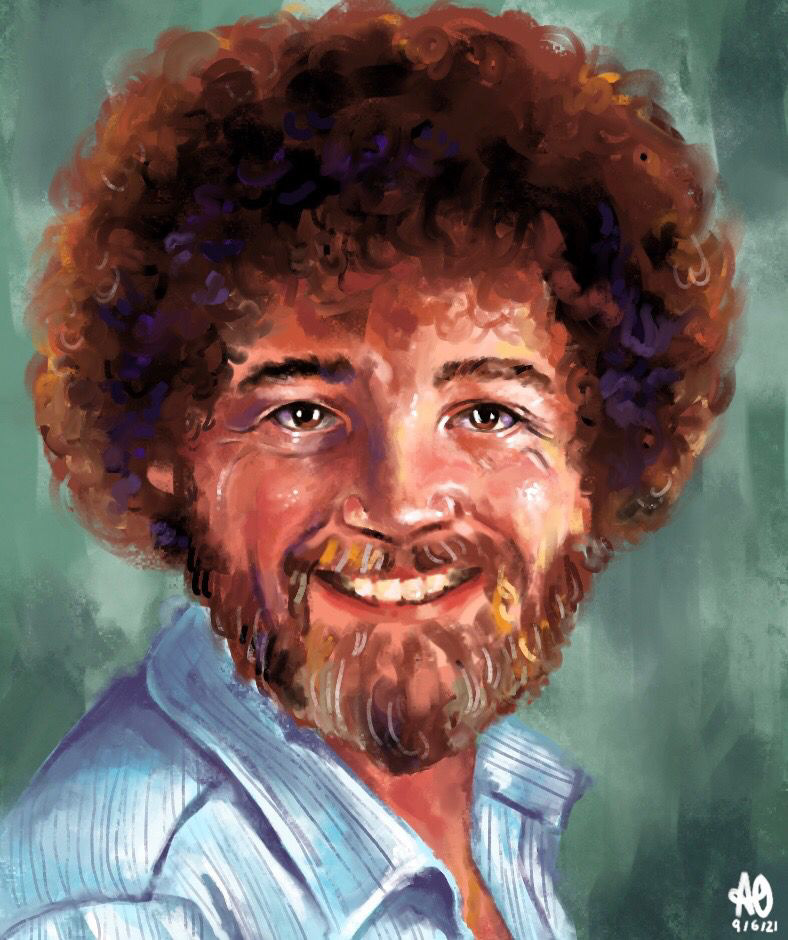 Bob Ross, a.k.a. Robert Norman Ross, was an American painter, art instructor, and television host. He was the creator and host of
The Joy of Painting
, an instructional television program that aired from 1983 to 1994 on
PBS
in the United States, Canada, Latin America, and Europe. I started watching
his official youtube channel
and decided to recreate
The Grandeur of Summer Painting
. I also created his portrait as seen above. I will share the progress here. You can
contact
me if you would like a Custom
Oil Paint
piece for your space. 
Anisa Ozalp's Artistic Journey Recreating Bob Ross' Grandeur of Summer Oil Painting
In the vibrant art world, Anisa Ozalp draws inspiration from the illustrious American painter, art instructor, and television host Bob Ross, whose legacy continues reverberating through platforms like his official
YouTube channel
. Paying homage to Ross, Anisa skillfully is recreating one of his most iconic works, 'The Grandeur of Summer,' as an oil painting. This journey of transforming a blank canvas into a vibrant tribute piece, along with a portrait of Ross himself, is beautifully documented on Anisa's own
YouTube channel
. Anisa Ozalp's artistic flair does not only limit itself to reinterpreting classics but extends to crafting custom oil paintings to beautify your space. 
Feel free to immerse yourself in Anisa's creative process by viewing the Speedpaint videos available on her YouTube channel. There, you can observe the transformation of blank canvases into vibrant pieces of art. If the captivating style of Bob Rose resonates with you, you're bound to appreciate the intricate work of Anisa as well. Interestingly, Anisa is open to commissions. To initiate a personalized piece from her, don't hesitate to make
contact
.