The UNIF Stitch Bag is done by using needlepoint made of yarn and plastic canvas. UNIF's Stitch Bag is inspired by a needlepoint kit from the '70s called Ecology Tote Bag by Columbia Minerva. Columbia Minerva Corporation is a company that published patterns from the '60s to the '80s.
Needlepoint
: The original tote bag was made using needlepoint stitches that slant, called a tent stitch, to mimic tapestry. Needlepoint itself is mostly a US term, while other countries like the UK call it tapestry or canvas work. Needlepoint is either done on cotton canvas or plastic canvas.
Cross-stitch
: Making the full X instead of the half stitch using plastic canvas. Both are fine.
Plastic canvas
: Plastic canvas is a craft material of lightweight plastic with regularly spaced holes in imitation of embroidery canvas. Plastic canvas can break easily, especially when used as a bag. Keep in mind this should be for more decorative purposes. You can also consider combining all of the squares to be used as wall art instead. Just like an old tapestry!
ᕯ
Bulk yarn in multiple colors
ᕯ 
Plastic canvas in 7-count 3 to 4 sheets or buy a pack of 10 
ᕯ 
Size 18 plastic canvas needles 
You can
contact
me if you need a custom CROSS STITCH UNIF BAG done. I also create new patterns for any project. We can also mass-produce them.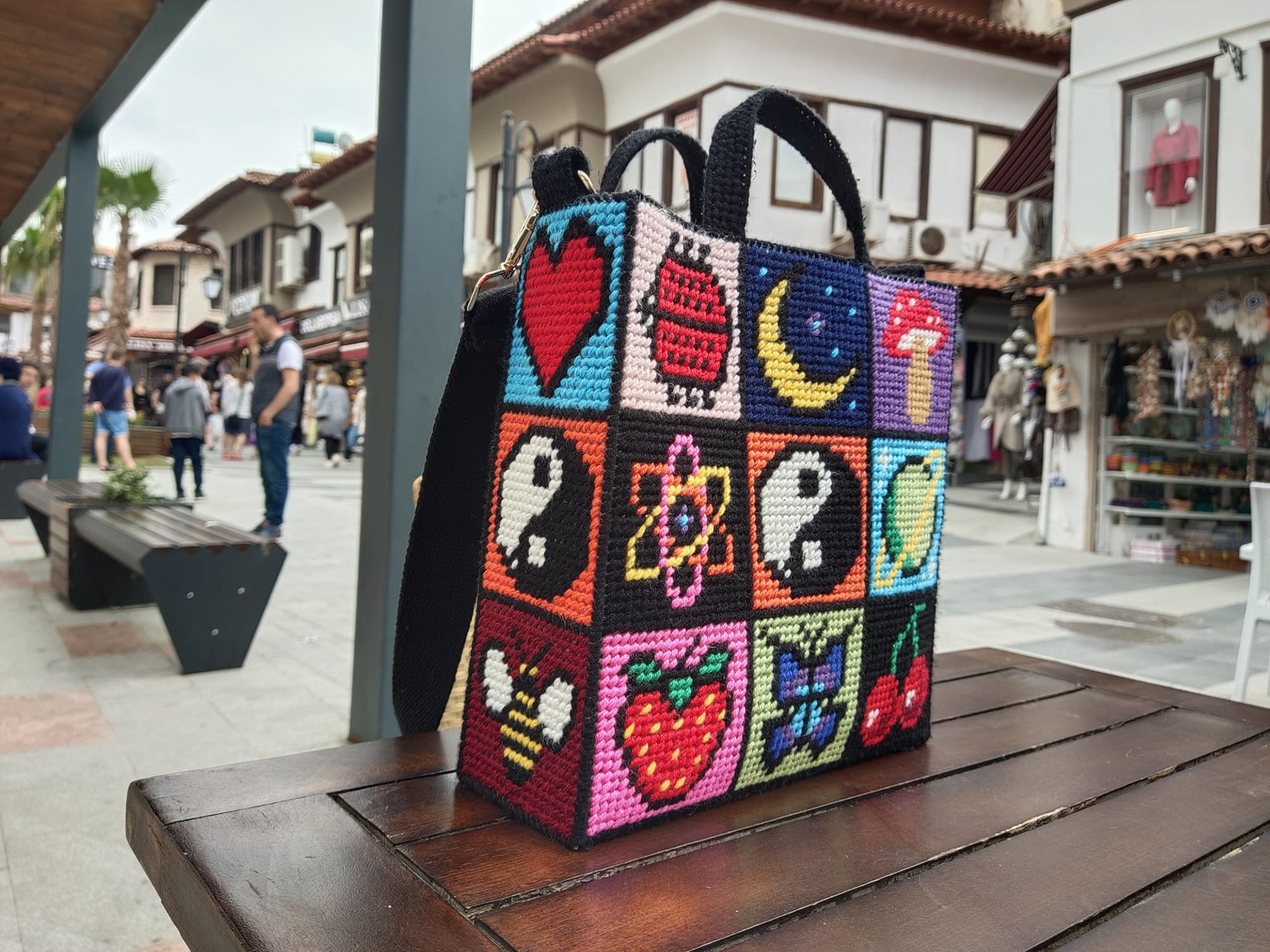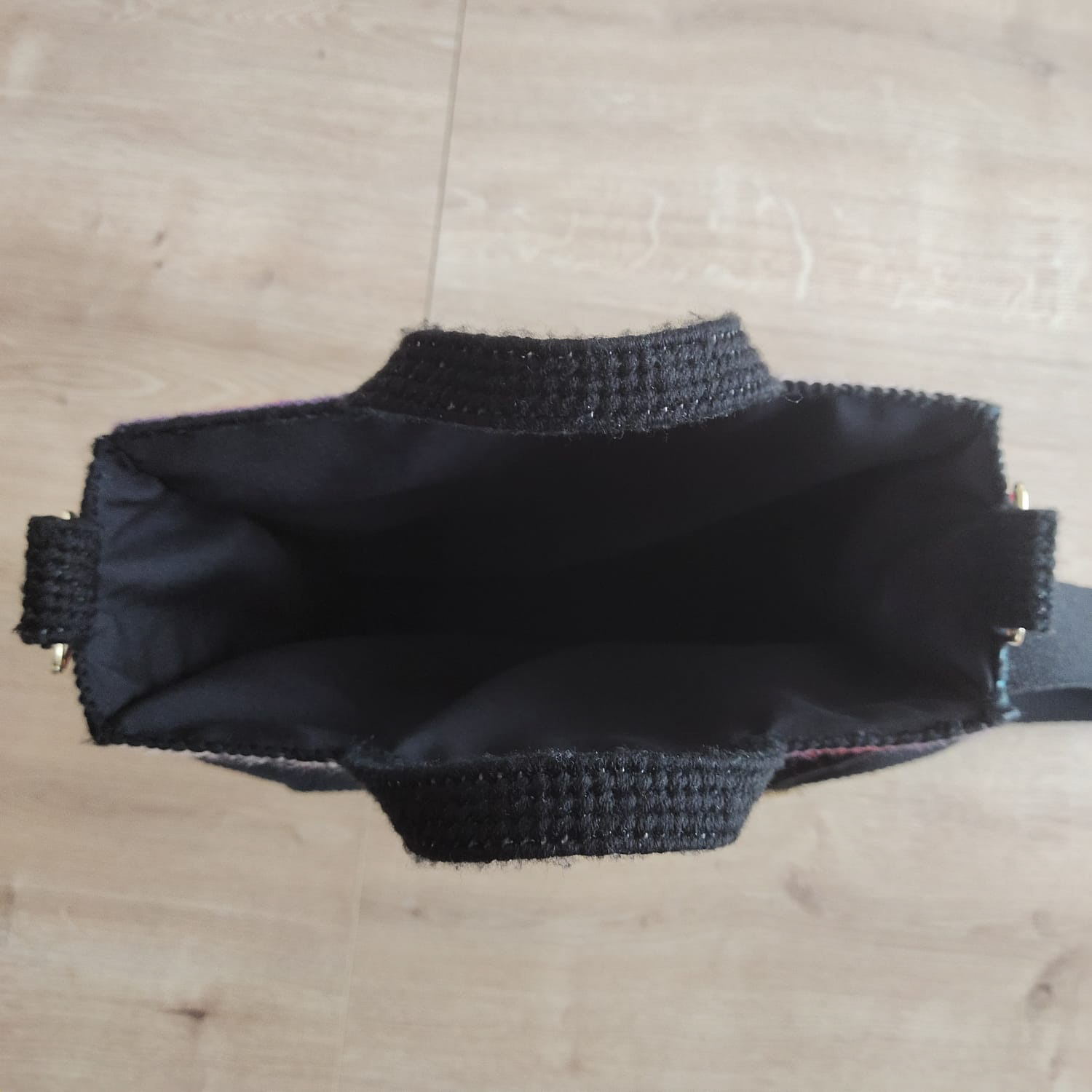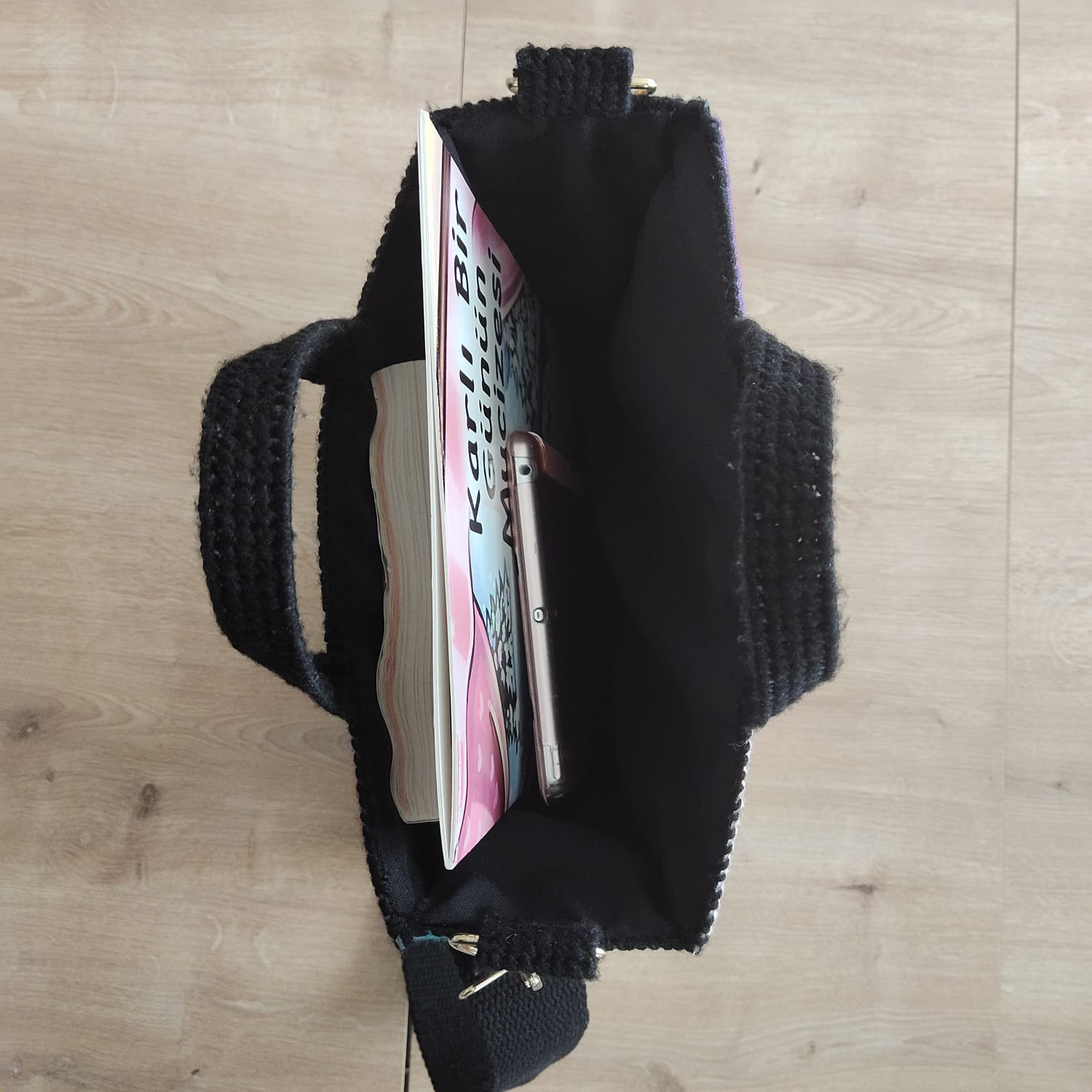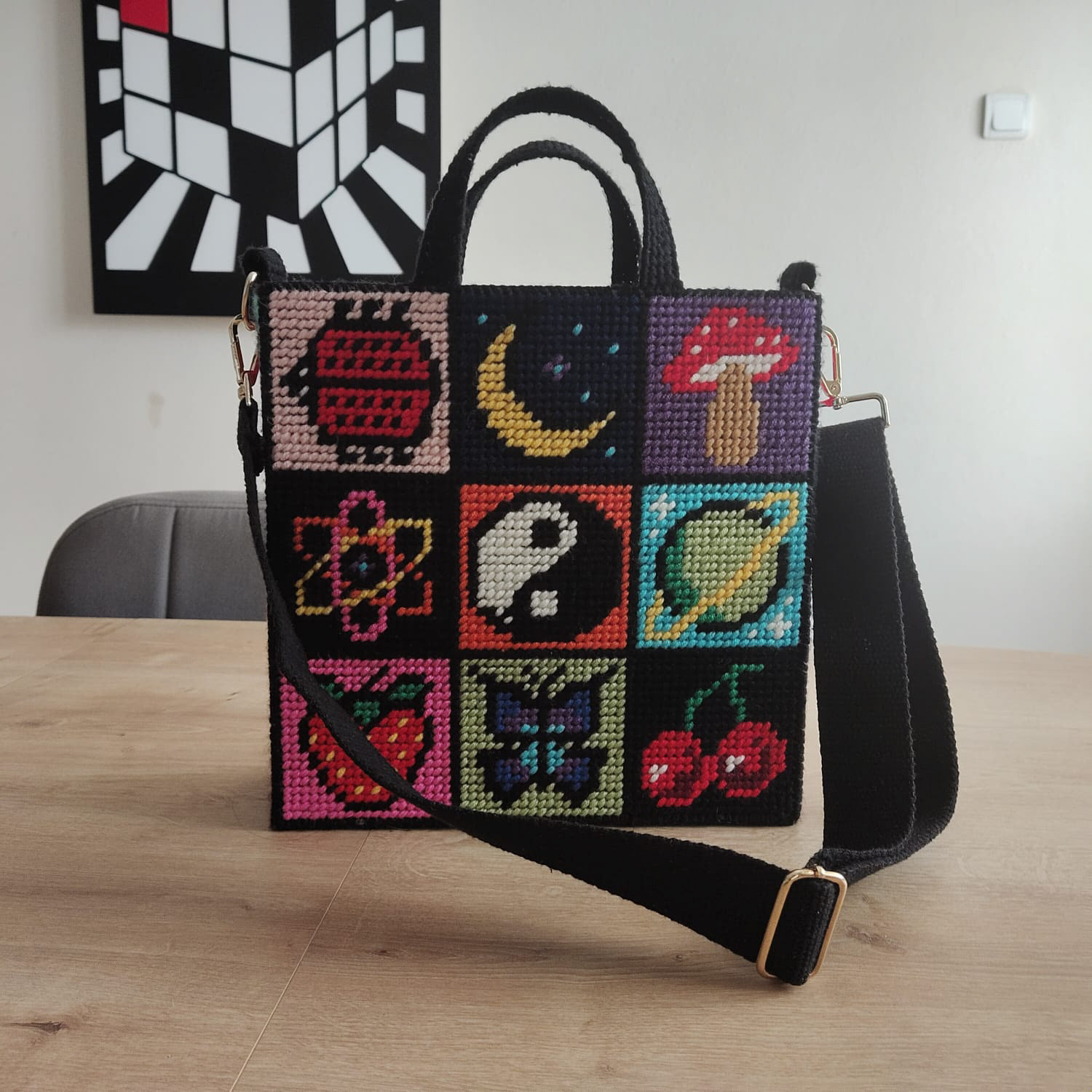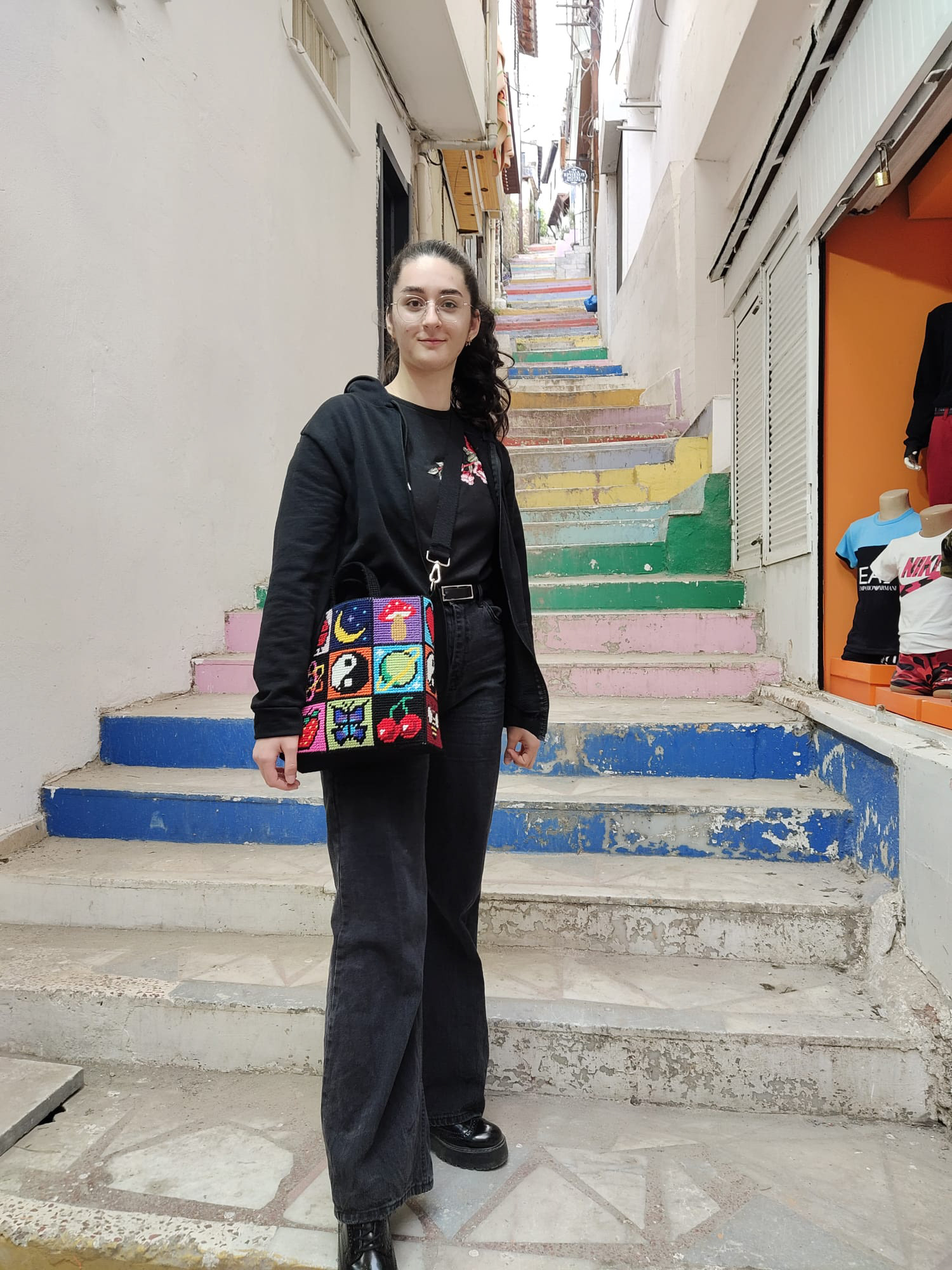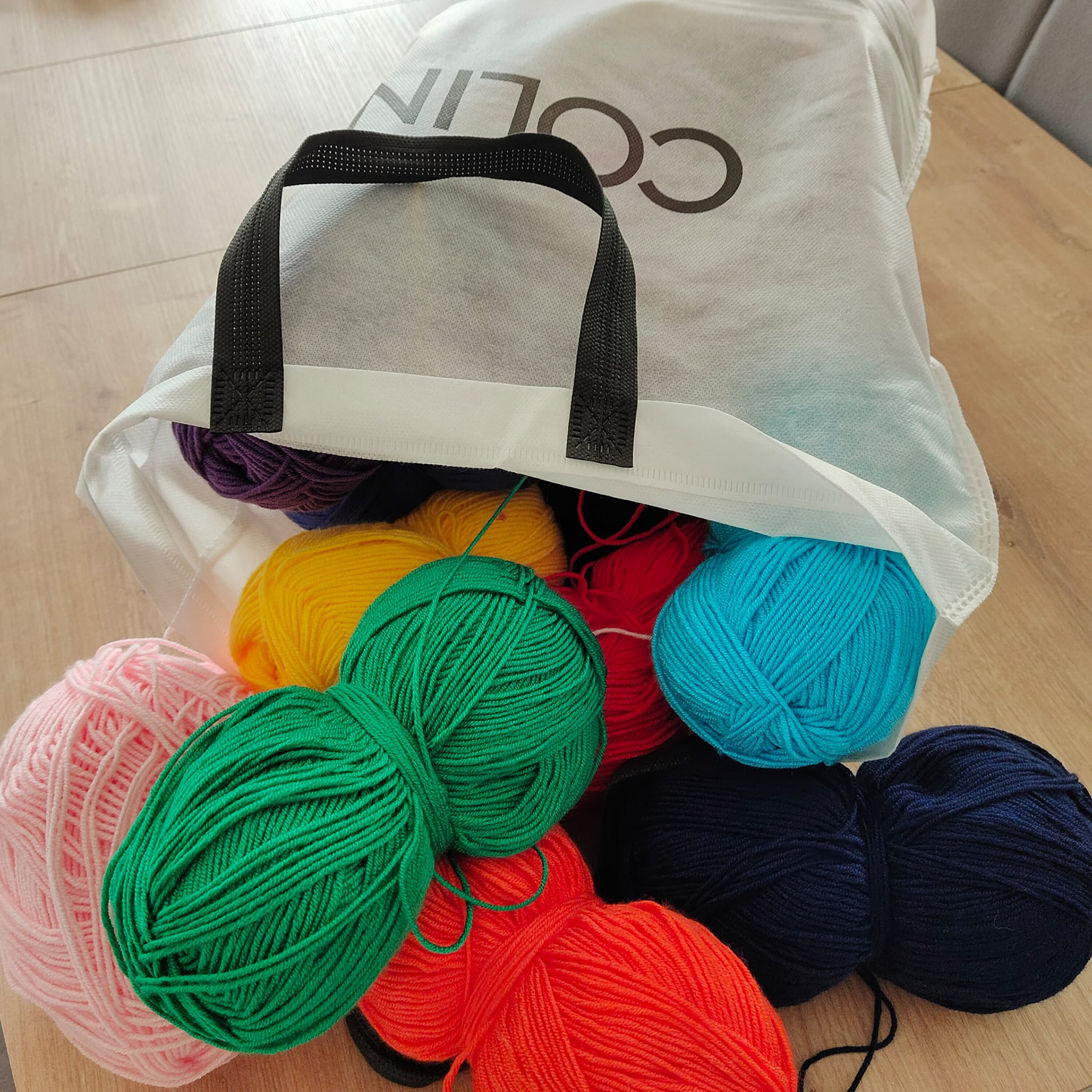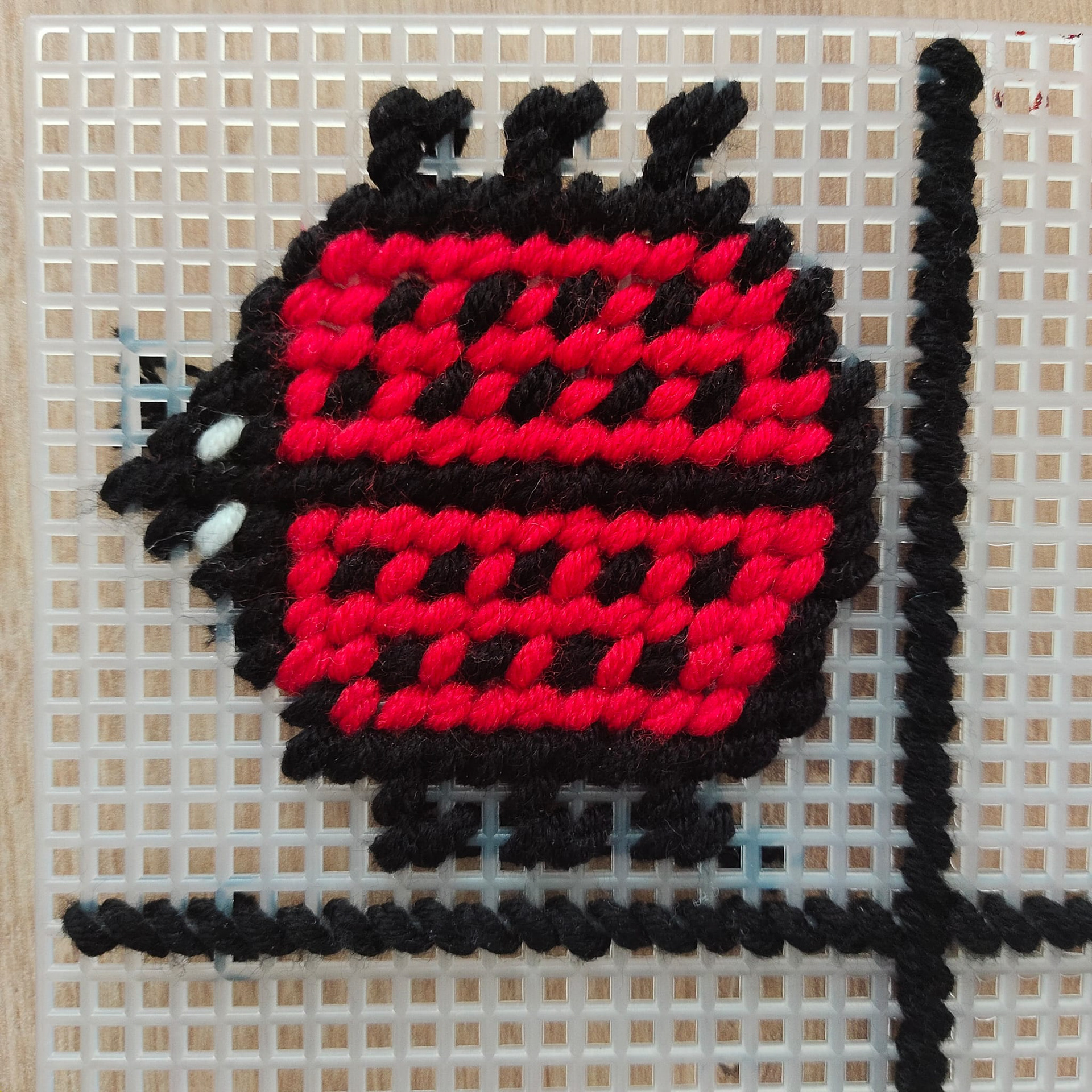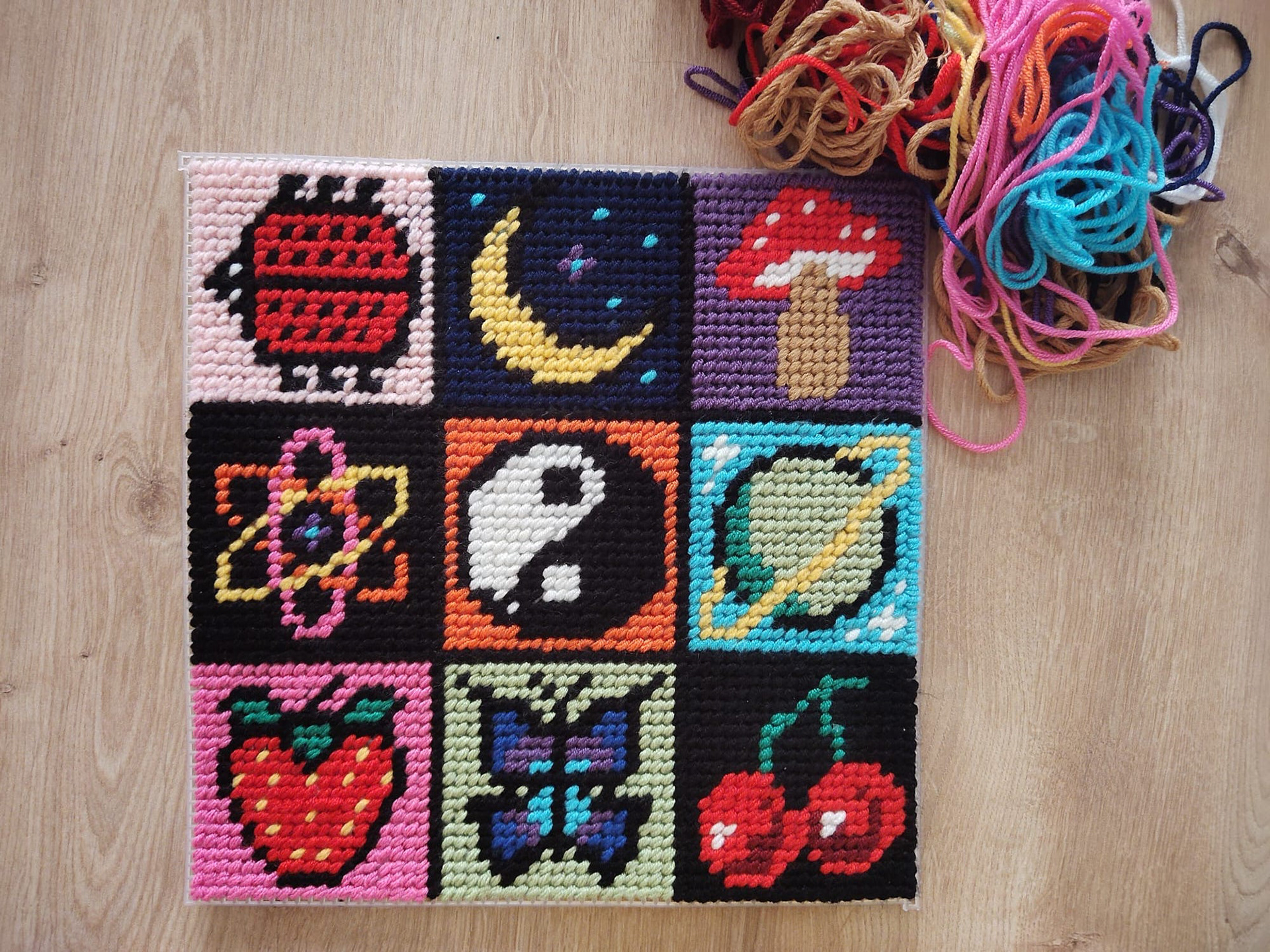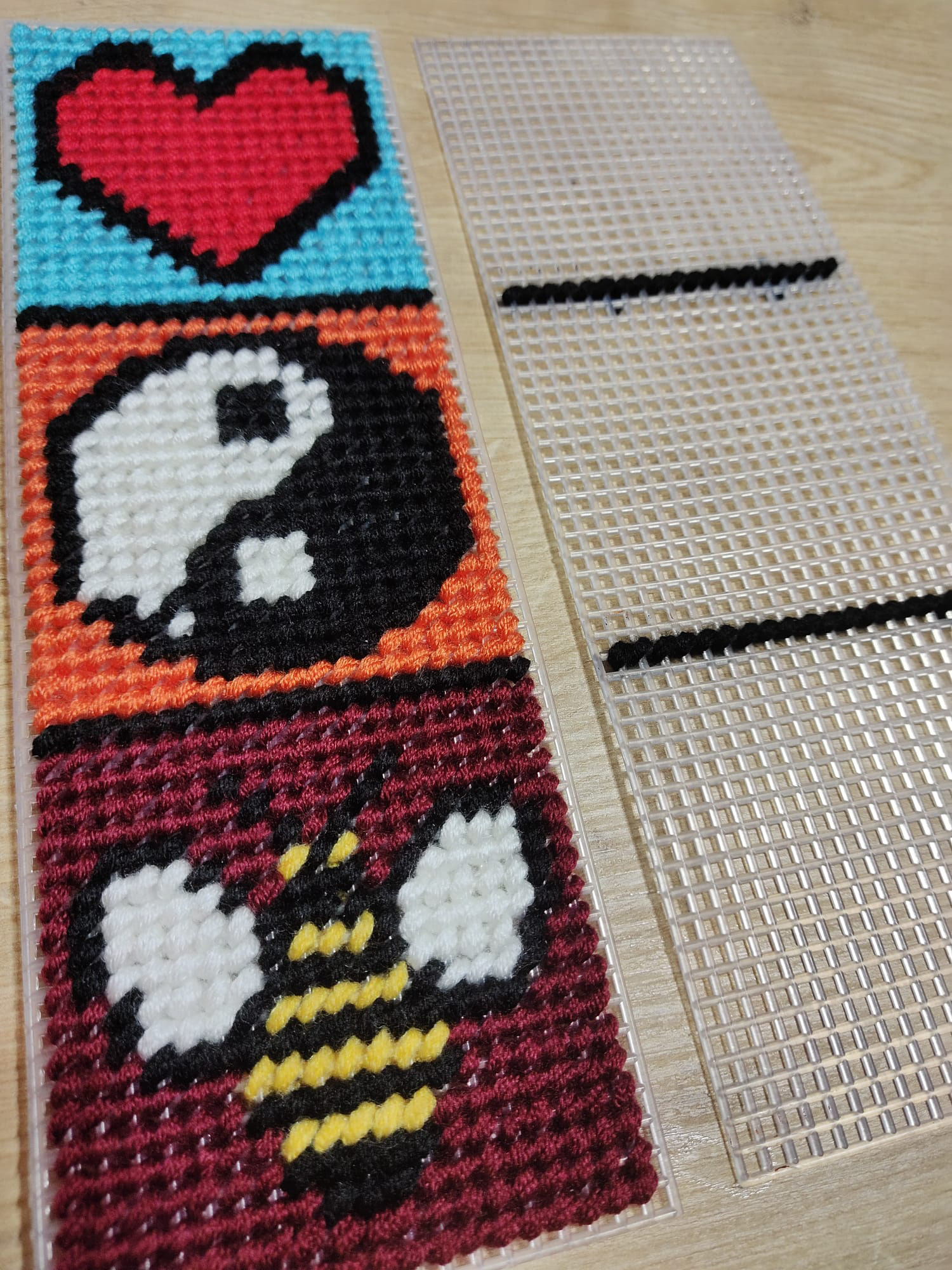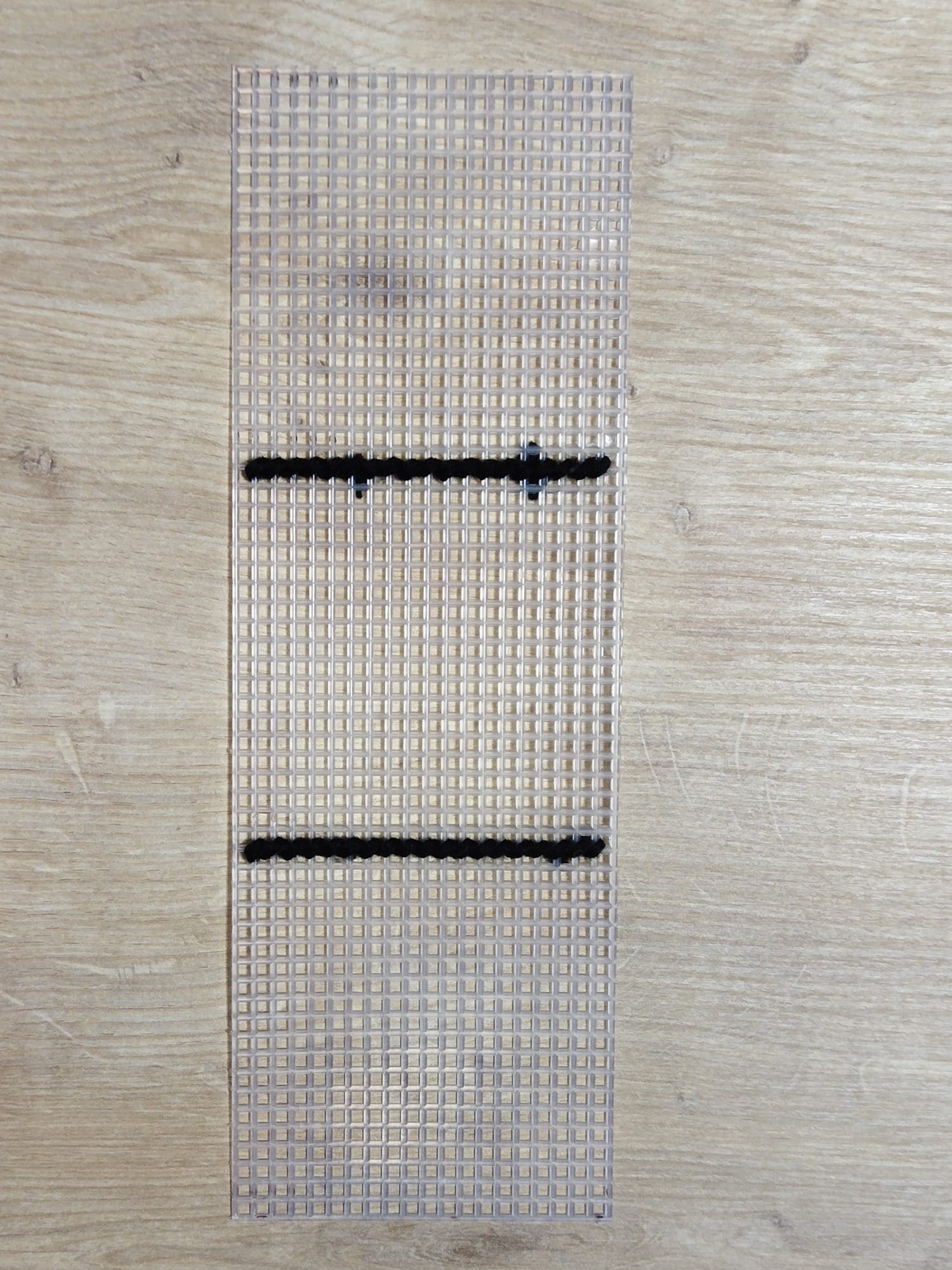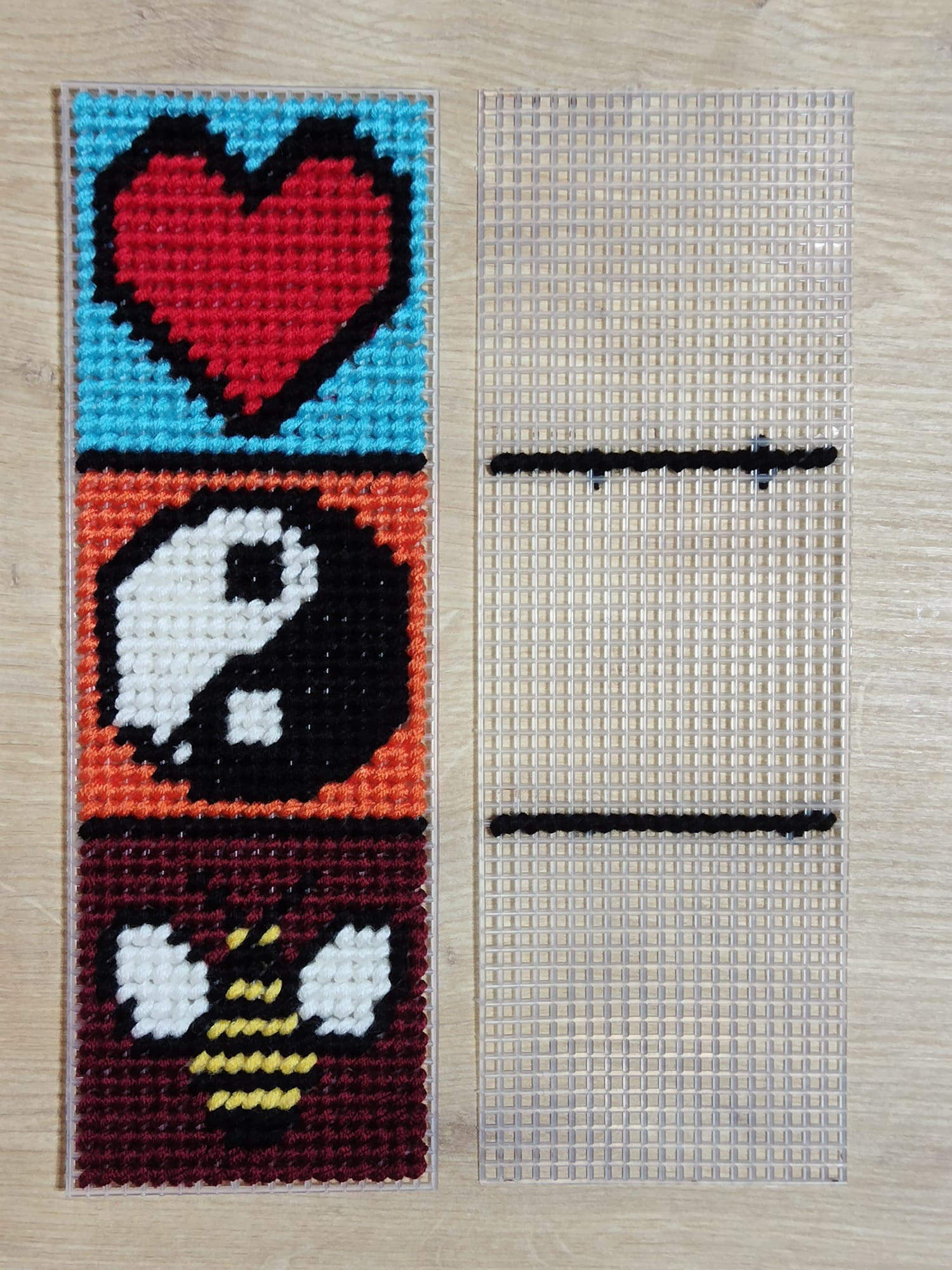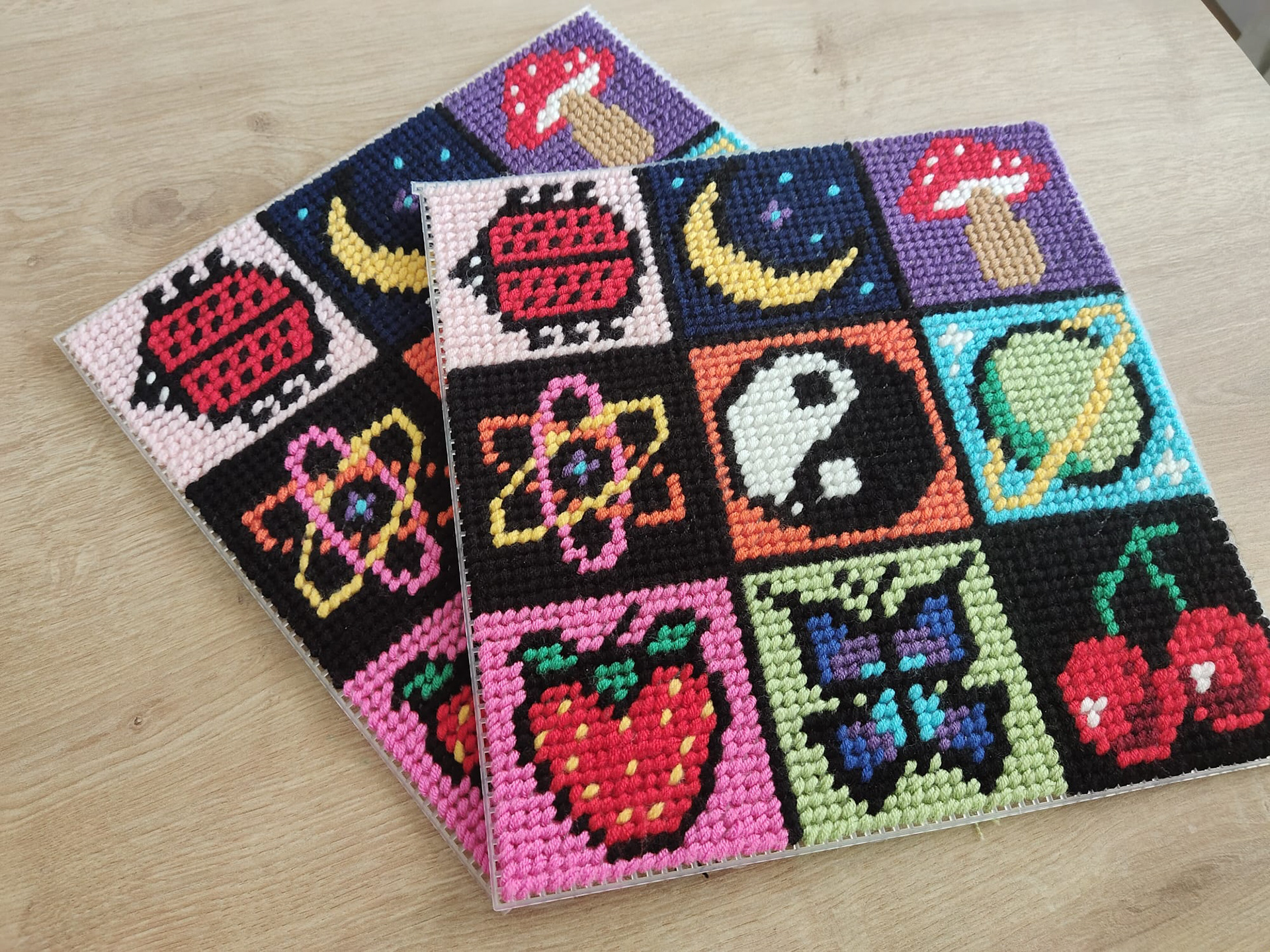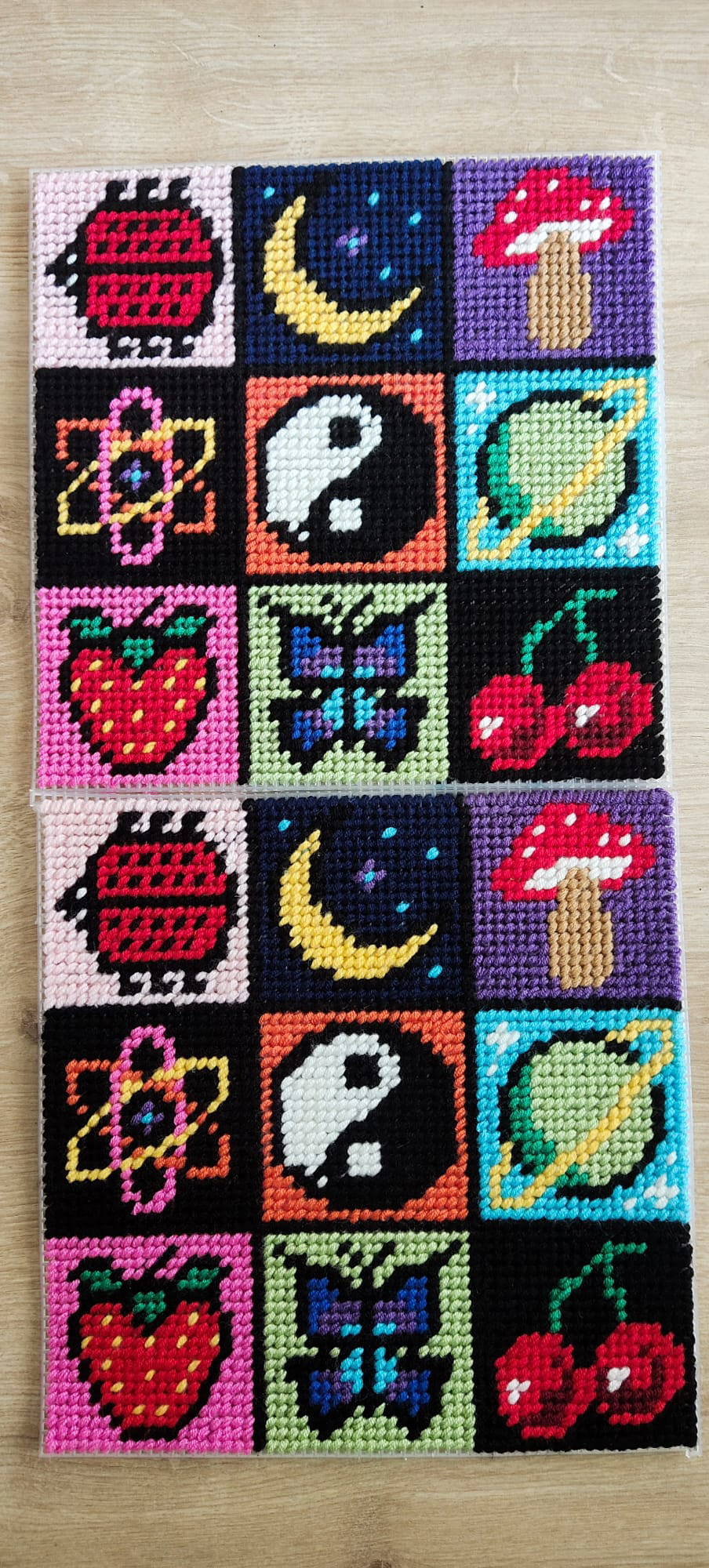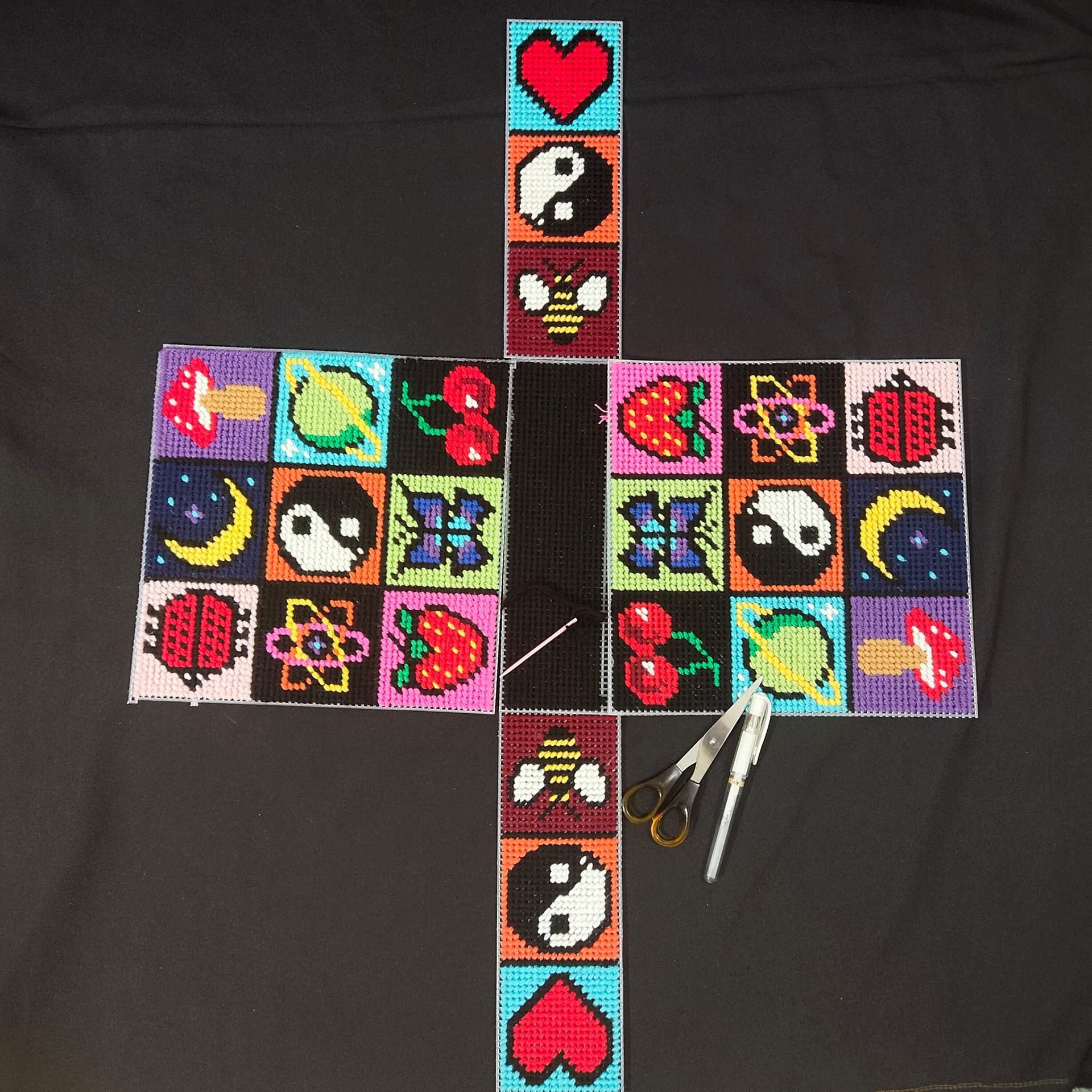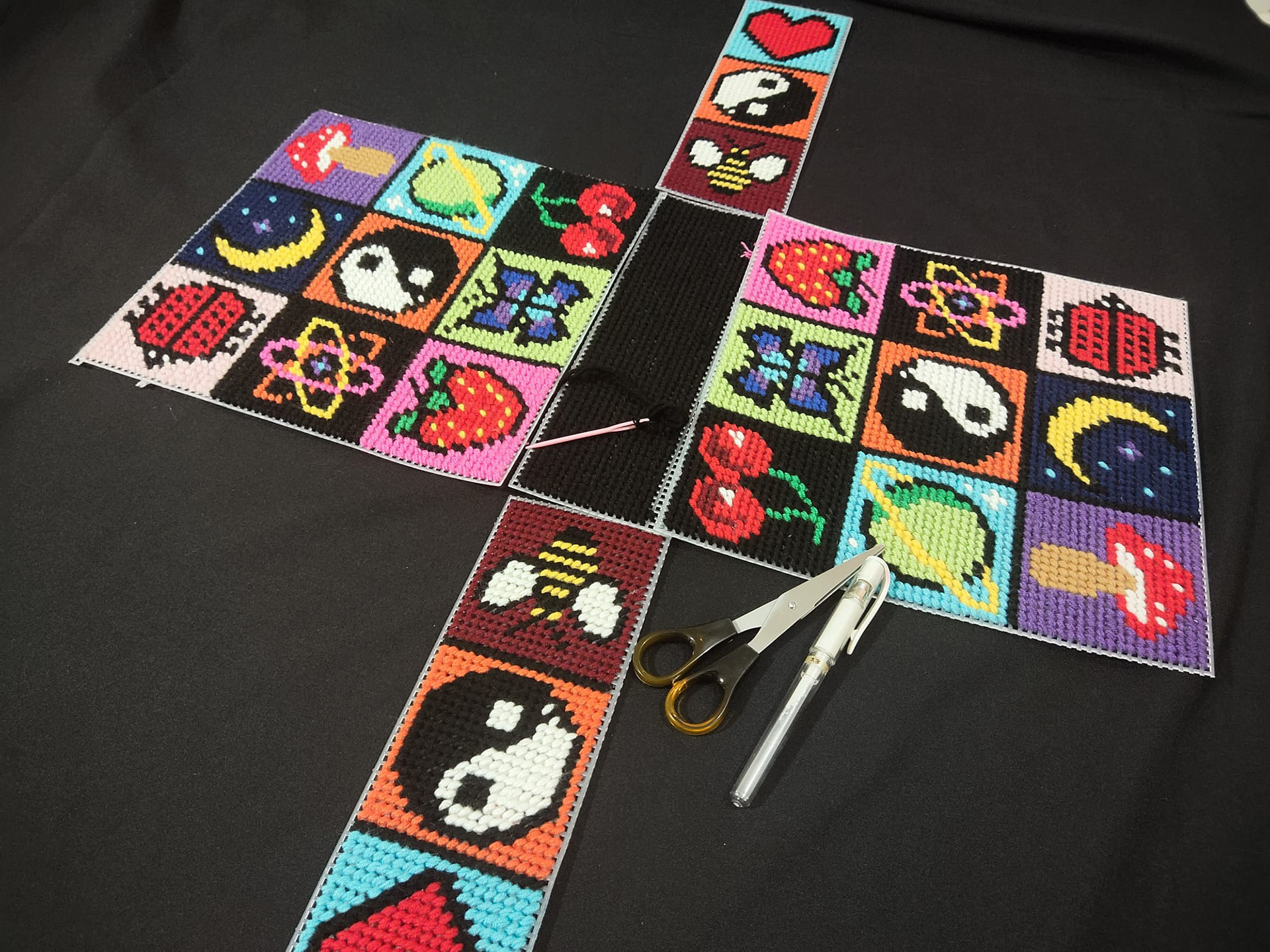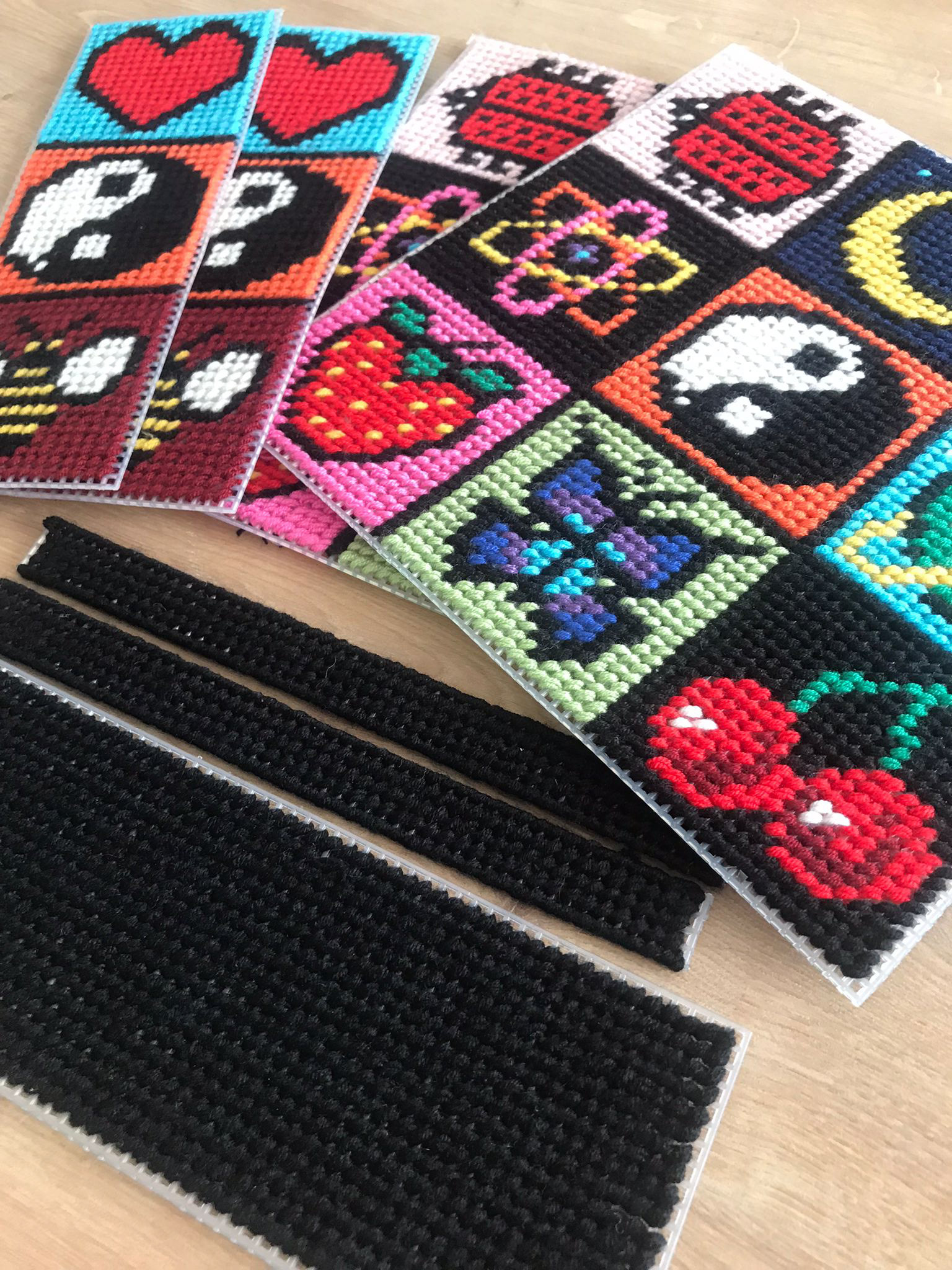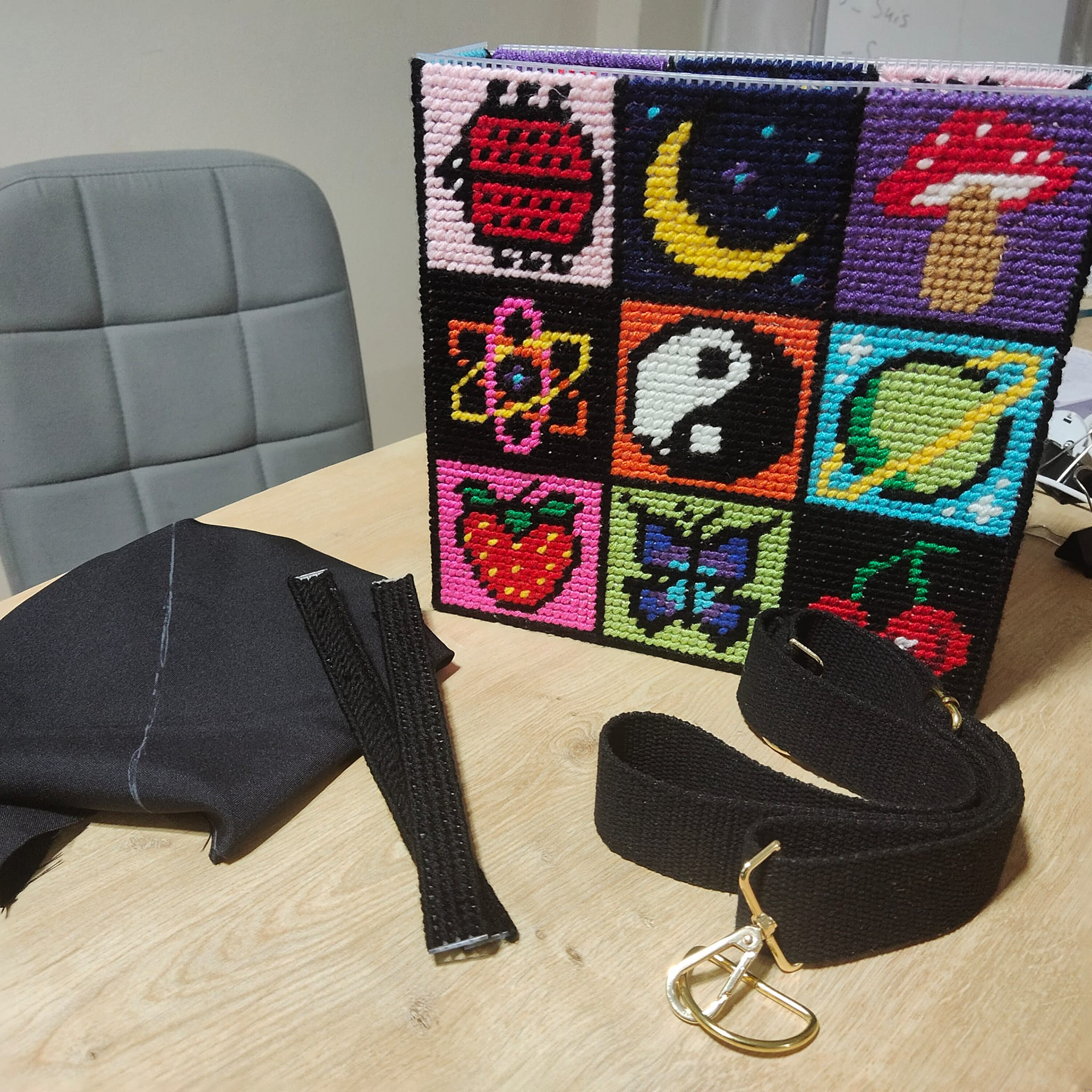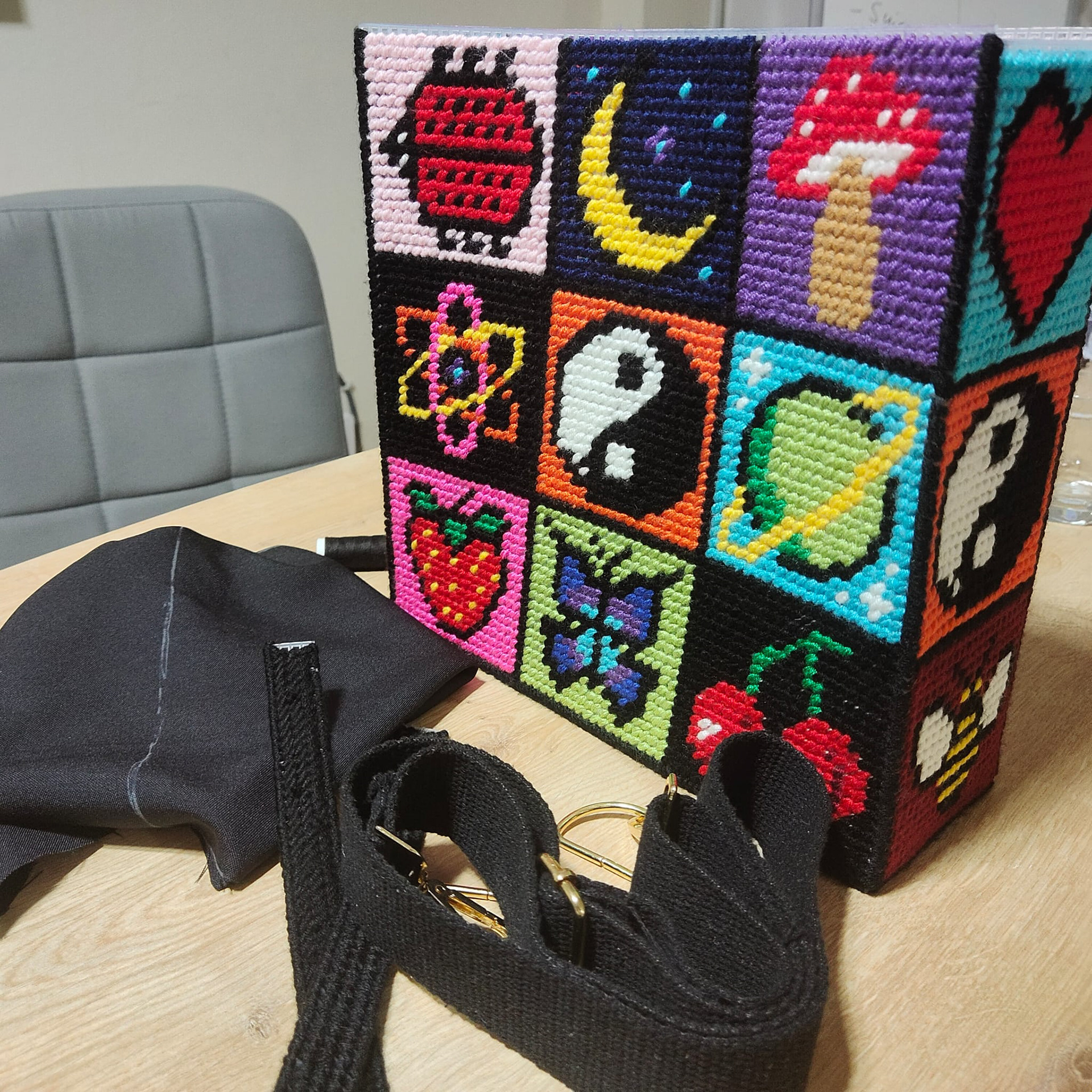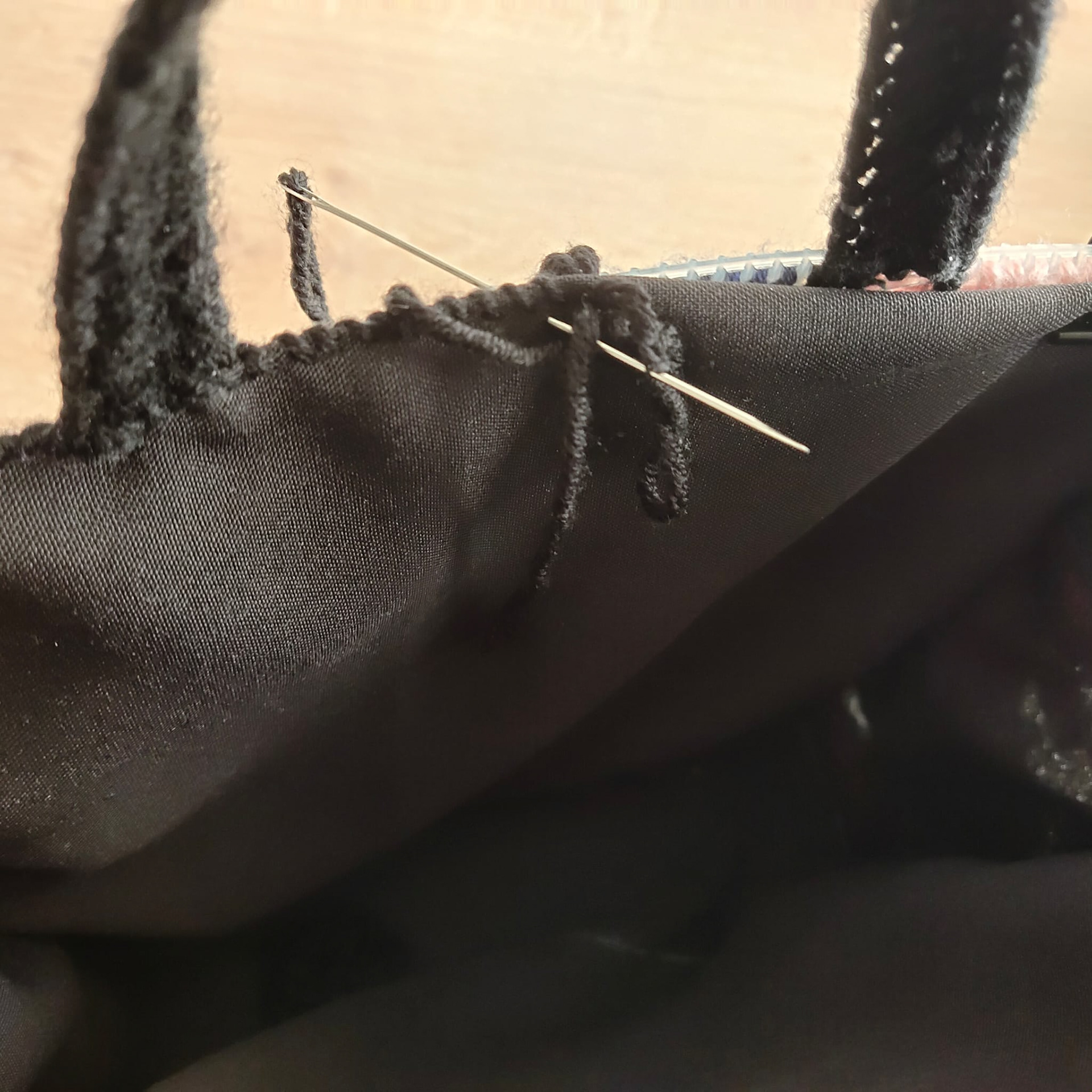 Experience the Vintage Charm with Cross Stitch UNIF Bag by Anisa Ozalp
Discover the meticulously crafted Cross Stitch UNIF Bag, a unique piece of art by Anisa Ozalp, inspired by the '70s vintage charm of Columbia Minerva's Ecology Tote Bag. A perfect blend of needlepoint and cross-stitch techniques, the bag's construction showcases exceptional talent using yarn and plastic canvas. Drawing influence from traditional tent stitches, this bag captures the essence of old tapestry. However, plastic canvas' fragility should be noted, as the bag leans more towards decorative purposes. Alternatively, these pieces can be creatively assembled as captivating wall art.
The creation process involves using a supply list of bulk yarn in a multitude of colors, 7-count plastic canvas, size 18 plastic canvas needles, and other essentials like felt, scissors, and glue. With the flexibility to customize the Cross Stitch UNIF Bag according to your preferences, Anisa Ozalp also offers pattern creation for diverse projects. Mass production options are available too.
The finished product is more than a bag - it's a trip down memory lane. The inside lining, a work of art in itself, perfectly complements the bag's exterior aesthetics. A series of process images and model pictures offer a glimpse into the bag's creation journey, from assembly to completion.
Expand your knowledge about the making of this art piece by viewing speedpaint videos and more on Anisa Ozalp's YouTube channel. Should you wish to commission a piece of artwork, feel free to get in touch.
Unveil the artistic process behind Anisa Ozalp's creations by immersing yourself in her Speedpaint videos and other content on her
YouTube channel
.  If you are drawn to commissioning bespoke artwork, Anisa is just a
message away
. As a seasoned fashion enthusiast, she possesses a keen creative flair adept at infusing fresh perspectives into any project. So, if your endeavor needs that innovative touch, do not hesitate to
contact Anisa
.