AYDIN ​​LADY ZUBEYDE TECHNICAL GIRLS VOCATIONAL SCHOOL

I am currently attending 12-grade Graphic Design classes at
Zübeyde Hanım Vocational and Technical Anatolian High School
in Aydin to improve my graphic design skills and my Turkish Language.  The school started education in 1944 and was named after the mother of Mustafa Kemal Ataturk. School's Admin is currently working on the EU standards with Erasmus + projects. 
My Projects in the School


The city of Aydın has a special location that contributes to the country's tourism. Agriculture also provides important sources for the city of Aydin. Figs remain the province's best-known crop, although other agricultural products are also grown intensively, and the city has some light industry. Besides figs and olive oil, the region's traditional crops, cotton also grew in the area.  

AYDIN is the city located at the heart of the lower valley of Büyük Menderes River ancient Meander River, commanding the region extending from the uplands of the valley down to the seacoast.  Aydın is located along an area that has been famous for its fertility and productivity since ancient times. Aydin has an amazing history linked to Argives, Trallians, Lydia, Athens, Sparta, Romans, Greeks, Ottomans, and Turkish.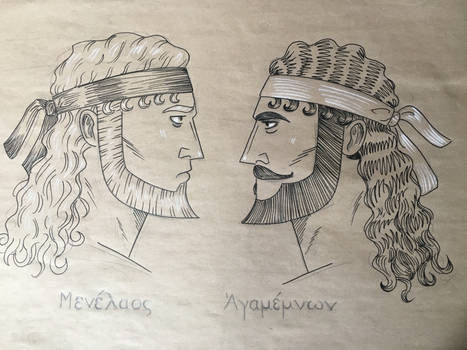 You can also watch and learn how I made some of my art by watching the Speedpaint videos and more on my
Youtube channel
. You can also
let me know
if you need to commission an artwork.