⚪ Review

: Procreate Dreams is a cutting-edge animation app designed for iPad.
⚪ Technical Features
: Suitable for creating animation, motion graphics, digital art, and hand-drawn animations.
⚪ Offers high-resolution capabilities and a range of Procreate brushes and tools.
⚪ User-friendly interface for both beginners and professional artists.
⚪ The app is ideal for creative storytelling and high-resolution animation.
⚪ The app was developed by Savage Interactive, a company founded by James Cuda, his wife Alanna, and Lloyd Bottomley.
⚪ History
: James Cuda has a background in freelance web design and developed Procreate to enable users to sketch, paint, and illustrate on the iPad.
⚪ Team
: Lloyd Bottomley, a self-taught coder, collaborated with James Cuda to develop the app.
⚪ Savage Interactive has consistently evolved Procreate and released Procreate Pocket for iPhone.
⚪ Background
: Procreate Dreams builds on the success of its predecessor with enhanced animation capabilities.
⚪ The app incorporates traditional animation techniques such as onion layers.
⚪ It adheres to the Disney principles of animation.
⚪ Aaron Blaise, a Disney legend, endorses Procreate Dreams.
⚪ Pricing
: Procreate Dreams is priced at $19.99, offering an affordable option for animators.
⚪ The app launched on November 22, exclusively in the Apple Store.
⚪ Article
: Expected to revolutionize the 2D animation industry.
⚪ James Cuda and his team's humble background and unique perspective have the potential to reshape the entertainment industry in the rugged terrain of Tasmania.
════ ⋆★⋆ ════
Aaron Blaise's Storyboard-to-Screen Process Using Procreate Dreams

Aaron Blaise shared the story reel he storyboarded and presented to Procreate Dreams. He makes it a point to adhere closely to his storyboards during animation. Since the software was in development, he created the reel in Photoshop and edited it in Premiere. Max Mueller composed the score.

Procreate Dreams is a comprehensive animation and design app that introduces various innovative features, such as the Multi-Touch Timeline and high-resolution video editing, along with the new [
.dream
] file format to enhance the creative process for artists while also ensuring their work is organized and backed up with
iCloud.
​​​​​​​
‧₊˚ ☁️⋅♡⋅☾⋅☁️ ˚₊‧  Procreate's introduction of

Procreate Dreams

, on November 22, 2023, marks an innovative leap forward in the realm of animation and creative design. This comprehensive animation app is loaded with an overload of powerful tools accessible to users of all levels, making

creating hand-drawn animations

 and incorporating multimedia elements like

photos

,

videos

, and

audio

into projects more seamless. The wide array of features Procreate Dreams offers truly sets it apart from other animation software. The

Draw & Paint feature

, with its enhanced resolution and textured brush options, allows for a more refined drawing experience. At the same time, the

Multi-Touch Timeline

revolutionizes animation with its fluid gesture controls. The addition of

high-resolution video editing

capabilities, coupled with the option to enrich videos with voiceovers, music, and sound effects, truly empowers users to bring their animations to life in a way that was impossible before. 
As the lyrics of '
Only the Beginning
,' sung by Unsecret x MØØNWATER in the introductory video of Procreate Dreams: This is the new age, fight, and
new way to face the dark side
. The game has changed; we have a new line, a new stage, and the battle begins within. Just when you think you've seen it all, know that this is only the beginning. It is a revival, and we ask you to open your eyes to the future as we ignite the flame and keep fighting to the end. 🎥 🎞️ 📽️ —Soon, we will see movies created by
a single person
, not just the big corporations, thanks to Procreate Dreams
App Store Preview: Procreate Dreams (4+)
Developer

: Savage Interactive Pty Ltd


Compatibility

: iPadOS 16.3 or later


Languages

: English, Arabic, French, German, Hindi, Indonesian, Italian, Japanese, Korean, Malay, Polish, Portuguese, Russian, Simplified Chinese, Spanish, Thai, Traditional Chinese, Turkish


Supports Family Sharing
⚪ 

Rich

2D animations

, expressive videos, and stories
⚪ Hand-drawn animations

with textured brushes
⚪ 

Animated effects, audio, and video
⚪

 Revolutionary

timeline

with fluid gestures
⚪

 Playhead, timeline edit, loop, color highlights, layer masks, clipping masks
⚪

 Hundreds of crafted

brushes

, brush sets, import custom brushes
⚪

 Full-featured

layering system
⚪

 Disc, Classic, Harmony, Value, and Palette color panels
⚪

 

Keyframes

for Motion & Live Effects
⚪

 

Animated

Warp and distort, Move, Scale, Rotate
⚪

 

Real-time

rendering, advanced keyframing
⚪

 

Next-gen

painting and compositing

engine
⚪

 High-quality video formats, including

ProRes
⚪

 

Flipbook

,

onion skins

frames,

import Animation Assist
⚪

 

Huge Resolution

Stage and Backstage
⚪

 

Snapping

for precision moves and alignment
⚪

 

Instant file opening

, continuous auto-save, undo history
⚪

 

Import Video

and photos in multiple formats
⚪

 

Import Audio

in multiple formats
⚪

 Share

.dream

files with audio and video
⚪

 

Export frames

, MP4s, PNG sequences with transparency
⚪

 

App Privacy

: Data Not Collected by the developer
The Next Frontier for iPad Animators
Introducing "Procreate Dreams"
: This standalone application is the latest innovation designed specifically for animators, enhancing the original
Procreate
experience. It promises to transform the animation creation process on the iPad with its cutting-edge features.
Expanded Creative Space
: Artists now have access to an impressive canvas capacity, with the limit expanded to an unprecedented one million by one million pixels, along with real-time rendering capabilities, significantly boosting creative potential.
Off-Canvas Editing
: A notable advancement is the ability to interact with and edit elements beyond the canvas's edges without the need to crop. This feature is a game-changer for artists dealing with large-scale compositions or those needing to perform edits outside the visible workspace for their animations.
Seamless Brush Integration
: Procreate Dreams cleverly incorporates the comprehensive Procreate brush library into the app, eliminating the requirement for a separate brush studio. This strategic integration ensures a smooth workflow transition for artists with dedicated time to develop custom brushes in Procreate.
Advanced Keyframing
: With the new keyframing feature and a specialized performance mode for animations, Procreate Dreams offers robust tools likely to streamline the animation workflow. This is particularly advantageous for beginners or those who need to be proficient in traditional frame-by-frame animation techniques. Artists can now make keyframe adjustments, including
Hue
,
Saturation
, and
Blur
, broadening the horizons for creative and dynamic visual narratives without switching to more complex animation suites.
Ongoing Enhancements
: Post-launch, Procreate Dreams is poised for growth, promising future enhancements and additional features, signifying a forward-moving trajectory for the app.
[.dream] format by Procreate for the animation industry.
CREATIVE TOOLKIT OF PROCREATE DREAMS
: Introducing the new file format,
.dream
, is particularly noteworthy as it ensures that all project assets are bundled together and optimized for
iCloud synchronization
and backups, with the bonus of a saved undo history. This, along with the support for iCloud synchronization and eternal history, provides a safety net for users, ensuring that their work is always organized, backed up, and easily retrievable.
The compatibility of Procreate Dreams with all iPads running
iPadOS 16
, along with its availability in 19 languages, further showcases Procreate's commitment to providing a user-friendly and inclusive product. 
Lastly, the utilization of the iPad's GPU for a smoother and faster animation experience, along with the support for
multi-touch
and
Apple Pencil
, makes the creative process more intuitive and enjoyable. The introduction of the new painting engine and audio engine, which support documents up to
1 million by 1 million pixels
and low-latency audio editing with support for hundreds of audio tracks and professional-grade video formats, respectively, further solidifies Procreate Dreams as a groundbreaking product that is set to revolutionize the world of animation and creative design.
PROCREATE AVAILABLE BRUSHES 🖌️
The Flipbook tool
in the Procreate Dreams 2D animation app for iPad is described as an "
homage to traditional animation
." It offers a user interface that focuses on traditional animation techniques and is designed to make it easier for users to create animations with a classic look and feel. Some key features of the Flipbook tool include:
Onion Skins
: This feature allows animators to
view several frames simultaneously
. It can be activated while painting and animating and provides options for customizing frames with different colors, opacity, and more. Onion skins are useful for maintaining consistency between frames in traditional animation.
Support for Rotoscoping
: Procreate Dreams supports the import of
ProRes footage
up to 8K in resolution, making it suitable for rotoscoping projects. Rotoscoping involves animating by tracing over video frames.
Focused User Interface
: The Flipbook tool's user interface is tailored to traditional animation methods, making it intuitive for users familiar with classic animation techniques.
In summary
, the Flipbook tool in Procreate Dreams allows users to create animations with a traditional animation style, complete with onion skinning and support for rotoscoping, all while providing a user-friendly interface for animation tasks.
Creating Dreams with Procreate: Where 2D Animation Meets Expressive Storytelling
EXPLORING THE FEATURES OF PROCREATE DREAMS
With Procreate Dreams
, users can access an extensive toolkit for creating rich 2D animations, expressive videos, and compelling stories.
Draw & Paint:
 Experience a redefined drawing journey with added texture options through Procreate brushes and enhanced resolution. Effortlessly hide the timeline to maximize drawing space.
Performing
: Animation, motion recording, and effects applications are now more intuitive, providing immediate responses as the movie plays.
Multi-Touch Timeline:
 A groundbreaking timeline crafted specifically for animation, offering fluid gesture controls to maintain focus on creation.
Audio & Video:
 Seamlessly edit and enrich videos with audio, including voiceovers, music, and sound effects, to bring your animations to life.
High-Resolution Video:
 Edit easily using 4K ProRes footage for pristine video quality.
Keyframes:
 Experience power and precision with simplified keyframe usage.
Stage: 
Create extensive sets and decide when to bring elements into the spotlight or keep them backstage. Utilize pinch gestures for detailed zooming, panning, and rotating on the stage.
Real-Time Rendering:
 Instantly playback your movie while editing to enhance creativity.
Onion Skins:
 Customize and activate Onion Skins with ease.
Text & Type:
 Animate text and import custom fonts to match your style.
File Format:
 .dream, a new file format, ensures all assets are bundled together, optimized for iCloud synchronization and backups, with a bonus of saved undo history.
Instant Open & Automatic Saving:
 Dive straight into creation with instant file opening and closing, and rest assured that all changes are automatically saved.
iCloud Support & Eternal History:
 Keep everything organized and backed up with iCloud synchronization, plus experiment without fear of losing work, thanks to saved undo history.
Procreate Dreams
harnesses the power of the
iPad's GPU
for a smoother and faster animation experience, departing from traditional
CPU-based software
. Artists can now leverage
multi-touch and Apple Pencil support
for more intuitive timeline navigation, loop duration adjustments, and direct character manipulation in real time.
Furthermore
, Procreate Dreams introduces a new painting engine that supports documents up to
1 million by 1 million pixels
, breaking the previous 16k resolution limit. Plus, the new Procreate audio engine offers low-latency audio editing, with support for hundreds of audio tracks and professional-grade video formats like ProRes.​​​​​​​
Unleash Your Creativity with Innovative PROCREATE 2D Animation
Creating stunning 2D animations and unleashing your creative dreams has never been easier than with Procreate Dreams. As a cutting-edge animation app, Procreate Dreams empowers artists and designers to produce captivating multimedia content with innovative tools and a user-friendly interface. From animation and motion graphics to digital art and hand-drawn animations, Procreate Dreams offers high-resolution capabilities and a wide range of Procreate brushes and tools. This Procreate Dreams review highlights its benefits, making it an ideal choice for iPad animation and multimedia integration. Explore Procreate tutorials and learn how to master flipbook animation, unleashing your creativity and achieving artistic excellence. With Procreate Dreams, you'll embark on a journey of creative storytelling and high-resolution animation that's both user-friendly and innovative, making it a game-changer in digital design and multimedia. Stay updated with the latest Procreate news and updates, and witness the future of animation unfold before your eyes.
ART CREATED BY ME USING PROCREATE
For a glimpse into my PROCREATE creations  ➟ CLICK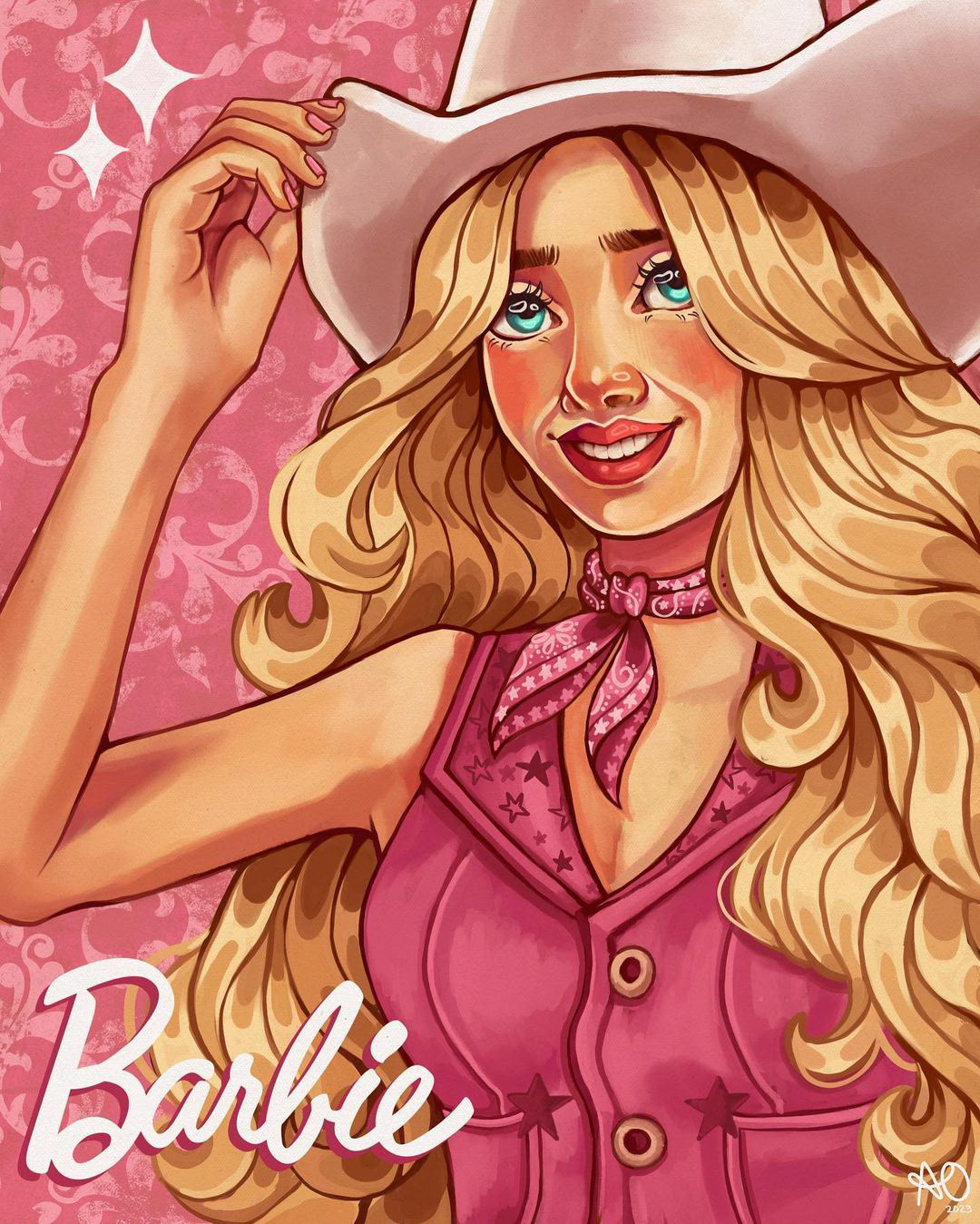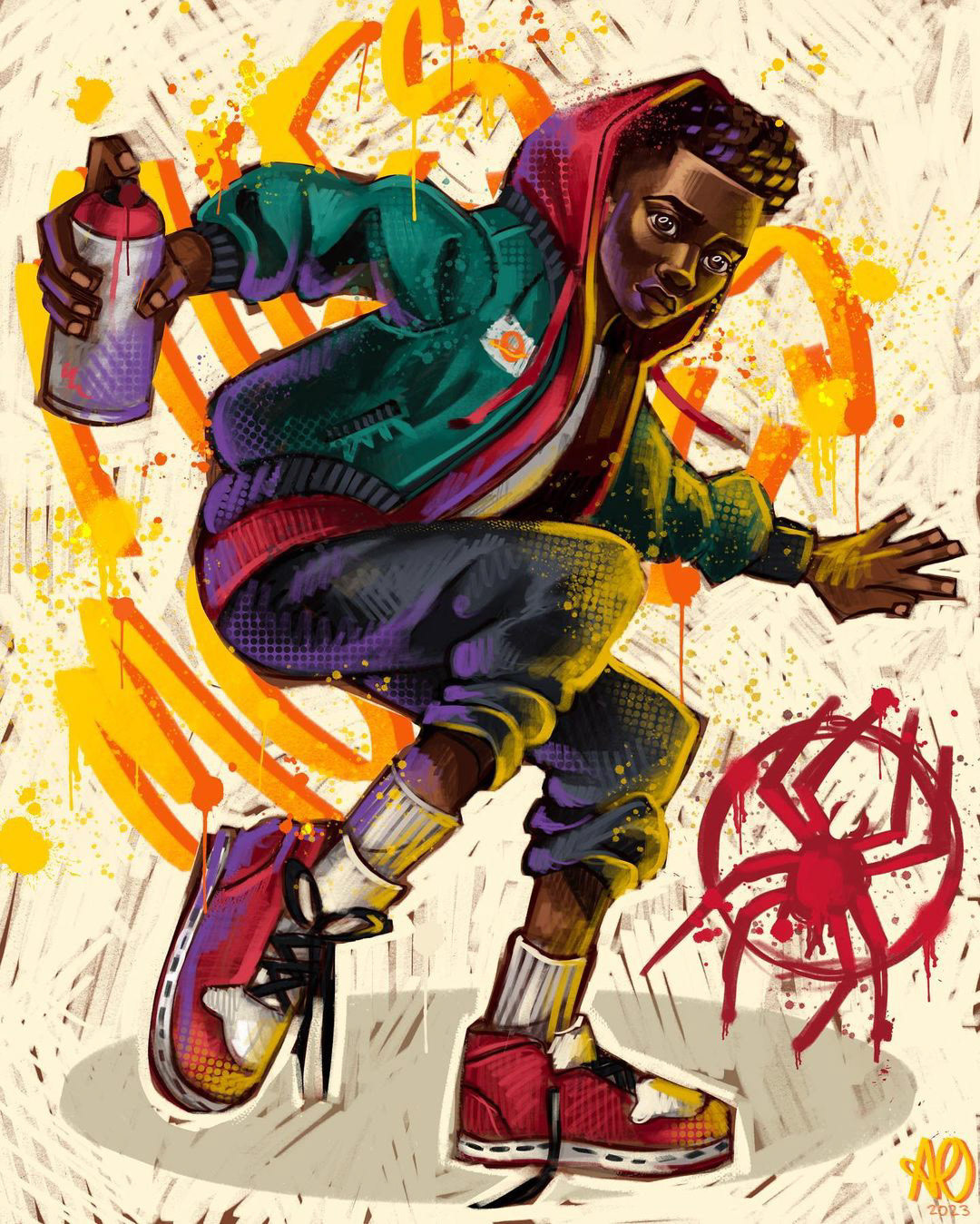 #ProcreateDreams #Animation #2DAnimation #Procreate #ProcreateDreamReview #Design #InnovativeFeatures #AnimationApp #MotionGraphics #MultimediaElements #Draw&Paint #Multi-TouchTimeline #HighResolutionVideoEditing #.dreamFileFormat #iCloudSynchronization #iPadOS16Compatibility #UserFriendly #InclusiveProduct #iPadGPU #ApplePencilSupport #PaintingEngine #AudioEngine #ProcreateBrushes #FlipbookTool #TraditionalAnimation #OnionSkins #Rotoscoping #UserInterface #CreativeStorytelling #Keyframes #RealTimeRendering #TextAnimation #ProResVideoFormat #GPUBasedSoftware #HighResolutionCapabilities #ProcreateTutorials #DigitalArt #ProcreateNews
Unleash Your Artistic Potential by learning Animation and Procreate Dreams
Are you ready to unlock your creativity and master the art of digital drawing? Look no further than the Procreate Dreams Mastery Course, your ultimate guide to becoming a proficient digital artist. The Introduction to Digital Art with Procreate Dreams is perfect for beginners, providing you with the essential tools and knowledge needed to get started. As you progress, you can dive into the Procreate Dreams Essentials and Advanced Techniques courses, designed to help refine your skills and take your artwork to the next level. For those wanting to turn their ideas into stunning digital masterpieces, our From Concept to Creation with Procreate Dreams course is just what you need. And if you're an illustrator or designer, Procreate Dreams has specialized content tailored just for you. With the Complete Guide to Digital Drawing, you'll have everything you need to create beautiful, eye-catching artwork that stands out. So, what are you waiting for? Start your journey with Procreate Dreams today and transform your creative dreams into reality! Purchase the app from the App Store and start learning  
➟
education.procreate.com/lessons
Procreate Dreams Mastery Course | Introduction to Digital Art with Procreate Dreams | Procreate Dreams: Unlock Your Creativity | Procreate Dreams Essentials for Beginners | Advanced Techniques in Procreate Dreams | From Concept to Creation with Procreate Dreams | Procreate Dreams: Transform Your Ideas into Digital Art | Procreate Dreams for Illustrators and Designers | Procreate Dreams: The Complete Guide to Digital Drawing | Create Stunning Artwork with Procreate Dreams
From Tasmania's rugged terrain and humble background to revolutionizing the animation industry.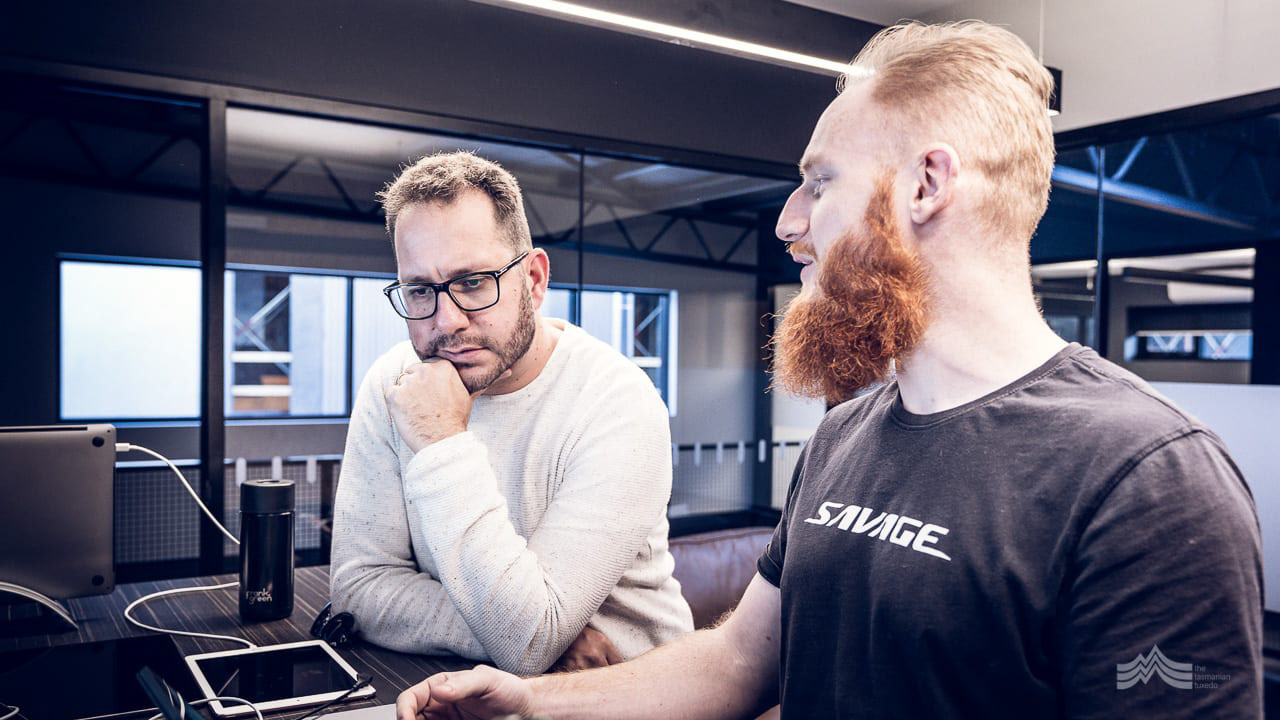 The narrative of Procreate
, a leading digital art application, encapsulates passion and tenacity. James Cuda, co-founder of Savage Interactive - the company behind Procreate, has harbored a deep love for art since childhood. His work as a freelance web designer in the rugged terrains of
Tasmania
, a southeastern Australian island state, led him to a pivotal encounter with iPad drawing in 2010. This interaction ignited an ambitious vision: creating an application enabling users to delve into sketching, painting, and illustrating. Being far from crowded capitals allowed the
Procrete Team
to focus on the features and design of the project, essentially creating great things from nothing.
However,
James Cuda
acknowledged the need for coding expertise to actualize his vision. Meeting with Lloyd Bottomley, a self-taught coder, and fellow Tasmanian, marked a turning point. "Finding Lloyd was like a weight lifted off my shoulders," Cuda reflects. "After collaborating on several freelance projects, it was evident that Lloyd's coding prowess would allow me to focus on the design aspect without the complexities of coding." With Cuda at the helm, his wife Alanna managing financial matters as CFO, and Lloyd tackling the coding, the "
holy trinity
" was complete, setting the stage for greatness.
James and his wife Alanna
subsequently founded Savage Interactive and embarked on the development journey of Procreate. The team dedicated countless nights and weekends to the project amidst their freelance commitments. The process involved over 100 design revisions and three full rebuilds before they deemed it ready for launch, with a modest budget of $15,000.
Growing up underprivileged,
Cuda
was no stranger to taking risks. "
Risking everything felt natural. If it doesn't pay off, I've been in that situation before, and I'll be fine
," he states.
Upon its release on March 8, 2011
, Procreate rapidly gained global traction, becoming a preferred tool for professional and amateur artists. The app has facilitated the creation of various artworks, from fashion illustrations to movie posters. Coming from a humble background, Cuda's fearlessness in the face of having nothing propelled him to risk everything, continuously reinvesting in his business to create even greater apps.
Savage Interactive
has consistently evolved and refined Procreate, releasing
Procreate Pocket for iPhone
, which boasts a high-resolution canvas, sophisticated layering, and 136 unique brushes. This iteration caters to artists seeking mobile creative solutions from Tasmania to Timbuktu.
Despite its growth, Savage Interactive retains its startup essence; as
Lloyd Bottomley
explains, "
Our creative process is unstructured. Ideas are thrown into the wild engineering and design arena, and we collaboratively navigate the way forward
."
The animation industry, propelled by technological advancements, continually unveils new creative horizons. One of the most anticipated innovations is the imminent launch of
Procreate Dreams
, a 2D animation application exclusively for iPad, poised to revolutionize the 2D animation landscape.
Procreate Dreams builds on the success of its predecessor, lauded for its intuitive interface and robust features. The new application enhances the animation capabilities of Procreate, providing a comprehensive toolset designed expressly for 2D animation.
Procreate Dreams
uniquely marries traditional animation techniques with digital technology. The application incorporates onion layers, a classic animation technique that facilitates seamless motion by allowing animators to view multiple frames simultaneously. Furthermore, it adheres to the venerable Disney principles of animation, foundational guidelines employed by Disney animators for decades to produce iconic animated films.
Aaron Blaise
, a Disney legend whose portfolio includes seminal films such as The Lion King, Beauty and the Beast, and Brother Bear, is one of Procreate Dreams' most ardent advocates. He is excited about the potential of Procreate Dreams to reinvigorate interest in 2D animation. He recalls a conversation three decades ago during the production of Beauty and the Beast when his boss predicted the advent of digital drawing. Although skeptical at the time, Blaise now embraces digital tools like Procreate Dreams for his animations, even creating a short animation featuring a '
The Little Blue Penguin's Dream of Flying
*' from Tasmania for the app's launch reveal.
*The world's smallest penguin, the eudyptula minor. Known as the little or fairy penguin, an estimated 110,000 to 190,000 are thought to call Tasmania and its islands home.
One standout feature of Procreate Dreams is its
affordability
, priced at just $19.99, making it an attractive proposition for budding animators compared to other pricier alternatives. Coupled with its user-friendly interface and comprehensive toolset, it is set to democratize the world of animation, making it accessible to a new generation of creators.
Procreate Dreams
is launching on November 22, exclusively in the Apple Store. As the digital art and animation industry continues to evolve, Procreate Dreams is at the forefront of this transformation, offering an innovative and accessible solution for global creators and animators.
In conclusion
, Procreate Dreams is set to revolutionize 2D animation by upholding traditional animation techniques while harnessing the advantages of digital technology. Endorsed by industry stalwarts like Aaron Blaise, Procreate Dreams is expected to make waves in the animation community upon its launch.
James Cuda's humble background, far removed from the hustle and bustle of the entertainment industry, provides him with a unique perspective that could reshape the industry as we know it.
I want to express my sincere gratitude to everyone who has contributed to creating valuable tools for artists, with a particular shoutout to the women in this field. A special thank you to
Alanna
, the co-founder and CFO of Procreate Company, for her incredible work.
I have been using Procreate since the age of 11, and it has been a crucial part of my artistic journey. Now, at 17, I am excited to hone my skills further as I continue my education in the Esma
[
Ecole Supérieure Des Métiers Artistiques
]
Animation department in Lyon, France. I am confident that
Procreate Dreams
will be an essential tool in helping me create animation pieces during this new chapter of my life.
════ ⋆★⋆ ════
PROCREATE IS ALL ABOUT

#Procreate

#DigitalArtApplication

#JamesCuda

#SavageInteractive

#iPadDrawing

#LloydBottomley

#AnimationIndustry

#ProcreateDreams

#2DAnimationApplication

#TraditionalAnimationTechniques

#DisneyPrinciplesOfAnimation

#AaronBlaise

#TheLionKing

#BeautyAndTheBeast

#BrotherBear

#TheLittleBluePenguinsDreamOfFlying

#EudyptulaMinor

#Tasmania

#FairyPenguin

#AppleStore

#DigitalArtIndustry

#GlobalCreatorsAndAnimators

#AnimationTools

#UserFriendlyInterface

#AffordableAnimationSoftware