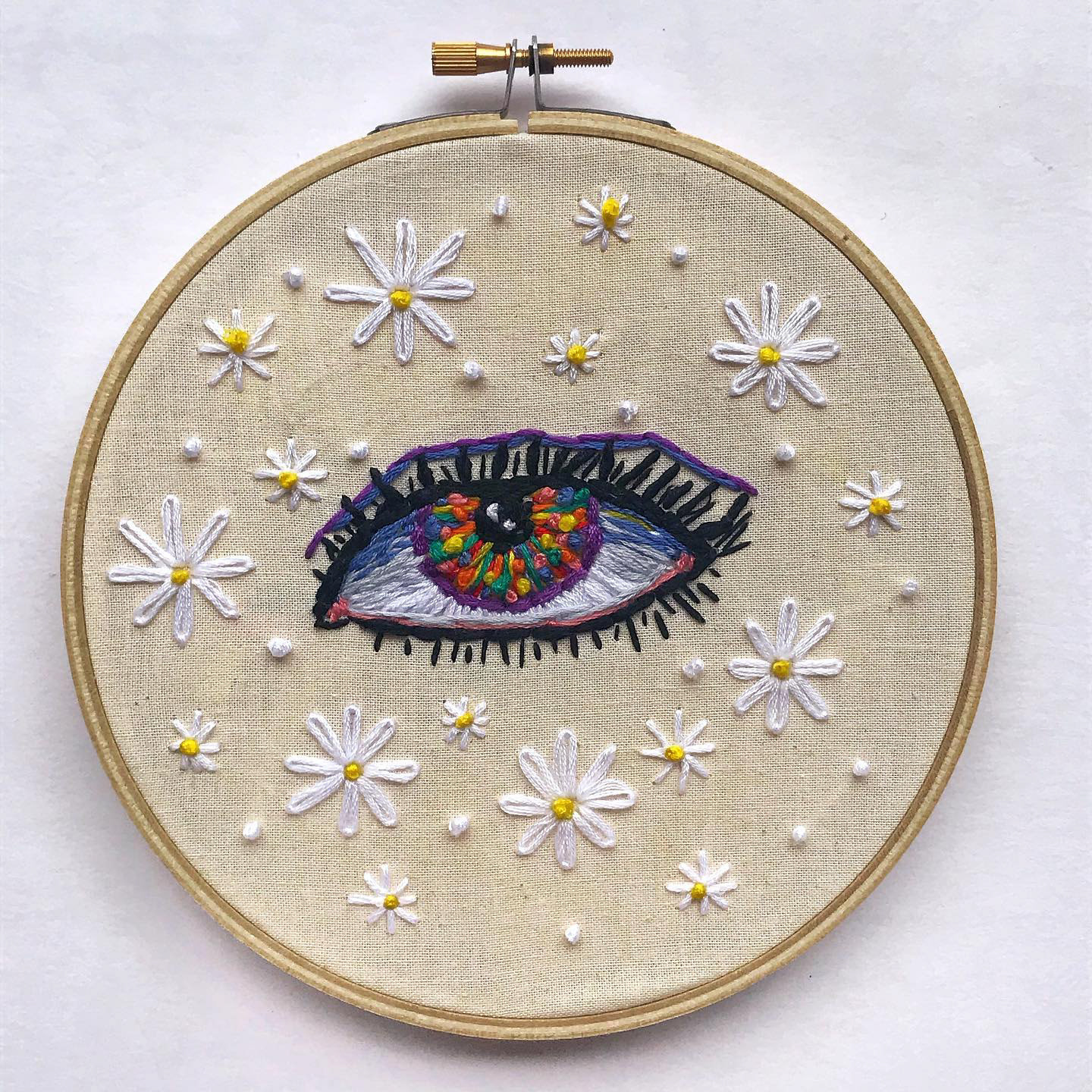 Embroidery decorates fabric or other forms using a needle to apply thread or yarn. Embroidery also can be incorporated into other materials, such as pearls, beads, and sequins. I experimented in 2020 with embroidery in this collection for my fashion design assignment. The goal was to embroider something representing me and how I see the world. My interpretation was to create colorful eyes and textures to describe my nature artistically. 
The beholder of beauty beholds grace.
The admirer of beauty contemplates grace.
 The thinker of beauty embodies grace.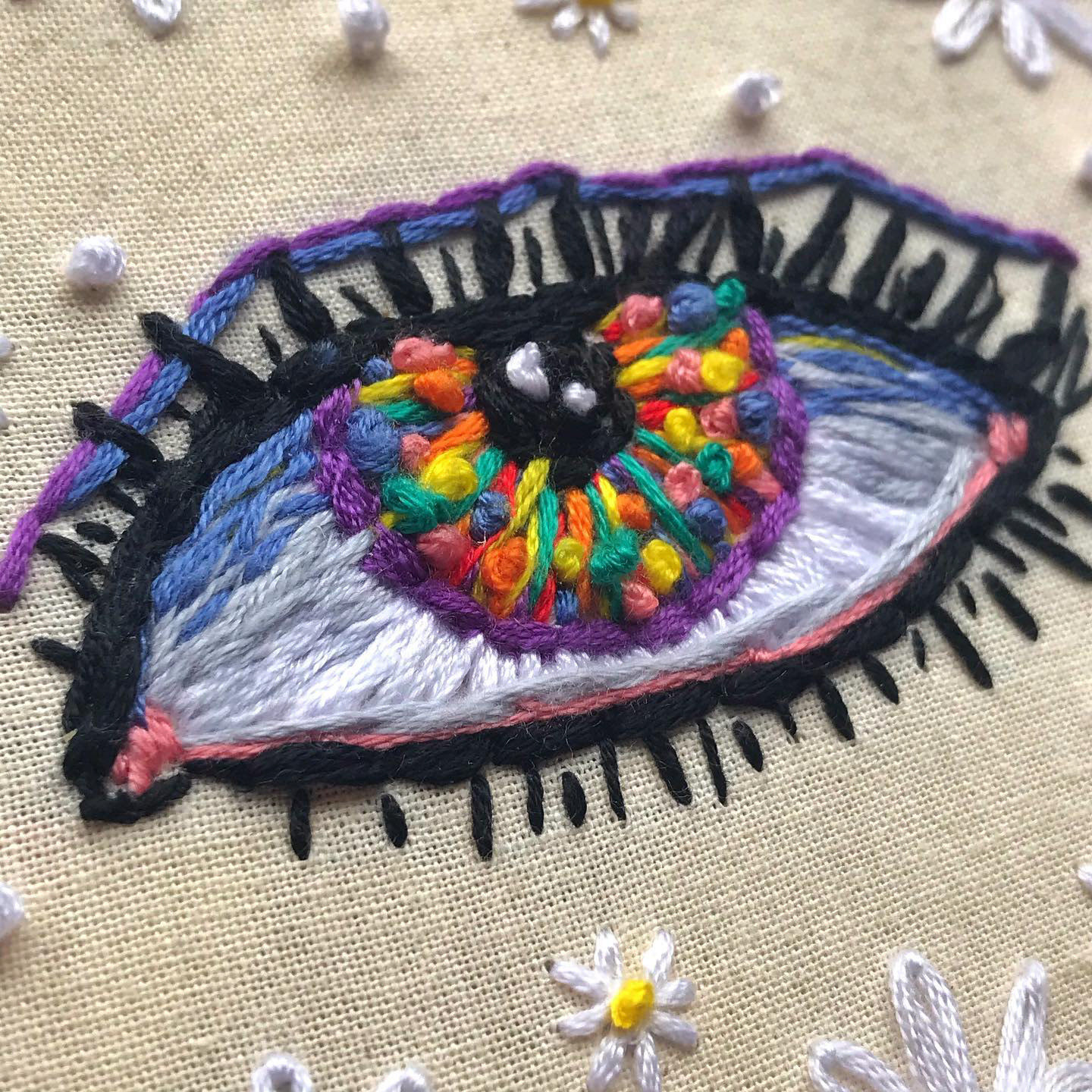 Unleash Creativity with Vibrant Embroidery Artistry by Anisa Ozalp
Embark on a journey into the world of embroidery artistry with the captivating works of Anisa Ozalp. As a skilled embroidery artist, Anisa brings forth a delightful fusion of colors and textures, adorning fabric and other materials with intricate needlework. With a keen eye for design, she explores the beauty of embroidery, incorporating threads, yarns, pearls, beads, and sequins to create stunning decorative pieces. In her 2020 fashion design assignment, Anisa experimented with embroidery, infusing her artistic expression and personal perspective into each stitch. Through vibrant eyes and textured patterns, she captures the essence of her artistic nature. Experience the allure of her eye embroidery and floral designs, where creativity meets grace in every thread.

Immerse yourself in Anisa's creative process by watching the captivating Speedpaint videos and more on her
YouTube channel
. If you're seeking to commission an artwork or explore the world of embroidery designs, Anisa is ready to bring your vision to life. For inquiries and commissions, Anisa can be
contacted
directly. 
#embroidery, #embroidery machine, #embroidery library, #embroidery near me, #embroidery designs, #needlepoint, #embroidered, #embroidery stitches, #custom embroidery, #how to embroider, #embroidery patterns, #free embroidery designs, #Custom embroidered hats, #embroidery thread, #embroidery floss, #embroidered shirts, #embroidery hoop, #embroidery garden, #hand embroidery, #embroider, #custom embroidery near me, #embroidery kits, #embroidery software, #free embroidery patterns, #embroidery online, #embroidery definition, #embroiderydesigns, #embroidery supplies, #embroidery shops near me, #embroidery for beginners, #how to embroider letters, #embroidery boutique, #embroidery kit, #embroidery design, #hand embroidery patterns, #types of embroidery, #custom embroidery patches, #embroidery designs free, #embroidery art, #embroidery shop, #cute embroidery, #embroidery ideas