Scuba
means
S
elf-
C
ontained
U
nderwater
B
reathing
A
pparatus, allowing you to move freely underwater and making you feel you are part of the marine life. I enjoy diving, and it feels like meditation and surrealism. Diving is also the closest thing to flying. Hardly dealing with gravity makes you feel like you're weightless and flying into the blue. My next adventure would be getting my
SSI
diving license and diving with Dolphins.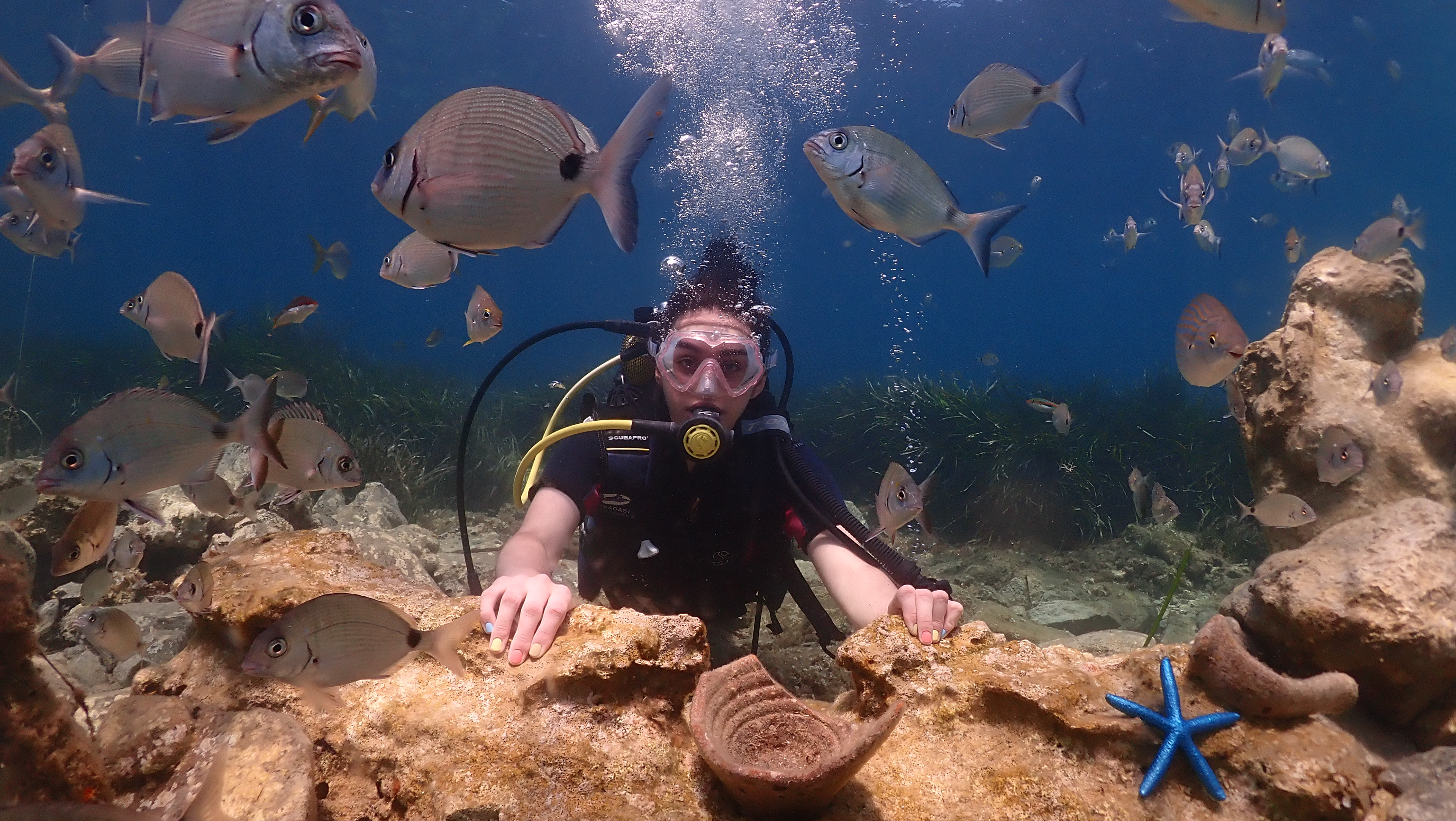 Dive into the Deep Blue: Anisa Ozalp's Marine Life Art Inspired by Scuba Diving
Immerse yourself underwater with Anisa Ozalp's unique Marine Life Art, influenced by the serene and surreal experience of scuba diving. Anisa's artwork, inspired by the Self-Contained Underwater Breathing Apparatus (S.C.U.B.A.), captivates the imagination, symbolizing the freedom and tranquility found beneath the waves. As part of her creative process, she equates diving with meditation, embodying the sensation of weightlessness and the thrill of flying into the blue. These elements are seamlessly incorporated into her illustrations, as showcased in her project for a children's book. Anisa's journey continues with her upcoming adventure to acquire her SSI diving license and the anticipated experience of diving with dolphins. Explore the meditative allure of scuba diving through Anisa Ozalp's Marine Life Art, and let it transport you into a mesmerizing underwater world.
Explore the enchanting underwater world through
Anisa Ozalp's YouTube channel
,
reach out
to her for a personalized glimpse into marine life, and commission a piece of art that brings the serene beauty of the ocean to your space.