In this collection, I created some art utilizing Acrylic Paint. It is a water-based, fast-drying paint widely used by artists since the 1960s. It can be used thickly or thinly, depending on how much water is added. Acrylic Paint uses a synthetic resin to bind pigments; it is waterproof once dried. You can also
let me know
if you need to commission an artwork.
PROCESS: Goku Black Rose Anime
Super Saiyan Rosé was the creation of Goku Black who showed off this form when fighting against Goku and Vegeta in the Future Trunks arc.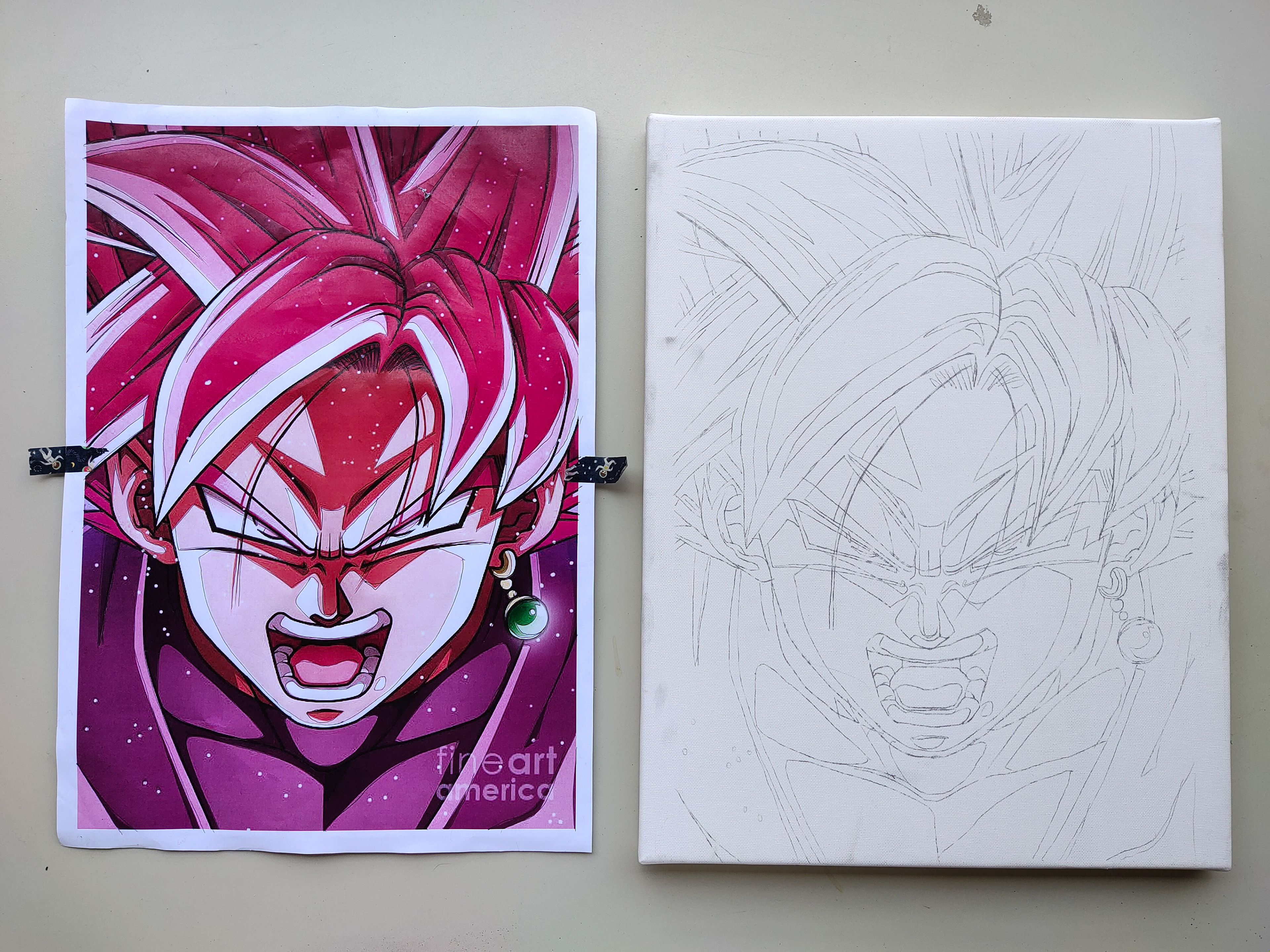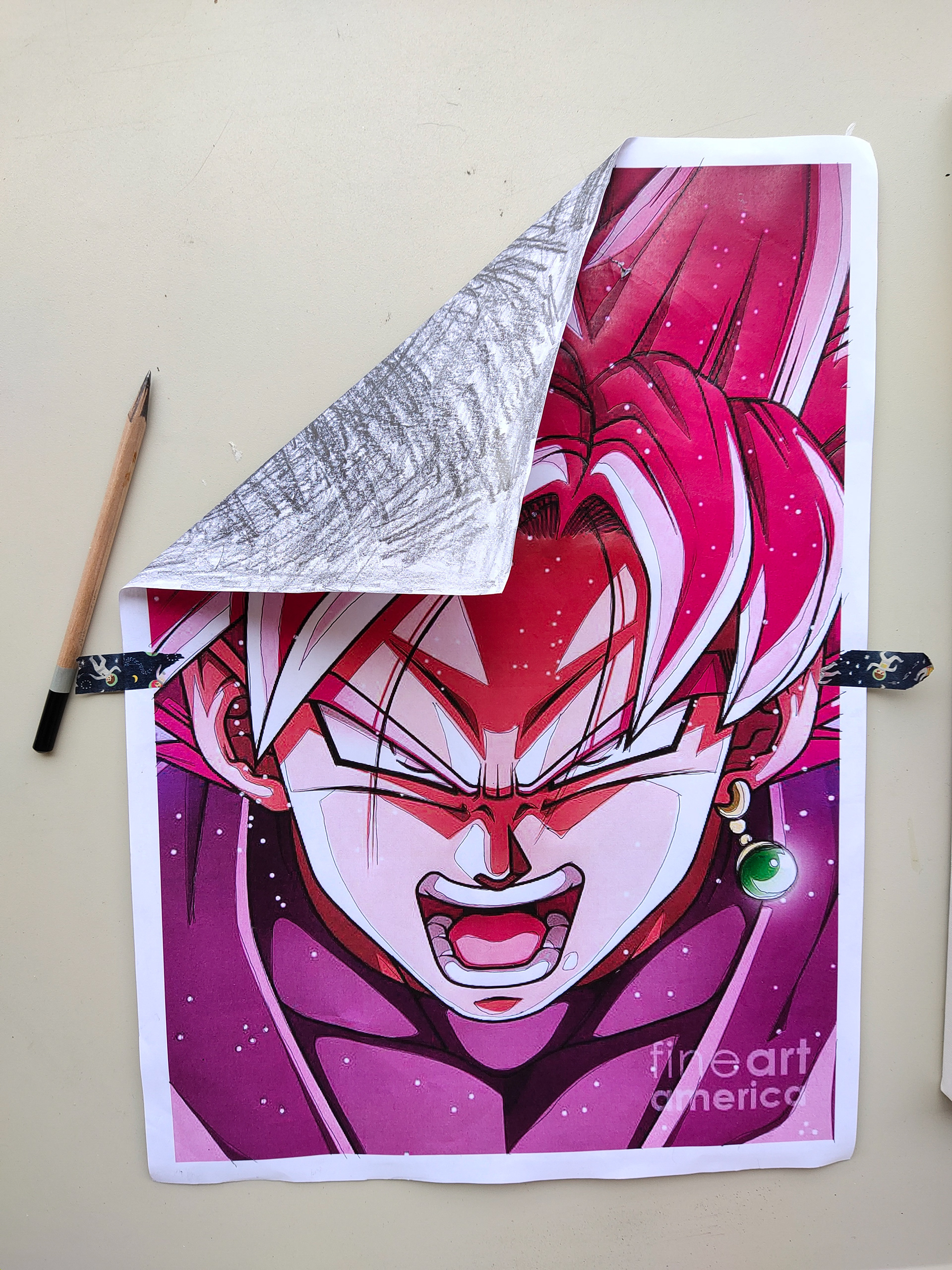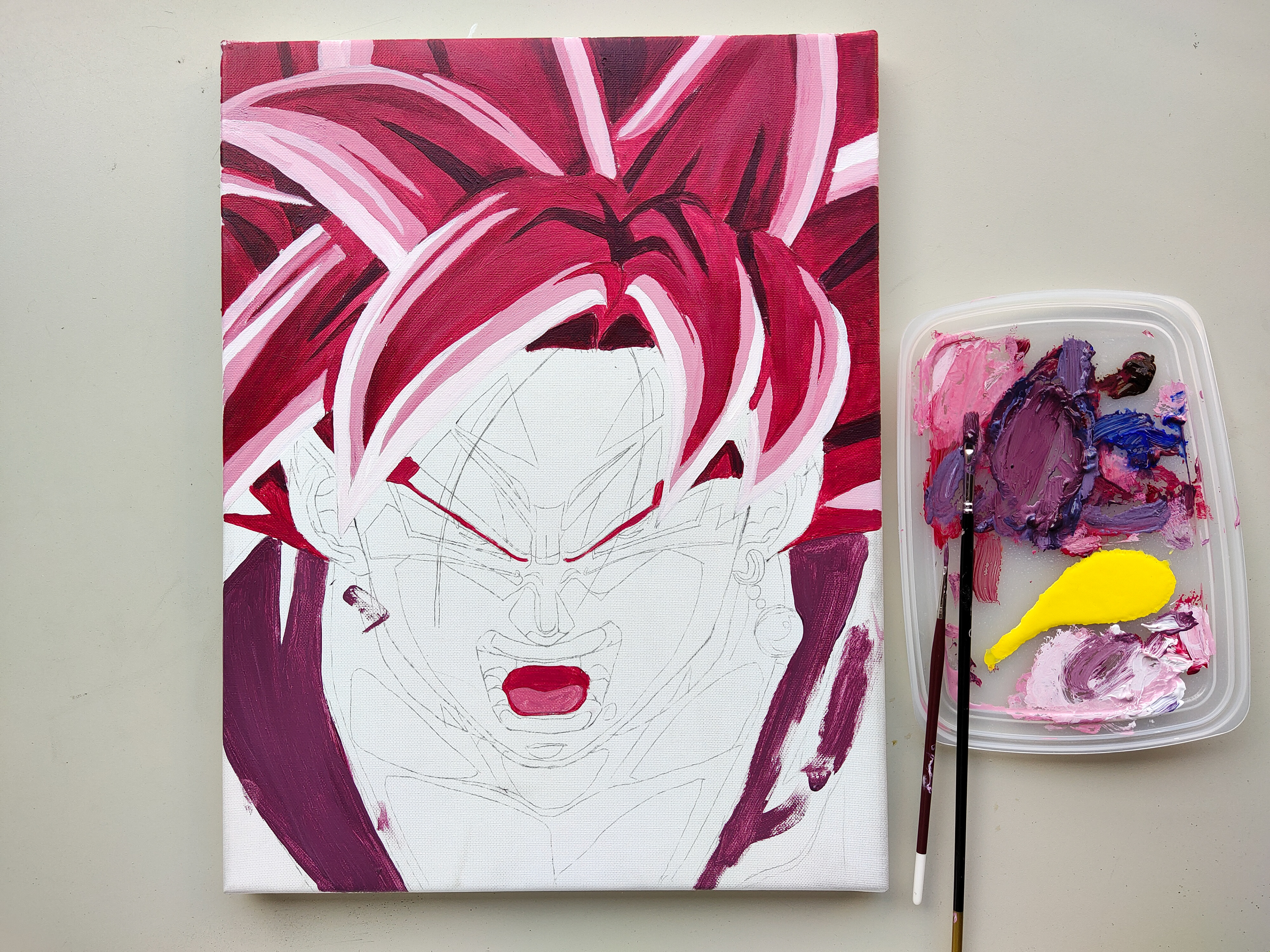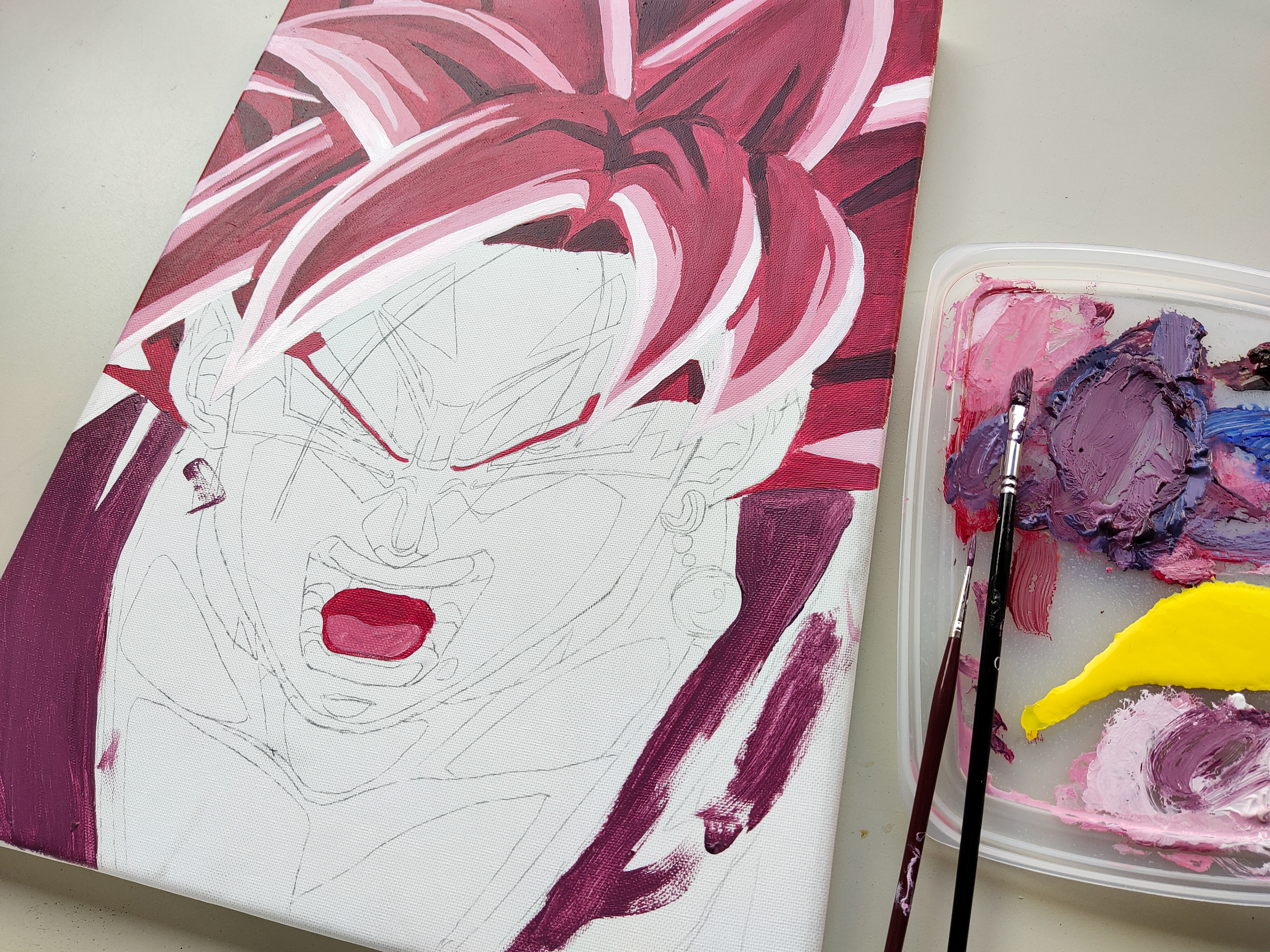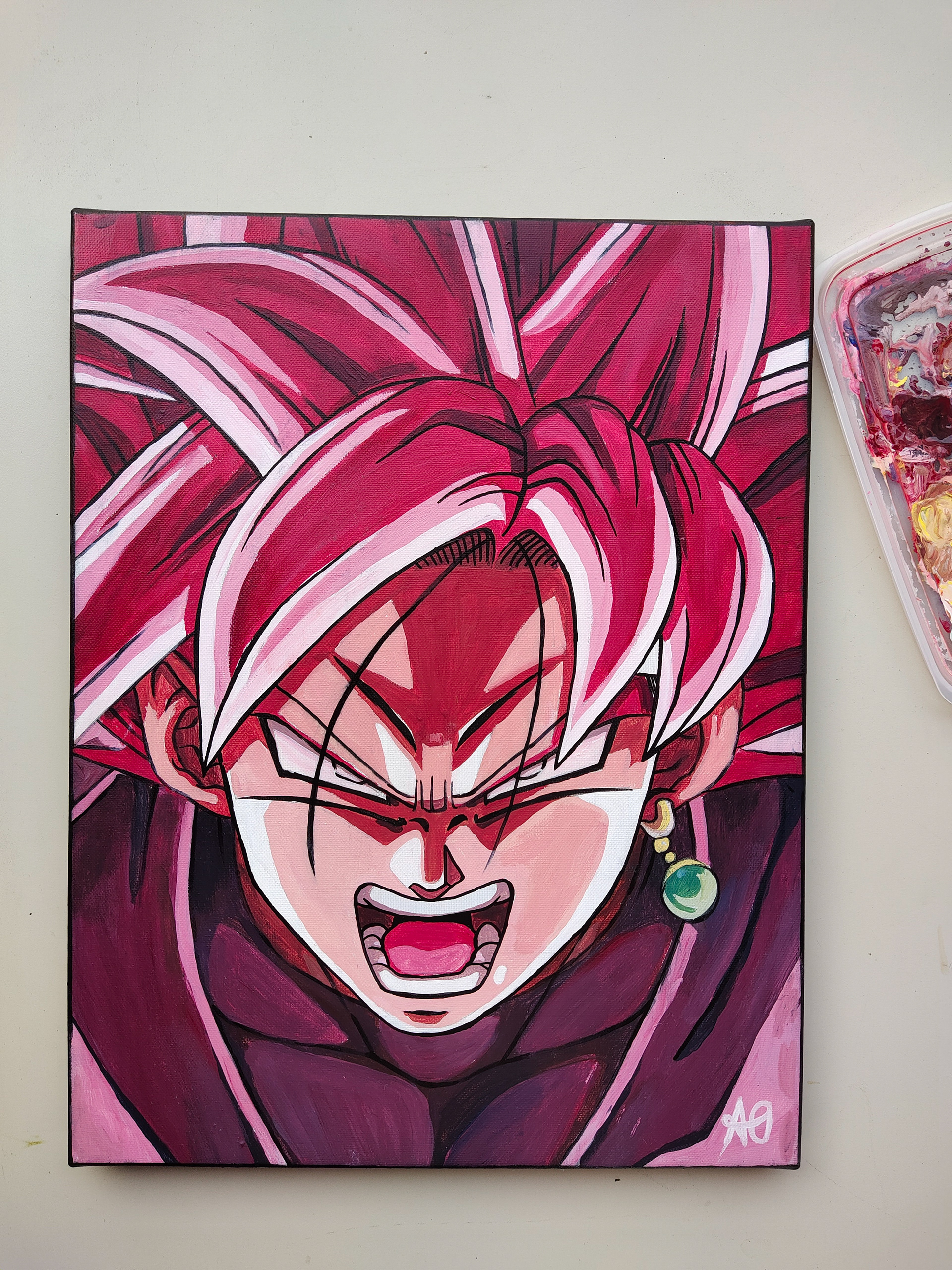 Unveiling the Art of Acrylic Paint: Anisa Ozalp's Goku Black Rose Anime Creations
Harness the boundless potential of acrylic paint as brought to life in Anisa Ozalp's exquisite anime murals, notably the enchanting Goku Black Rose creations. Acrylic paint, with its versatility, fast-drying capabilities, and rich color possibilities, has been a beloved medium of artists since the 1960s. Anisa's mastery of this water-based paint, thinned or thickened as desired, showcases the exceptional beauty achievable with acrylics. The synthetic resin in acrylic paint binds the vibrant pigments, transforming them into waterproof masterpieces upon drying. Dive deep into the Goku Black Rose Anime, a visual testament to the form Goku Black introduced in the Future Trunks arc. Anisa's adept tracing method captures the energy of Super Saiyan Rosé, making her murals a celebration of anime and acrylic art. Indulge in the aesthetic journey of Goku Black Rose and explore the opportunity to commission an artwork tailored to reflect your unique vision.
If you're looking for an artist for your acrylic project, I'm here to help! You can
contact me
for your artistic needs. Additionally, I have a
Youtube channel
 where you can watch and learn from my Speedpaint videos and more.
#painting, #blick art, #acrylic art, #acrylic paint, #art supplies, #painting ideas, #spray paint, #fabric paint, #oil painting, #acrylic painting, #paint palette, #canvas painting, #acrylic painting ideas, #acrylic pouring, #acrylic paintings, #acrylic paint set, #acrylics