TRADITIONAL ALBANIAN GIRL
​​​​​​​ OIL PAINTING
Albanian girl with traditional clothes OIL PAINT piece.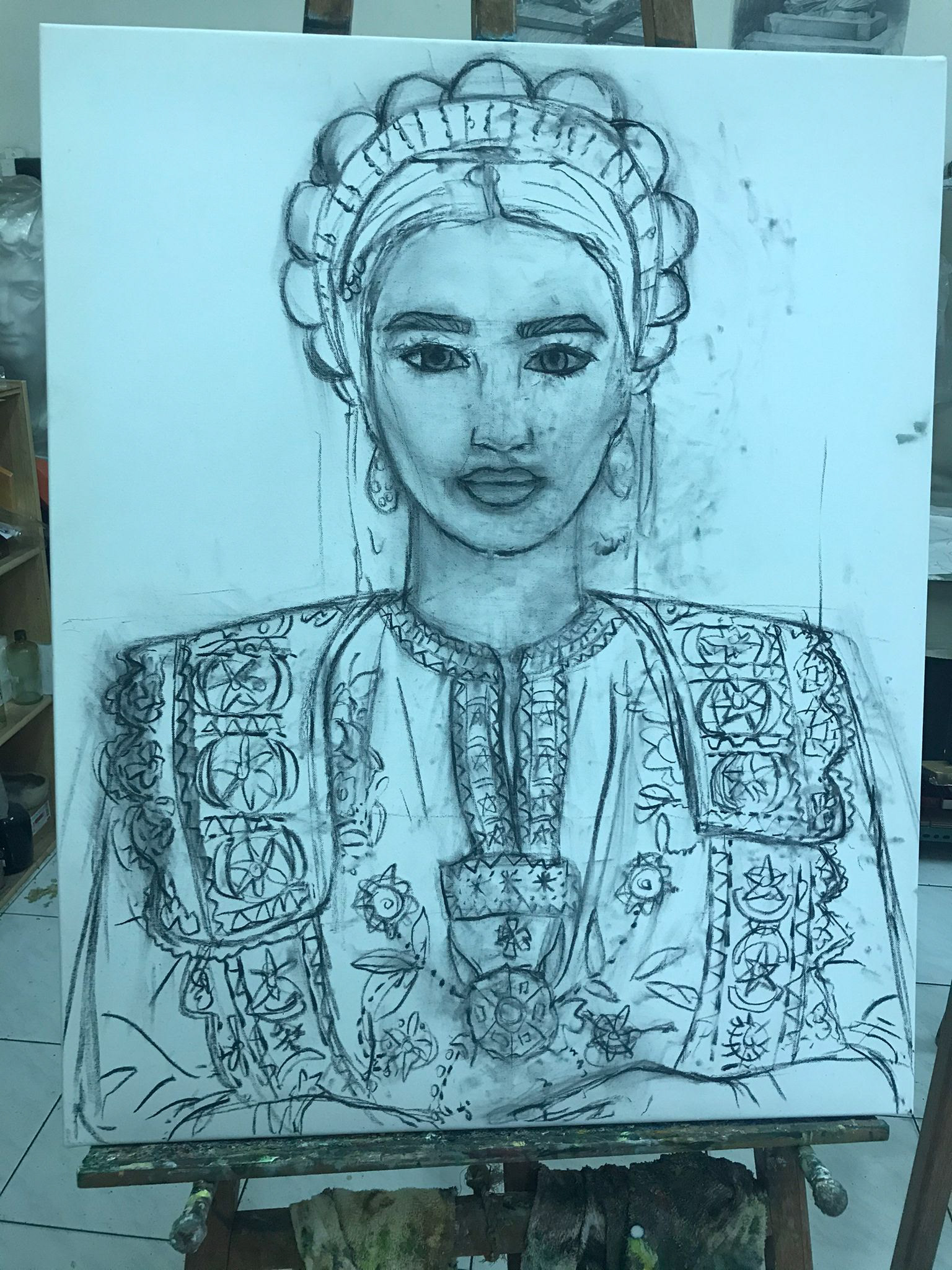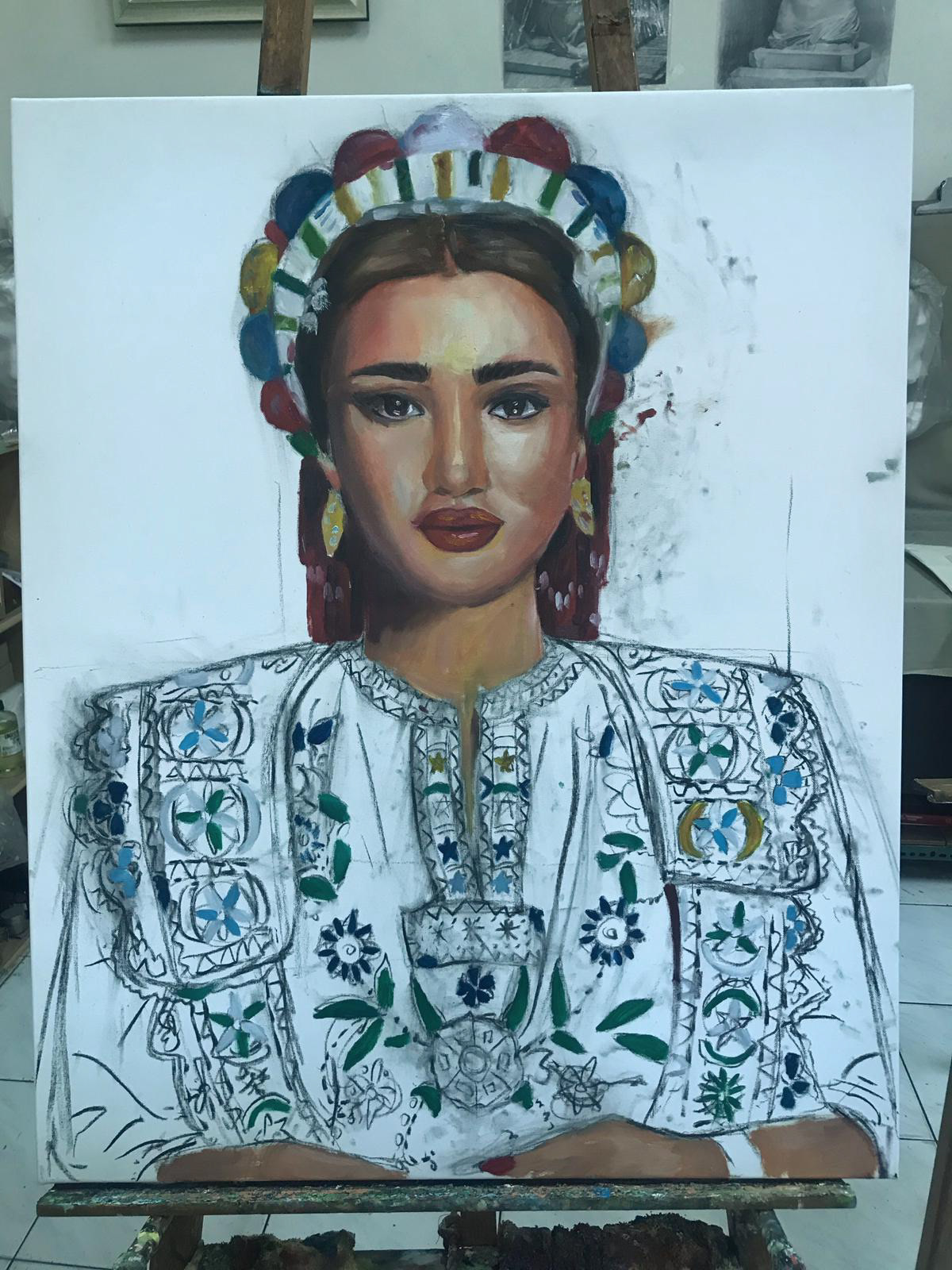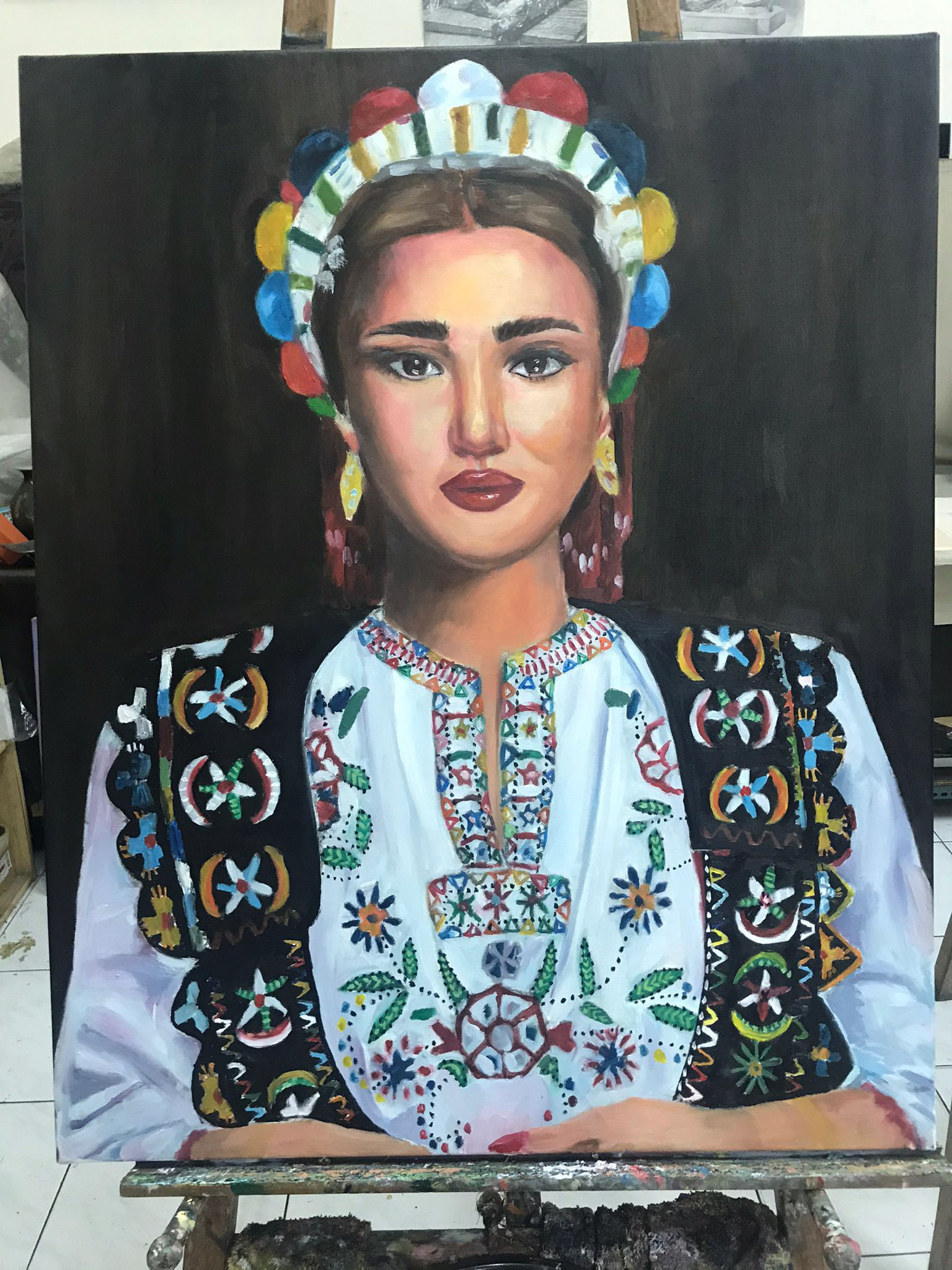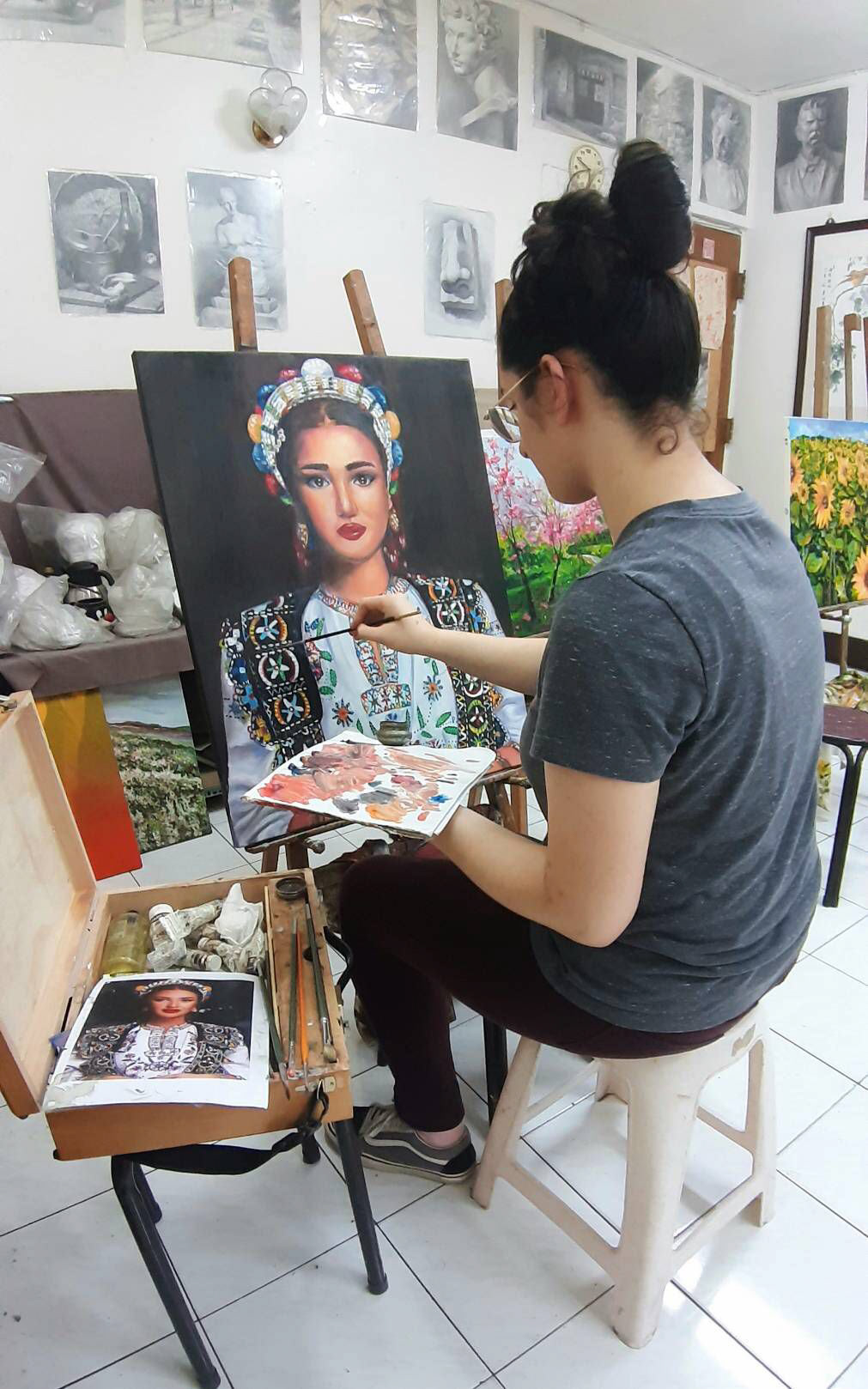 Finding Artistic Inspiration in Debar: Anisa Ozalp's Journey of Cultural Influence and Longing for Home
Anisa Ozalp's artistic inspiration traces back to her roots, with her mother hailing from the picturesque and historical town of
Debar
, also known as Dibër, in the western reaches of North Macedonia, an enchanting corner of Eastern Europe.
Printed Version of 'Albanian Girl' Oil Painting Shared by the Client
Best craftsmen, woodcarving masters, and builders came from the Debar region. Many fine artists were recognized for creating impressive woodcarvings, painting beautiful icons, and building unique architecture. Debar, Samokov, and Bansko have one of the most famous woodcarving schools. Their work can be seen in many churches and cultural buildings throughout the Balkan Peninsula. Information on Debar also can be found
here
at Wakelet by 
Arbana Pasholli
, Assembly of North Macedonia.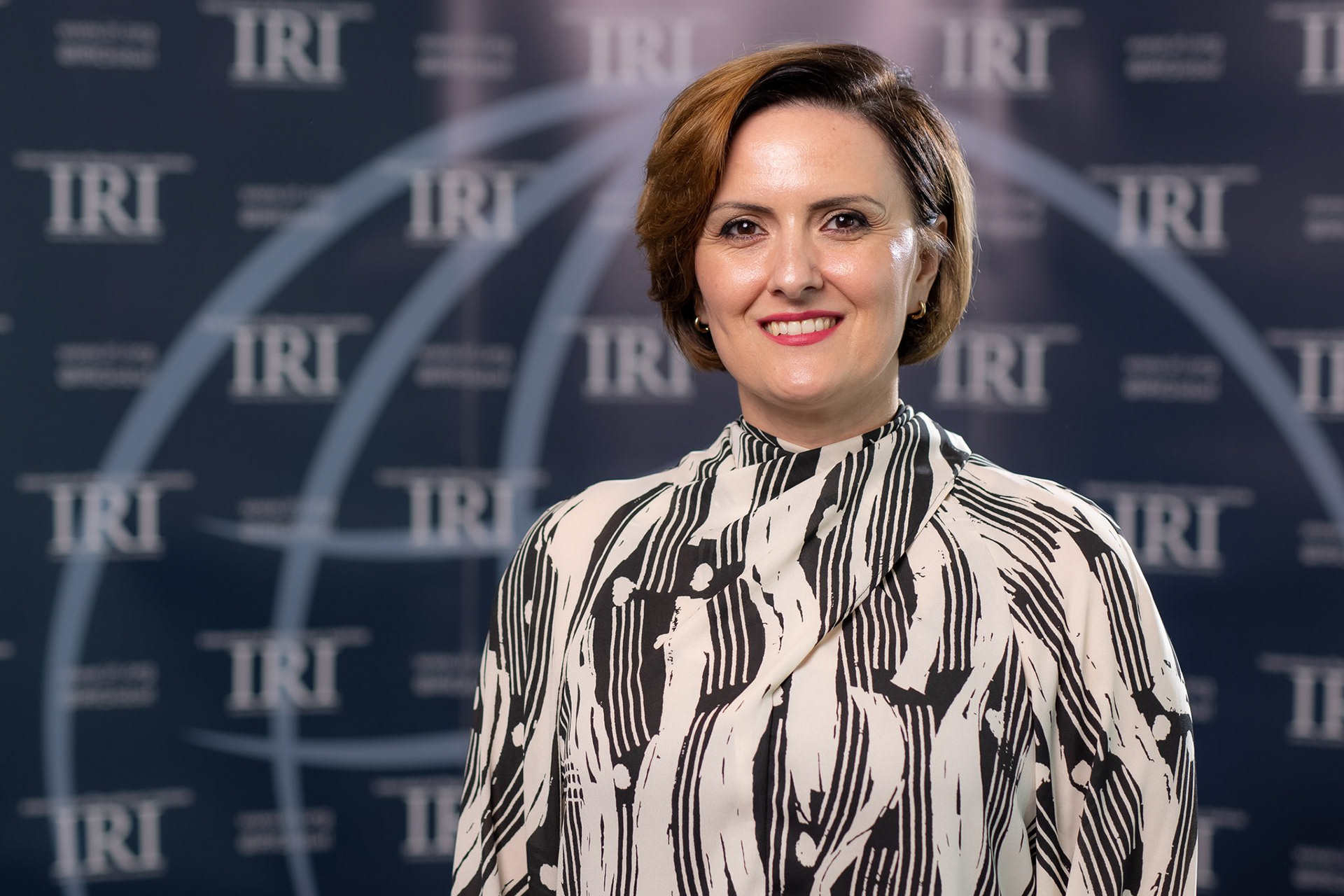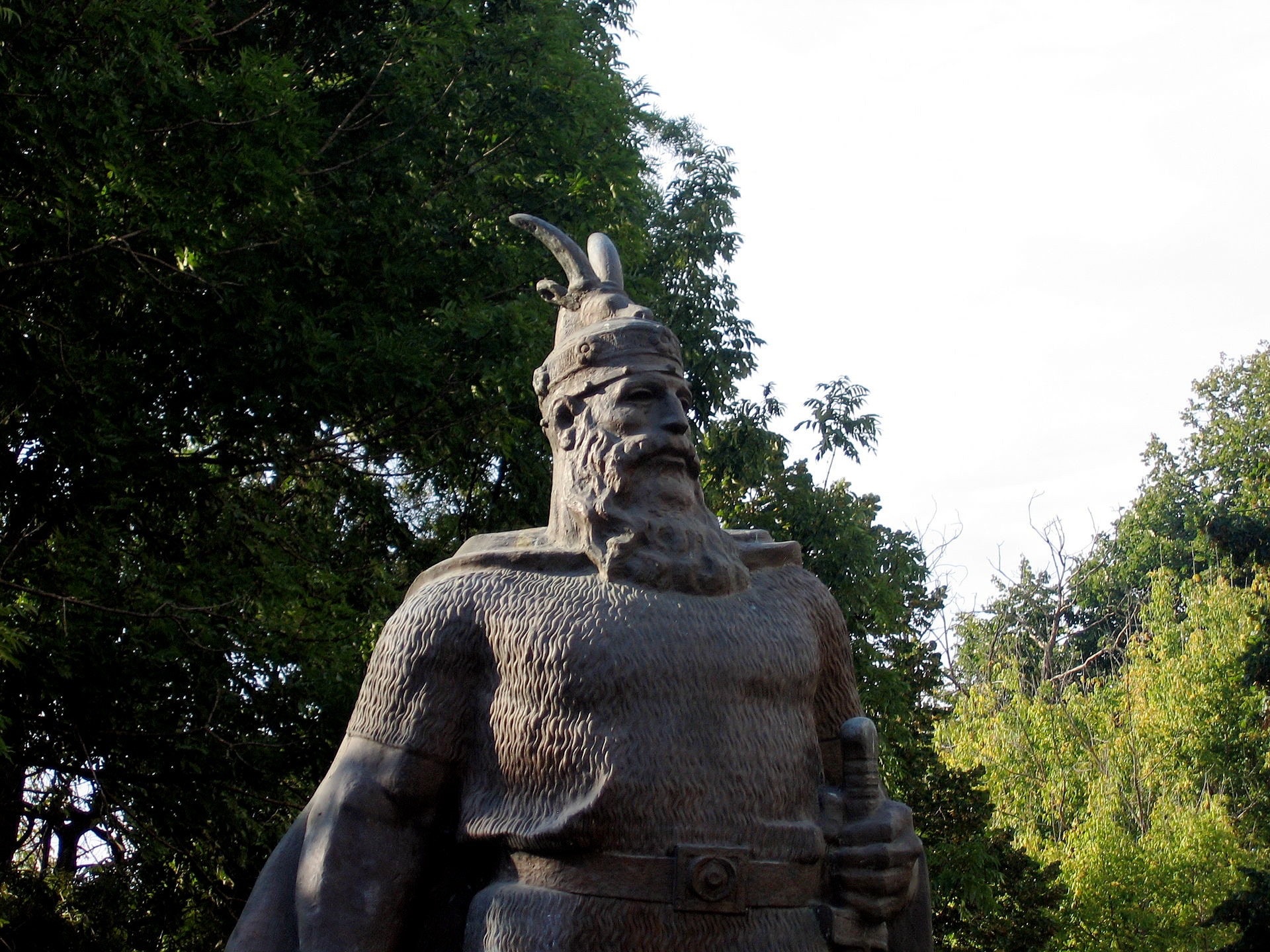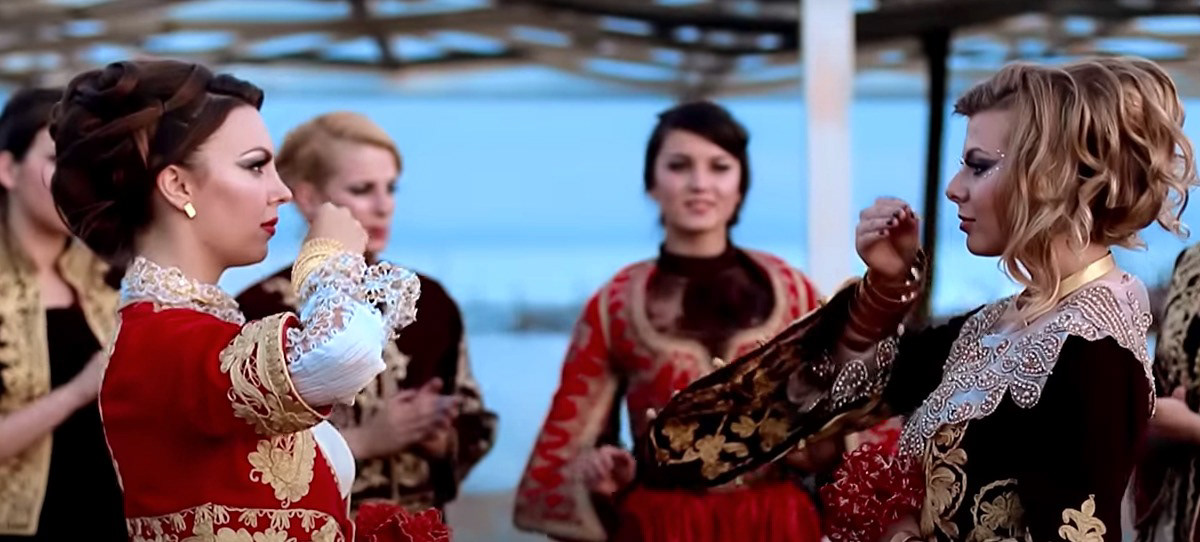 The Artistic Essence of Debar: Anisa Ozalp's Oil Paintings Celebrating Albanian Heritage
In a rich blend of cultural heritage and artistic skill, Anisa Ozalp has intricately captured the spirit of Debar, North Macedonia, through her oil paintings. Drawing inspiration from her mother's hometown, Anisa's series features a traditional Albanian girl clothed in the cultural richness of the Balkans. Debar, a cradle of master craftsmen and woodcarving specialists, significantly influences her artistry, underscoring the artistic prowess that has transformed the town's churches and cultural buildings across the Balkan Peninsula. Experience the fine details and impressive strokes of Anisa's art through her oil paintings, or bring a piece of Debar into your own space by commissioning her artwork.  Revel in the historic beauty of Eastern Europe with Debar's unique architectural designs, traditional Albanian greetings, and artistic contributions to the region. Through Anisa Ozalp's work, the heart of Debar and the spirit of Albania are brought to life, symbolizing a deep-rooted cultural connection that is artfully expressed in every oil painting.
Discover the process behind Anisa Ozalp's evocative oil paintings by tuning into her Speedpaint videos on
YouTube
, or
reach out
to her to commission a piece that encapsulates the essence of Debar's rich cultural heritage.
#albania, #albanian, #albanian flag, #albanian people, #macedonia, #north macedonia, #skopje, #where is macedonia, #where is albania located, #illyrians
​​​​​​​