Launch, Sketch for 20 Seconds, Conclude: A Swift Gesture Drawing Journey Through Human Form and Pose
A gesture drawing is a laying in the action, form, and pose of a model/figure. Typical situations involve drawing a series of postures taken by a model in a short period, such as ten seconds to five minutes. In this collection, I challenged myself to draw simple human figures to get the drawings'​​​​​​​ feel and flow in only twenty seconds. I drew the figures' silhouettes to perceive the human anatomy's exterior parts.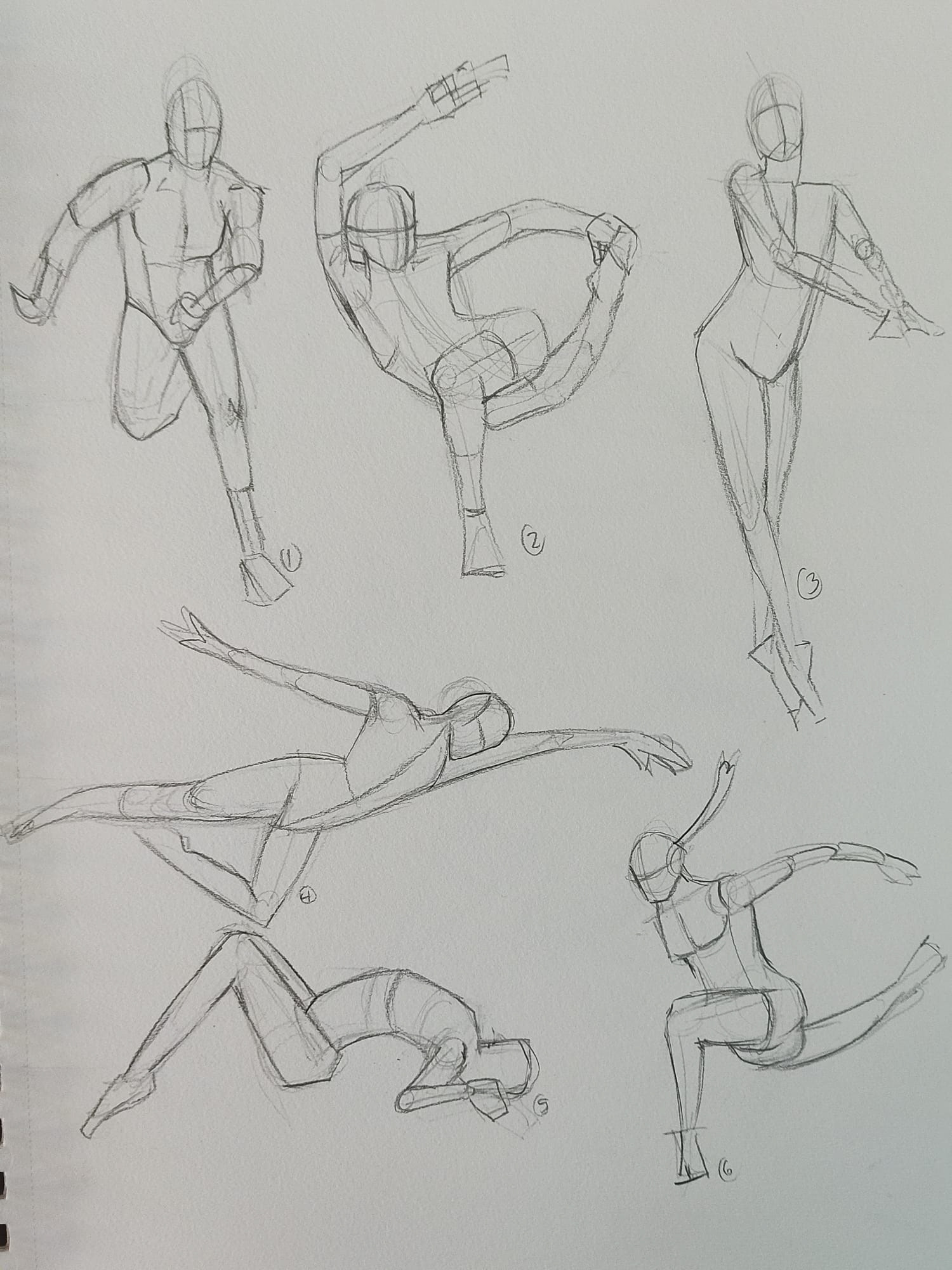 Master the Art of Gesture Drawing with Anisa Ozalp
Anisa Ozalp, a passionate artist, has dedicated herself to extensive research on human anatomy and the captivating world of gesture drawing. As an artist, she possesses a deep understanding of capturing the essence of action, form, and pose within her drawings. Through her collection, she fearlessly embraced the challenge of depicting simple yet powerful human figures in just twenty seconds, focusing on the exterior aspects of human anatomy. Anisa's expertise lies in capturing the feel and flow of each pose, providing a visual representation that speaks volumes. 
I am available for commissioning, providing personalized and one-of-a-kind artwork for your projects. Additionally, you can find inspiration and learn various techniques by exploring my
Youtube channel
. Watch the Speedpaint videos and witness the artistic process unfold before your eyes. Do not hesitate to
contact me
. 
#drawings, #drawing ideas, #poses, #figure drawing, #hand drawing, #line of action, #drawing poses, #gesture drawing, #action poses, #human anatomy poses #dynamic poses, #quickposes, #proko, #posemaniacs, #poses for drawing