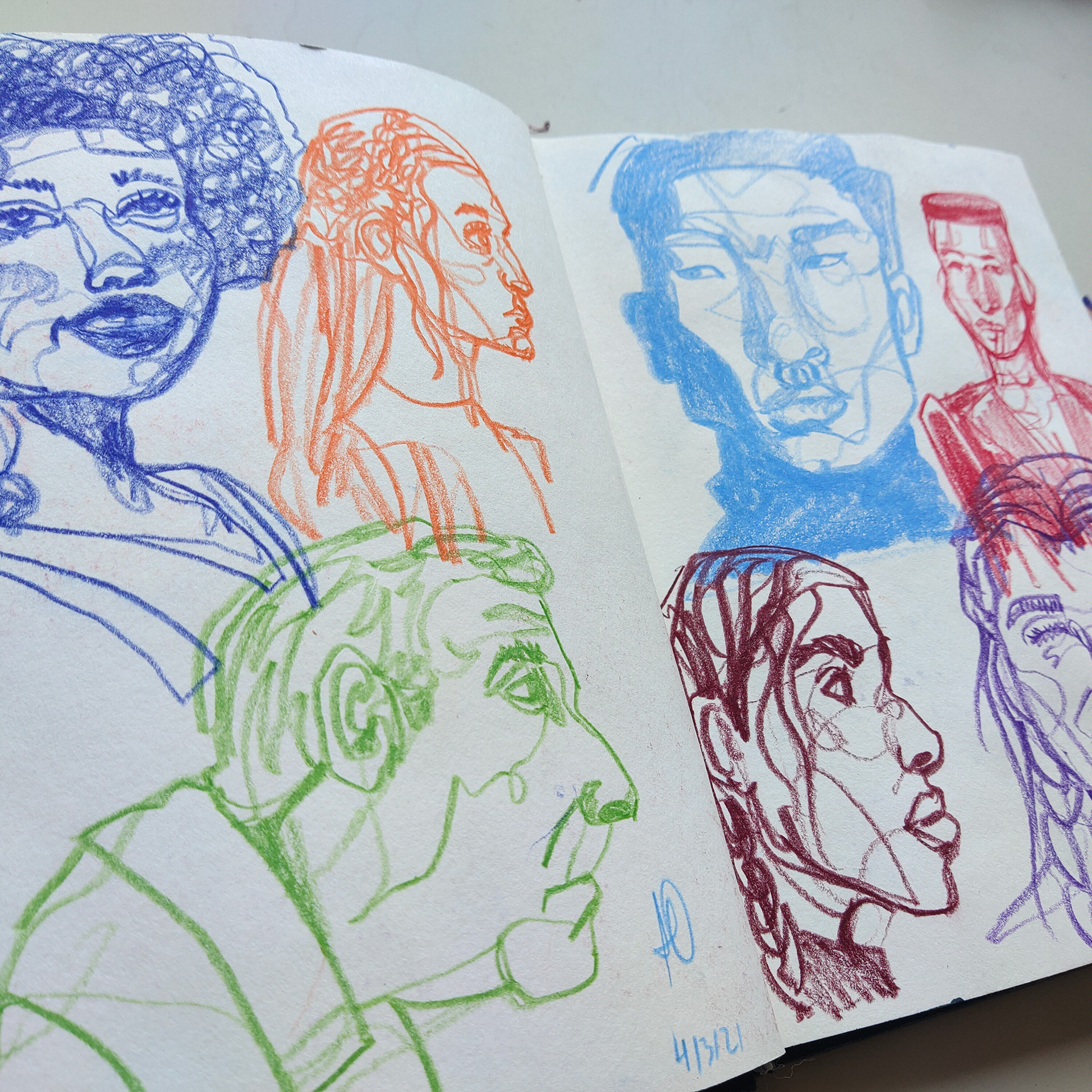 In this collection I started in 2021, I created art for the Continuous Line Challenge, a.k.a. One Line Challenge, where I drew one continuous line to create a design, and the line is unbroken from the start the end of the drawing. It is an artistic method of drawing and is generally used to highlight the picture's quality other than the pictorial elements. You have the freedom to use your choice of tools to make your art, either pen, pencil, marker, crayon, or string. I even created my AO logo with one line.
A continuous line drawing is one in which a single, unbroken line is used to develop an art. Even errors can make the drawing unique. One line drawing exercise for developing hand-eye coordination and observation skills.
Once you place your pen or pencil on the surface, please do not remove it until the drawing is complete. It can become thicker and thinner in areas, but it should never break. Your goal is to describe the subject with one singular line.
Try to move your hand at a similar speed to observe the subject with your eyes. This will help to create more accurate proportions and shapes. But remember, it does not have to be perfect.
Do not erase. Leave the imperfections and let them be a human element in your work. Humans are attracted to artifacts that other humans create.
Do several drawings in one sitting and try different tools. You may find that you are more comfortable completing the exercise with a graphite pencil instead of an ink pen.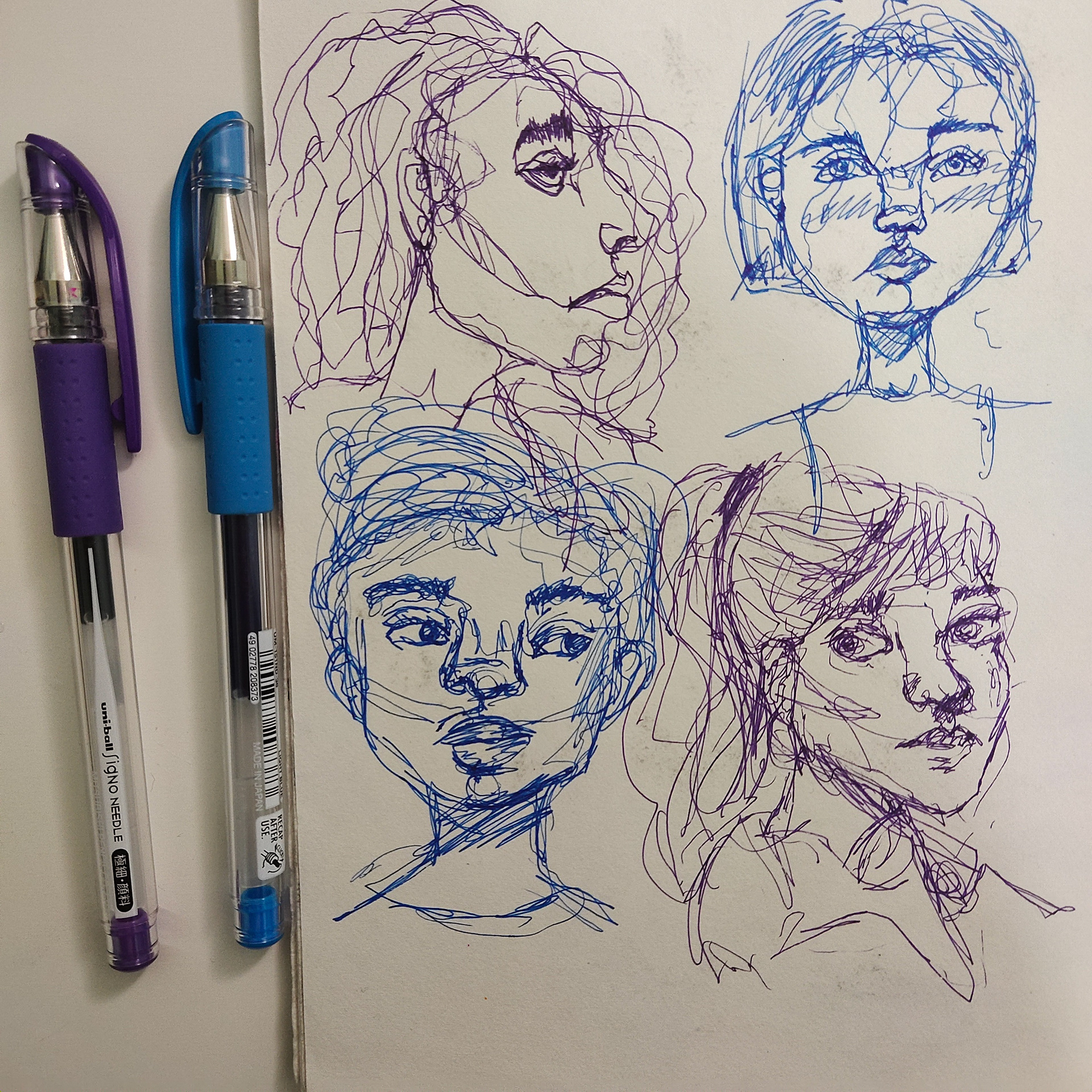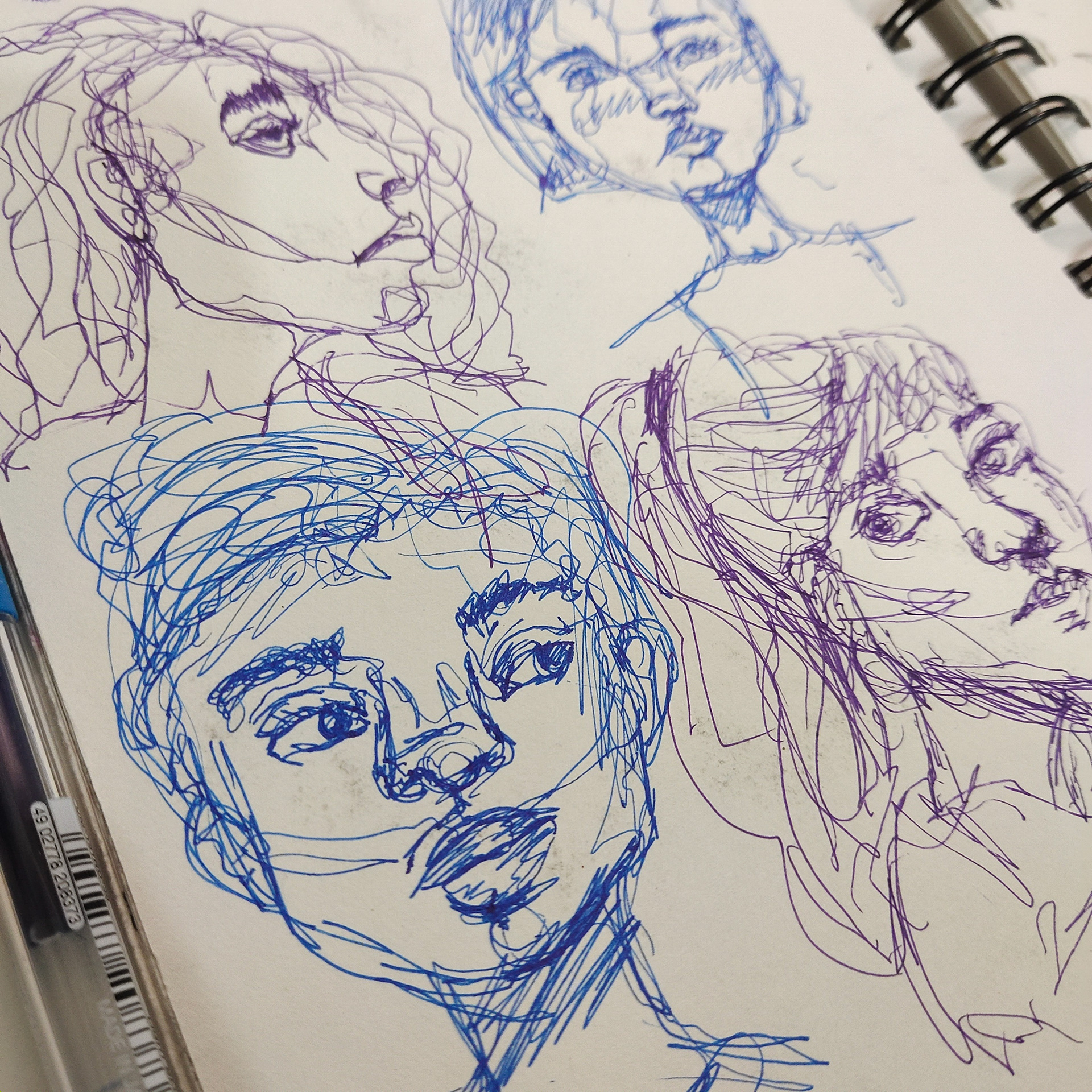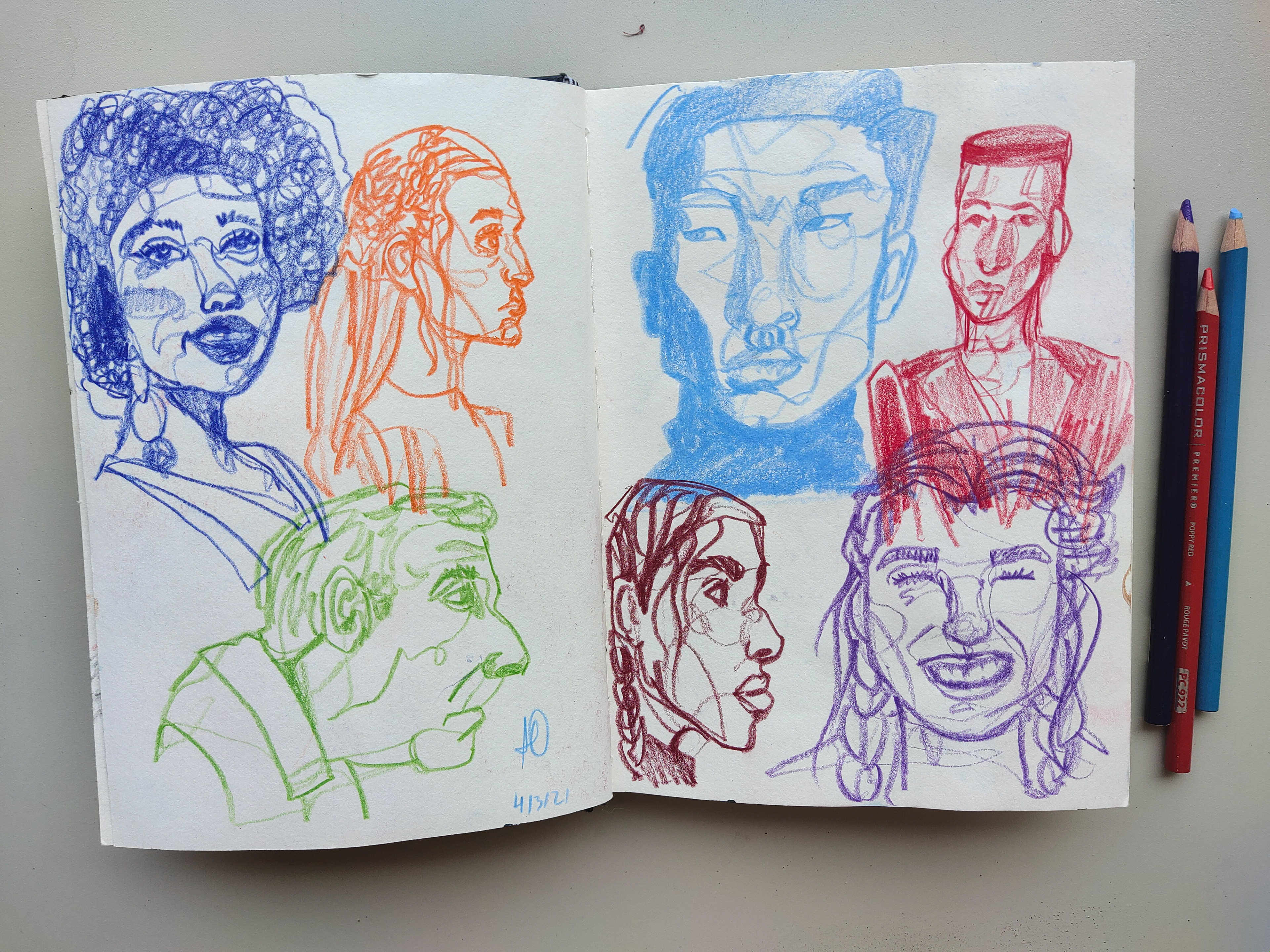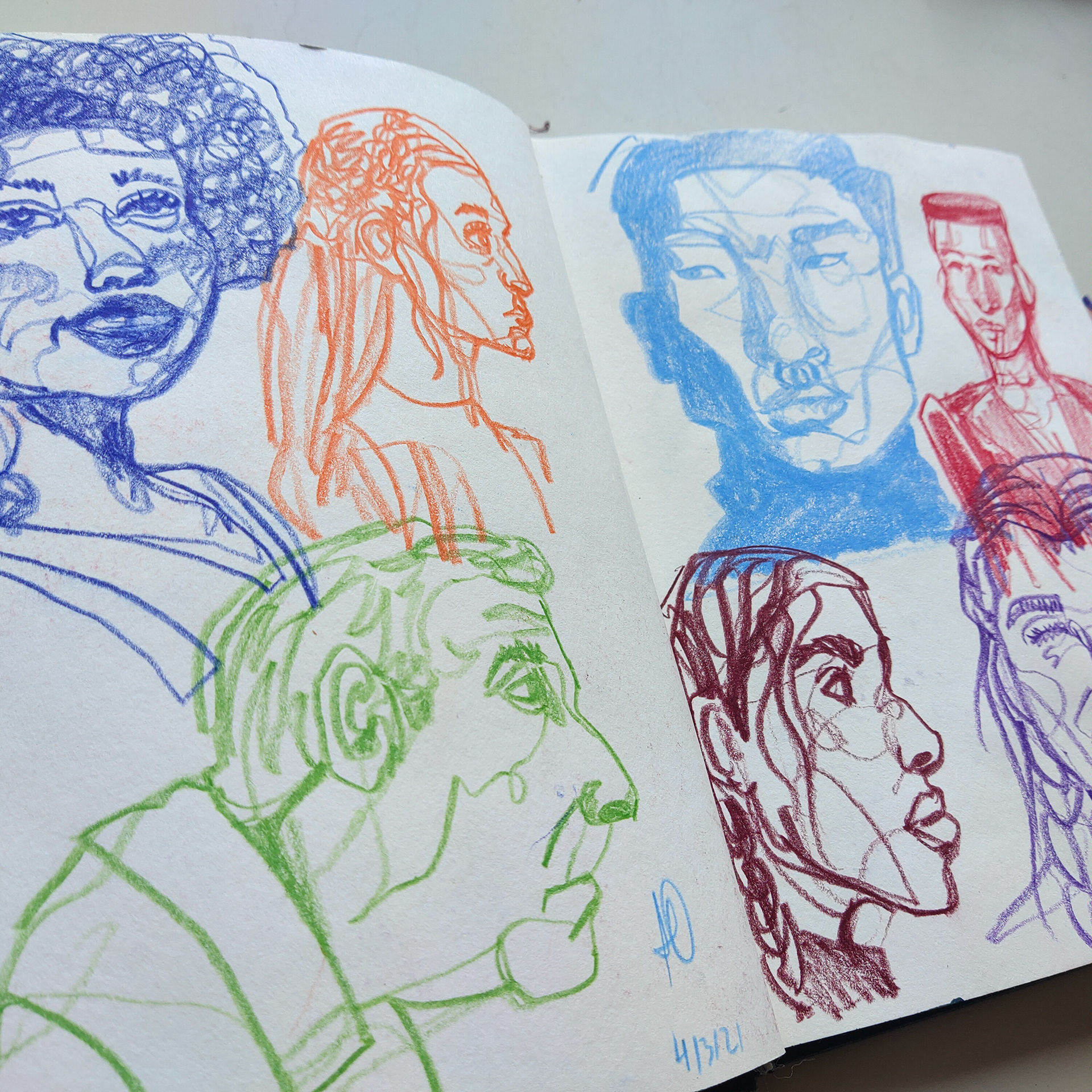 You can watch and learn how I made some of my art by watching the Speedpaint videos and more on my
Youtube channel
. You can also
let me know
if you need to commission an artwork.
#spoonflower, #peel and stick wallpaper, #fabric stores, #removable wallpaper, #photoshop tutorials, #summer wallpaper, #spoonflower fabric, #flannel fabric, #custom fabric, #drawing lessons #line challenge #blind contour line