The 100 Heads Challenge is an art competition where the artist aims to draw 100 different heads in 10 days. There's no restraint when using tools for
100 heads in 10 days​​​​​​​ Challenge
– you can draw the heads with traditional or digital media. The artist who created this challenge is Ahmed Aldoori – a professional illustrator known for his YouTube channel, where he uploads videos about art with handy tips, drawing processes, and art podcasts. I joined this challenge in 2017. I am also taking classes from Ahmed Aldoori at MED'S MAP. You can also watch my challenge photos from this Tiktok video.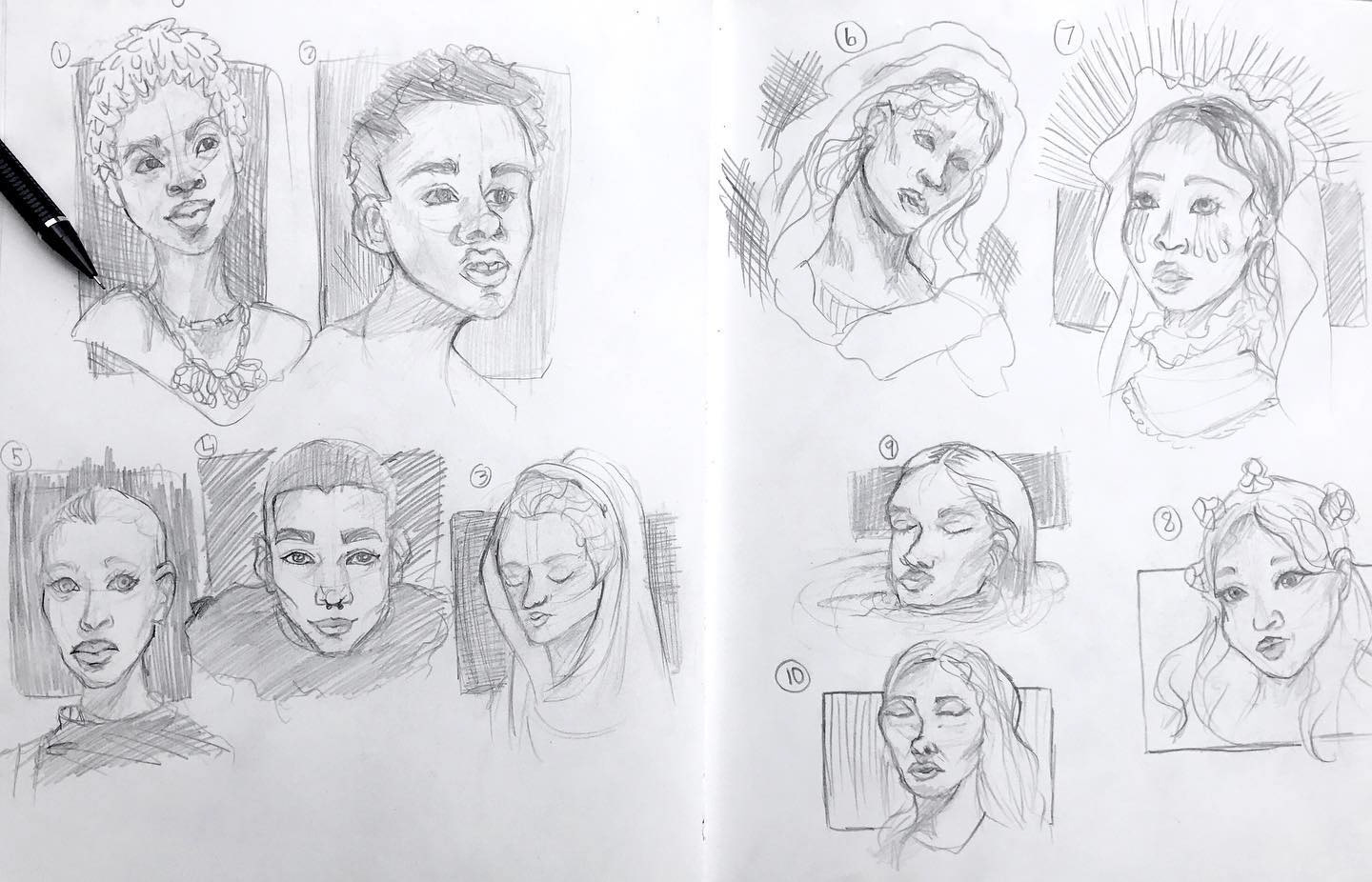 You can watch and learn how I made some of my art by watching the Speedpaint videos and more on my
Youtube channel
. You can also
let me know
if you need to commission an artwork.
#head, #dragon drawing, #how to draw a dragon, #how to draw a face, #heads, #sharp teeth, #dragon images, #tree branches, #100 heads challenge references #bamboo poles, #dragon head drawing, #lightning bolts, #Chinese dragon drawing, #dragon head tattoo