The 100 Heads Challenge is an art competition where the artist aims to draw 100 different heads in 10 days. There's no restraint when using tools for
100 heads in 10 days.​​​​​​​ Challenge
– you can draw the heads with traditional or digital media. 
The artist who created this challenge is Ahmed Aldoori – a professional illustrator known for his YouTube channel, where he uploads videos about art with handy tips, drawing processes, and art podcasts. I joined this challenge in 2017. I am also taking classes from Ahmed Aldoori at MED'S MAP. You can also watch my challenge photos from this Tiktok video.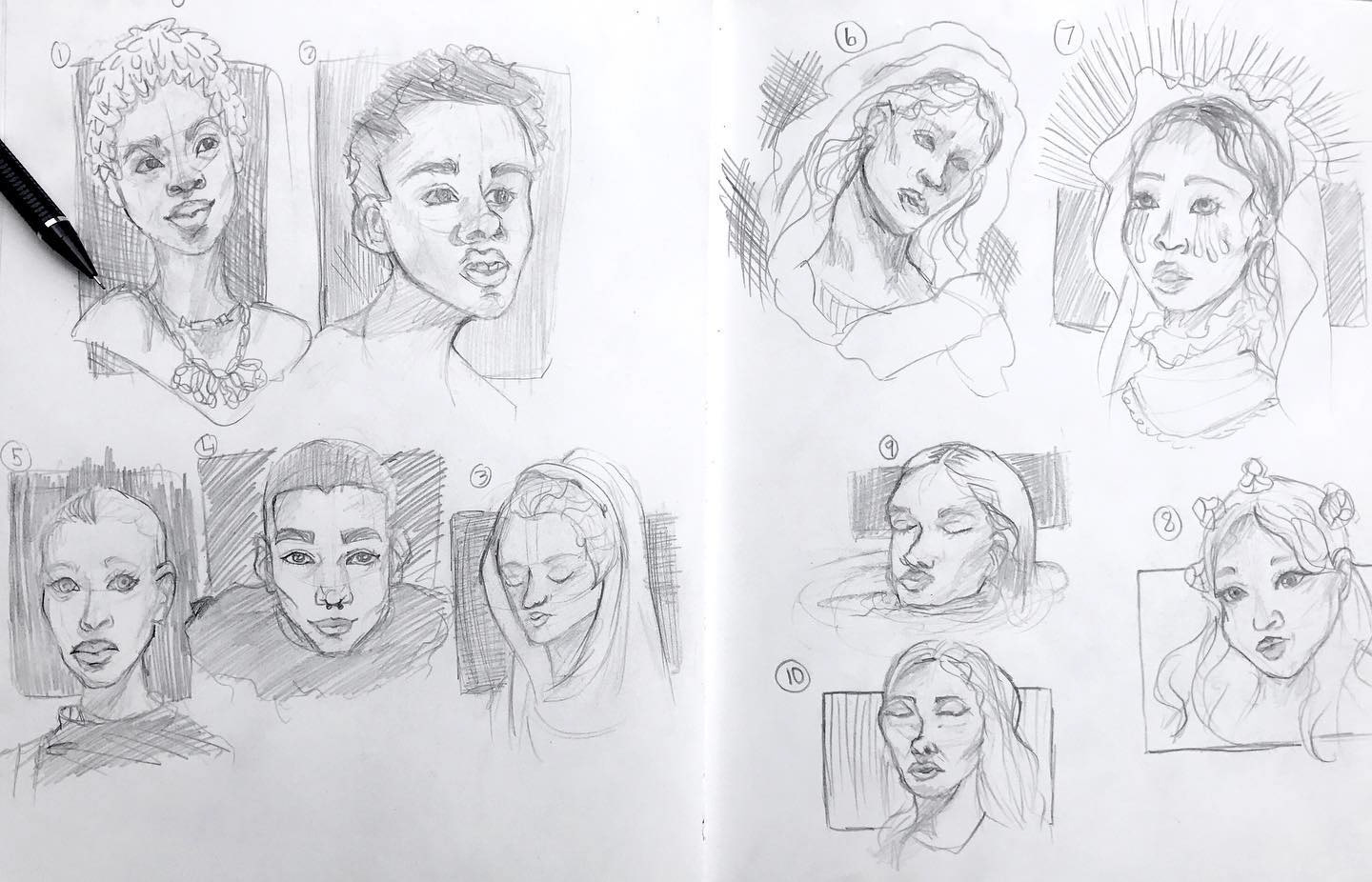 Mastering the Art of Diversity: Anisa Ozalp's Journey through the 100 Heads Challenge
Discover the unique art journey of Anisa Ozalp, a passionate artist who embraced the 100 Heads Drawing Challenge in 2017. The 100 Heads Challenge, pioneered by professional illustrator Ahmed Aldoori, pushes artists to draw 100 diverse heads within a span of 10 days, utilizing both traditional and digital media. This challenge not only encourages artistic diversity but also fuels the creative evolution of participating artists. Anisa Ozalp, a proud participant, leverages her learnings from Ahmed Aldoori's MED'S MAP classes to create an extensive range of captivating faces. Witness her artistic prowess by viewing her challenge entries on Tiktok and learn more about her creative process through Speedpaint videos on her Youtube channel. Whether you're an aspiring artist wanting to learn how to draw a face, a dragon head, or simply an art enthusiast seeking inspiration, Ozalp's transformative journey through the 100 Heads Challenge provides a wealth of insights. Explore the myriad of art pieces and join the artistic discourse using the hashtags #100HeadsChallenge, #AnisaOzalp, #AhmedAldoori, #art.
Experience the unfolding artistry as you delve into the captivating world of
Anisa Ozalp's YouTube channel
. Immerse yourself in mesmerizing Speedpaint videos and gain valuable insights. Witness the creation process, learn, and be inspired.
If you wish to bring your artistic vision to life, consider commissioning bespoke artwork from the talented artist Anisa Ozalp.
Contact Anisa
to discuss how we can turn your creative aspirations into reality.
#head, #dragon drawing, #how to draw a dragon, #how to draw a face, #heads, #sharp teeth, #dragon images, #tree branches, #100 heads challenge references #bamboo poles, #dragon head drawing, #lightning bolts, #Chinese dragon drawing, #dragon head tattoo