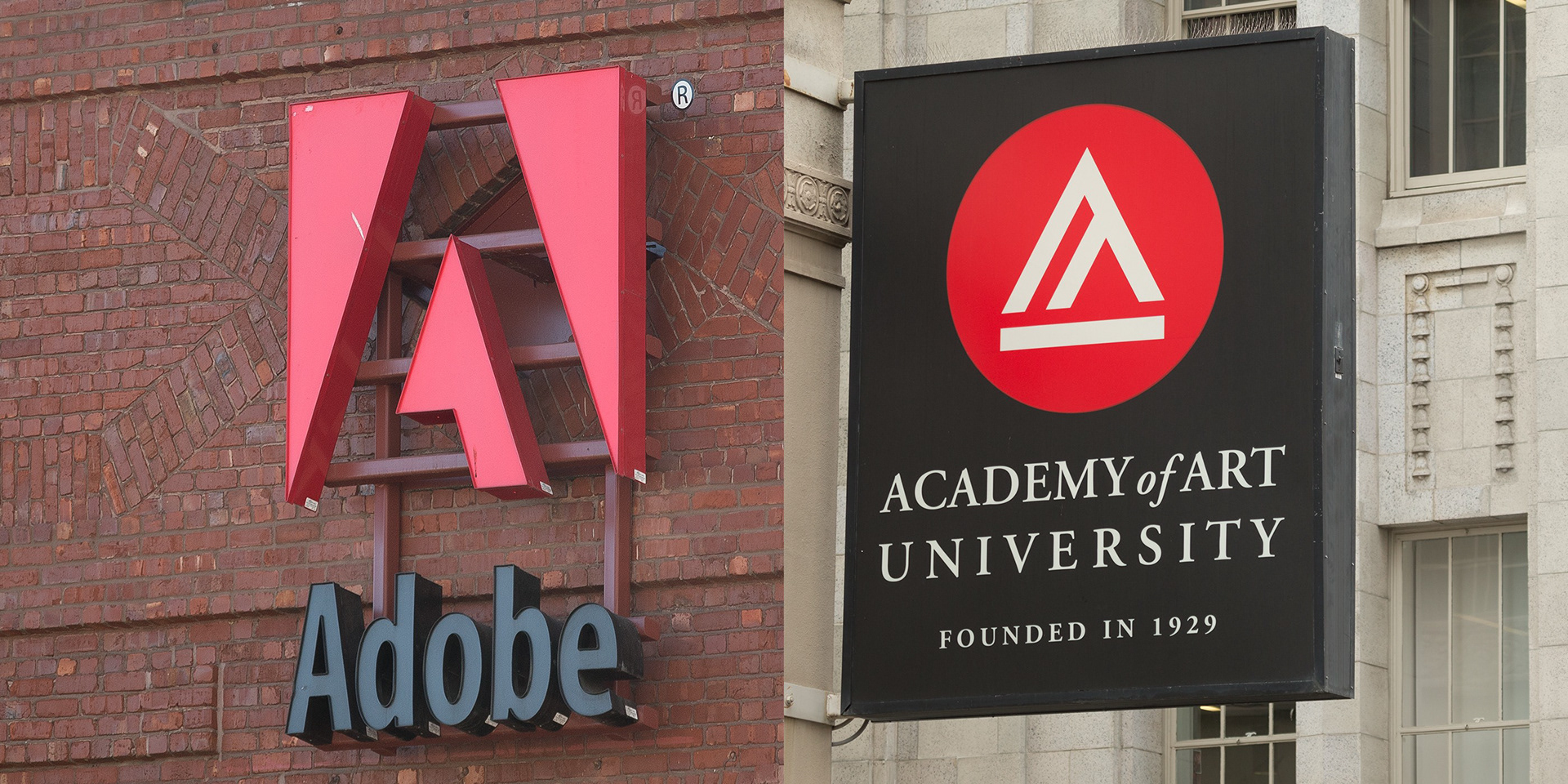 •
The Academy of Art University, formerly Academy of Art College and Richard Stephens Academy of Art, is a private for-profit art school in San Francisco, California. It was founded as the Academy of Advertising Art in 1929. It has 219 full-time teachers, 831 part-time teaching staff, and 9,812 students; it claims to be the largest privately-owned art and design school in the United States.
•
As Mr. Stephens stated, "Artists teaching artists. Instructors instructing the truth. That's honesty and integrity; the Academy of Art University stands for these principles.
COURSE FEEDBACK (Year 2021)
ACADEMY OF ART TUTOR FEEDBACK 

I must say, your finishes on the two letters of the alphabet with a space theme are impressive. Your work is awesome from start to finish. I just finished reading your discussion about your process, and all your decisions were spot on. Even though you're not working in black and white, you managed to combine the different values of color to create a cohesive piece. The astronaut stands out particularly well, and you did a great job of creating space between his body and his elbow. The warm and cool tones on the helmet, the blue and yellow, and the orange spacesuit are fantastic. The rendering on the space shoes is also great. I especially love the moon one with the little green alien coming out of it. The variety of colors you used, both warm and cool, and the accuracy of your values are impressive. The values between both of your letters are perfect, and they work together as a unified piece. Overall, you've done an excellent job.
I want to encourage you to consider pursuing a career in illustration, graphic design, or concept art. Your ability to understand and utilize different colors, especially warm and cool tones, and your understanding of the artistic process are evident in your work. Based on what I've seen, I believe this could be a definite career direction for you. I'm really pleased with your progress, and it's clear that you've learned a lot. Your enjoyment and passion for your artwork shine through, giving it that extra special something. Well done, Anisa!
1
. The finishes on the two letters of the alphabet with a space theme are impressive.
2
. The discussion about the process and decision-making shows that all the decisions were right on.
3
. The use of different values of color, even though not working in black and white, is effective.
4
. The combination of warm and cool colors, such as the blue and yellow on the helmet and the orange spacesuit, is praised.
5
. The rendering of the astronaut's space shoes is great.
6
. The moon letter with the green alien coming out is particularly appreciated.
7
. The warm and cool colors and the values used throughout the artwork are accurate.
8
. The values between both letters are well-executed and create a cohesive piece.
9
. The suggestion to consider pursuing a career in illustration, graphic design, or concept art is given based on the understanding of color and the artistic process displayed in the work.
10
. The enjoyment and passion evident in the artwork are noted and contribute to its quality.
AE 33 OL10: INTRODUCTION TO ILLUSTRATION 
This course will introduce you to the steps illustrators take to get from an idea to a finished illustration. The many uses for illustration, from book covers and concept art to children's books and magazines, will be shown. Students will learn to work in a variety of media, from black and white to color.
•
Illustration As Visual Problem Solving
•
Value: A Foundation of Sophisticated Art
•
Composing Designs: Thoughtful Creativity
•
Create Thumbnails, Sketches, Final Art
•
​​​​​​​Process of creating an illustration from thumbnail to completion
AE 60 OL3: PAINTING: STILL LIFE 
This course is an introduction to arranging, sketching, and painting successful still-life paintings. Students will learn to indicate the illusion of three-dimensional objects through color and value, emphasizing compositional elements such as cropping, overlapping, and placement of the objects within the picture plane. Students will understand color mixing and apply their skills to three finished still-life paintings.
•
Setting Yourself Up for Success: Materials and Composition
•
Mastering Basic Color Theory with a Full-Color Palette
•
The Importance of Perspective and an Introduction to Rendering Glass Objects
•
Create successful still-life compositions
•
Understand the illusion of form through light and shadow
•
Create full-color paintings indicating dimension and depth
•
​​​​​​​Will display the following attitudes/professional behaviors:
AE ANM33 OL3: EXPLORING ANIMATION 
A survey of animation techniques each week covers a different area of animation. The presentations include visual examples and explore the animation principles covered in the activity. Activities will have participants coming away with a new animated scene every week.
Unleash Your Creativity at the Academy of Art University: Anisa Ozalp's Artistic Journey
Unlock the world of art education at the prestigious Academy of Art University in San Francisco. Anisa Ozalp, a talented artist, had the privilege of attending the PCAE Pre College Art Experience program at the Academy in 2021. 
Established in 1929 by Richard S. Stephens, this private for-profit art school prides itself on its commitment to honesty, integrity, and the principles of artists teaching artists. Anisa Ozalp's remarkable portfolio, showcased at the Academy, features captivating watercolor, animation, and stop-motion artworks, demonstrating her artistic prowess. Additionally, you can witness Anisa's creative process through engaging Speedpaint videos on her
YouTube channel.
 Explore the diverse courses offered at the Academy of Art University, including Introduction to Illustration, Painting: Still Life, and Exploring Animation, each designed to foster artistic growth and unleash your creative potential. Enrich your artistic journey by joining the Academy of Art University community, where passion and talent converge to shape the artists of tomorrow.
Immerse yourself in the world of art and witness the captivating process behind Anisa Ozalp's stunning creations. Delve into her artistic journey by watching her Speedpaint videos on her engaging
YouTube channel
, where she generously shares insights and techniques. 
Additionally, Anisa welcomes the possibility of commissioned artwork. If you have a specific vision or desire a unique piece tailored to your preferences,
reach out
to her and bring your artistic dreams to life.