WHAT IS A FUN MAP ANYWAY?
A fun map is a captivatingly devised cartographic representation that simultaneously serves two purposes. First, it caters to the needs of adventurers by pinpointing well-known attractions, interesting sites, and fun-filled locales, enriching their journey. Secondly, it acts as an inventive educational tool, enabling individuals to acquire geographic knowledge in an interactive, enjoyable manner. Such a Fun Exploration Map seamlessly blends entertainment with instruction, making exploration and learning pleasurable and straightforward. Edutainment Map merges recreation with education in one imaginatively illustrated design. #Interactive Educational Map #Traveler's Guide Map #Edutainment Map #Illustrated Learning Map #Fun Exploration Map
Carte Gastronomique: An Illustrated Journey Through Alfortville
Alfortville is a commune in the southeastern suburbs of Paris, France. It is known for its rich culture, architectural charm, and diverse community. The city features the beautiful St. Peter's Church, local businesses along the Seine River, and renowned restaurants like "Le Point Grill." It is connected to Paris by the Pont du Port and is home to the unique Chinagora hotel complex. Alfortville has a vibrant weekly market, a modern aquatic center, and nearby attractions like the Bois de Vincennes. The city celebrates cultural diversity and hosts events like the International Independent Film Festival.
CARTOGRAPHIE GASTRONOMIQUE : UNE EXPLORATION ILLUSTRÉE D'ALFORTVILLE
FRENCH: 
Alfortville est une commune située dans la banlieue sud-est de Paris, en France. Elle est connue pour sa riche culture, son charme architectural et sa communauté diversifiée. La ville abrite la magnifique église Saint-Pierre, des commerces le long de la Seine et des restaurants renommés tels que "Le Point Grill". Elle est reliée à Paris par le Pont du Port et abrite le complexe hôtelier unique de Chinagora. Alfortville possède un marché hebdomadaire animé, un centre aquatique moderne et des attractions à proximité comme le Bois de Vincennes. La ville célèbre la diversité culturelle et accueille des événements tels que le Festival international du film indépendant.
The entire area measures 140 x 290 cm. The lower section of the artwork will be divided into small pieces of 20 cm x 20 cm, containing information about the objects and locations depicted. Each description consists of approximately 370 characters.
FRENCH:
 La zone entière mesure 140 x 290 cm. La section inférieure de l'œuvre sera divisée en petites pièces de 20 cm x 20 cm, contenant des informations sur les objets et les lieux représentés. Chaque description comprend environ 370 caractères.
Alfortville, a commune in the southeastern suburbs of Paris, France, is known for its rich culture and architectural charm. Home to the beautiful St. Peter's Church, it's a vibrant, diverse area. You'll find various local businesses along the Seine River, including renowned eateries like "Le Point Grill." With a strong community spirit, it's a must-visit spot.

FRENCH
: Alfortville, une commune dans la banlieue sud-est de Paris, en France, est connue pour sa riche culture et son charme architectural. Abritant la belle église Saint-Pierre, c'est un quartier vibrant et diversifié. Le long de la Seine, vous trouverez une gamme de commerces locaux, y compris des restaurants renommés comme "Le Point Grill". Avec un esprit communautaire fort, c'est un endroit à ne pas manquer.
Welcome to "Le Point Grill", located in the heart of Alfortville. This restaurant is renowned for its homemade kebabs, prepared with love and a distinctly local taste. Each dish is carefully prepared, and our grilled meats are perfectly cooked over an authentic wood fire, providing unparalleled aroma and flavor. Come and discover "Le Point Grill" for an unforgettable culinary experience reminiscent of the comforts of home.

FRENCH
: Bienvenue au "Le Point Grill", situé au cœur d'Alfortville. Ce restaurant est réputé pour ses kebabs faits maison, préparés avec amour et un goût distinctement local. Ici, chaque plat est soigneusement préparé, et nos grillades sont cuites à la perfection sur un feu de bois authentique, apportant un arôme et une saveur inégalés. Venez découvrir "Le Point Grill", pour une expérience culinaire inoubliable qui rappelle le confort de la maison.
The Pont du Port in Alfortville, France, is a noteworthy bridge overlooking the Seine. It provides panoramic views of the city and river. This historic bridge connects Alfortville with the 12th district of Paris, making commutes easier. Nearby, you'll find local businesses, parks, and restaurants, adding charm to this impressive structure.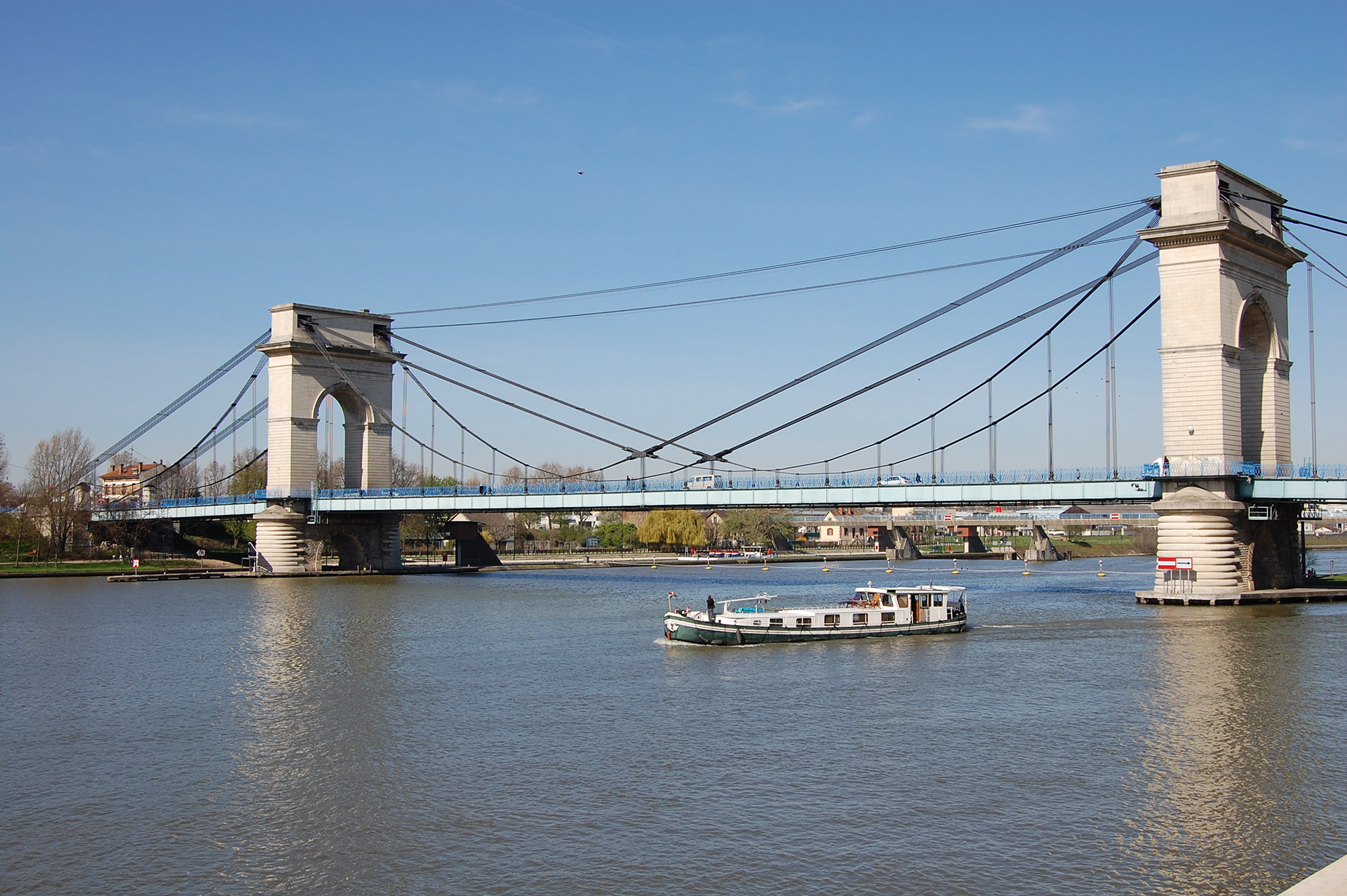 FRENCH
: Le Pont du Port à Alfortville, France, est un pont remarquable surplombant la Seine. Il offre une vue panoramique sur la ville et la rivière. Ce pont historique relie Alfortville au 12e arrondissement de Paris, facilitant ainsi les déplacements. À proximité, vous trouverez des commerces locaux, des parcs et des restaurants, ajoutant du charme à cette structure impressionnante.
Chinagora is a unique hotel complex designed by architect Liang Kunhao and completed in 1992. It is situated near the confluence of two major rivers, offering picturesque views to visitors. The structure is distinctive for its architecture that mirrors traditional Chinese aesthetics. With red pagoda-style roofs, golden decorations, and an overall oriental theme, Chinagora is a remarkable landmark.


FRENCH
: Chinagora est un complexe hôtelier unique conçu par l'architecte Liang Kunhao et achevé en 1992. Il est situé près de la confluence de deux grandes rivières, offrant des vues pittoresques aux visiteurs. La structure se distingue par son architecture qui reflète l'esthétique traditionnelle chinoise. Avec ses toits rouges de style pagode, ses décorations dorées et son thème oriental général, Chinagora se distingue en tant que point de repère remarquable.
The city hosts a vibrant weekly market on Sundays and Wednesdays, offering an array of fresh produce, artisanal products, clothing, and more. A local gem, it embodies the community spirit, giving a unique insight into the region's culinary culture and local crafts. It's a bustling spot where shoppers can discover a variety of goods, creating a lively and enjoyable atmosphere.
FRENCH
: La ville accueille un marché hebdomadaire dynamique les dimanches et mercredis, offrant une variété de produits frais, produits artisanaux, vêtements et plus encore. Véritable joyau local, il incarne l'esprit communautaire, offrant un aperçu unique de la culture culinaire de la région et des métiers locaux. C'est un endroit animé où les acheteurs peuvent découvrir une variété de marchandises, créant une atmosphère vivante et agréable.
Le centre aquatique d'Alfortville
The city boasts a modern aquatic center with indoor and outdoor swimming pools, water slides, and a wellness area. It's a family-friendly spot that caters to all age groups, offering a refreshing retreat from daily life. From professional training to casual fun, this center is a hub of activity and leisure, promoting wellness and recreation in the community.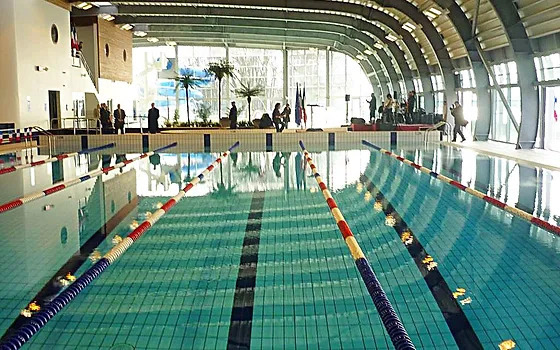 FRENCH
: La ville possède un centre aquatique moderne doté de piscines intérieures et extérieures, de toboggans aquatiques et d'un espace bien-être. C'est un endroit familial qui s'adresse à tous les âges, offrant un havre de fraîcheur loin de la vie quotidienne. De l'entraînement professionnel au plaisir décontracté, ce centre est un pôle d'activité et de loisirs, favorisant le bien-être et la récréation dans la communauté.
The Château d'Alfort is a captivating history dating back to the 18th century. Now serving as the town hall and a library, it presents a fascinating fusion of old and new. With its elegant architecture and rich historical legacy, the Château d'Alfort is a must-see landmark.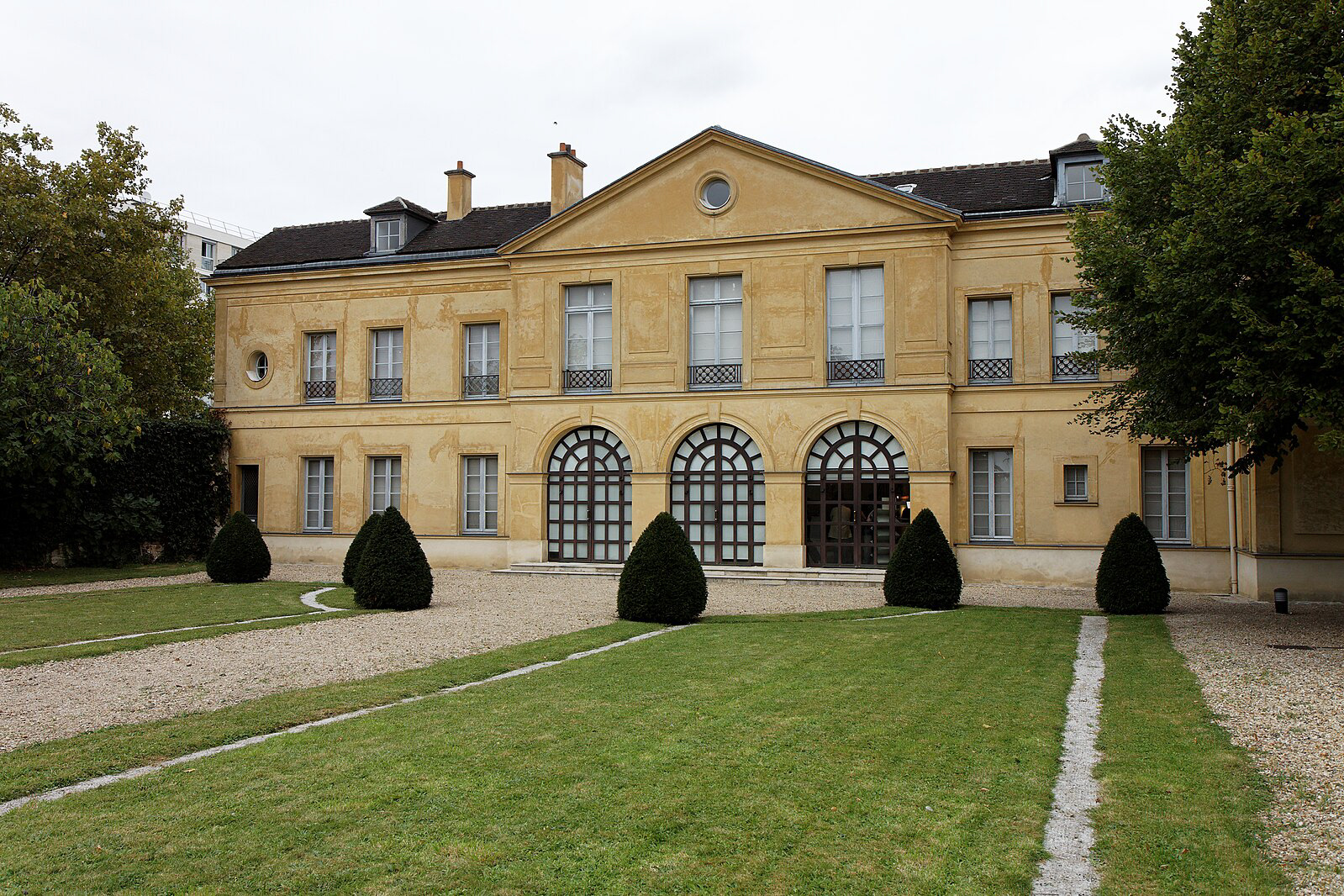 FRENCH
: Le Château d'Alfort, datant du 18ème siècle, est un bâtiment historique qui offre un regard fascinant sur le passé. Il abrite aujourd'hui la mairie et une bibliothèque, fusionnant ainsi l'ancien et le nouveau. Son architecture élégante et son riche héritage historique font du Château d'Alfort un incontournable.
The Bois de Vincennes is a sprawling park and forest offering an escape to nature. It hosts several lakes and gardens, providing a serene setting for relaxation. With attractions such as a zoo, a botanical garden, and an amusement park, the area serves as an all-encompassing recreational space offering diverse experiences for its visitors. The Bois de Vincennes is a green oasis at the edge of a bustling city.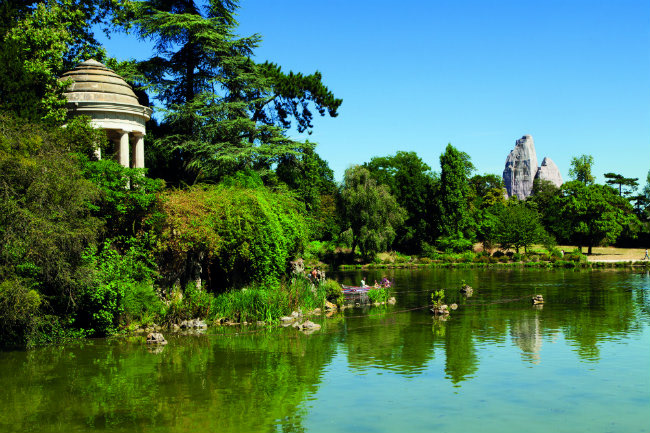 FRENCH
: Le Bois de Vincennes est un vaste parc et forêt offrant un véritable havre
de nature. Il abrite plusieurs lacs et jardins, procurant un cadre serein pour se détendre. Avec des attractions telles qu'un zoo, un jardin botanique et un parc d'attractions, ce lieu constitue un espace de loisirs complet offrant des expériences diversifiées à ses visiteurs. Le Bois de Vincennes est véritablement une oasis de verdure à la lisière d'une ville animée.
Les Rendez-vous de l'Erdre
"Les Rendez-vous de l'Erdre" is a popular annual jazz festival. On the Seine River's banks, the festival gives jazz enthusiasts a unique opportunity to enjoy high-quality outdoor performances. The festive ambiance and picturesque riverside scenery make this gathering an unmissable musical event of the year.

FRENCH
: Les Rendez-vous de l'Erdre est un festival de jazz annuel très populaire. Se déroulant sur les rives de la Seine, ce festival offre aux amateurs de jazz une occasion unique de profiter de performances en plein air de haute qualité. Une ambiance festive et des paysages riverains pittoresques contribuent à faire de ce rendez-vous un événement musical incontournable de l'année.
Alfortville is a vibrant display of cultural diversity, housing a multicultural population that includes immigrants from North Africa and beyond. This rich diversity breathes life into the town, reflected in its various restaurants, shops, and cultural events. Alfortville's unique blend of cultures creates a colorful, welcoming, and dynamic community, from cuisine to celebrations.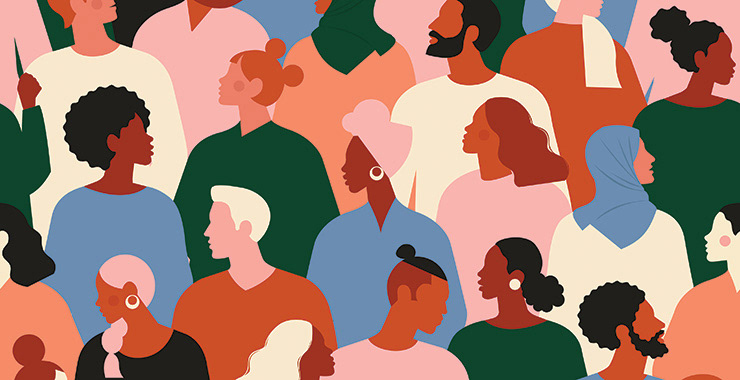 FRENCH
: Alfortville est une vitrine vivante de la diversité culturelle, accueillant une population multiculturelle comprenant des immigrés d'Afrique du Nord et d'autres régions du monde. Cette riche diversité se reflète dans les restaurants, les boutiques et les événements culturels de la ville. De la cuisine aux célébrations, le mélange unique des cultures à Alfortville crée une communauté colorée, accueillante et dynamique.
Le Festival international du film indépendant
 Alfortville hosts the International Festival of Independent Film, showcasing independent films worldwide. This cinematic event allows independent filmmakers and artists to present their unique works. The festival celebrates the diversity of independent cinema and allows film enthusiasts to discover innovative and captivating films.

FRENCH
: Le Festival international du film indépendant"Alfortville accueille chaque année le Festival international du film indépendant, mettant en avant des films indépendants venant du monde entier. Cet événement cinématographique offre une plateforme aux réalisateurs et artistes indépendants pour présenter leurs œuvres uniques.
The Musée Fragonard is a unique museum of anatomical curiosities at the National Veterinary School. Named after the renowned 18th-century anatomist Honoré Fragonard, it exhibits a fascinating collection of preserved animal specimens. Visitors can explore the intricacies of anatomy and gain insights into veterinary science through this intriguing display of natural wonders.
FRENCH
: Le Musée Fragonard est un musée singulier d'objets anatomiques situé à l'École Nationale Vétérinaire. Il doit son nom à Honoré Fragonard, un célèbre anatomiste du 18e siècle, et expose une variété de spécimens animaux conservés. Les visiteurs peuvent découvrir les subtilités de l'anatomie et acquérir des connaissances en science vétérinaire à travers cette exposition captivante de merveilles naturelles.
The town enjoys a scenic location along the banks of the River Seine, offering picturesque views of the majestic river and the charming countryside. The tranquil ambiance and natural beauty of this riverside setting add to the town's charm, providing residents and visitors with an idyllic backdrop for leisurely walks and serene moments of contemplation.

FRENCH
: La ville est située sur les rives de la Seine et est réputée pour ses vues pittoresques sur le fleuve et la campagne environnante. L'emplacement paisible et la beauté naturelle de cet environnement en bord de rivière ajoutent au charme de la ville, offrant aux résidents et aux visiteurs un cadre idyllique pour des promenades paisibles et des moments de contemplation sereine.
L'École nationale vétérinaire d'Alfort
The National Veterinary School of Alfort is a prestigious institution with a long-standing history. Founded in 1766, it has become one of the oldest and most esteemed veterinary schools worldwide. Renowned for its commitment to excellence in education and research, it has produced numerous accomplished veterinarians who have significantly contributed to the field.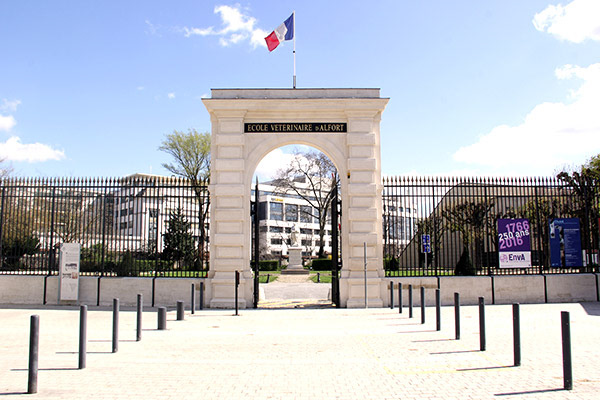 FRENCH
:L'École vétérinaire nationale d'Alfort est une institution prestigieuse avec une longue histoire. Fondée en 1766, elle s'est imposée comme l'une des plus anciennes et des plus renommées écoles vétérinaires au niveau mondial. Reconnue pour son engagement envers l'excellence dans l'enseignement et la recherche, elle a formé de nombreux vétérinaires émérites qui ont apporté des contributions significatives dans leur domaine.