I attended A 100 Day
Drawing Camp
by Keshav Rathnavel, aka Kesh to learn Drawing and Character Design, and here is the summary of the Program:
The Goal of The Program: 
100 Days ➕  100 Lessons ➕  100 Drawings

⁍ Learn to draw the right way by mastering the Fundamentals of Art
​⁍ Learn to draw/design your characters and worlds
⁍ Learn to draw from your Imagination
​Develop your Unique Style and tell Interest Stories with your Art Drawing Camp is a Structured 100 Day program that takes a person from basics to proficient Drawing and Character Design Skills levels.
It does that through 100+ structured lessons, step-by-step exercises, and follow-along drawing assignments that take no less than 20-30 mins per Day.
The Camp contains 14 Courses that slowly lay the proper foundations and then systematically lead you to more complex topics such as Character Design and imaginative drawing.
​
This program trains individuals to create 'Stylised, Imaginative Characters, Illustrations, and worlds' fastest by focusing on the right skills.
All you need to do is, Show up, Press Play, and Follow along. At the end of 20 Mins, you'll be done!

Each level comprises different 'CHAPTERS' on various subjects of Art and Drawing. All it takes to complete each Chapter is to spend 20min/Day for seven days.
① Foundations  ② Design  ③ Creation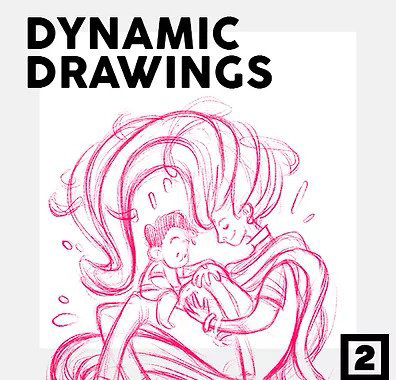 1a.
Drawing Foundations:
Learning the Basic Fundamentals
1b.
Dynamic Drawings
: Breathing Spirit into Your Art
1c.
Creating Solid Art:
Drawing in Perspective with Forms
1d.
Shading
: Understanding Light & Shadow
2a.
Character Design Principles
2b.
Drawing Heads Made Simple
2c.
Simple Anatomy
3a.
Fundamentals of Prop Design
3b.
Environment Design
3c.
Imaginative Drawing
: Drawing from your Imagination
3d.
Developing your Style
: Finding your Voice
3e.
The Finale
How do I sign up?
Choose which part of the Program you want to
sign up for and proceed with purchasing. You'll have access
to the programs. 
Is this a Paid Program?
Yes! Except for the first course.
Where will it be available? 
The Entire Camp will be hosted on the website in a high-quality, well-produced video format.
How does the pricing work? Can I purchase each course individually?
Yes, due to popular demand for individual courses, Kesh has introduced purchasing the courses individually when coming out.
How Long will I have access to the Camp after I've purchased it?
Lifetime! 
Is there any times?
No. Drawing Camp is a self-paced video program. you
can go through it at your own pace.
Is the Camp based on Traditional Art or Digital?
Both! the Foundations level can be completely done traditionally. Levels 2 and 3 of the Camp would help to have a digital tablet, but It can be done traditionally with pen and paper.
Is there a Refund Policy for the Drawing Camp?
Drawing Camp is non-refundable.
#kesh art drawing camp #Keshav Rathnavel 
Master the Art of Drawing and Character Design with Kesh's 100 Day Drawing Camp
Join Anisa Ozalp in her transformative journey of learning drawing and character design through the renowned 100-Day Drawing Camp by Keshav Rathnavel, also known as Kesh. This comprehensive program is designed to take aspiring artists from the basics to proficient levels, all within a 100-day curriculum. The camp's goal is simple: 100 Days, 100 Lessons, and 100 Drawings.
Drawing Camp by Kesh offers a systematic approach, focusing on art fundamentals, character design, and drawing from imagination. Each day, participants will follow along with step-by-step exercises and assignments, dedicating just 20-30 minutes to hone their skills. With 14 courses that gradually build upon each other, individuals will gain a solid foundation and explore more complex topics such as perspective, shading, prop design, environment design, and developing their unique artistic style.
Featuring a convenient online format, Drawing Camp provides access to high-quality, well-produced videos hosted on the program's website. Participants have lifetime access to the camp, allowing them to learn at their own pace. Whether aspiring artists prefer traditional or digital mediums, this camp caters to both, with the option to complete the Foundations level traditionally or digitally with a tablet.
To embark on this transformative journey, simply choose the part of the program that resonates with you and make a purchase. While the first course is free, the remaining courses are available for a fee. Individual course purchases are also available upon release, fulfilling the demand from eager learners.
Join the vibrant community of artists who have experienced the immense benefits of Drawing Camp by Kesh. Elevate your drawing skills, unleash your creativity, and become proficient in character design. Embrace this opportunity to learn from one of the industry's renowned experts. Don't miss out on the chance to embark on a transformative artistic journey that will impact your artistic abilities.
#keshartdrawingcamp #KeshavRathnavel
Immerse yourself in the captivating world of my art by exploring many Speedpaint videos and other engaging content on my
YouTube channel
. Witness the creative process firsthand as I bring my artwork to life. Additionally, if you need unique designs that go beyond the ordinary, feel free to
reach out
. I'm here to bring your imaginative visions to reality through my artistic expertise and craftsmanship. Let's collaborate and create something truly exceptional together.