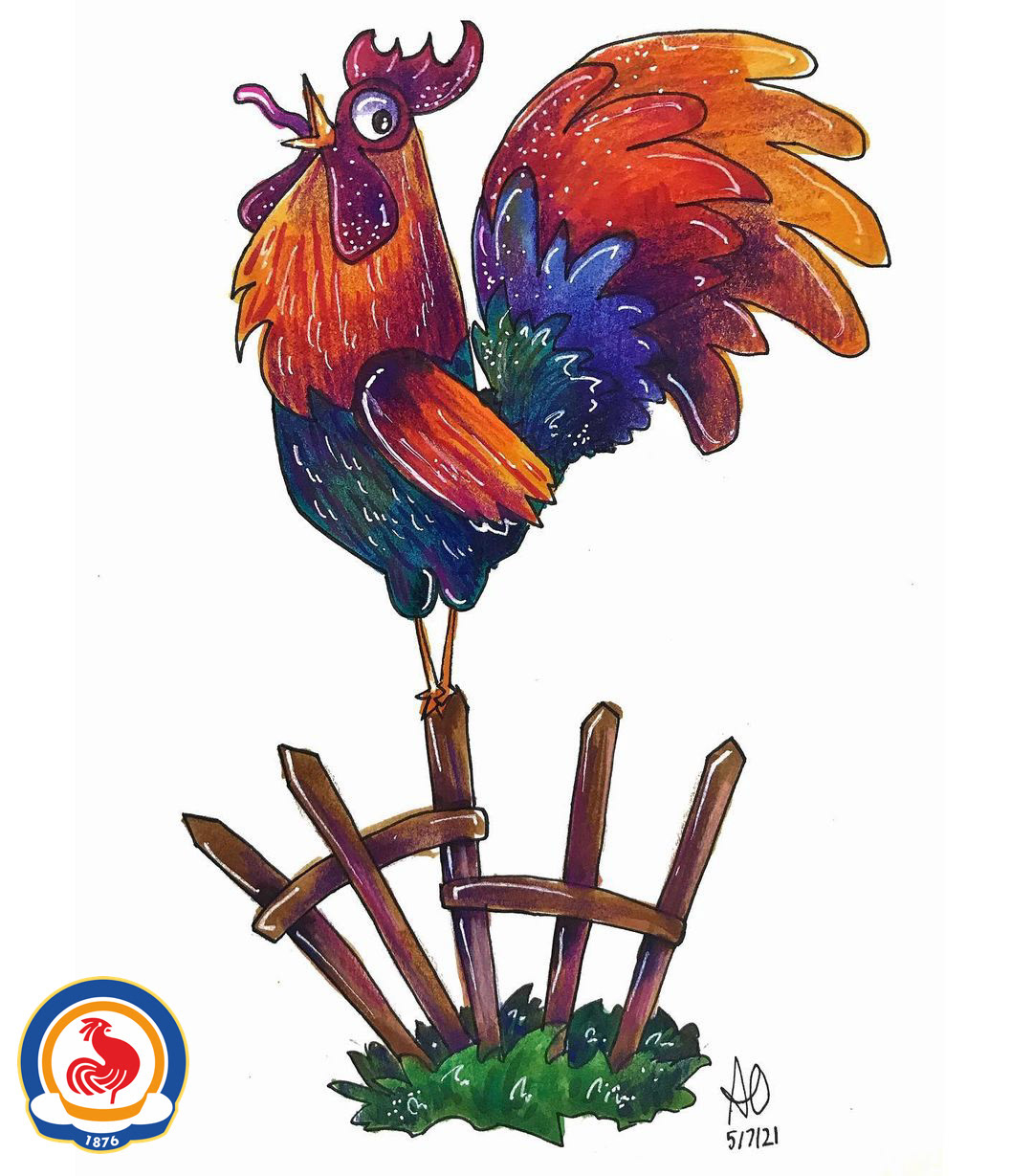 ROOSTER OIL PAINTING process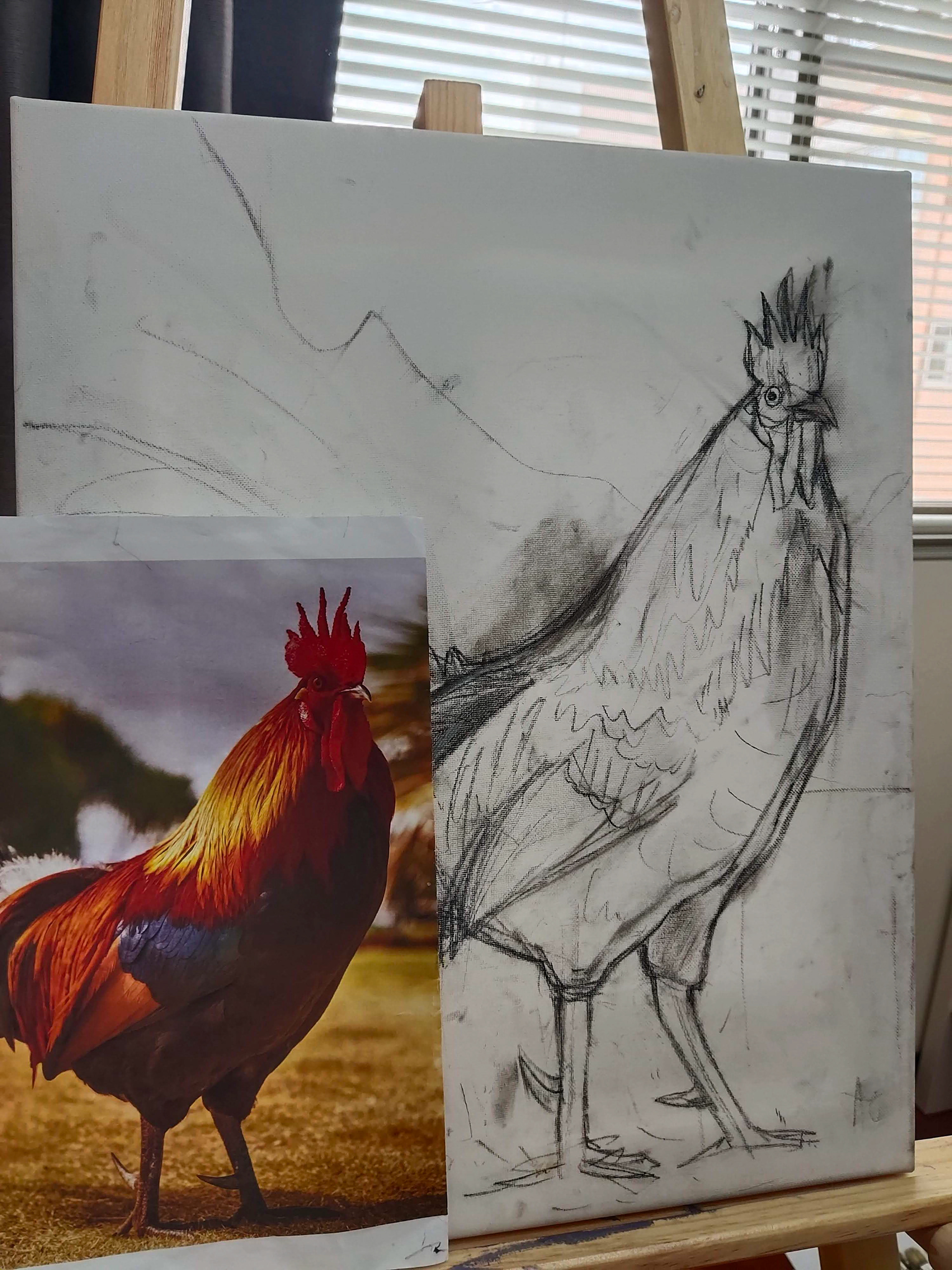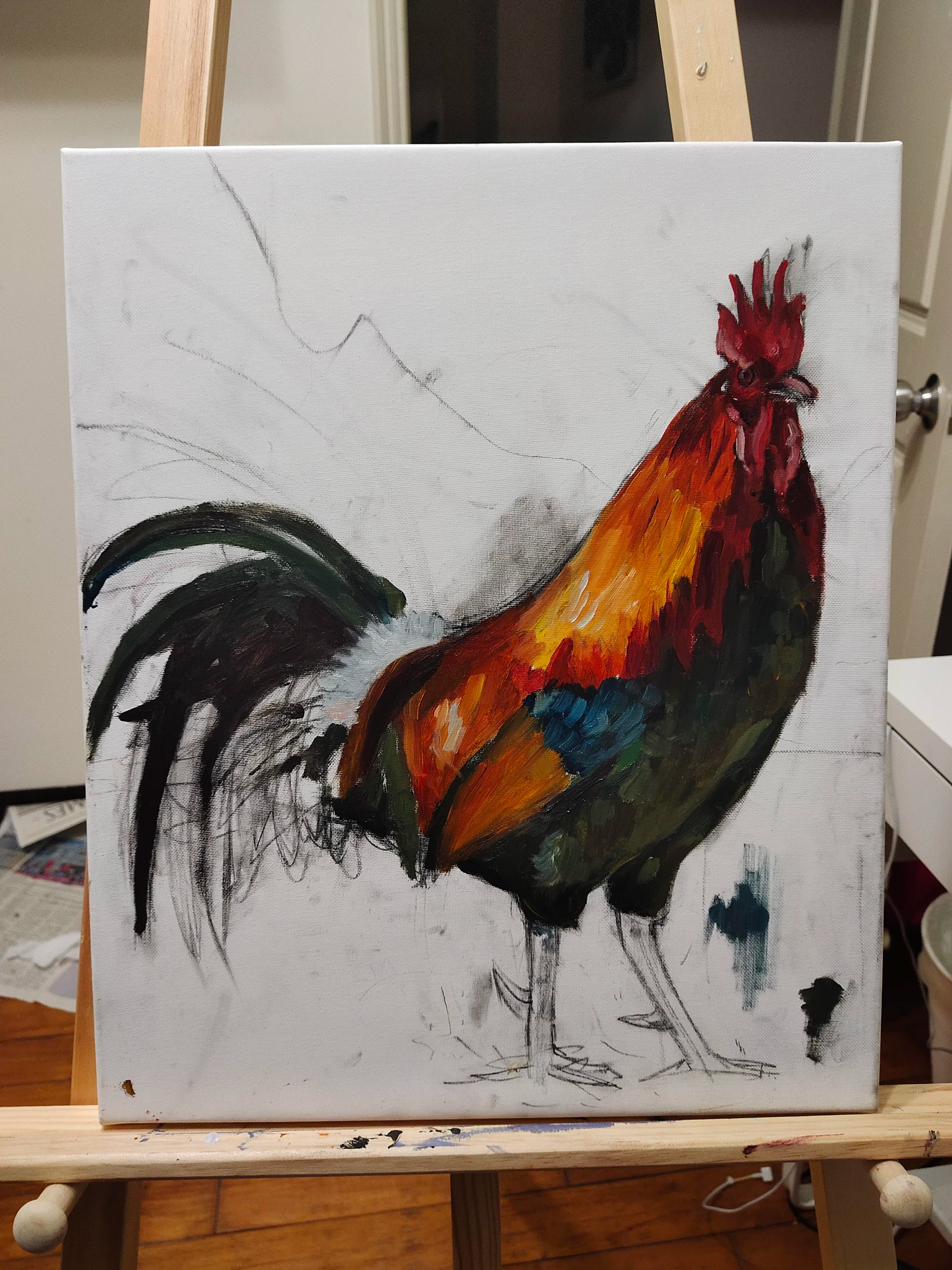 MORPHOLOGICAL AND PHYSIOLOGICAL CHARACTERISTICS OF DENIZLI BREED ROOSTER
My grandfather is originally from Denizli, and I painted Denizli's Mascot Rooster (
Oil Paint
)
. Denizli roosters, in terms of color and body structure, have harmonious long, and beautiful crows. It is a local breed that has survived to the present day due to the care shown by the people in this region to long-crowing roosters.
According to Tone of Rooster 
🐓
There are three types as Thin, Thick, and Davudi as Prophet David had a soft, beautiful, and melodious voice.
Clear sound
: It is the sound type that is acceptable.
Sad voice
: Sadness is felt as if it is coming out of Ney. It is rarely found.
Wavy voice
: Also called a sarcastic voice.
Squeaky sound
: The sound screeches.
Denizli: A Rich Cultural and Historical Destination in Anatolia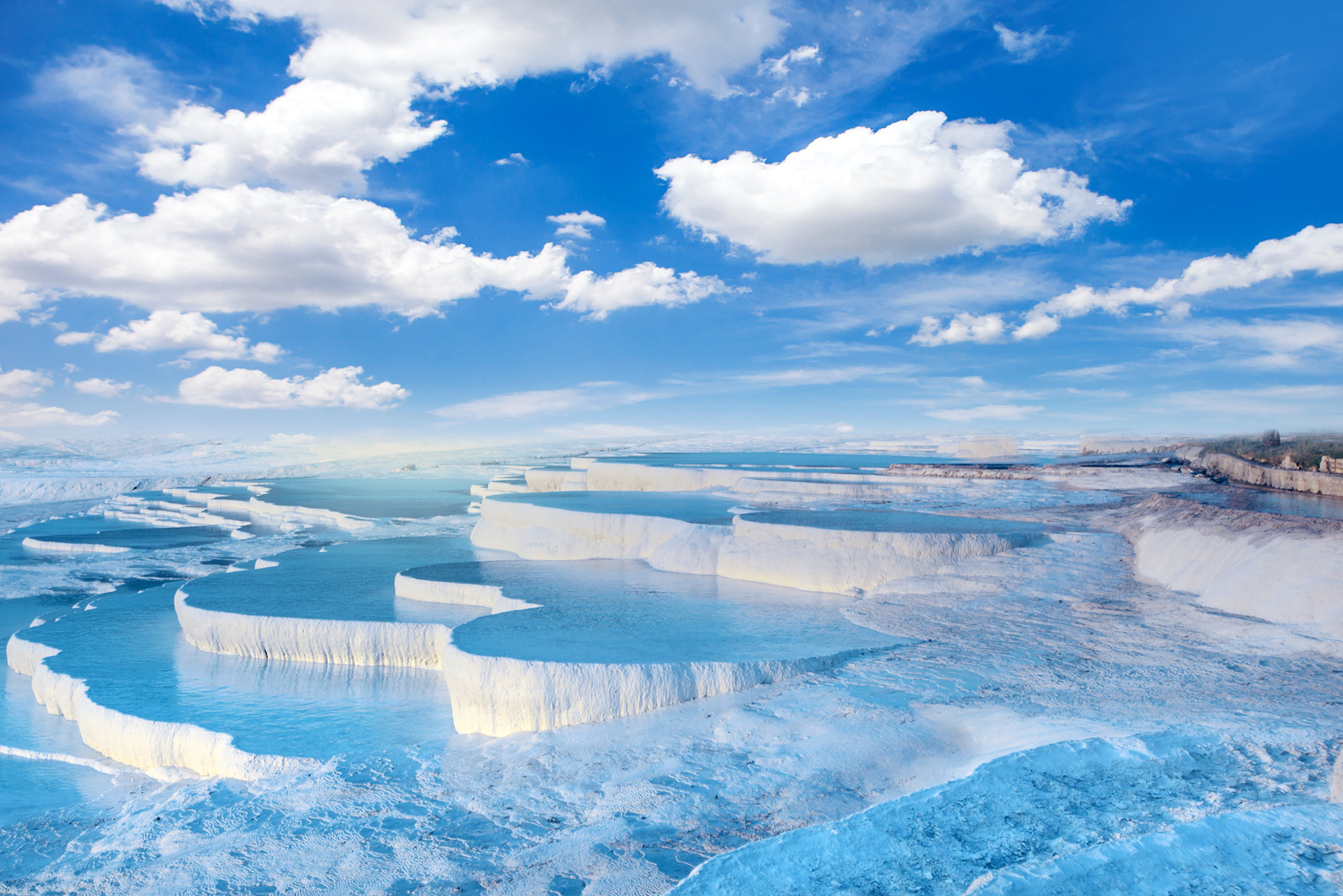 Every year, tourists flock to the city to see The Cotton Castle
Pamukkale
Travertines on the
UNESCO
World Heritage List. Along with the healing properties of the water, the travertines of Pamukkale, The Cloud Castles are surrounded by some gorgeous ruins and historical sites.
There are also many
caves
in the city. Keloğlan Cave, Kaklık Cave, Alacain Cave, and Çakırlar Cave are among the shelters open for tourism. There are many thermal water points in Denizli, and the springs of the waters come to Pamukkale travertines.  
At the same time, the city has hosted many Greek civilizations for years.  
Hierapolis
Ancient City,
Tripolis
Ancient City, and
Laodikeia
Ancient City are just places worth visiting.
Roosters of Denizli: Anisa Ozalp's Artistic Celebration for the Land of the cotton castle
Anisa Ozalp's oil paintings spotlight the cultural and historical significance of Denizli, Turkey. Her reverence for the city's unique roosters, a symbol of Denizli, translates vividly onto canvas, capturing the beauty of their color, body structure, and harmonious, long crows. The heritage of Denizli roosters, preserved through the dedication of local citizens to these long-crowing birds, is masterfully depicted by Anisa, whose ties to the city run deep with her grandparents, originally from Denizli. Beyond the captivating roosters, Denizli offers a plethora of natural and historical attractions, from the healing waters and striking landscape of the UNESCO-listed Pamukkale Travertines, often referred to as 'The Cotton Castle', to the tourism-friendly caves such as Keloğlan, Kaklık, Alacain, and Çakırlar. Moreover, the city has been the cradle of many ancient Greek civilizations, with noteworthy sites including Hierapolis, Tripolis, and Laodikeia. Dive into Anisa Ozalp's artistic process by watching her Speedpaint videos on YouTube, or commission an artwork that encapsulates the vibrant spirit of Denizli.
Immerse yourself in Anisa Ozalp's artistry by exploring her Speedpaint videos on
YouTube
, offering a behind-the-scenes look into her creative process. If Denizli's unique roosters or historical landscapes resonate with you,
reach out
to Anisa for a commissioned artwork that embodies this rich culture.